Are you ready for the upcoming ✨Golden Week✨ season in Japan? Looking forward to taking some well-served time off work but not sure what to do during those days? Continue reading then, as we have all the information you need. Let's explore Golden week, its activities, and the holidays that make it.
Golden Week Japan's week-long holiday in May comprises four public holidays and a weekend leading to a massive six days off from work.
When is Golden Week in 2022?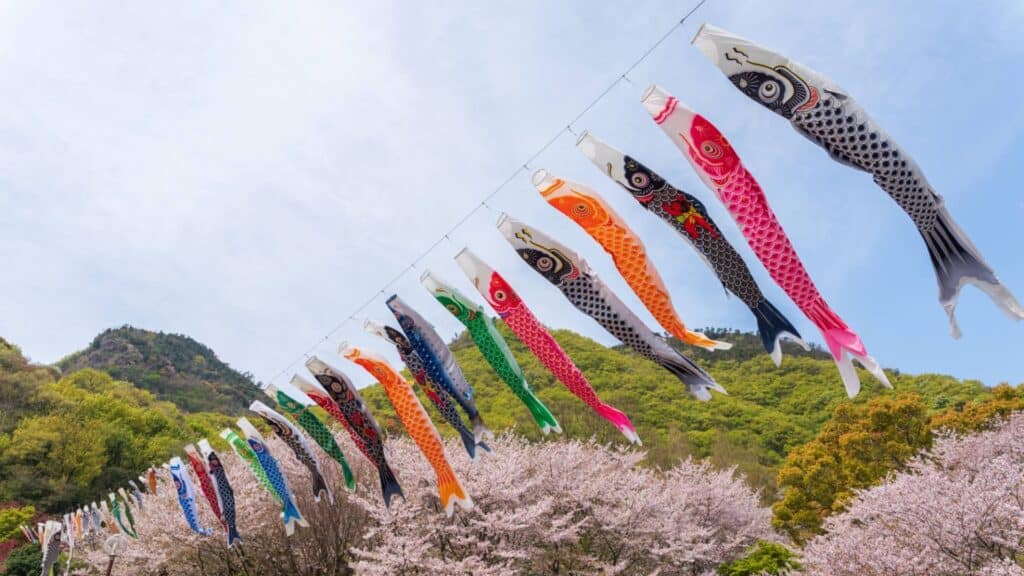 Golden Week in 2022 does not overlap with the weekend and public holidays, so there are no substitution holidays. There will be two three-day weekends, from 29 April (Friday, Showa Day public holiday) to 1 May (Sunday) and from 3 May (Tuesday, Constitutional Memorial Day public holiday) to 5 May (Thursday, Children's Day public holiday).
But taking two paid holidays on Monday 2 May and Friday 6 May is up to 10 holidays in a row! *Fri 29 Apr – Sun 8 May. It may not be easy, but this is an attractive opportunity to take a relaxing holiday break.
What if you can't get that time off? If you can't take that much paid holiday, we recommend taking just one day off with pay on Monday 2 May, which will give you a seven-day weekend from 29 April (Friday, public holiday) to 5 May (Thursday, public holiday). You can also take a paid holiday on Friday 6 May to make it a six-day weekend. It's also an excellent way to make the most of the holidays without wasting time!
What are the Golden Week holidays?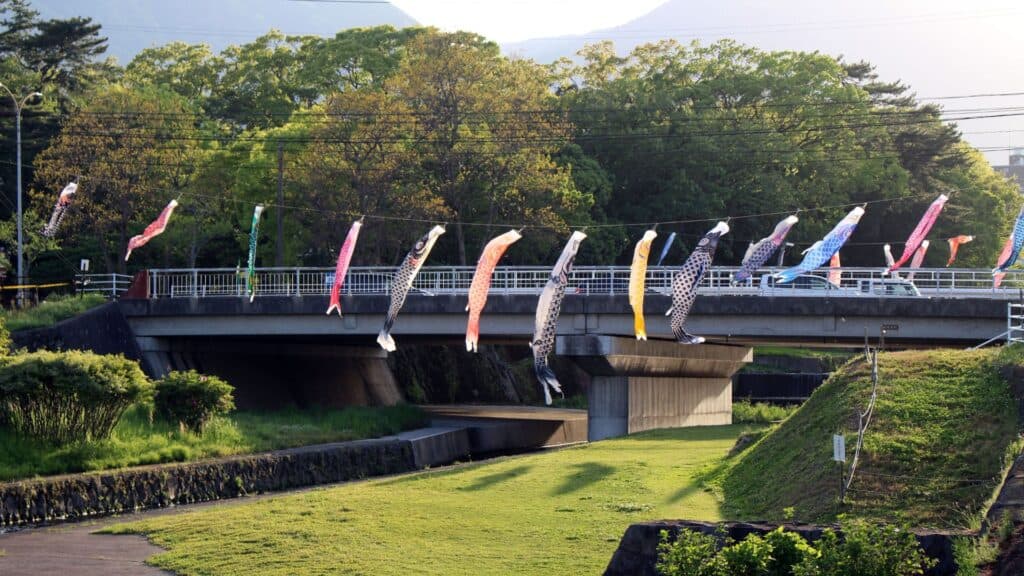 Many people are aware of the public holidays that take place this weekend, but few know the origin and meaning of the holidays. Let's enjoy Golden Week more by understanding the origin and meaning of each public holiday.
Showa Day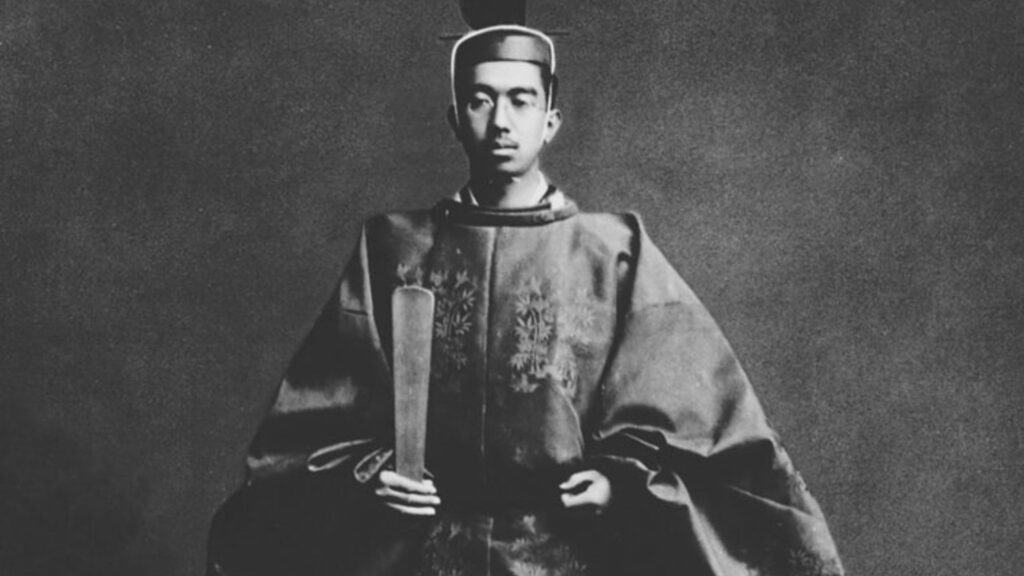 29th April is Showa Day, the birthday of Emperor Showa (Hirohito). During the Showa period, the holiday would be known simply as "Emperor's Birthday," but the name of this public holiday was later changed from "Midori no Hi" to "Showa Day" once his reign had come to an end.
For 18 years, from 1989, it was called 'Greenery Day' because the Showa Emperor was familiar with plants and loved nature. From 2007 onwards, it was called 'Showa Day' to remember the turbulent Showa period without forgetting it. Greenery day was then moved to 4th May.
Constitutional Memorial Day
May 3rd is Constitutional Memorial Day, the anniversary of the enforcement of the Constitution of Japan. The Constitution of Japan came into force on 3 May 1947 following WWII and became a public holiday in 1948. The day aims to "commemorate the implementation of the Constitution of Japan and to celebrate the growth of the country." It is a time for honouring and commemorating a historic leap that transformed Japan into the country we know today.
Greenery Day
May 4h is Greenery Day, which aims to "become familiar with nature, appreciate its benefits and nurture a rich spirit." As mentioned earlier in the introduction of Showa Day, Greenery day was the original celebration on the day now known as Showa Day and was held on 29th April from 1989 onwards.
However, in 2007, when 29th April became Showa Day, Greenery day was postponed to 4th May, which was initially a weekday. It became a public holiday as Midori no Hi, creating a three-day weekend from 3 to 5 May. This holiday is perfect for visiting the various gardens in cities across japan along with hiking in the countryside and going for picnics.
Children's Day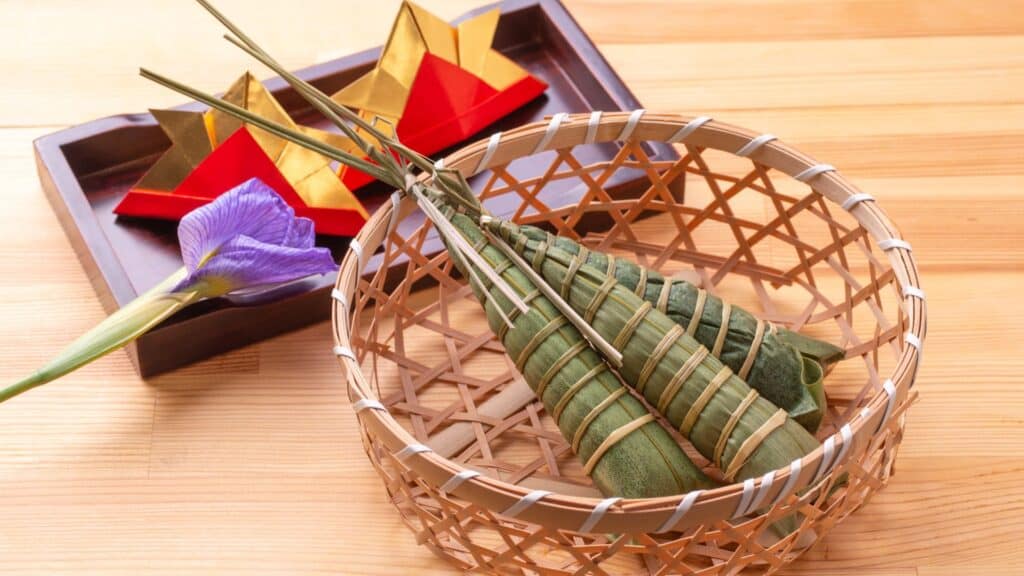 May 5th is Children's Day. Children's Day aims to "respect children's character, and promote their happiness. Many households display carp streamers and May dolls at this time of year. Carp streamers are raised in tribute to the Chinese legend, where the carp swims upstream and becomes a dragon. In some regions, it is also customary to eat chimaki (rice cakes) and kashiwa-mochi (rice cakes wrapped in oak leaves).
Why is it called Golden Week?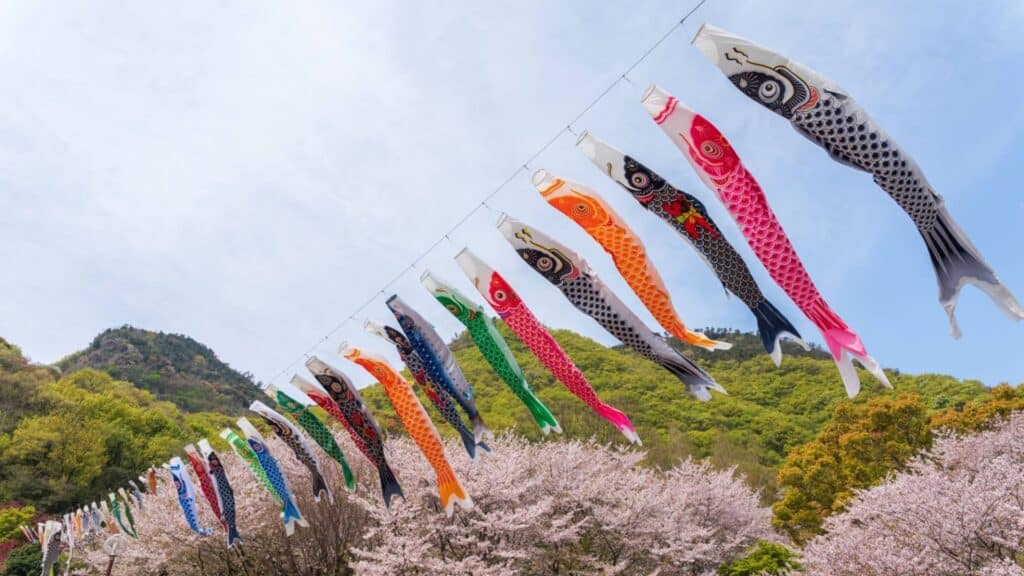 Golden Week is a Japanese word that isn't widely understood abroad. There are various theories as to the roots of the name, but the most popular idea is that it originated from a film term.
To begin with, Golden Week is a series of holidays created by connecting three of the nine public holidays established by the Law on National Holidays in 1948. (National holidays: New Year's Day, Coming of Age Day, Emperor's Birthday, Constitution Day, Children's Day, etc.)
Legend dictates that Golden Week was born in the spring holidays when the number of visitors to cinemas increased dramatically, and Dainippon Eiga Productions (Daiei) started calling it 'Golden Week,' taking a cue from 'Golden Time' to mean 'the most wonderful week.'
Why is it called a "major holiday" on TV?
The term Golden Week is not widely used in the television industry. Allegedly, this is because the term originated in the film industry, and it became an advertisement for the film industry.
In addition, some people may not be able to take time off during Golden Week even if they want to. From their point of view, this could make them feel as if they were omitted when referring to the week as golden week. That is why television does not refer to it as Golden Week but as a 'big (spring) holiday.'
Are hospitals, government offices, banks, and ATMs open during Golden Week?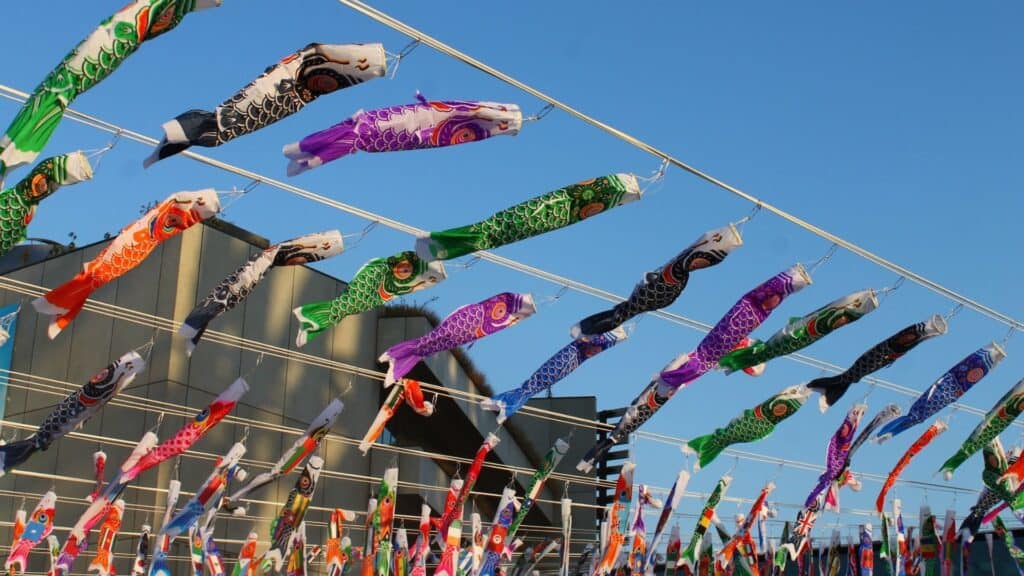 During Golden Week, Japan is in holiday mode. Although holidays are lovely, you may find them a little inconvenient. In particular, many banks, government institutions, and hospitals are closed according to the calendar, so it is advisable to do your business in advance.
Please note that this is just a general example; some facilities are open on holidays and public holidays, so please check individually.
Hospitals and dispensaries are generally closed according to the calendar. It isn't easy to go to hospitals if they are usually closed on Saturdays and Sundays, and unfortunately, they are off work even during Golden Week. If you are a regular patient, visiting the hospital once before the holidays may be a good idea. Weekdays after the holidays are inevitably crowded. Waiting times can be long, so it is best to see a doctor as soon as possible.
Check your local authority's holiday clinic directory! If you are not feeling well, medical institutions in each municipality provide medical services on holidays, so make sure to make the most out of those facilities. Check the local government websites and newspapers for hospitals on duty.
Government offices and other administrative bodies are closed on the calendar.
Administrative institutions such as ward offices and city halls are closed on a calendar day. Recently, it has become possible to obtain certificates and other documents at convenience stores if you have your My Number Card, but not all certificates can be obtained.
If you plan to obtain certificates or complete other procedures, it is advisable to do so before Golden Week. Even during the Golden Week holidays, the office is open on weekdays, and operations can be carried out, but be aware that many people will be coming to the office as well, so it is expected to be crowded.
Suppose you need a certificate of residence or a family certificate registered but forgot to have it issued at the municipal office before the consecutive holidays. You may be able to use the automatic issuance system at convenience stores.
However, there are some conditions, such as that your municipality offers a convenience store issuance service, so please check the following website operated by the Local Government Information System Organisation.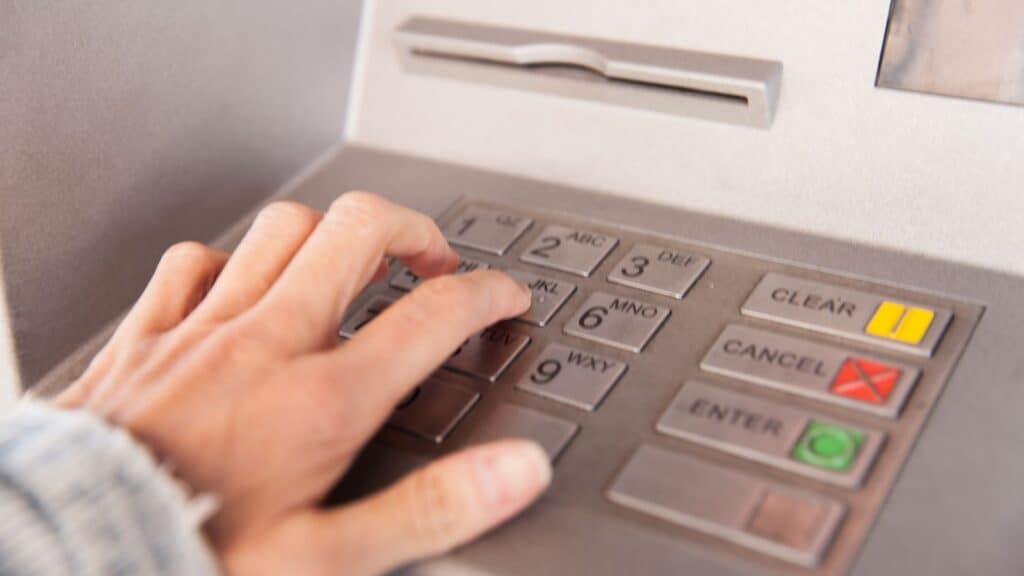 Banks are closed on the calendar; ATMs are available.
Banks are also closed on a calendar basis. However, as the counter is closed, ATMs are available. Many convenience stores also have ATMs, so there is no need to worry about depositing or withdrawing money.
However, some financial institutions make system changes during the holidays, and ATMs may be temporarily unavailable. Also, if a system failure occurs during the holidays, it may take some time for the system to be restored, so if you have any procedures planned, it is better to complete them before the holidays for peace of mind.
Use ATMs for deposits and withdrawals
Deposits and withdrawals can be made at ATMs, even during the holidays. Fees vary depending on the time of day, so check the official website summarised below.
Convenience store ATM fees
You can check the hours of use and fees when you select the financial institution where you want to make deposits and withdrawals.
Where to go in Golden Week?
Tokyo Tower
Tokyo Tower is the perfect location to celebrate children's day as the tower is decked out in 333 carp streamers lit up at night with bright LED lights. The building itself offers impressive views of Tokyo and a great photo opportunity.
Kameido Tenjin Shrine
If you are looking for something to do for greenery day, then Kameido Tenjin Shrine is the place to visit during golden week. A wisteria festival is held on the shrine's grounds. Food stalls are also set up during this time, so there is a wide range of snacks for you to enjoy while you view the flowers. As nighttime approaches, the wisteria are ignited with coloured lights adding to the experience.
Showa Memorial Park Flower Festival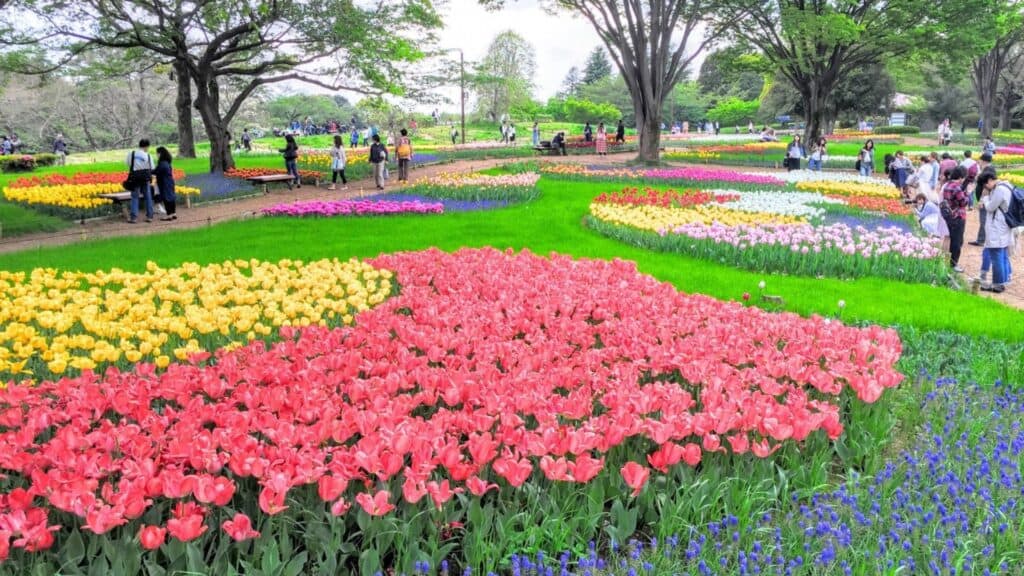 Ideal both for Greenery day and Showa day, Showa Memorial park was opened in 1983 to commemorate Emperor Showa's Golden Jubilee. The park is Tokyo's largest, with 1,653,000 square metres of space. The flowers you can expect to see during the festival are Red Poppies, Nemophila, tulips, and the world-famous cherry blossoms. In its size, Showa park offers something for everyone to enjoy.
Niku Festival
Japan's biggest meat festival Niku Fes takes place over golden week in Odaiba, Tokyo, offering savoury treats for you to enjoy, such as premium steak, beef bowls, and wagyu beef burgers. The festival also provides refreshing craft beers to go along with the meat on offer and desserts and milkshakes to appease your sweet tooth!
Golden week offers everyone some well-deserved time away from work to enjoy the festivities of the holidays that make up the week, as well as enjoy the weather before it reaches the extreme heat and humidity of summer. Whether relaxing at home or attending one of the many events and festivals held over the week, there's something to satisfy all tastes.