Have you ever felt that strike of panic when you realise a friend's birthday is right around the corner and you haven't the faintest idea what to get them? Or maybe it slipped your mind that mother's or father's day was this weekend, and you haven't prepared a present? If you're the kind that struggles to find the perfect gift for friends, family or a partner, check out this list of gift ideas we've put together of 10 unique Japanese gifts and presents you can get online!

One of the best ways to explore Tokyo is to visit the local areas and immerse yourself in the local culture. If you want to explore local areas, we have created scavenger hunt adventures personalised to your interests, filled with fun facts, clues and puzzles. If you're curious, you can check out the games here!

Check out the Flip Japan Games here!

Stay tuned for more information about Japan travel, Japanese culture, moving to Japan, living in Japan, Japanese language and more.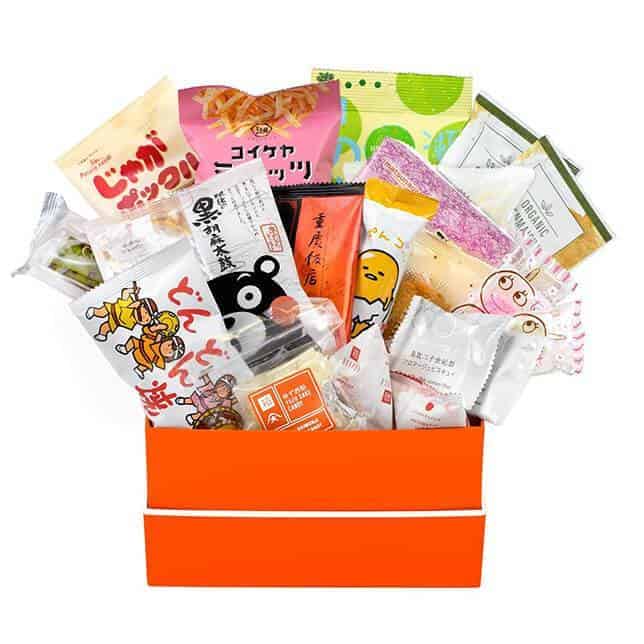 If the person you're getting a present for is a foodie, consider a Bokkusu (the Japanese pronunciation of 'box'). It's essentially a Japanese care package with snacks, candies and tea powders, each box curated around a fun, cultural theme. The box also comes with a 16-page-long Culture Guide Magazine that gives you information on each food in the box. Best part: free worldwide shipping from Japan!
You can get just one Bokkusu, or sign up for a 3- or 12-months subscription plan where they send you a box every month. On the subscription plan, the first box you'll receive is always the "Seasons of Japan" box with snacks from different seasons. After that, you'll receive snacks from different regions of Japan.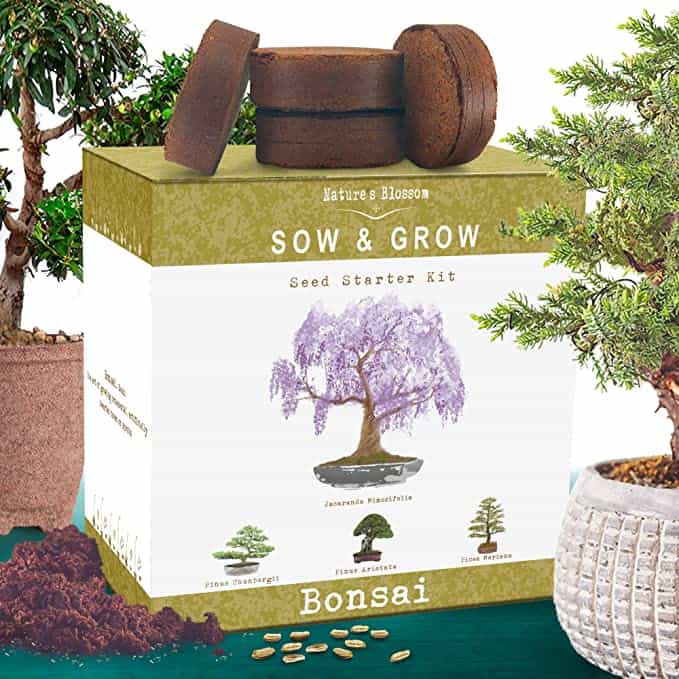 Though it's called a bonsai 'tree', it's actually a small plant that you can keep on your desk or on a shelf somewhere. They're called trees as they've been specially cultivated in small containers to look like life-sized trees; an ingenious and beautiful form of Japanese art. They're not as expensive as one might think, and while they will require a bit more care than the average plant, they're not impossible to care for. Also, they symbolise good health and longevity, so there's that!
If the person you're getting a present for is really into plants and gardening, or if you just think they would enjoy a little more greenery in their homes, then the bonsai tree is the perfect gift for them.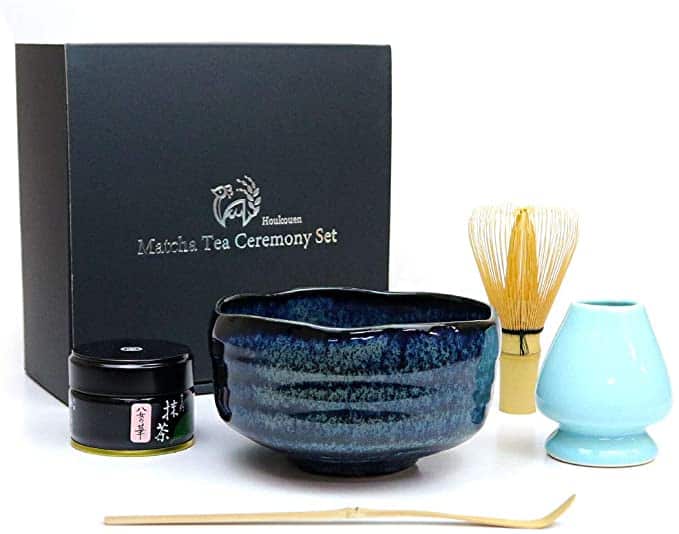 The Japanese tea ceremony is one of the oldest and most beautiful parts of Japanese culture and tradition. It is a centuries-old practice, and it's a lot more intricate than simply pouring tea. There are many ways to pour the tea, serve it and even drink it.
Practice this beautiful custom in your own home with your very own Japanese tea set (and with YouTube video tutorials)! The Japanese tea ceremony is an oddly therapeutic experience that gives you a sense of calm and serenity. Many Japanese teas also have great health benefits such as lowering your blood pressure or improving digestion.
Japanese tea sets are surprisingly affordable and some even come with Japanese tea powder, so all you need to prepare is the hot water. Just bear in mind that Japanese tea can be quite bitter and it's not for everyone, so just make sure the person you're getting this for enjoys a tang of bitterness.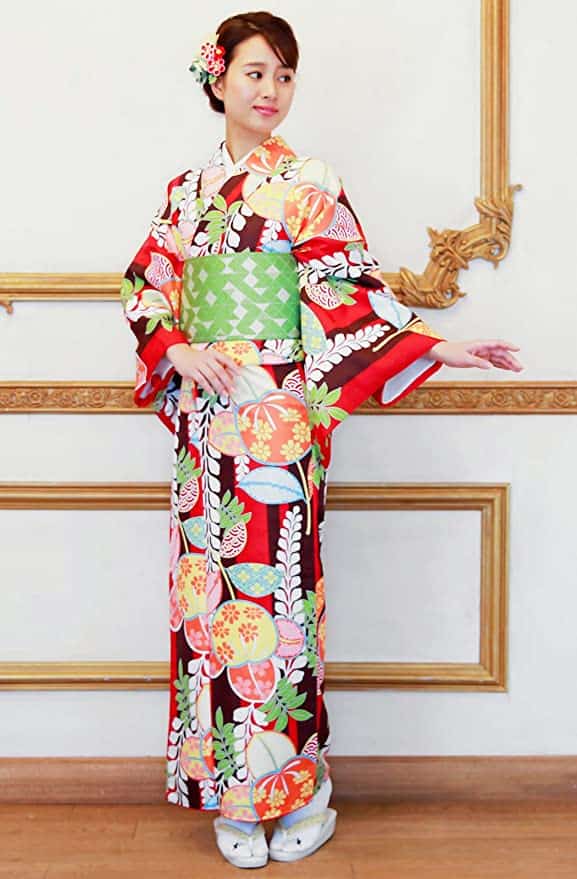 Ah, the traditional Japanese kimono, the national dress of Japan. You can get real, authentic kimonos from some websites, but they are likely to be pretty expensive. A lot of time and effort goes into the production of kimonos, and the intricate designs on the expensive materials (usually silk) are usually hand-woven.
There are typically at least two layers in a kimono, so that's double the time and effort in production as well, so it's really no surprise that they're quite expensive.
A more affordable gift idea alternative is the yukata, which look so similar to kimonos that many people mix them up. Unlike kimonos, yukatas are worn casually and are usually mass-manufactured. They're mostly worn in the summer, during traditional Japanese festivals (matsuri, we have a blog about them here!), and are just one thin layer of cotton so people don't pass out from overheating in Japan's hot and humid summers.
As kimonos are usually worn only to formal events such as weddings, you might not get much use out of it. The yukata is by far more practical and more affordable (you can just wear it around the house!), so unless the person you're buying a present for is really into fashion or Japanese culture, consider the yukata as potential gift idea instead.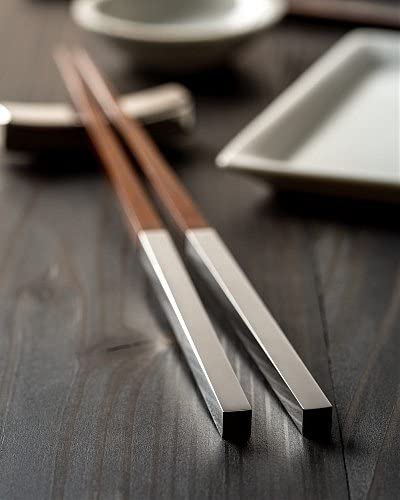 You may think that chopsticks are just two wooden sticks and that they're not a very exciting gift. However, there's actually many types of chopsticks with plenty of personalisation options. Some are so highly-sought after that they can cost USD$100 or more.
There are beautiful and elegant chopsticks made from ebony, bamboo, and even gold, and you can get names engraved on them. If the person you're getting a gift for uses chopsticks a lot, then a set of ornate chopsticks makes a great gift for them!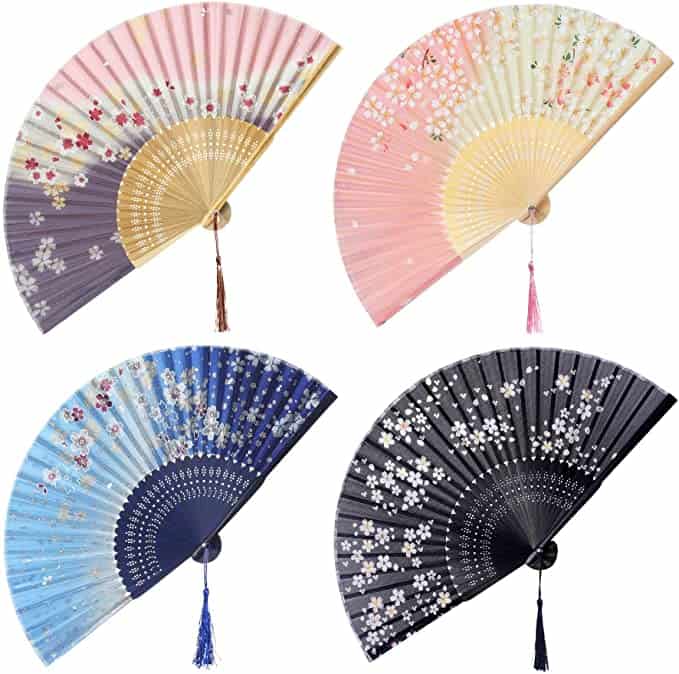 Japanese foldable hand fans (sensu, 扇子) have a long history in Japan, the earliest depictions of them dating back to the 6th century. They are made out of paper, usually with some Japanese art on it, with bamboo frames. They're used primarily in the summer in Japan, and it would be near impossible to find stores selling them in other seasons (believe me, I've tried!). But, thanks to the Internet, you can check out these gift ideas anytime, anywhere.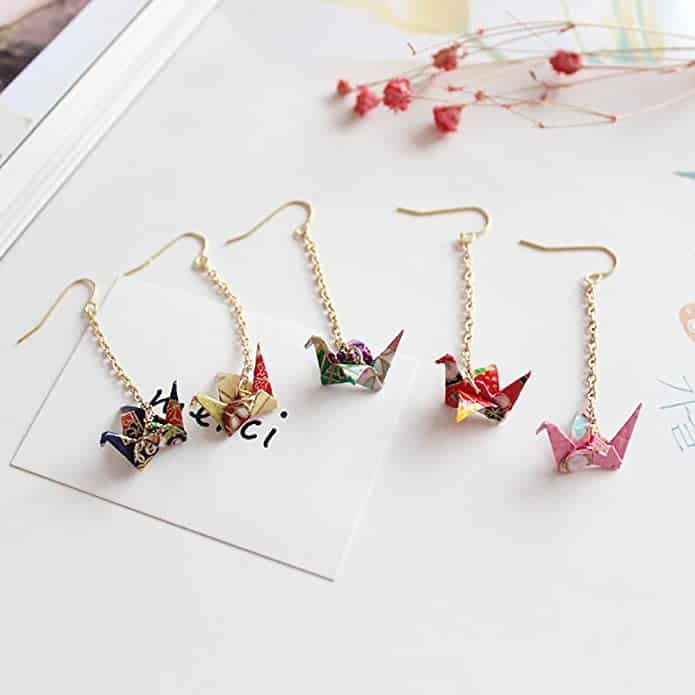 Another great Japanese gift and present is Origami earrings. Origami (折り紙) is the Japanese art of folding paper. It's like making balloon animals but with paper instead. A new and upcoming trend are origami earrings. You may think that origami earrings are brittle as they're made from paper, but high-quality origami is made from thick, intricate and durable art paper, so don't worry about tearing these earrings.
They make a unique, trendy and classy accessory that is sure to make you stand out!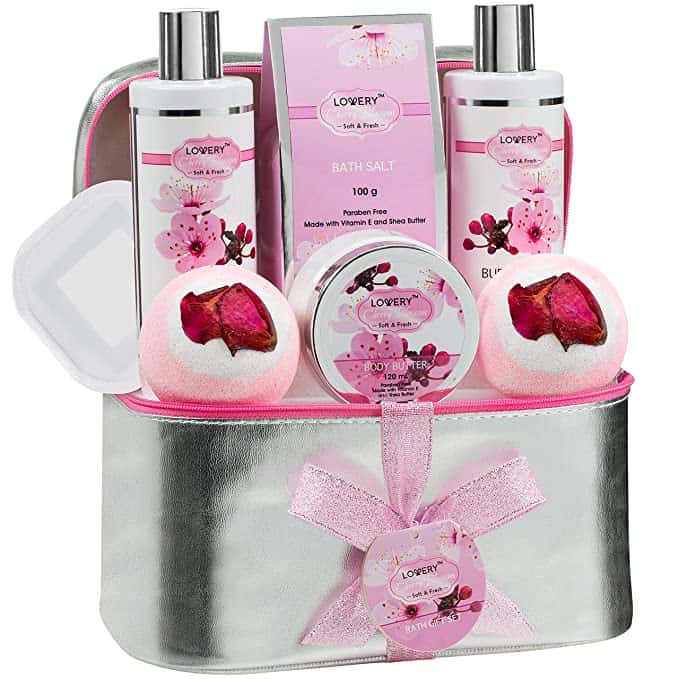 If the person you are getting a present for enjoys dolling themselves up, then get them a Japanese-inspired beauty product set! These Japanese gifts you can get online come with a whole array of beauty products such as eyeshadow, lipsticks, mascara and more, and the products are usually aligned with a single theme.
For example, there may be a cherry-blossom-themed beauty product set where all the products are different shades of pink, or maybe a matcha-themed set where products are a subtle and elegant green. These beauty product sets are a unique Japanese gift that any person who uses make-up is sure to appreciate!
Check out these Japanese gifts ideas online here: cherry blossom bath gift basket, Japanese matcha lip balm and Japanese makeup brushes here!
With the pandemic happening right now, travelling to Japan and personally getting these things for friends, family and partners is pretty much impossible. But thanks to the Internet, you can now experience Japan, at least a little, by getting the Japanese gifts and presents on this list!
The meaning of wabi-sabi should help everyone remember that you don't have to be perfect. It is a view of the world that accepts the natural course of life for what it is, and accepts it.
Stay tuned for more information about Japan travel, Japanese culture, moving to Japan, living in Japan, Japanese language and more.