The first time I heard the Japanese language, I thought it was an extremely hard language to learn. But, I love challenges and I decided that I would one day be fluent in Japanese! After doing some research, I found what I needed: JapanesePod101. Check out my honest JapanesePod101 review to see if this is the right Japanese language learning platform for you!

One of the best ways to explore Tokyo is to visit the local areas and immerse yourself in the local culture. If you want to explore local areas, we have created scavenger hunt adventures personalised to your interests, filled with fun facts, clues and puzzles. If you're curious, you can check out the games here!

Check out the Flip Japan Games here!

If you are learning Japanese phrases or want to grasp the Japanese language quickly and easily, check out our FREE Japanese language 5-day challenge! You will be able to master simple casual Japanese conversation in just 5 days!
Want to find out more about Japan language? Check out:
JapanesePod101 Review
What is JapanesePod101?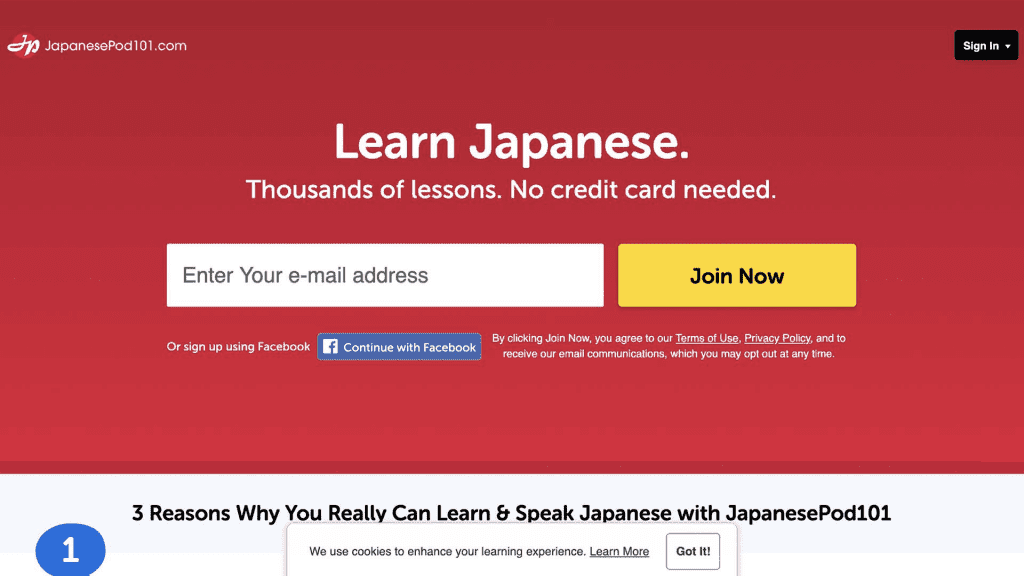 JapanesePod101 is a language learning platform. It has been around for 12 years, having reached as many as 1 billion lessons downloaded. From the name you will realize that Japanese language is the only language taught. However, what makes this platform for learning Japnaese unique is that any content is pre-approved by a Japanese teacher. Having clear focus and support from this kind of experienced and certified academic tool is what any student can ask for, right?
I always wanted teachers to be simple and direct as it will remove any stress or anxiety I have, especially when learning new things from scratch.
Registration process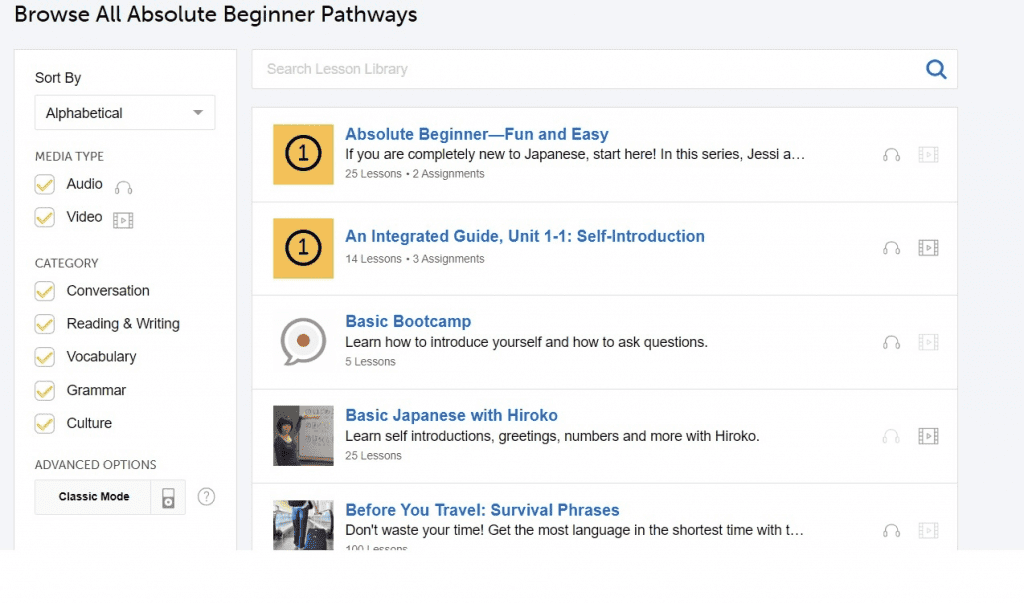 Since its credibility made me interested on JapanesePod101, I got excited to look more into it. Once I logged in, I was amazed by the next thing I noticed: simplicity!
The first thing that caught my eye was a box that says, "enter your email address and join us with no credit card needed". Once I did, I had an account. In a matter of seconds, I had a password created and account activated.
The next page on JapanesePod101 consisted of the offers, deals and packages. The promoted offer was a one-dollar package. At this point, any normal user will be hooked immediately to buy that package. Yet, it can be too good to be true. So, if you took the time to understand what it will offer and how long it will stay, you will get hooked even more!
After paying, a pop-up screen will show up, asking how you'd like to customise your one dollar. So, I started off by choosing my level (beginner). Then, the platform jumped to my dashboard. I started my first lesson straightaway.
JapanesePod101 Packages & Pricing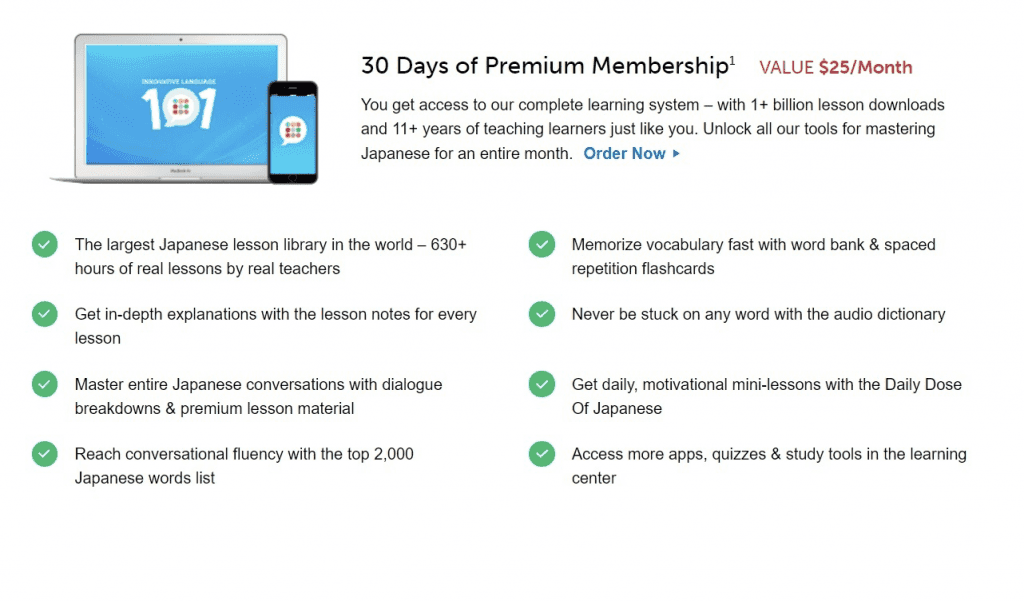 While creating this Japaensepod101 review, the next thing that caught my attention when I was looking for a suitable package on JapanesePod101 was that the only difference between the few packages is the time you get. The more you pay, the more time you get. The features are exactly the same no matter which package you choose.
According to FSI research, Japanese is considered a difficult language to learn for native English-speakers, alongside Arabic, Chinese, and Korean. The average length of time to learn Japanese would take 88 weeks (2200 class hours) (State Gov).
That equals up to 22 months in a classroom environment. We can conclude that a 12-24 months package would be suitable for an absolute beginner, considering a virtual learning experience where you have to mange your own time.
That comes to roughly USD$252 to $439. For learning a difficult language virtually, this is a great price. Remember you can pay it in installments each month, which is a great option.
But the question remains: what I am going to get with that amount of money?
Teaching method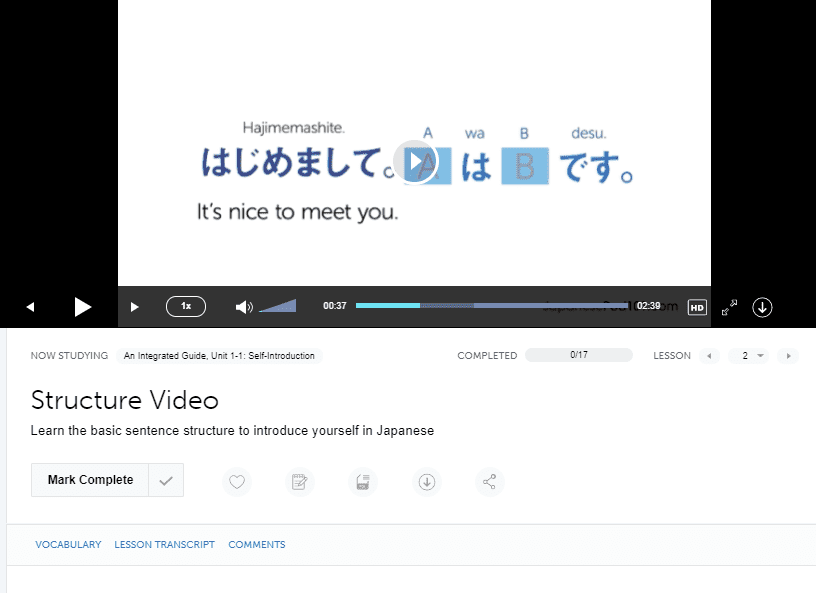 Some language learning platforms tend to use only one-on-one interactive tools. However, with JapanesePod101, you can learn Japanese whenever and wherever you want.
JapanesePod101 uses videos and audio to help you master speaking, reading, writing, vocabulary and even culture.
The option of having one-on-one lessons is also available, which are included as one of the extra features for getting the premium subscription. As a language learner, I have had the chance to use many platforms. Although paying before interacting with the tutor in advance can be a little risky, there are options to get to know the tutors a little beforehand. I didn't take this option but if you like learning from a tutor to practise conversational skills, I would definitely go for this option.
Audio lessons have been proven to be the most efficient way to learn a new language.
Having a transcript of the audio or having a video lesson is possible alongside audio if you are a visual learner.
Final thoughts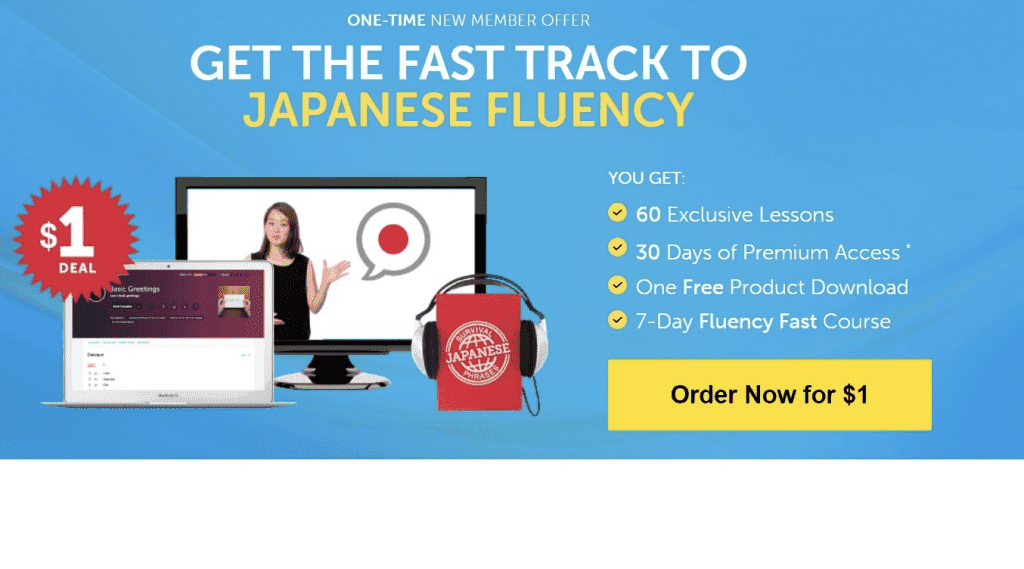 After trying out and creating this JapnaesePod101 review, I realised this is probably one of my favourite tools to use for learning a new language. It offers a variety of options, features, and styles that are suitable for people to learn in different stages of their language learning journey.
I would also recommend Preply for those of you that solely want to focus on learning from a tutor and Rocket Languages if you want to learn with more fundamental step-by-step lessons.
What do you think about this JapanesePod101 review? Have you used this Japanese learning platform before?
If you are learning Japanese phrases or want to grasp the Japanese language quickly and easily, check out our FREE Japanese language 5-day challenge! You will be able to master simple casual Japanese conversation in just 5 days!
Want to find out more about Japan language? Check out: