Are you new in Tokyo? Did you make the big decision and move to Tokyo? Are you feeling a little lost in this big city and want to figure out the things to do to help you quickly become a local? Tokyo is a big city and it can be hard to know where to go or what to do. Let's have a look at 20 best things to do in Tokyo to help you quickly feel at home and experience the lifestyle of Tokyo.

One of the best ways to explore Tokyo is to visit the local areas and immerse yourself in the local culture. If you want to explore local areas, we have created scavenger hunt adventures personalised to your interests, filled with fun facts, clues and puzzles. If you're curious, you can check out the games here!

Check out the Flip Japan Games here!

New in Tokyo: Best things to do in Tokyo
1. Shop at 100 yen for household things
Big 100 yen companies such as Daiso and Seria have everything from decoration to kitchen products all selling for 100 yen, or for a really low price. It is good to purchase little bits and bobs for your room or even food products to kickstart your journey in Japan. You can buy so much for so little and it is a great way of saving money. You can find the biggest 100 yen shop in downtown Tokyo right next to Funabashi station, so remember to bring a big bag!
2. Check out Donki
Don Quijote is the biggest discount chain store in Japan, and not only does it have good bargains on all daily necessity items, but the store itself is also a fun vibe to explore. The jumbled atmosphere brings thousands of tourists to the store on a daily basis and many people come here to buy 'omiyage' as there are lots of crazy and unique items here too! The cheap prices stand out in comparison to any other store you wish to buy products from. For example, it would be much cheaper to buy your shampoo and conditioner from here instead of your local drugstore.
3. Go to electrical stores
Electrical stores are a great way to gather bits and bobs for your new home, Japan's plug sockets are different to many places, mainly in North America and central Europe, so this may mean having to either purchase plug adapters or buy new electrical equipment. The main electrical stores are Yamada Denki, Bic Camera, Edion, K's Denki, and Yodobashi Camera. Stores are found near major stations in big cities; in Tokyo, there are several in Shinjuku, Ikebukuro, and Akihabara.
4. Go to local izakayas
The literal meaning of the characters "居酒屋" is "stay saké shop", meaning a place where you can stay and drink, they also serve traditional or western food that is known to go very well with alcohol. This would be a great way to migrate into Japanese society, many businessmen come here after work hours to drink with their co-workers. Through this, you can see another side to the traditional salaryman and perhaps join them for a pint! During the weekends, izakayas get even busier so it can also be an opportunity to find some friends.
5. Explore your local neighbourhood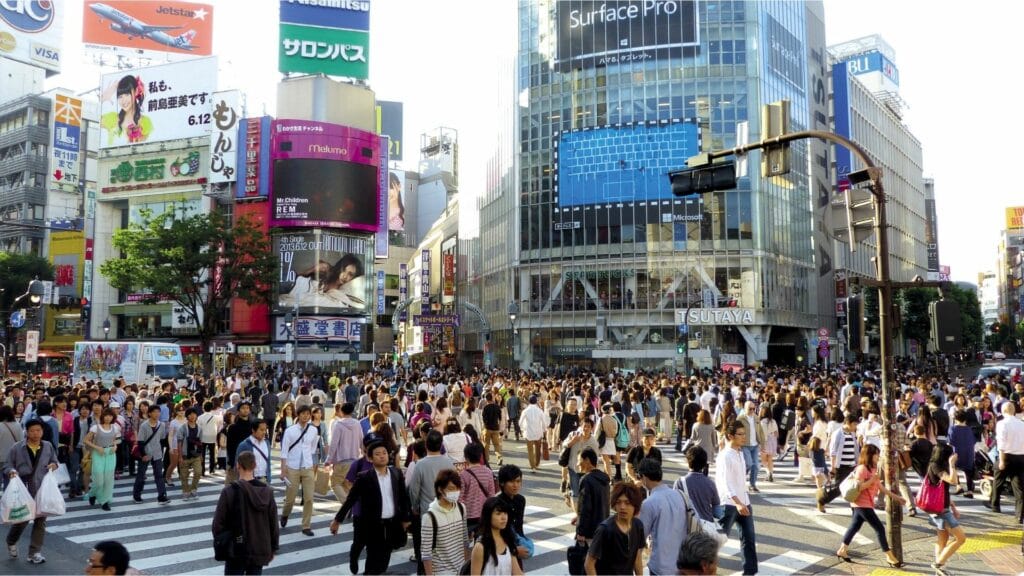 By exploring the neighbourhood you are going to be residing in, you will familiarise yourself with your surroundings so you will feel more at home and will not have the worry of getting lost! It is important to have a mental map of where certain things like your local train station, supermarket, drugstore and convenience store are just so you can quickly visit any of those places when need be. It is also nice to see what wonders your local neighbourhood brings. All of the different neighbourhoods in Tokyo have their own unique charm, so find out what yours is!
6. Check out some local areas of Tokyo
On our website, we have many different area guides that will introduce you to different neighbourhoods within Tokyo, from well-known areas to more low key areas with a unique vibe. We offer so many different places for you to explore, so check out the website linked here (). Delving into the different neighbourhoods, it will allow you to become more confident in riding the JR trains in Japan. Trains can be very confusing in Japan, even if there are translations on the signs, manoeuvring around big stations such as Shinjuku can be very overwhelming. So, going to all these neighbourhoods where you may be required to transfer to a different line or utilise the subway will be beneficial to you in getting used to daily life as a Japanese citizen.
Here is a brief overview of places you could visit to get a sense of Japan;
Shimokitazawa is located in the district of Setagaya, Tokyo. It is a hub for fashionistas who love to go thrift shopping. As well to thrift stores there are endless unique restaurants and shops that build the hipster and indie atmosphere of Shimokitazawa. You can get lost in the streets, being inspired by the many different quirks of this neighbourhood. If you need a one-of-a-kind accessory or clothing item to add to your wardrobe, then Shimokitazawa is the place for you!
Nihonbashi, which directly translates to 'Japan Bridge,' is located in central Tokyo and is a busy business district. The development of Nihonbashi is largely credited to the Mitsui family in the Edo Period who created Japan's first department store where they sold wholesale goods. Since then, Nihonbashi has become a renowned cosmopolitan city with good commercial districts and cultural cuisine and arts.
Machida is located in the Tama Hills of southern Tokyo, around an hour's journey from Tokyo station. Machida city is a great place to go if you want to escape from the chaos of central Tokyo and enjoy a slow-paced day discovering the beauty of this city. With lots of things to do from squirrel parks to graphic art museums, we have written a list of interesting places to visit and eat down below!
If you're a drinker, try drinking strong zero and doing "Konbini Soto" (Drinking outside on the streets)
It may come as a surprise to you, but the drinking culture is very big in Japan. As mentioned previously, many businessmen will go to izakayas after work, but there are also many people who will drink in the street, parks and bars. If you are 20 (the legal age of alcohol consumption in Japan) you are in luck! Stores such as Donki and convenience stores sell cans of alcohol for a very cheap price. The most favoured alcoholic beverage by many people in Japan is 'Strong Zero,' a highball cocktail made with 'Shōchū', a Japanese liquor distilled from rice, barley, potatoes, or buckwheat. The name Strong Zero comes from the fact that they are very strong (9% ABV) and contains zero sugar.
7. Enjoy seasonal flowers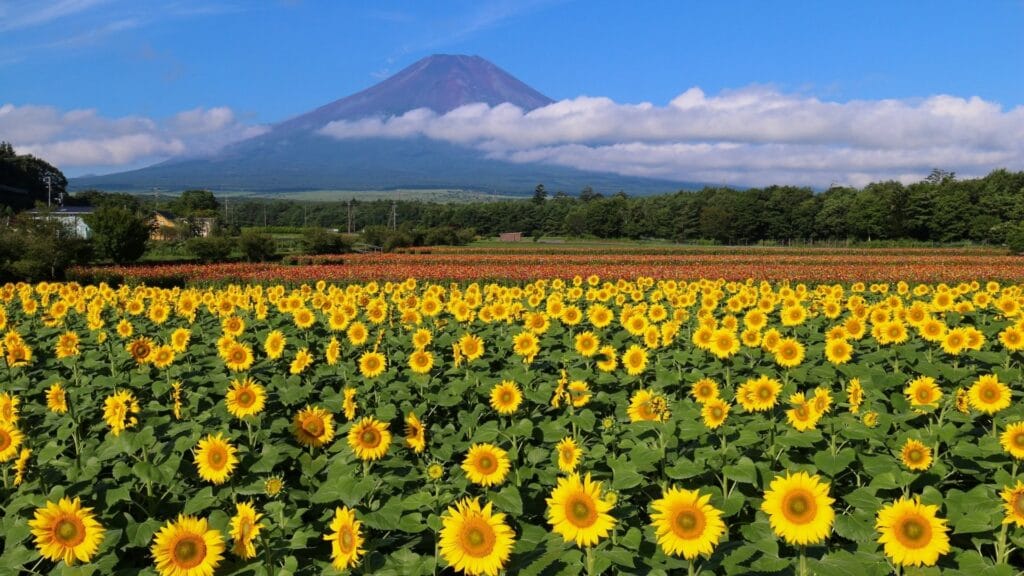 Japan has great seasonal flowers and trees, from cherry blossom season in early spring to Sunflower season during summer there are so many places you can visit to see nature's picturesque beauty. There seems to be a constant cycle of new blooms, once one blooming season is over there is already a new one ready for its peak. You can venture out of Tokyo and make a day trip to go and see the seasonal flowers. There are many flower field parks across Japan in places close to Mount Fuji which is truly mesmerising.
8. Check out a Shrine and make a prayer
If you are planning to become a Japanese local it is definitely worth visiting a Shrine. Whether it is your local neighbourhood Shrine or a more famous one, it would be good to go pay your respects to the Shrine and in return, you will receive good fortune. There are countless shrines across Tokyo that respect different deities and certain fortunes. Depending on what Shrine you choose to go to, we suggest you do a quick research on the history of the Shrine to get in touch with what the Shrine provides for the people of Japan. Additionally, there is a certain etiquette whilst visiting Shrines, so it is good to familiarise yourself with those rules too. For example, before you enter the sacred grounds of the Shrine you have to bow once to greet the deities of the Shrine.
9. Eat fresh sashimi/sushi
Authentic Japanese sashimi and sushi are unmatchable, if you think you have had good sushi from your hometown, wait till you try it fresh here! One notable place that you can visit to fulfil this sushi fantasy is the Toyosu fish market, near Shijomae station. Easily accessible using the Yurikamome Line on the JR train you will walk into a fish paradise. From tuna auctions to buying fresh seafood imported that morning, you can spend hours wandering around this marketplace. Furthermore, on the 4th floor, you will find many local eateries and shops. The restaurants vary from sushi stores to tonkatsu (pork cutlet) stores. Please note, the queues to get in can become very long.
10. Go on a day trip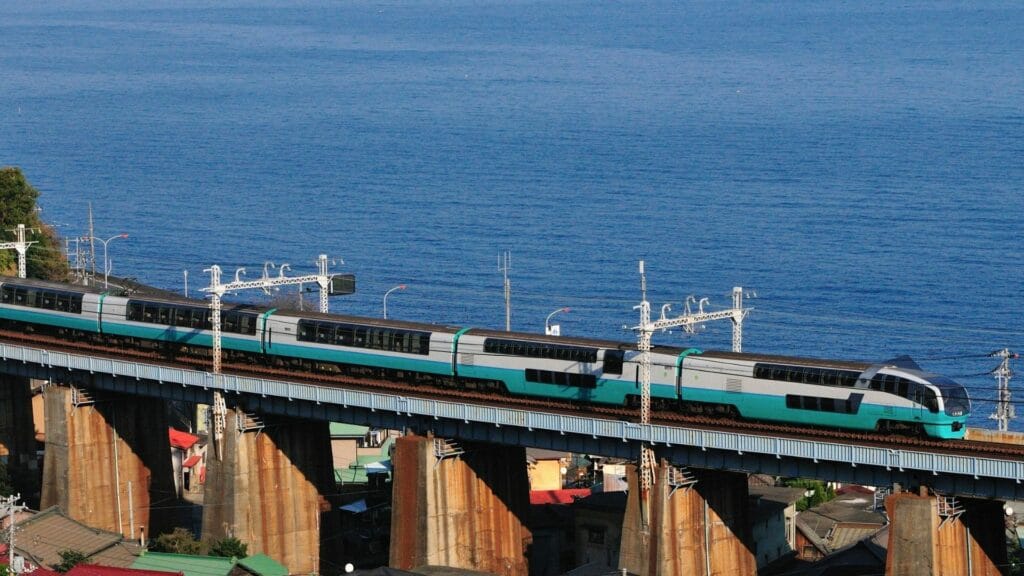 As Tokyo is the capital city, the transport to places outside of Tokyo is very efficient and easy. Through the JR system and Shinkansens, you can make your way out of the busy bustle of the city to visit more naturistic and scenic areas of Japan. From Kasumigaura Bay to Karuizawa, there are so many options to go explore and widen your knowledge of Japan! Linked here (https://flipjapanguide.com/day-trip-ideas/) is a more detailed blog post of different day trip destinations to visit in and outside of Tokyo.
11. See all the tourist attractions of Tokyo in a day to gauge what to expect in Tokyo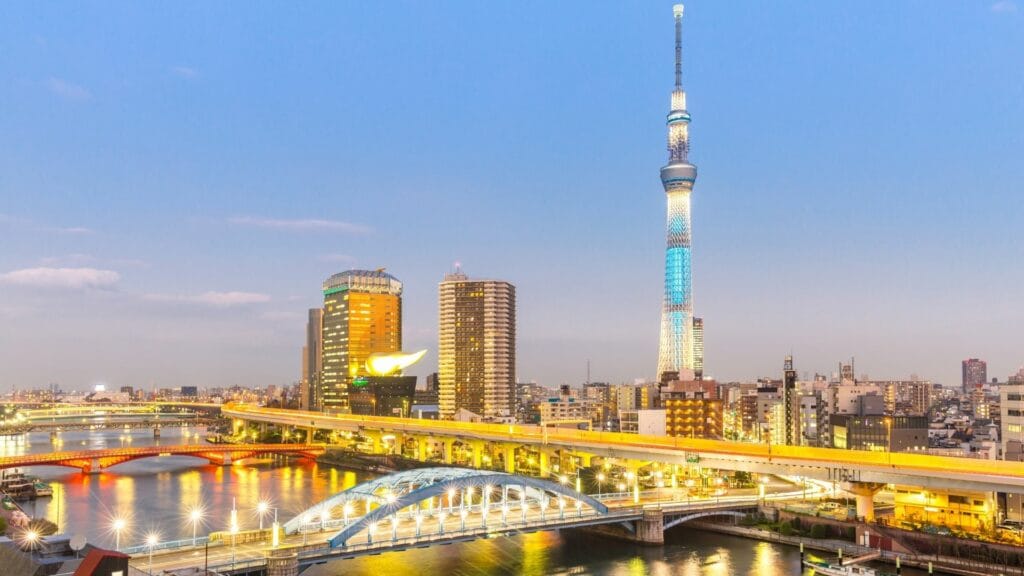 Getting all the famous tourist spots out the way will open your eyes to lesser-known places. Although the tourist attractions are great and unforgettable, we believe that having one day tick all these main attractions off of your list will save you from revisiting the same place over and over again. We have a blog post that will take you through our recommended spots to ensure you get all of Tokyo in 24 hours. (https://flipjapanguide.com/tokyo-under-24-hours/)
12. Make use of Japan Rail passes
The JR pass that can be used all over Tokyo for foreign residents is the 'Tokyo Wide Pass,' it is available at all times and costs 10,180 Yen which is around 80 dollars. The Tokyo Wide Pass is available on most JR trains and some non-JR trains throughout a large area around Tokyo, including Karuizawa, the Fuji Five Lakes, and the Izu Peninsula. Non-Japanese passport holders, including foreign residents of Japan, can purchase it at major JR stations around the greater Tokyo area all year.
13. Try a cooking class or matcha class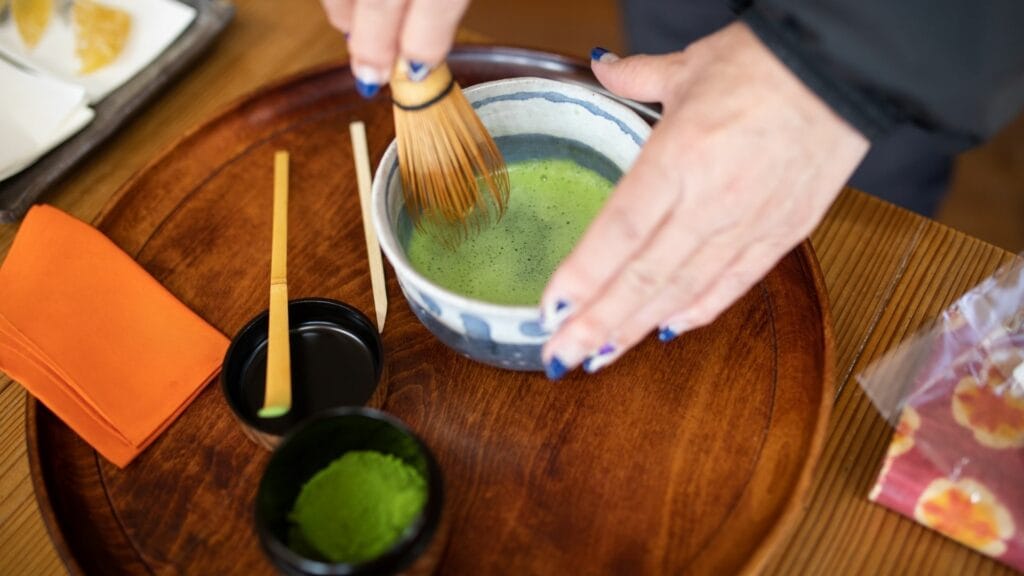 There are many cooking classes and matcha classes available all across Tokyo, with a quick google search you will be able to see a local facility that offers you your dream class. Doing cooking classes, not only will it allow you to become more familiar with Japanese dishes that you can recreate at home but you will also create a network of people you can go to if you are confused about what to buy at the supermarket, or tips and tricks when looking for specific food items. Additionally, matcha classes are a fun authentic way to enjoy Japan's beloved green tea. It is an experience that you can tell all your friends about and learn the traditions of Japan.
14. Go to a local museum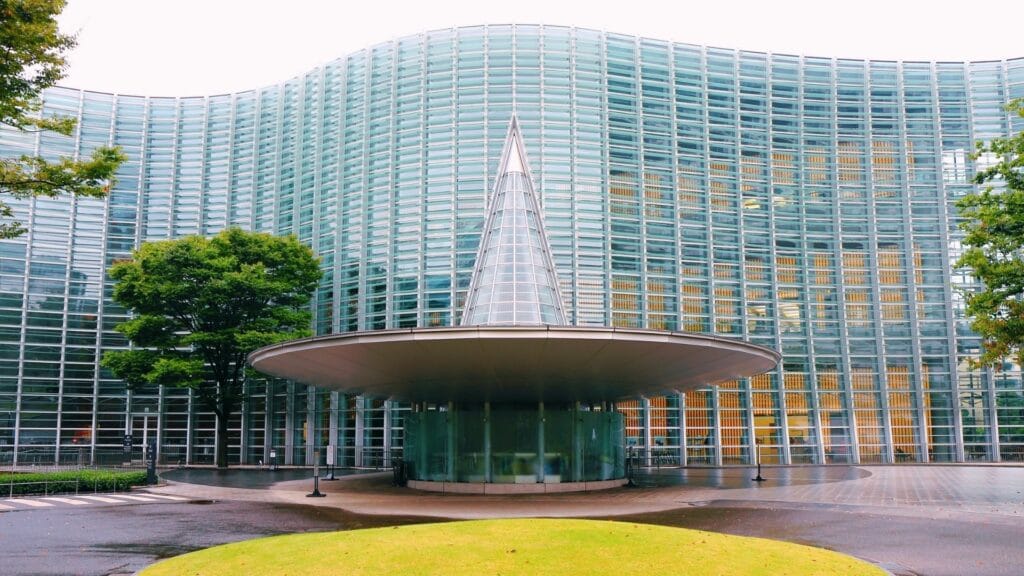 Tokyo is home to many unique museums, from photography museums to historical museums about the natural disasters that affected Japan, museums are a great way to engage with Japanese culture in more depth. Museums will explain and showcase Japan in a way you can't find on the internet, with pictures and actual artefacts from certain time periods, you can get in touch with Japan's roots. However, if you aren't into museums of those kinds, there are so many other fun museums you can visit such as TeamLab Borderless, which is an interactive projector museum where art is projected onto screens and you feel like you have entered a whole undiscovered fairytale world.
15. Go thrift shopping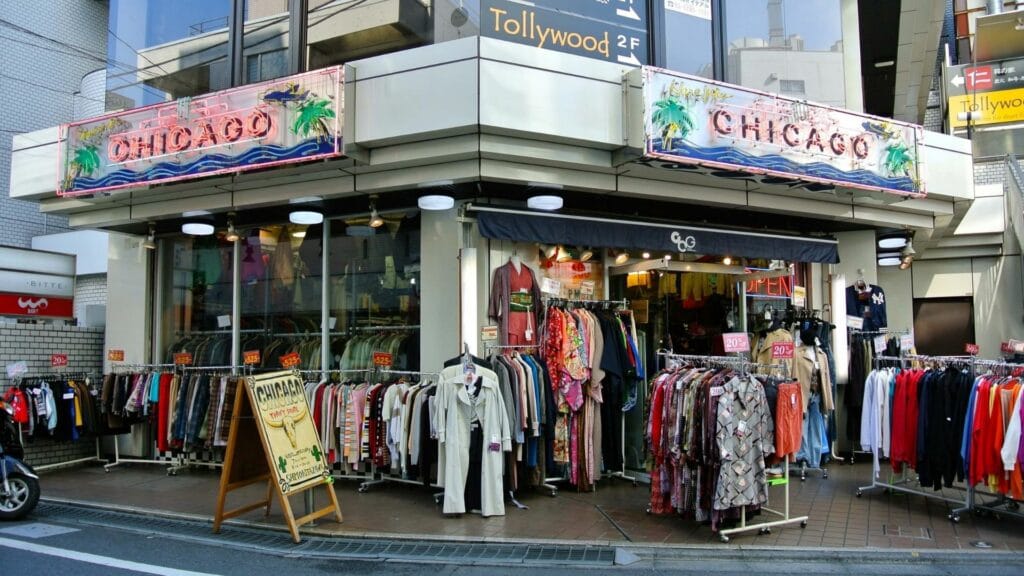 Thrift shopping is a great way to find unique clothing items and accessories to add to your wardrobe, and it's environmentally and ethically friendlier than buying from retail stores! In recent years, thrifting has influx with a popularity which consequently has led to an increase in thrift stores around Tokyo. The main thrift chain stores are shops such as Chicago, Flamingo, NEW YORK JOE EXCHANGE and many more. However, districts such as Shimokitazawa and Koenji are specifically known for being the thrift store heaven. You can spend the whole day immersed in vintage clothing and because there is a constant import of new clothing, no matter how many times you visit there will be new items awaiting you!
16. Enjoy a local park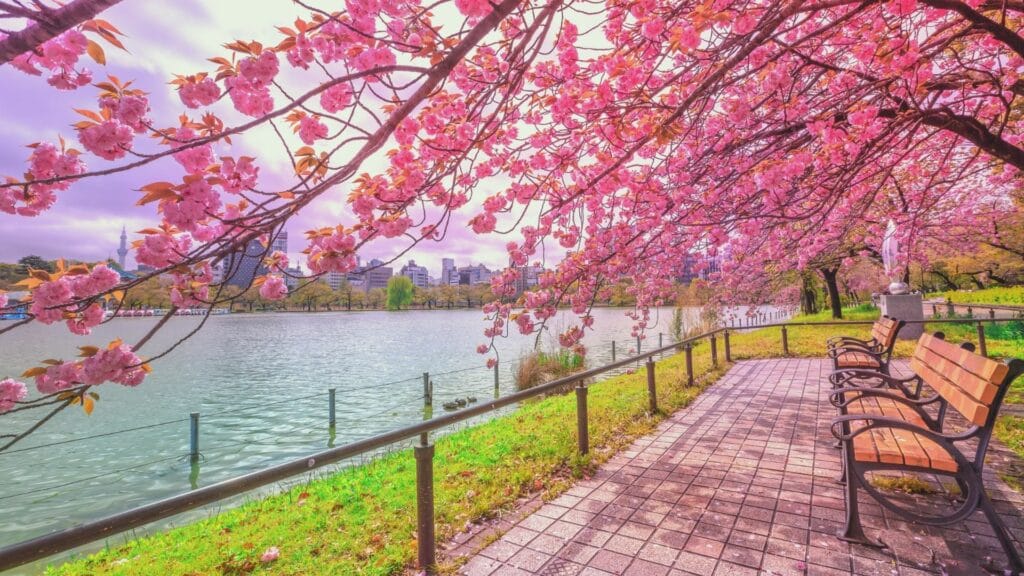 Getting out of the hecticness of the city and relaxing in local parks is very important for your physical and mental health. There are many beautiful parks dotted around Tokyo that are many hectares big so you can take a mindful and leisurely stroll whilst taking in your surroundings. In big parks such as Ueno Park, there are lots of different facilities such as museums and even zoos within the park so it is certain that you will not get bored. There will also be lots of different cafes and food stalls where you can enjoy delicious food.
17. Check out an animal cafe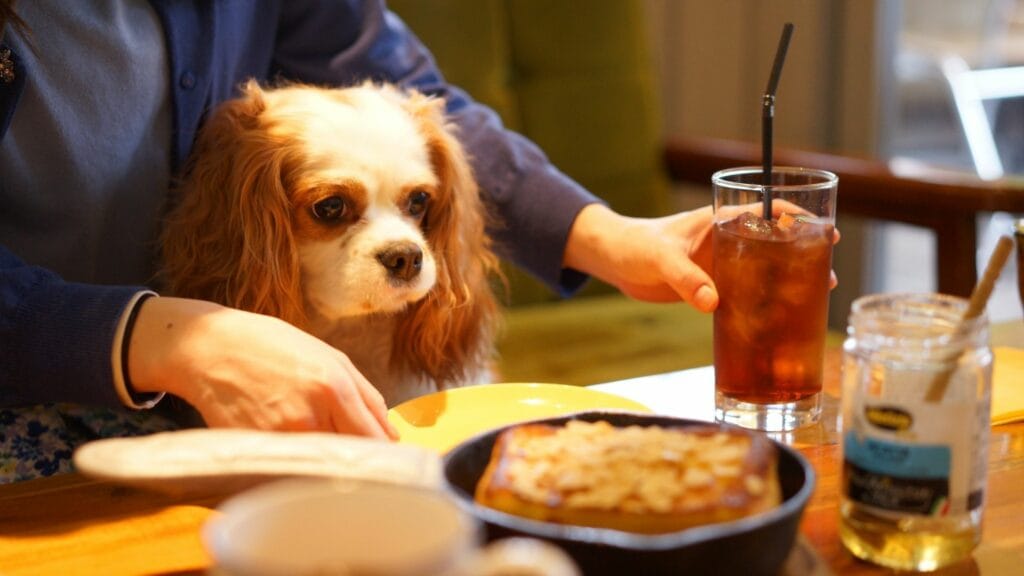 Animal cafes are very popular in Japan, especially with tourists. They are cafes in which a specific animal can interact with you whilst you sit down and eat or drink. From animals such as pigs to even hedgehogs, animal cafes are a cute way to enjoy your daytime, because how can you go wrong with adorable animals??
18. Enjoy street food
Street food is a great way to enjoy local Japanese delicacies. Not only is street food cheap, but the quality of homemade food is unbeatable. There are certain districts that are known to be filled with traditional Japanese street foods from Yakitori to steamed buns, the selection is endless! Check our street food blog to get more detail on places you can visit to enjoy your breakfast, lunch AND dinner!! ()
19. Meet people- through meetups or events
When moving to Japan, it is important to find a group of friends. Being in a big city can get very lonely so finding people you can spend the evening or weekends with is extremely beneficial for your mental health. As Tokyo is the capital city, there are so many events and meetups going on all the time, there will even be specific events for your hobby! A quick web search will allow you to find an activity that you can enjoy and potentially find some friends. Additionally, apps such as bumble and tinder can allow you to create friends and even a possible love interest online which you can bring into the real world.
20. Nightlife- check out bars and clubs in Tokyo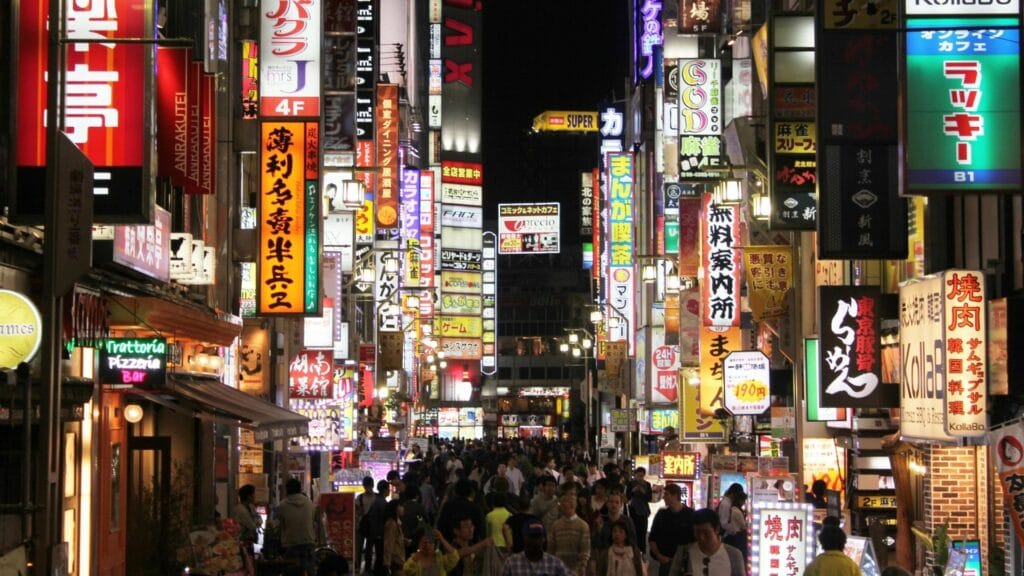 Going out to bars and clubs is also a great way to make new connections because when you're drunk, the world is your oyster! Places like Shibuya and Shinjuku are great places for clubs and you will find many people queuing up to have a nice boogey with their friends. As for bars, you will find them at every corner in Japan as the drinking culture is huge, so don't be scared, go for a pint and see if you can make friends with locals or other foreigners.
—
Tokyo is filled with people from all walks of life and the rhythm can be very fast-paced. Hope these tips and tricks can help you navigate this big city and let you feel right at home in no time!