Have you ever heard of the Tokyo neighbourhood, Nishiogikubo? Are you thinking about visiting this unique area of Tokyo or even staying in Nishiogikubo, and wondering what are some things to do, places to visit and restaurants to check out?
There are so many neighbourhoods and areas in Tokyo. Besides the famous towns like Shinjuku, Shibuya and Harajuku, there are many incredible places and spots in Tokyo that are worth a visit. If you're looking to visit a local neighbourhood and check out some hidden gems, Nishiogikubo might be a great place to check out. In this Nishiogikubo area guide, let's have a look at what to do in Nishiogikubo, where to eat and drink in Nishiogikubo, where to stay in Nishiogikubo and some hidden gems in the area.

One of the best ways to explore Tokyo is to visit the local areas and immerse yourself in the local culture. If you want to explore local areas, we have created scavenger hunt adventures personalised to your interests, filled with fun facts, clues and puzzles. If you're curious, you can check out the games here!

Check out the Flip Japan Games here!

Nishi-Ogikubo Station is a railway station on the Chuo Line, 13 minutes from Shinjuku station. It is a town next to Kichijoji, nicknamed "Nishiogi". 13 minutes from Shinjuku on the JR Chuo Line. There are no commercial facilities or large shops, but small and unique local shops. There are many antique general stores, second-hand bookstores and antique shops here.
Things to do in Nishiogikubo
Check out local shops
There are many shops run by small business owners in Nishi-Ogikubo and many of them are within walking distance of the south and north exits of JR Nishiogikubo Station. You can visit the shops efficiently by checking out both the North and South exit of Nishiogikubo.
Nishiogikubo is filled with small shops selling odd trinkets and locally made art. The city has made a reputation of itself for holding a large number of antique shops that sell archaic goods dating back to the beginning of the Showa era, or possibly even earlier.
Here are some unique shops you should check out when you're in the area.
Bookstore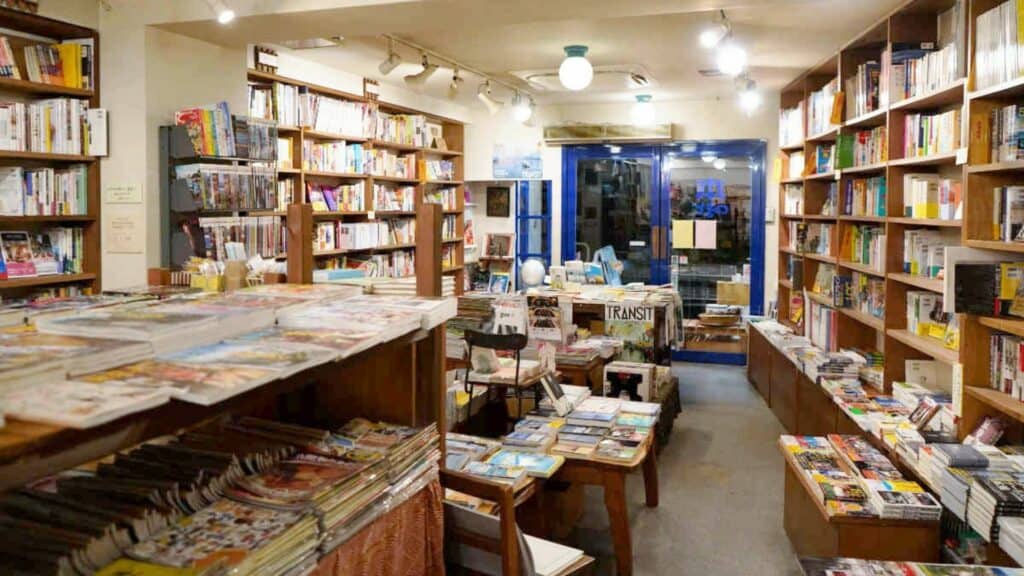 A second-hand bookstore is located on the road along with Nishiogikubo Station. You can see cute picture books lined up from the entrance of the window glass. The interior of this secret spot is retro and a little dim. Artbooks, photo books, foreign picture books are lined up here, and it is a shop where you can dig around to find a special book. There are also unique items like appendices, toys, and stickers.
Pepamura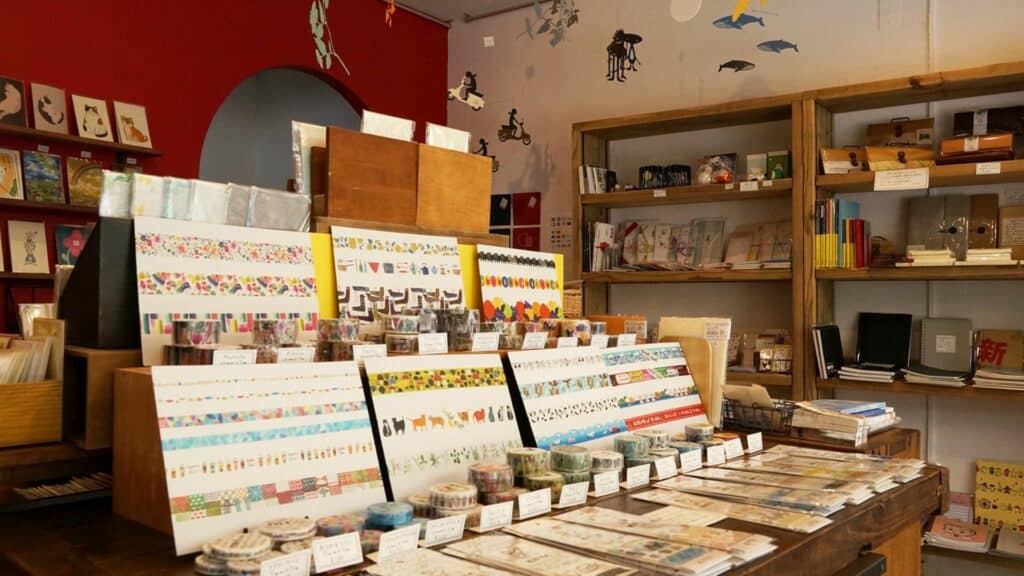 Pepamura is a store that has all kinds of paper-related items like message cards, stationery and envelopes. There are also unique masking tapes and other stationeries. Rather than lovely cute items, there are many items with surrealistic illustrations and hand-drawn style illustrations. Although this shop isn't big, it is packed with personality.
Find out more about Pepamura here on Google maps.
Higurashi antique shop
Higurashi antique shop is a red brick antique store. Inside the store, there are interesting lighting, handles, doorknobs, frames, drawers and other items that you can't easily find. Not only furniture but also small building parts, paint and wax are available. It is a great place for anyone that wants to DIY. There are tea sets, tableware, scissors and more random unique finds, even if you're not looking to buy anything, it's a fun shop just to look at.
Find out more about Higurashi antique shop here on Google maps.
西荻南口仲通商店会 Nishiogi Minamiguchi Naka Dori Shopping street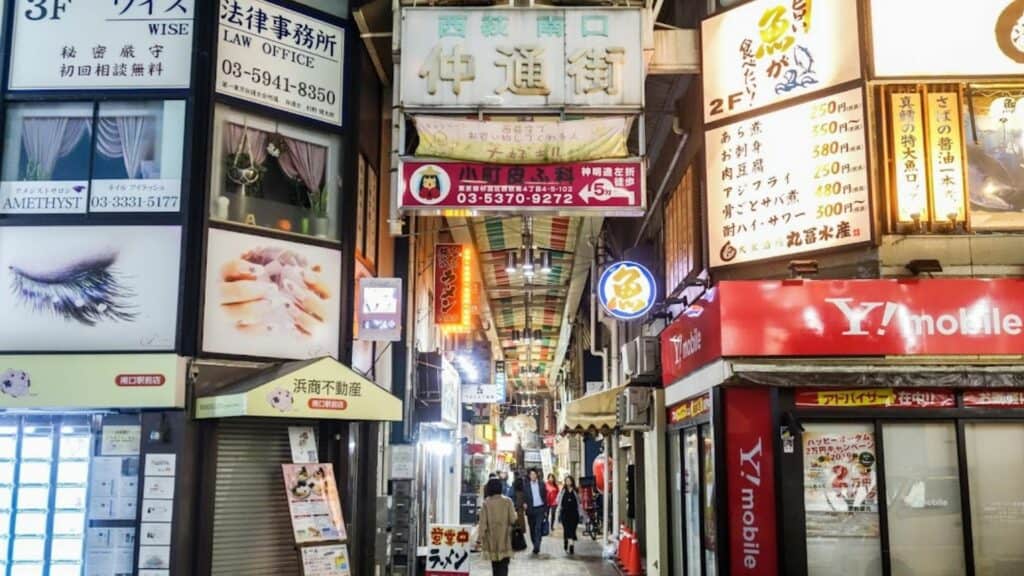 When you go down the stairs at the south exit of Ogikubo Station, you will see the arch of this shopping street in front of you. This arch represents the entrance of the Nishiogi Minamiguchi Naka Dori Shopping Street.
Walking down the street, you can walk very comfortably under the blue sky with seasonal flowers in front of the shops on both sides. Here, you can find all kinds of traditional shops and restaurants, with a nostalgic feeling.
Find out more about Nishiogi Minamiguchi Naka Dori Shopping street here on Google maps.
Suginami Animation Museum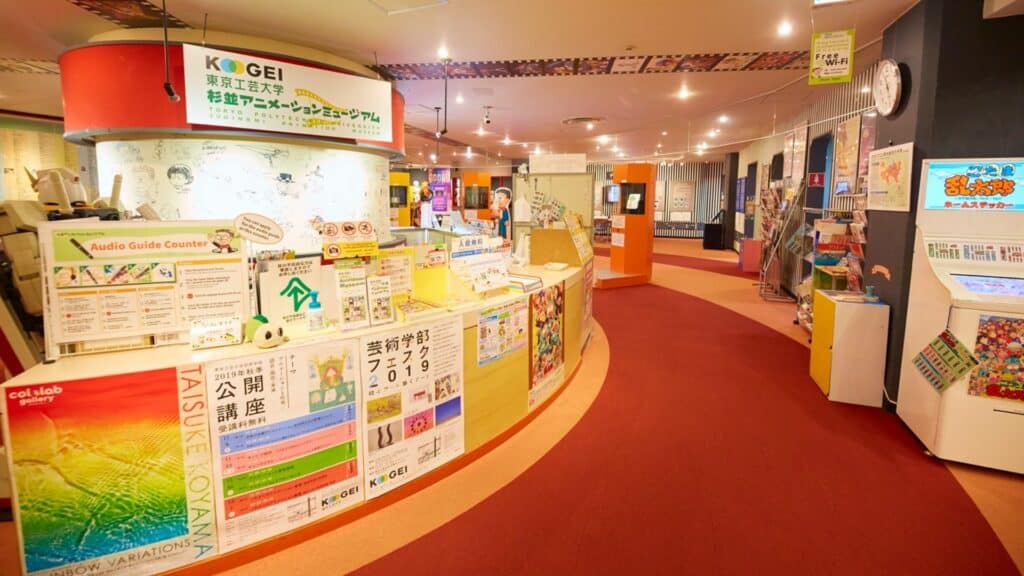 The Suginami Animation Museum was opened in March 2005 as a facility that introduces anime in general, from "History of Japanese Anime" to "Future Japanese Anime".
You can enjoy the animation in different forms, such as an interactive exhibition where you can experience the process of animation production, including a corner where you can check out the principles of animation and a dubbing experience. Besides all of this, there is a library that stores anime work materials, interview videos of creators and an anime theatre that screens anime works. This museum is free to enter.
Find out more about Suginami Animation Museum here on Google maps.
Nishiogikubo back alley
For starters, right out of the South Exit lies a small back alley with many bars and restaurants much like a small version of the Golden Gai area of Shinjuku. The area is also a great place to experience true Japanese life as many locals come to the area to eat after work. There are plenty of other yakitori restaurants on the street to choose from as well.
Find out more about Nishiogikubo back alley here on Google maps.
Shinmeidori Avenue
Cikolata is a unique store that was established in 2012, it is very popular for having one-of-a-kind clothes and accessories and is a place we recommend you should visit if you want to add funky little additions to your outfit. Be careful though, Cikolata is only open on Fridays, Saturdays and Sundays!
Country Quilt Market is another very cute two-story store filled with colourful fabrics, ribbons and lace. It is as if you have travelled back in time as the store's aesthetic is themed off of the American Midwest. Just walking around you feel inspired to start a DIY project! You can buy step-by-step patterns in which you can make your own bag!
If you're feeling more of a sophisticated vibe, Higurashi Antiques is the place to go! Giving off the feel of a hip coffee shop, this store has a range of furniture that were all carefully handpicked by the owner. There are all sorts of vintage-oriented items big or small to fill your heart's content!
Find out more about Shimeidori Avenue here on Google maps.
Nishi-Takaido Shoan Inari Shrine
Nishi-Takaido Shoan Inari Shrine was said to be founded in 1665 during the Edo period. At the time the shrine was connected to Enkoji Temple b
Nishi-Takaido Shoan Inari Shrine is the guardian shrine of Shoan Village. They merged the guardians of Shoan Village and Nakatakaido Village on May 1, 1934, and since then, it has become the guardian of both Shoan and Nakatakaido (Nishitakaido) districts. The name of Nishitakaido is no longer used due to the change of the town name.
Since "inari" shrines are Japanese shrines that worship fox as a deity, you will see foxes guardian statues at the front gate, but with this particular shrine, there is another meaning as to a large number of white Inari foxes at this shrine.
When entering the shrine, you will notice a small shrine on your left with many foxes. Here, the mummy fox is enshrined. This fox lived near the ancient Enkoji Temple. When the temple was abandoned and neglected, the dead body of a fox was found under the floor of the temple. Farmers believed that a fox was the messenger of the god, so they worshipped this mummy fox and enshrined the dead fox in this shrine.
Find out more about Nishi-Takaido Shoan Inari Shrine here on Google maps.
Igusa Hachimangu 井草八幡宮
Igusa Hachimangu is a huge Shinto shrine that is home to many different kinds of plants and trees. This shrine overlooks the clear stream of the Zenpukuji River. Since Zenpukuji Pond, which is the source of the Zenpukuji River, is an abundant spring, it is thought that people have lived in this area for a long time.
Igusa Hachimangu was believed to be founded around 1190. A red pine tree and a black pine tree were planted here by the Shogun Yoritomo Minamoto around 1200. The roots of the trees are now exhibited at the front of the shrine.
Igusa Hachimangu is also famous for yabusame, the art of shooting arrows on horseback, and it is held once every five years. It started around 900 as a martial art but has since become a ritual for Shogun families to wish to ward off evil spirits or for a newborn baby's good health. Their annual festival is also held on October 1st and is a great way to experience the lively festival atmosphere within the normally tranquil grounds.
Find out more about Igusa Hachimangu here on Google maps.
Zenpukuji Park
After strolling through Igusa Hachimangu, take a break in some nature at Zenpukuji Park. The park is well known for its two ponds, the Kaminoike and Shimonoike, that the Zenpukuji river flows into. The larger pond, Kaminoike, is a popular place to paddle a boat when the weather is nice. Zenpukuji Park is also a prime spot for hanami.
Find out more about Zenpukuji Park here on Google maps.
Restaurants in Nishiogikubo
The Hole in the wall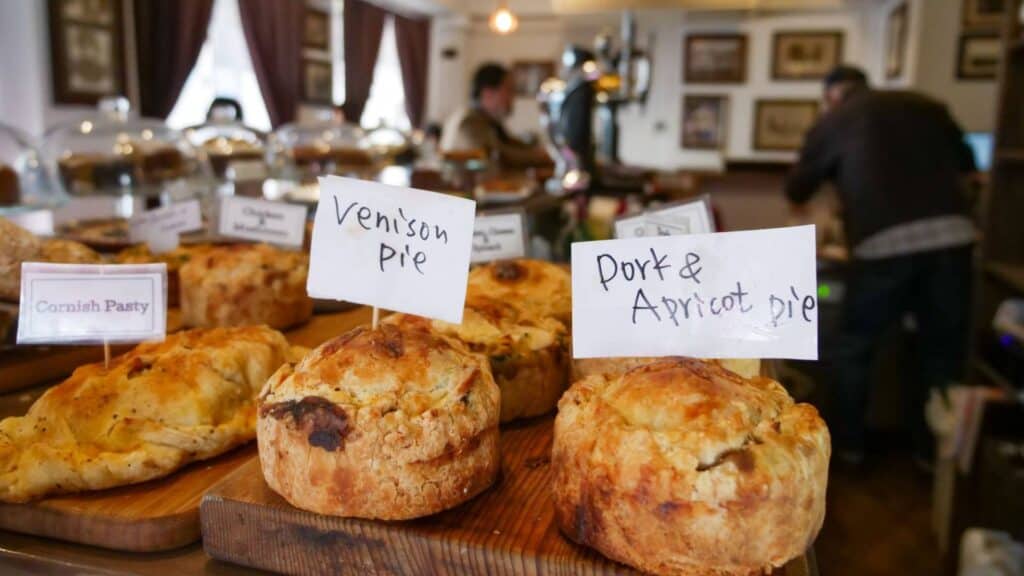 The Hole in the wall is a British pub in Nishiogikubo, offering British home cooking, pub food and beer. The inside of the pub looks like small England. It has a calm space inspired by a pub in the English countryside. Enjoy the authentic pub atmosphere with drinks like Guinness, British cider, wine and whiskey. You can try out a variety of homemade pies and authentic British cuisine. Terrace seats are available here, along with a Vegetarian and vegan menu.
Nishiogikubo has many restaurants with a retro ambience, some of which have vegetarian/vegan-friendly menus too. From a simple bakery to a fancy shaved ice café, you can find a place for you in Nishiogikubo. Going to an izakaya is another great way to spend an evening in Japan. Nishiogikubo has plenty of old izakaya all around the town and Yakitori Yebisu is somewhere you can experience an authentic, local Japanese atmosphere.
Find out more about The Hole in the wall here on Google maps.
Hainan Chicken Rice Mu-Hung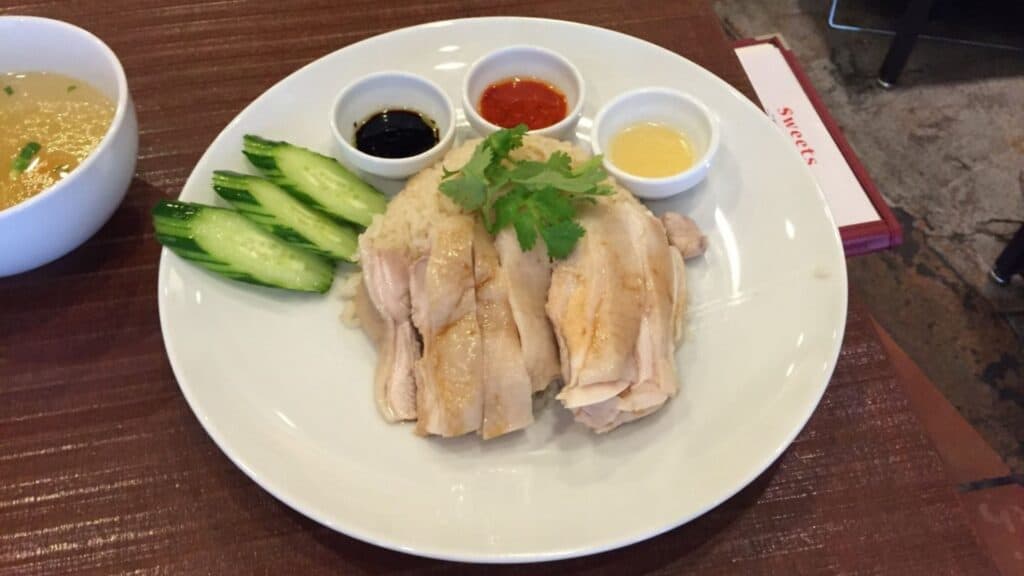 Hainan Chicken Rice Mu-Hung is a popular restaurant for Singapore chicken rice. You can take your time and enjoy your meal at this cafe-like store. There are two types of chicken rice, boiled chicken and fried chicken, and you can choose the size. Three kinds of sauces come with the chicken rice and you can adjust the taste to your liking. The rice with the aroma of ginger is very delicious and it is a shop where you can enjoy the authentic taste!
Find out more about Hainan Chicken Rice Mu-Hung here on Google maps.
Menson Rage
Menson Rage is a unique ramen shop that has a 90s theme mixed with modern ramen. Since its opening, Menson Rage has been published in the "Michelin Guide" every year, and there is often a line at this restaurant, waiting to eat high-quality soy sauce ramen. Inside the store, hip-hop and 90's music plays, along with science fiction action comic "AKIRA" lined up on the shelves and graffiti art are displayed on the wall.
Find out more about Menson Rage here on Google maps.
Cafe orchestra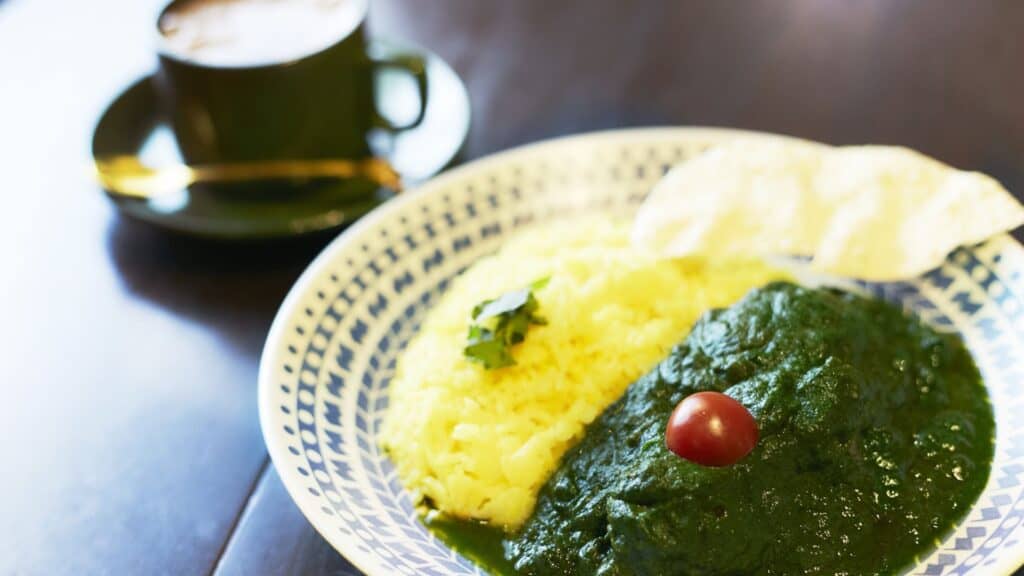 Cafe Orchestra is a curry shop with a coffee shop-like atmosphere. Curry is not a typical coffee shop curry, but a full-fledged curry full of spices. Cafe Orchestra is famous for its unique curries and their chicken pea curry is extra popular. You can also enjoy chai tea here. They even have vegan options available.
Find out more about Cafe orchestra here on Google maps.
Sakamotoya- 坂本屋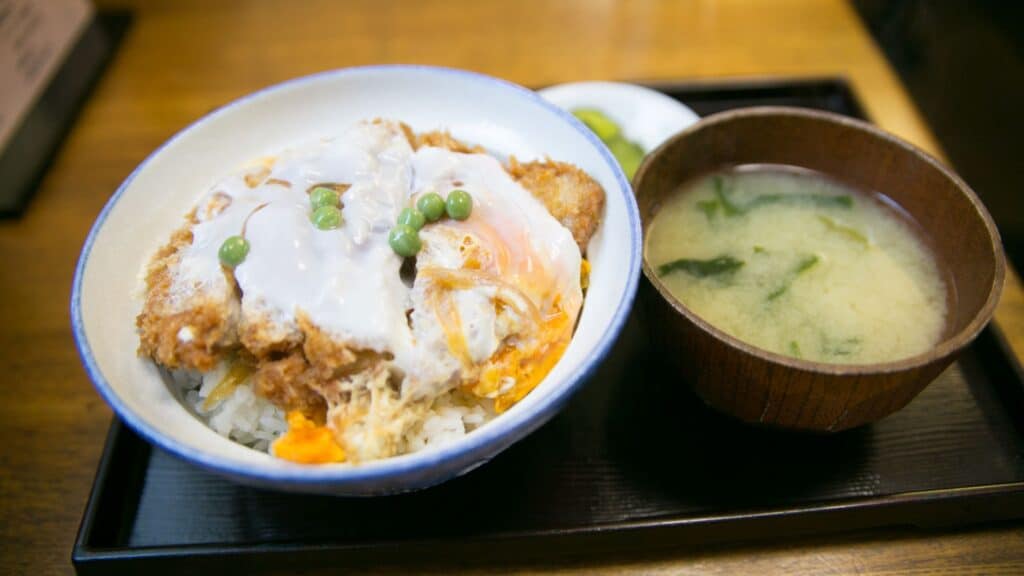 Sakamotoya is highly regarded in different media as the best katsudon in Japan. The restaurant is known for its katsudon, but it's not just a pork cutlet restaurant, but it is a set meal restaurant that offers everything from Chinese to Western dishes. The katsudon has a very beautiful half-boiled egg. The recipe is three generations old and the crunch of the pork cutlet along with the taste of the sweet sauce is to die for!
Find out more about Sakamotoya here on Google maps.
French Curry Spoon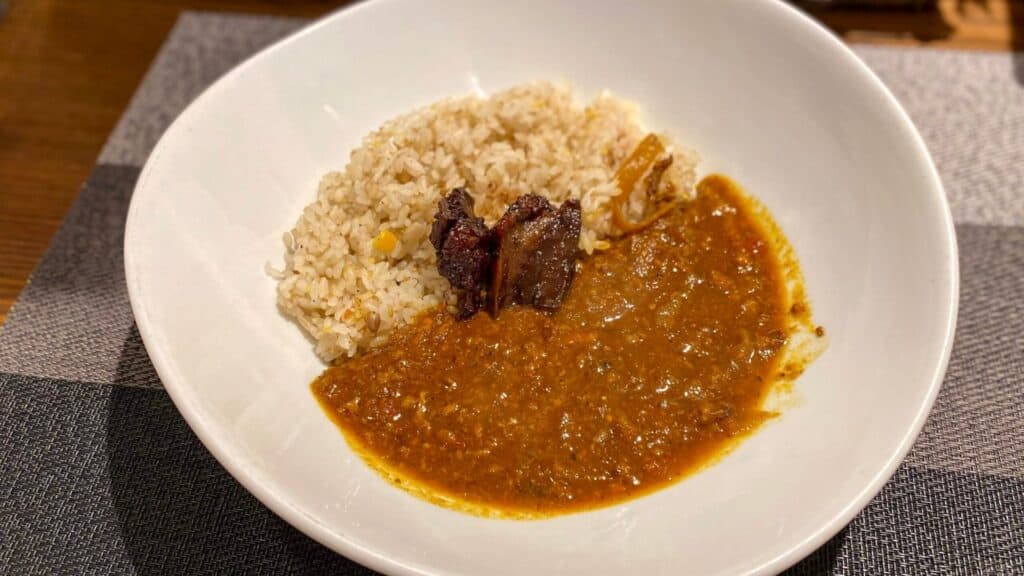 The shop is on the first floor of the condominium and is marked by a large wood-like sign. The most popular option here is the "French curry". You can ask to get a larger size and add toppings. The famous French curry is an original recipe created by a French chef, and you can enjoy both the richness of the stock and the aroma of spices.
Find out more about French Curry Spoon here on Google maps.
Yakitori Ebisu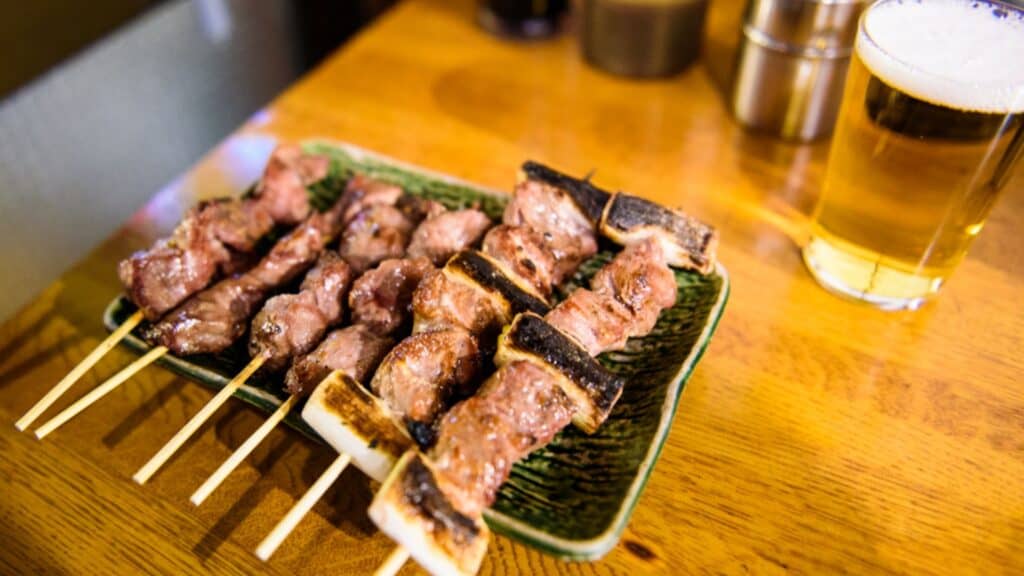 Yakitori Ebisu is a well-known izakaya restaurant that has been loved in Nishi-Ogikubo for over 40 years. It is a popular bar where you can enjoy not only yakitori, which is the signature menu, but also delicious snack menus that go well with sake at a reasonable price. Yakitori Ebisu has several stalls, one of which is an air-conditioned room. The food is very good with one stick averaging about 100 yen.
Find out more about Yakitori Ebisu here on Google maps.
Organ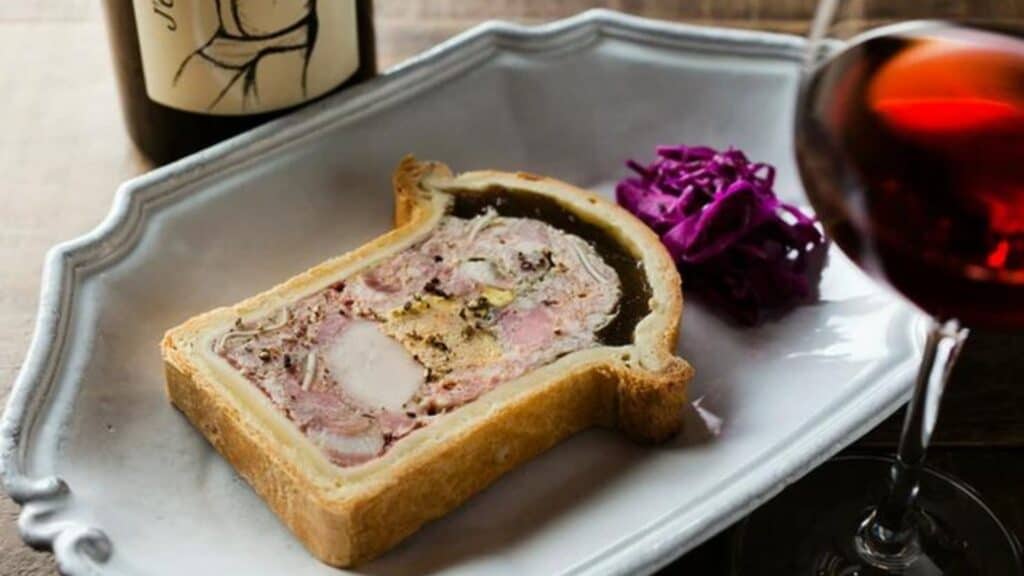 Organ is a French restaurant, serving different seasonal bistro dishes. The menu changes daily and everything is served a la carte. Organ is a bistro where you can fully enjoy the charm of natural wine. They serve different dishes such as the classic Boudin Noir and different seasonal dishes that include fresh fish and seasonal vegetables procured in Tsukiji. The staff is friendly and knowledgeable and if you're unsure about what to order or the wine pairing, they are happy to help.
Find out more about Organ here on Google maps.
Echigo Tsuruya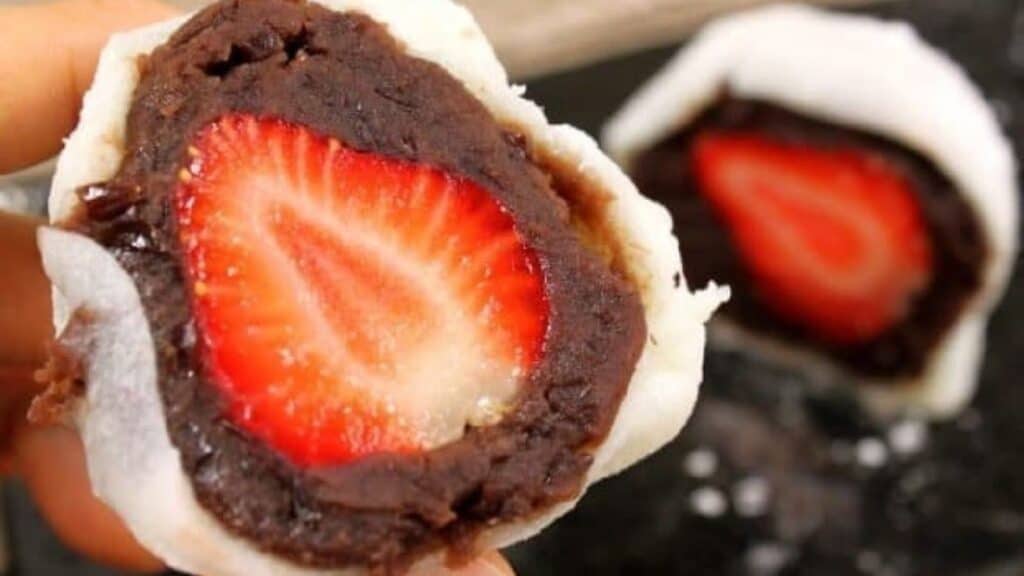 Echigo Tsuruya is a famous mochi shop. All the mochi is handmade here. You can watch the process of mochi making from their open kitchen. The mochi here is very popular, many of their products sell out by 4 pm. If you get a chance to check out this place, definitely try out their well-known Ichigo Daifuku.
Find out more about Echigo Tsuruya here on Google maps.
Saten Japanese Tea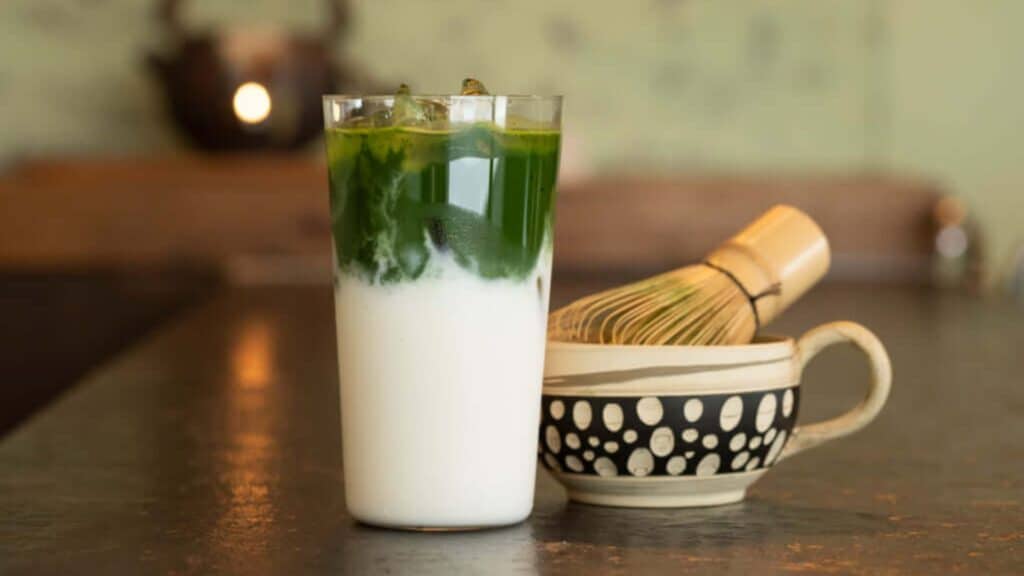 Saten Japanese Tea specialises in Japanese tea. For any Matcha lovers, Saten Japanese Tea is the place to go. The staff are very friendly and welcoming. You can find a lot of unique and fun take on matcha, including cocktails. Besides matcha drinks, they also have desserts, such as the popular matcha pudding. It is a good place to relax after exploring Nishiogikubo.
Find out more about Saten Japanese Tea here on Google maps.
Amaikko
Amaikko is a long-established sweets shop with a Showa-era atmosphere both on the exterior and interior. Kakigori is popular here, but so are their Shiratama Zenzai and Anmitsu. Kakigori is not the fluffy shaved ice that is popular these days, but rather the traditional shaved ice that has a satisfying taste. There are often lines in the store, but you can enjoy the atmosphere in a relaxed and retro atmosphere.
Find out more about Amaikko here on Google maps.
Red Beans Parlor
Red Beans Parlor provides food that is healthy, with a focus on brown rice and red beans. Most of the items here are handmade. Chemical seasonings are not used and each item is carefully prepared by the couple that owns this place. All the menus are simple, but they are menus with a little Korean essence. The cafe has a relaxing space filled with tatami mats, in the style of an old folk house in the Showa era.
Find out more about Red Beans Parlor here on Google maps.
Hotels in Nishiogikubo
Top Edge hostel Koenji
Top Edge Hostel Koenji is with the convenient access from the Tokyo downtown area. The hostel is located 5 min walk from Shin-Koenji station. This area is famous for subculture and live house (Rock, Punk, Folk). Koenji is underground traditional town.
There are vintage secondhand clothing stores, bar, live house, small general store. We provide furnished room. Air conditioner, refrigerator, wireless LAN, laundry machine, drying machine. We make communication go smoothly among guests. Between guest and local people as well. There is bar space. We also provide the leisure such as Tokyo Bay cruising.
Address: 2 Chome-21-7 Koenjiminami, Suginami City, Tokyo 166-0003
—
Nishiogikubo Station is a local area known for being a wonderful gourmet town and you can find all kinds of famous shops as well as local spots in the area. Although Nishiogikubo is a lively town around the station, its charm is that it has a cosy atmosphere. Just a small walk away from the station, you will be able to find all kinds of interesting shops and restaurants, as well as quiet parks and different nature spots. Enjoy your adventure around Nishiogikubo, and refer back to this guide whenever you need to!