A+ Amusement
It had been years since I'd seen a foosball table, much less two in the same room, before walking into A-Side Amusement Bar. Challenge a friend to a game, knowing that professionals have used the exact same table as you, because inter/national competitions have been held in this very bar.
If foosball isn't your thing, maybe their two darts machines are. You'll see countless darts in little pockets hanging on the wall, which makes for great decorations. Don't make the same mistake I did though and try to use them, because those are personalised darts that belong to other customers who play there as well. The bartender will bring out the house darts for you instead.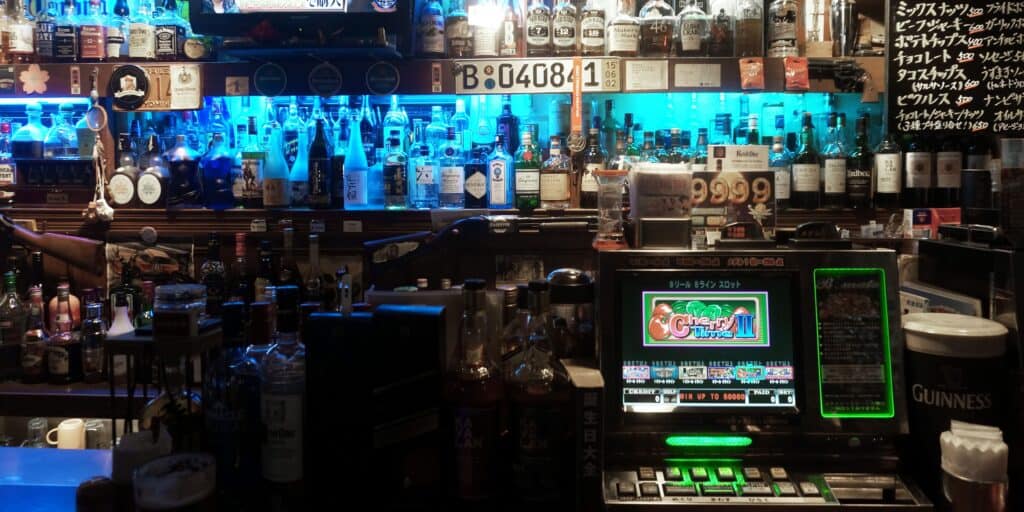 The drinks are fairly-priced, and you will be served a large bowl of popcorn as well. The popcorn, by the way, isn't microwave popcorn. They have an actual popcorn machine by the door, which is the first thing you'll see walking in.
The atmosphere in A-Side Amusement bar is very casual and comfortable, more pub than bar. It's just the sort of place you'd bring your mates to, to play games and drink and shoot the shit. A visit to A-Side Amusement Bar is sure to be fun, so don't miss the chance to pay it a visit.