Calling all matcha fans 🍵🍃
We've got a bucket-list-worthy spot for you to try authentic Japanese matcha from Kyoto in Tokyo!
Continue reading to find out more 🔎
Just a 30 seconds walk from Ningyocho Station or a 5-minute walk from Suitengumae Station is ATELIER MATCHA, serving premium matcha drinks and sweets, allowing customers to enjoy the original taste and flavour of matcha in a casual setting. The shop receives green tea from the wholesaler Yamamasa Koyamaen who has grown and produced its tea from a garden cultivated since the early Edo period!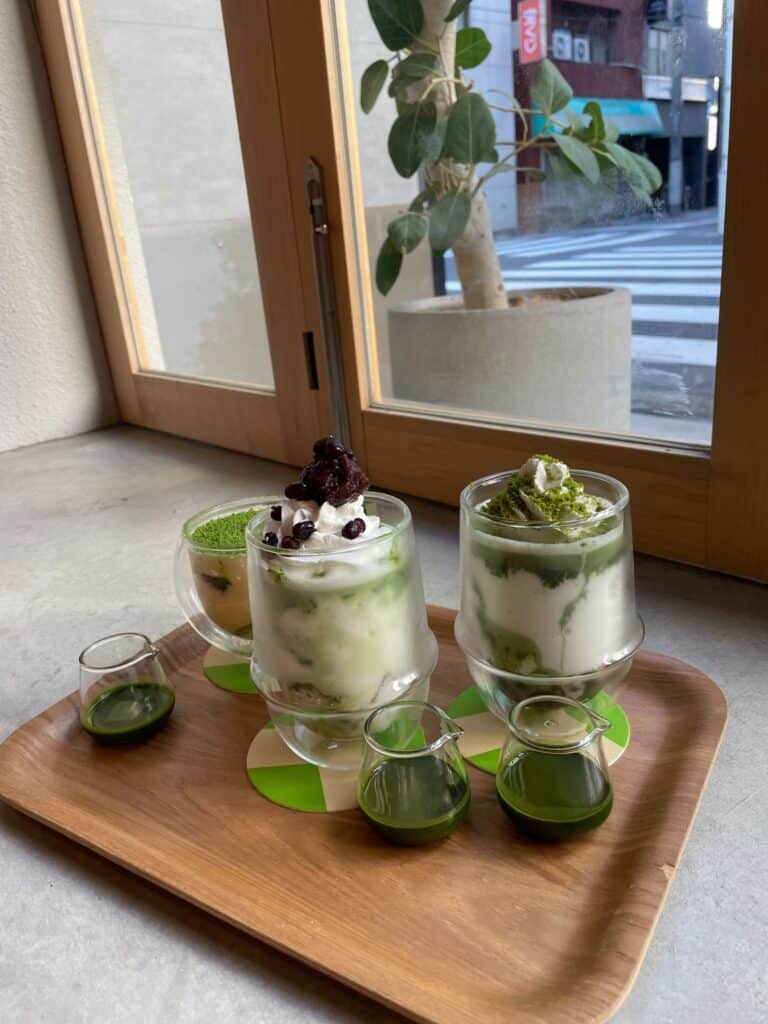 Yamamasa Koyamaen selects superior tea varieties and has been awarded 18 tea brands by the heads of tea ceremony schools. It manufactures and distributes high-grade teas, mainly matcha, gyokuro, and sencha, to over 1000 tea retailers and tea utensil shops nationwide, department stores, domestic and foreign trading companies, hotels, inns, and traditional Japanese restaurants.
Background on ATELIER MATCHA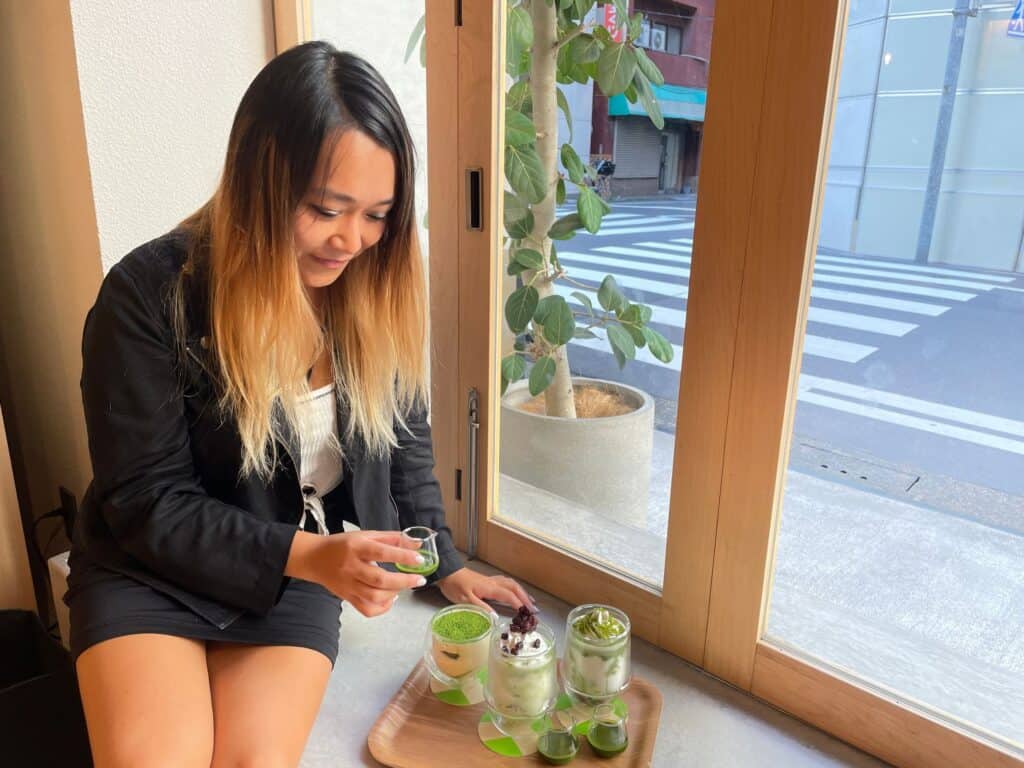 The world has witnessed a boom in MATCHA, so there wouldn't be a better time to open a matcha experience cafe where people can enjoy the original taste and culture of matcha nurtured in Japan 🇯🇵
ATELIER MATCHA was an idea born during a trip to France in late 2019. Masayoshi Koyama, director of Yamamasa Koyamaen, and Chitose Nagao held a tea ceremony showcasing their green tea at a trade fair in Paris. They were pleasantly surprised to see Parisians enjoying matcha and its culture. Convinced about matcha's potential, Nagao visited Koyama in Uji, Kyoto, to share his ideas and observations abroad, eventually creating a great business.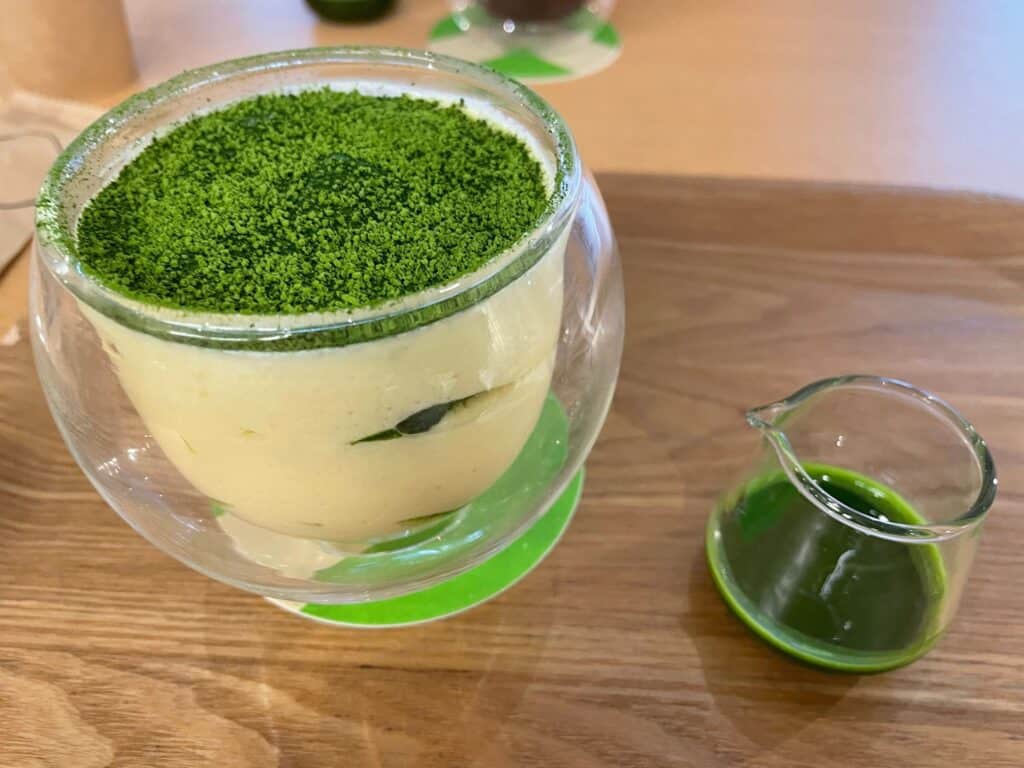 Fun fact: Did you know that straight matcha has incredible health benefits due to its high levels of catechins and theanine? It is the perfect drink for waking up in the morning or refreshing yourself during work. In Silicon Valley and New York in the USA, matcha is favoured by engineers and creatives as a 'creativity drink' that stimulates the brain.
🍴Menu
ATELIER MATCHA specialises in matcha, serving unique mixed drinks, straight matcha shots, sweets, and other seasonal products. The cafe is particular about using premium grade matcha such as Ogurayama and Tennozan; these are signature brands blended and sold by Yamamasa Koyamaen for use in tea ceremonies. How sweet is that?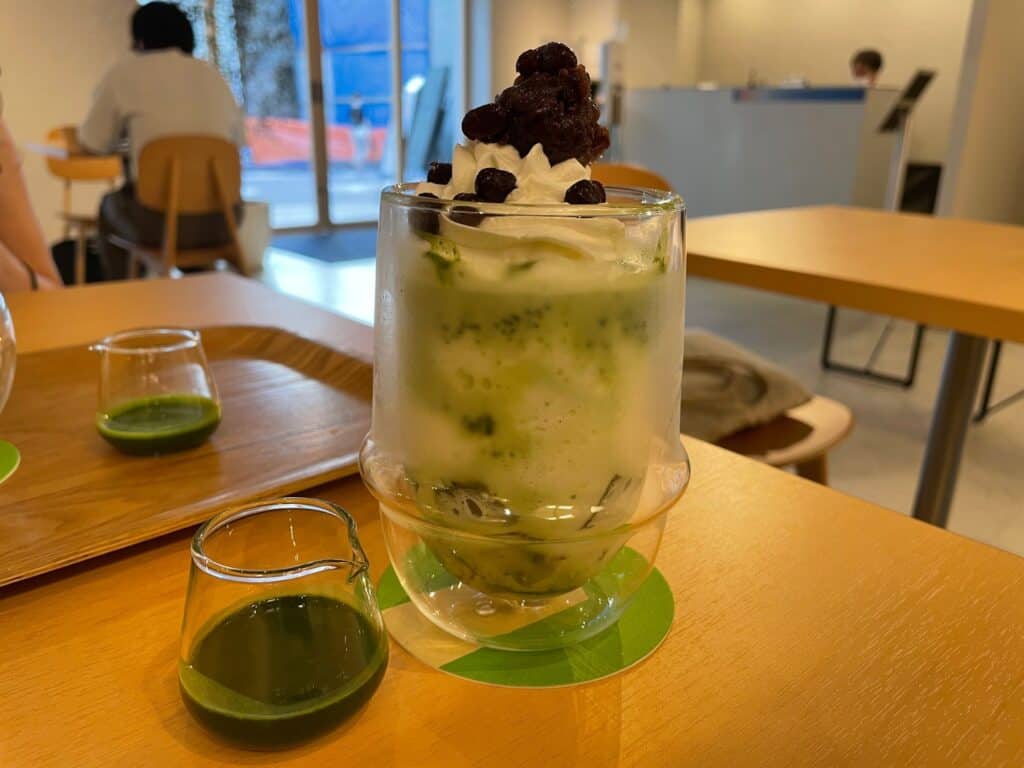 Some original drinks blended with matcha include:
(i) "MATCHA Cookie Cream Shake" Price: 748 yen (tax included)
A rich shake with exquisite matcha green tea, cream, and cocoa cookies, creating a perfect harmony of taste.
(ii) 'MATCHA Warabi Mochi Shiruko' Price: ¥ 748 (incl. tax).
A modern shiruko drink with bracken rice cake, milk, and green tea, complemented with scrumptious whipped cream and anko (red bean paste).
(iii) MATCHA Jelly Cider Price: ¥660 (incl. tax)
A perfect summer drink that combines the texture of matcha jelly with the flavour of lemon and the refreshing kick of carbonated soda.
(iv)MATCHA Granola Yoghurt Latte Price: ¥715 (incl. tax)
This drink combines the creaminess of yoghurt and crunchy green tea. A new standard drink for busy mornings.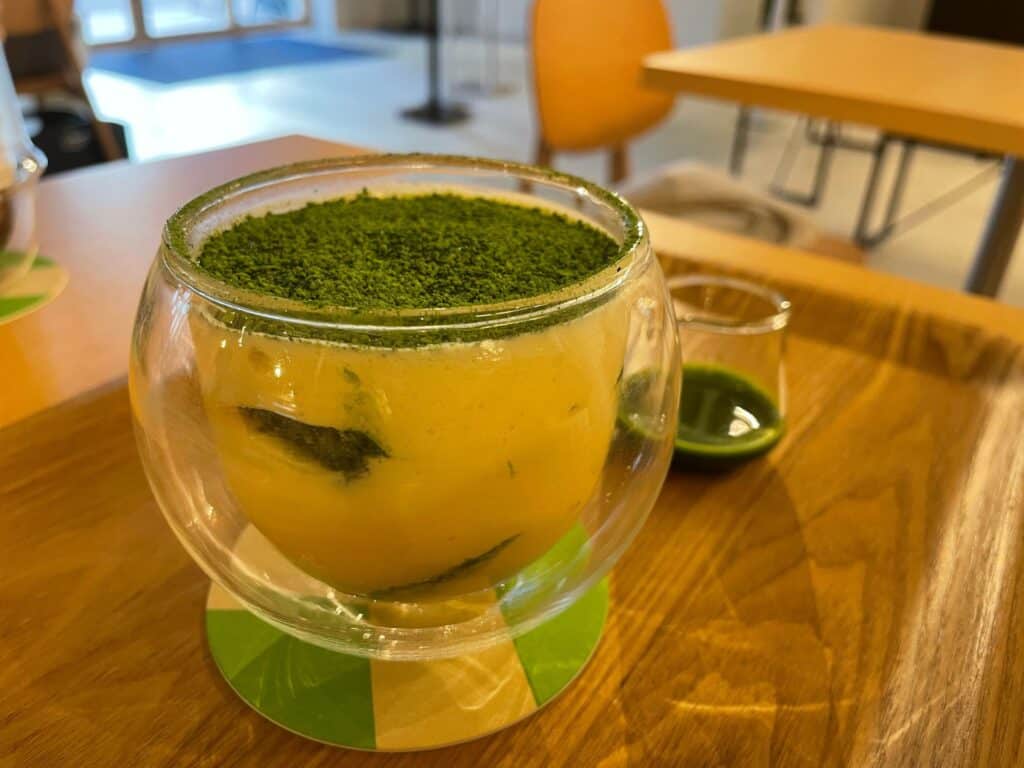 Now, if you want something richer or need an energy booster, then you must try their pure matcha drinks:
(i) 'MATCHA Shot (espresso style)' Price: ¥220 (incl. tax)
An espresso-style matcha shot with a simple yet rich taste.
(ii) 'MATCHA Water' Price: ¥275 (incl. tax)
A refreshing cup perfect for summer, where you can enjoy the pure taste of matcha green tea brewed in water.
(iii) MATCHA Green Tea Price: 330 yen (incl. tax)
Rich matcha green tea infused with water and gum syrup for a sweeter taste.
Lastly, for an even more exclusive, one-of-a-kind matcha experience, the cafe will offer, for only a limited period, rare single-origin matcha (matcha blended from only one variety) and tencha (raw leaves of matcha before being ground on a millstone).
You can enjoy your matcha drink and sweets inside the cafe or take out. You may also choose to pass by to grab some sweets and a drink for a loved one or as souvenirs; either way, make sure to come to ATELIER MATCHA to savour authentic premium Japanese green tea 💚
Outline of the shop
Name: ATELIER MATCHA
Address :1-5-8, Nihonbashi Ningyocho, Chuo-ku, Tokyo 103-0013 (30 seconds walk from Ningyocho Station / 5 minutes walk from Suitengumae Station)
Opening date : Monday 2 August 2021, 8:00-.
Opening hours : 8:00-19:00 (L.O. 18:30)
Closed: Tuesdays *Open every day in August
Telephone number: 03-3667-7277
Products sold: approx. 20 drinks and 5 sweets. Both drinks and sweets can be eaten in or taken out. (Both drinks and sweets are subject to seasonal changes.)