Bar 3, Shinjuku's bar straight out of a hipster fantasy fairytale.
Located on the 3rd floor with a beautiful view of the streets of Shinjuku, this spacious nature bar is decorated with tons of forestry green vines and fairy lights hanging from the ceiling. The calmed down lighting makes it an amazing place to relax and drink. Not to mention, it's also really instagramable – the back wall is made out of FUR and lined with diamonds! The bar was created with nature and beaches in mind, so you won't be tired of looking around and wondering where the you are.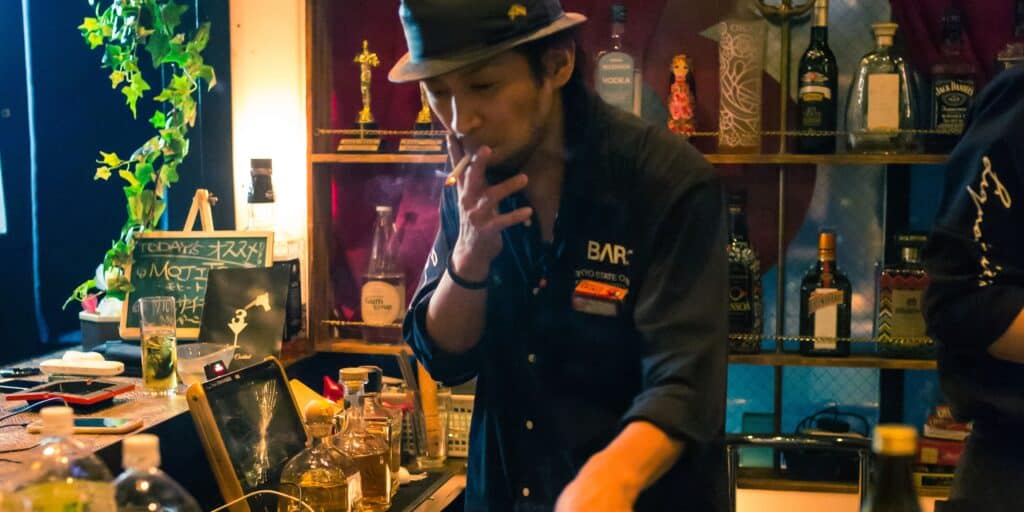 Drinks are fairly cheap, and they also have an amazing food menu. Come alone or with friends and play the darts machine or karaoke. Bar 333 is spacious and can easily handle parties or events. The bar seating area is separated from a seating area with couches and a TV, so you can definitely get comfortable here. DJs sometimes come to play a set, and this chill bar can get pretty lit! Also worth noting, the bartenders are super friendly and welcome travelers from around the world to experience the 333 bar.
Check out Bar 333 for a unique experience!