Bubbles is a small bar located in the mountains of love hotels in central Shibuya, so on your way to Bubbles you'll get to see an interesting, rawer side of the town. Don't worry, it's completely safe—it is Japan, after all.
The atmosphere in Bubbles couldn't be more different than that of its neighbours: it's warm, cozy and homey, with ambient lighting. Bubbles is rather small, with a bar counter that seats maybe only four or five people, and another thin table that maybe only eight people can stand at.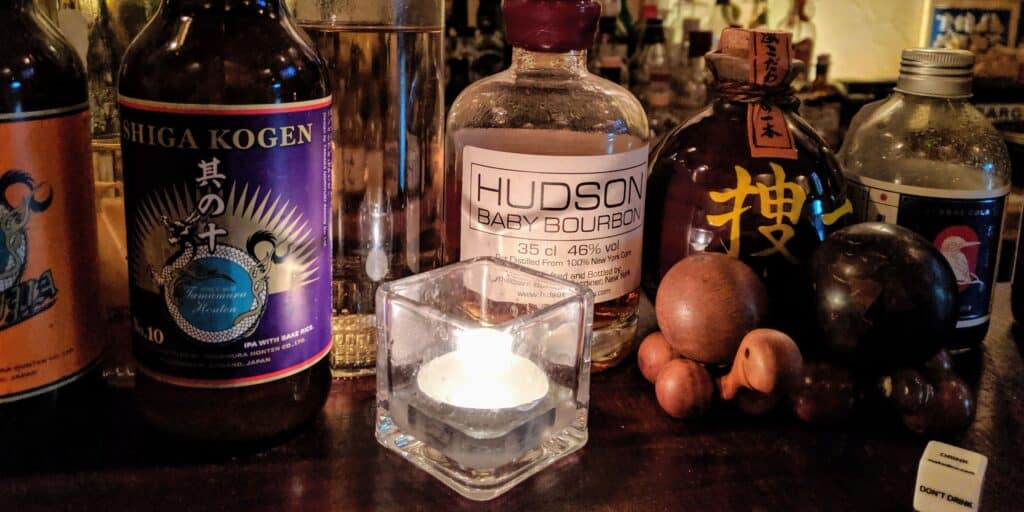 English-only speakers will delight in the bartender's English proficiency and English menu. Drinks here are expertly-crafted with time, concentration and respect for the art of mixology, resulting in drinks of a very high quality. Definitely try their Mojito. They've also got seasonal drinks so come back every now and then to try something new.
Bubbles is a nice place to visit with a smaller group of people, although they are happy to accommodate a larger group, too. Having said that, groups of 3-5 are ideal, in our opinion.