Canned food bar
If the world ends, Kinkonkan is where you want to be. It being a bar, obviously there's alcohol readily available. But, what makes it the perfect place to hide out in the case of a zombie outbreak or some other catastrophe, is that Kinkonkan is a canned food bar.
The place is small but cozy, and as soon as you enter you will be taken aback by how much canned food they have. They're all lined up in stacks on the shelves, and the food choices range from spam to sausages to sardines to corns and so much more. If you don't know what you'd like to get, the staff is more than happy to give a recommendation. The prices of the cans will vary, but they're all between 300 and 900 yen.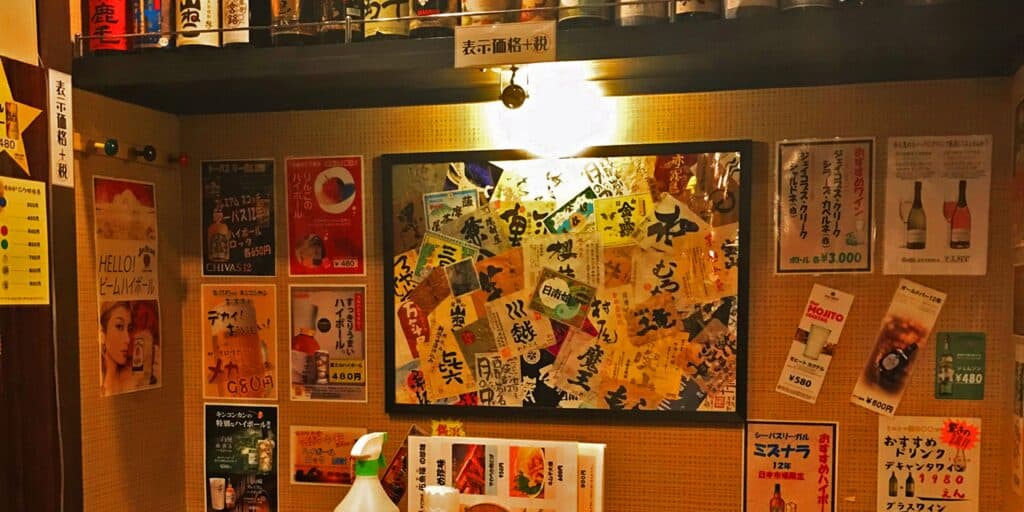 You might think canned food is tacky, but it certainly doesn't look that way. Whatever you order, the staff will give it some pizzazz and make it look very presentable and professional.
The perfect time to visit Kinkonkan is definitely during their Happy Hour, during which you could have beers, highballs or sours for just 290 yen.
The decor is uniquely Japanese. They even have Japanese vending machine drink displays, and we've no idea how Kinkonkan got its hands (cans?) on them. This is a special, curious little place in Yokohama, and we highly recommend it for an unconventional drink or two.