Gorgeous and unique interior with delicious cocktails
Jam Lounge is located on the third floor of a skinny building in Takdanobaba. Stepping inside Jam Lounge, you are immediately blown away by the stunning decorations hanging on the walls. From a massive deer head, a cage full of lights to the wooden table top supported by concrete bricks, you can be sure to be amazed by this place.
You might not notice the spacious terrace but if you happen to visit the bar on a nice day, we would definitely recommend for you to go check it out! Not the typical terrace you might be thinking of, the terrace at Jam Lounge is industrial, with buildings surrounding all around. The noise of air conditioning surrounds you. They occasionally host DJ events at this spot along with BBQ and all you can drink!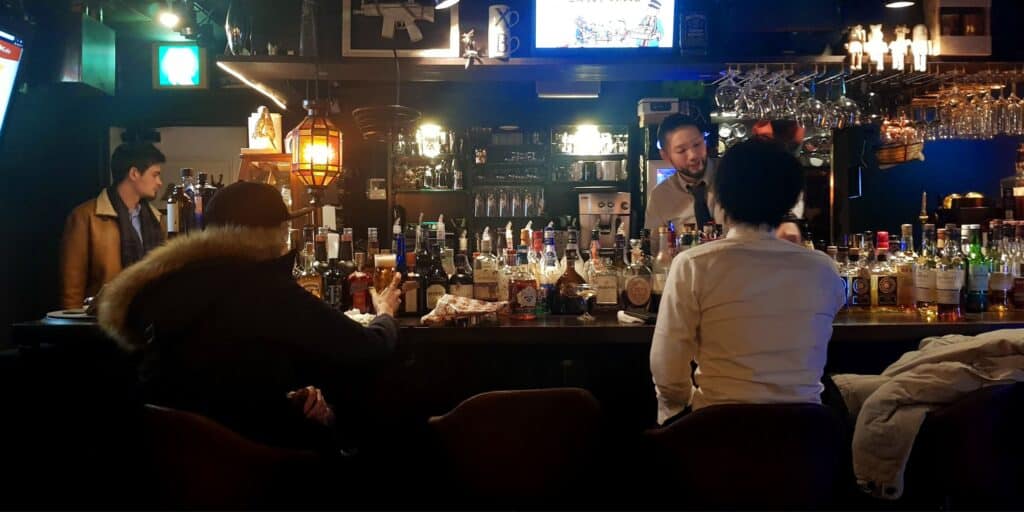 The bar here at Jam Lounge is filled with countless choices of alcohol. They serve a range of absolutely delicious selection of dishes from tapas to main to desert. Along with a few original cocktails at this spot, served in all kinds of interesting cups and glasses, you can certainly stay here for a couple of hours.