Follow the sound of old school hip-hop music and you'll end up in front of Jeremiah Bar where the door is a giant book cover that reads "Jerry Thomas' Bartenders Guide: How to Mix All Kinds of Plain and Fancy Drinks." This speakeasy bar may be one of the coolest and chillest bar to go to in Shinjuku.
The bar is decorated with the infamous American bartender Jeremiah Thomas who popularized cocktails in America. The lighting is dim and the place is pretty spacious.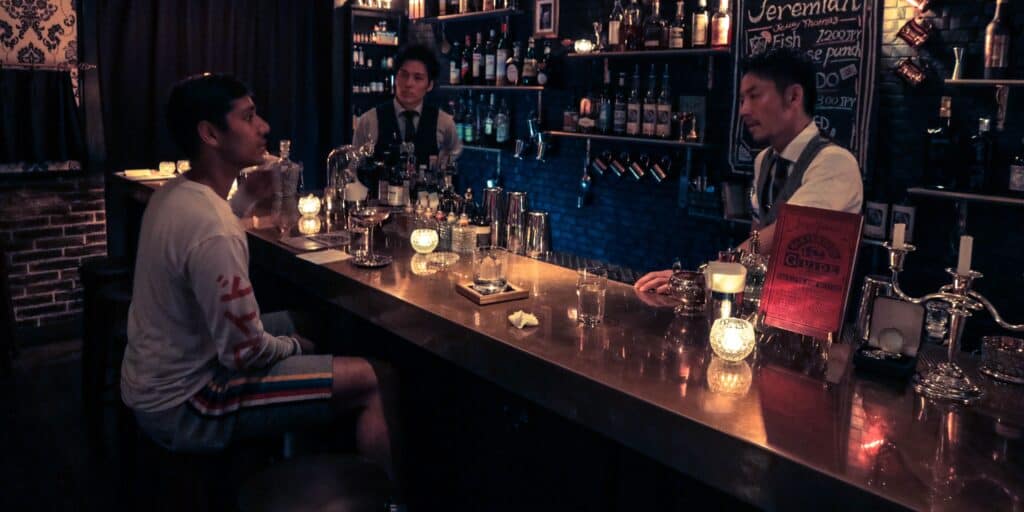 All the drinks are cocktails priced between 1200 to 1500 yen, but it is definitely worth it! Because the bartenders are extremely experienced, every drink made tastes great and it's always entertaining to watch them make your drinks. The bartenders are friendly and can speak English as well, so you can go with friends or by yourself.
I have tried most of their cocktails and all of them have been outstanding. It is about a 10 minute walk from the busy part of Shinjuku City, so if you have time, this place is a must!