Enter Reality. A Shibuya dining and drinking experience.
Walking into Reality will make you feel as though you're walking into someone's living room. Instead of cold plastic chairs, you find comfy, plush sofas and armchairs. Lighting is warm instead of industrial. The large bookshelf in the corner and the little action figures lined up along the piping above your head create a homey atmosphere.
To go along with its large, extensive cocktail menu, Reality serves Italian cuisine (Try the risotto, it's delicious) which you can enjoy while watching whatever's playing on their large projector screen.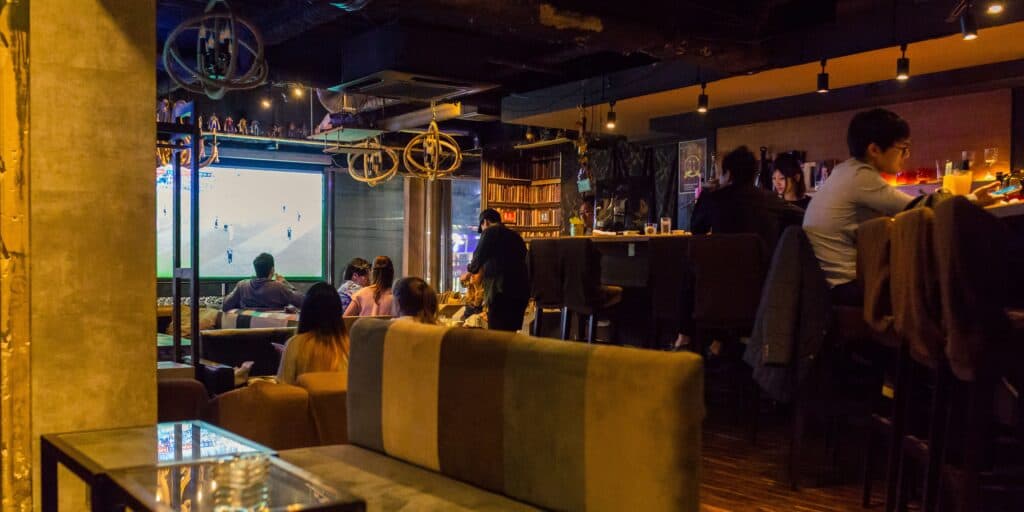 Some tables will have armchairs instead of sofas, and those tables will only seat up to four. Other tables have sofas so you can bring a larger group of friends, if you don't mind the squeeze. Or, if you'd like, there's also a a bar counter.
If you're not too interested in watching whatever's playing on the screen, or if the bright lights of the projector screen are bothering your eyes, there are also tables further away from it, tucked cosily in the corner by the entrance where it's not as loud, not as bright, but just right.
Come to Reality not for a crazy night out drinking but for a classy, slow dinner/supper and a cocktail.