Situated at the heart of Japan's culinary paradise and a short 10-minute ride on the complimentary shuttle from JR Osaka Train Station is RIHGA Royal Hotel, offering you an elegant and pleasant stay so you can make the most out of your holiday or workcation.
The hotel provides exquisite service steeped in over 80 years of tradition, welcoming domestic and foreign tourists. It has become a guest's favourite throughout its history. You will be happy to know that it is located in a convenient hub for enjoying Umeda, Namba, Universal Studios Japan, and other Osaka attractions, as well as sightseeing in nearby cities such as Kyoto.
Staying in Rihga Royal Hotel (Osaka)
Check-in time at the hotel commences from 3 pm, while check-out is requested at 11 am.
Complimentary breakfast, with diverse menu options for all tastes, afternoon tea, and evening dining, is available at their exclusive Lounge. A personal concierge is at your service throughout your stay.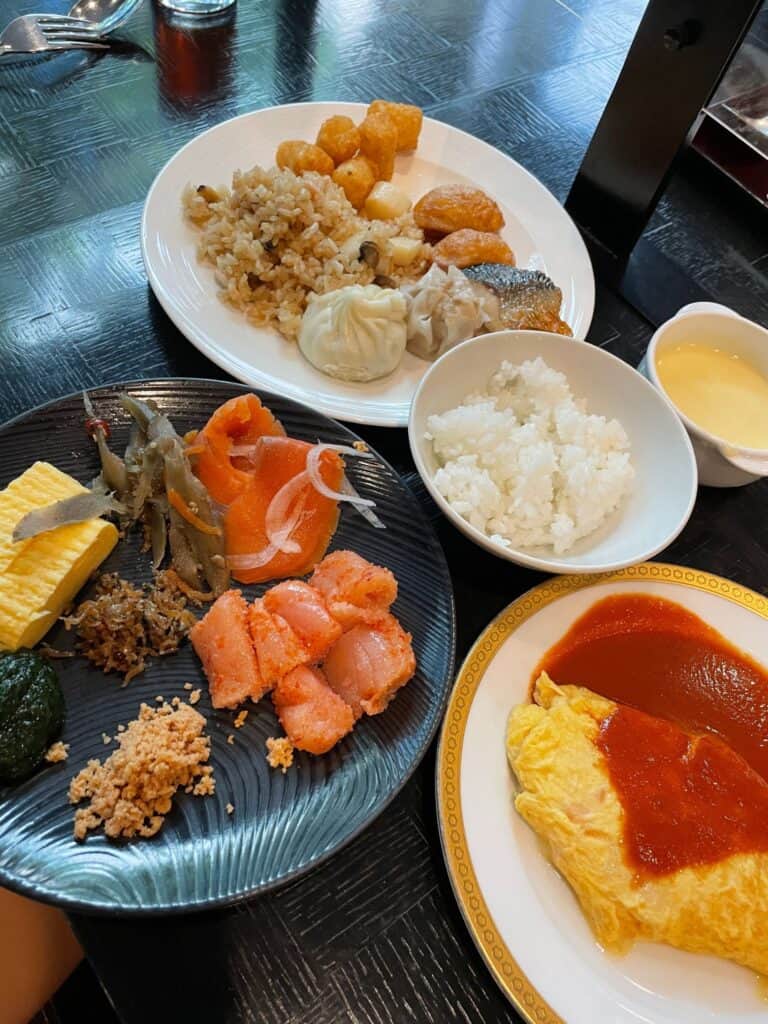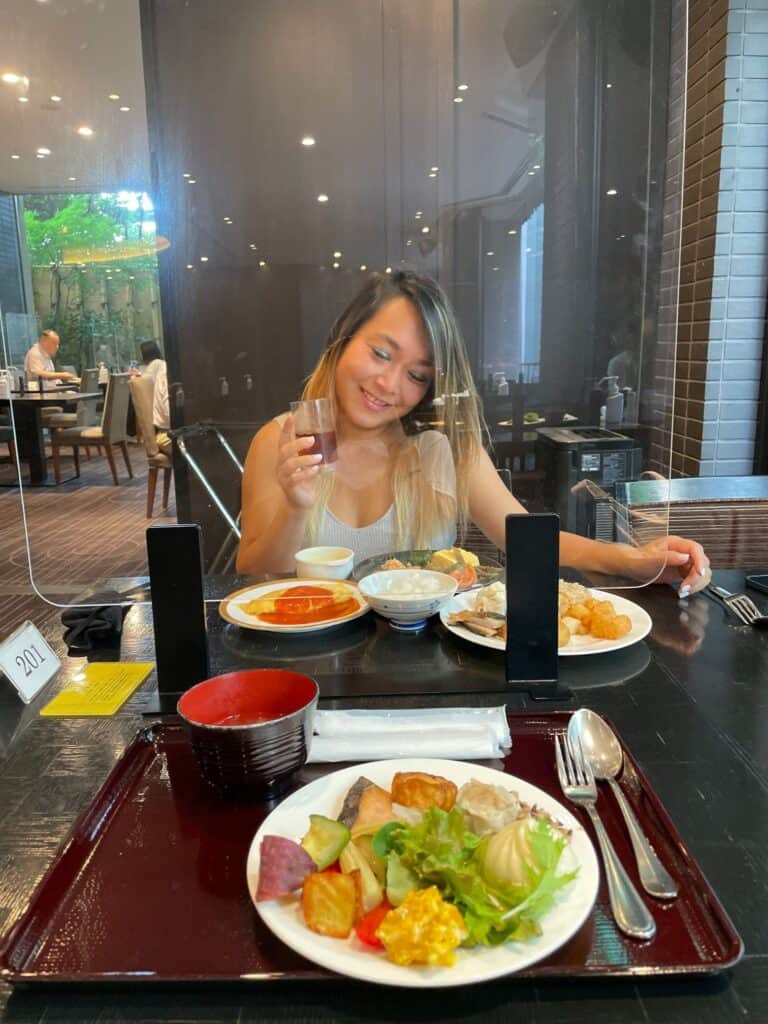 Take some time off to explore the hotel's substantial facilities and amenities, such as its complimentary indoor pools and sauna, for an ultimate relaxing experience. You may also let off some steam with a massage or explore the connected mall and sing karaoke after doing some retail therapy.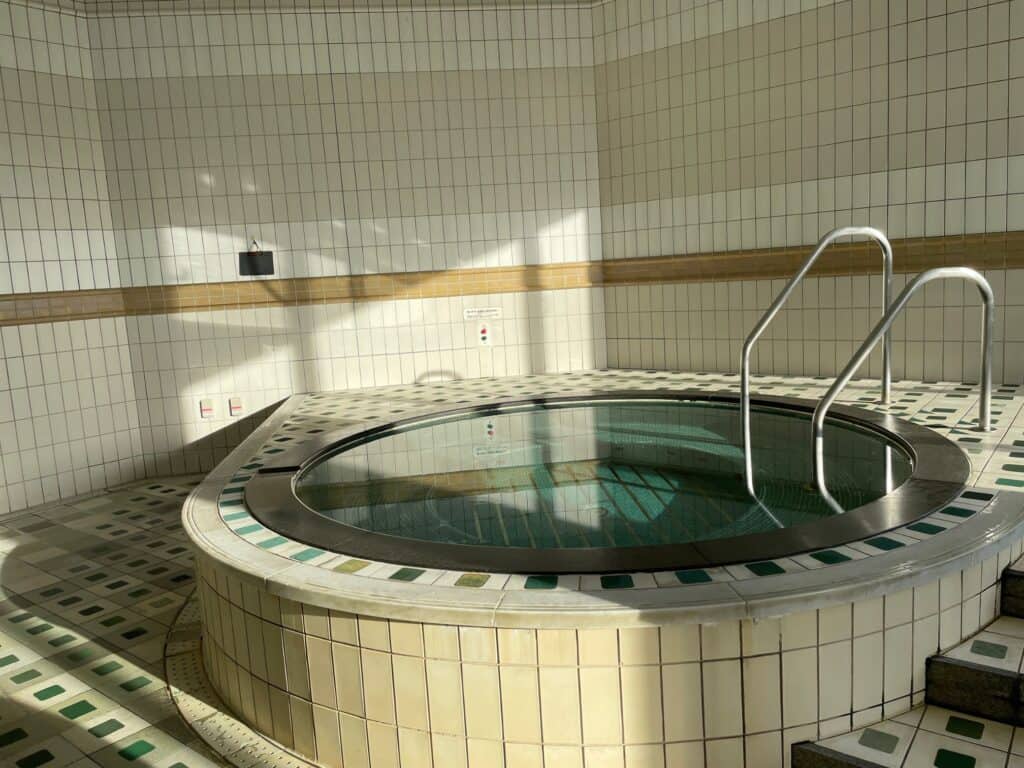 Accommodation in Rihga Royal Hotel (Osaka)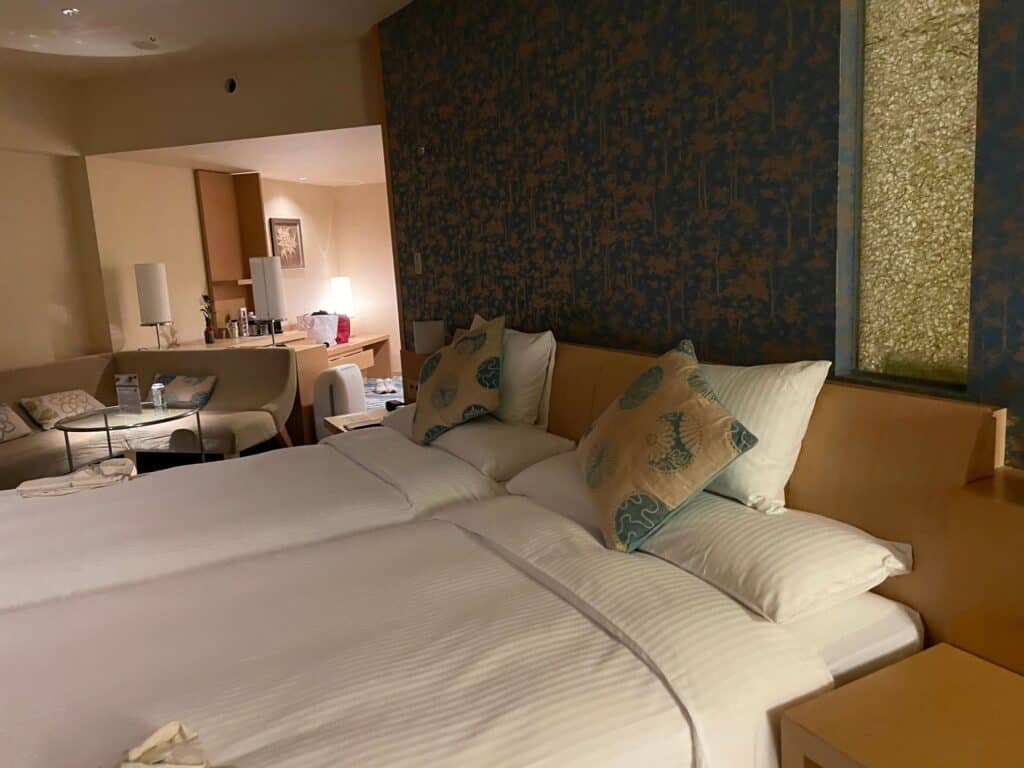 Starting with the premium-quality service of our Executive Floors, Rihga Royal Hotel boasts various guest rooms to suit your needs. For your convenience, the hotel provides classic furnished, contemporary-style rooms in different themes, all equipped with air conditioning, satellite TV, hair dryer, desk and chair, a fridge, mini-bar, and an electric kettle with fragrant green tea bags, amongst other amenities. A power adapter and a flat-screen satellite TV with VOD channels are available in each room. Everything is meticulously prepared in advance for you to have a relaxing and comfortable stay at the hotel.
Facilities at Rihga Royal Hotel (Osaka)
There are substantial facilities for you to enjoy. That includes 20 different dining options known as "Royal Dining" (which very much suits the name), a 25m indoor pool and sauna, an athletic gym with the latest equipment, a take-out shop to buy some last-minute souvenirs, aesthetic beauty salons with multiple treatments on offer, and business centres for meetings and events. You will also find a gourmet boutique filled with delicious baked goods, ATM facilities, a convenience store, transportation services, and more.
Dining Rihga Royal Hotel (Osaka)
RIHGA Royal Hotel Osaka matches the city's world-famous food reputation. You are truly spoiled for choice in its 20 exceptional dining options; from traditional Japanese cuisine serving you the best sushi, Kobe beef, tempura, udon, and more to luxurious restaurants offering French culinary delights and wines carefully selected by the sommelier.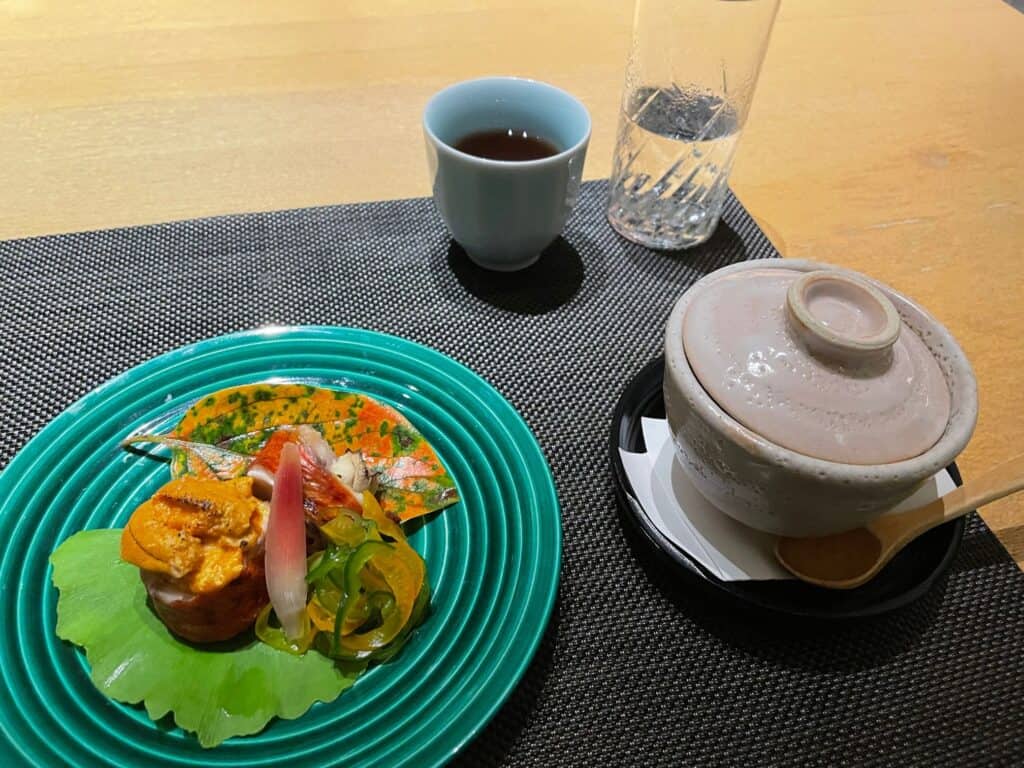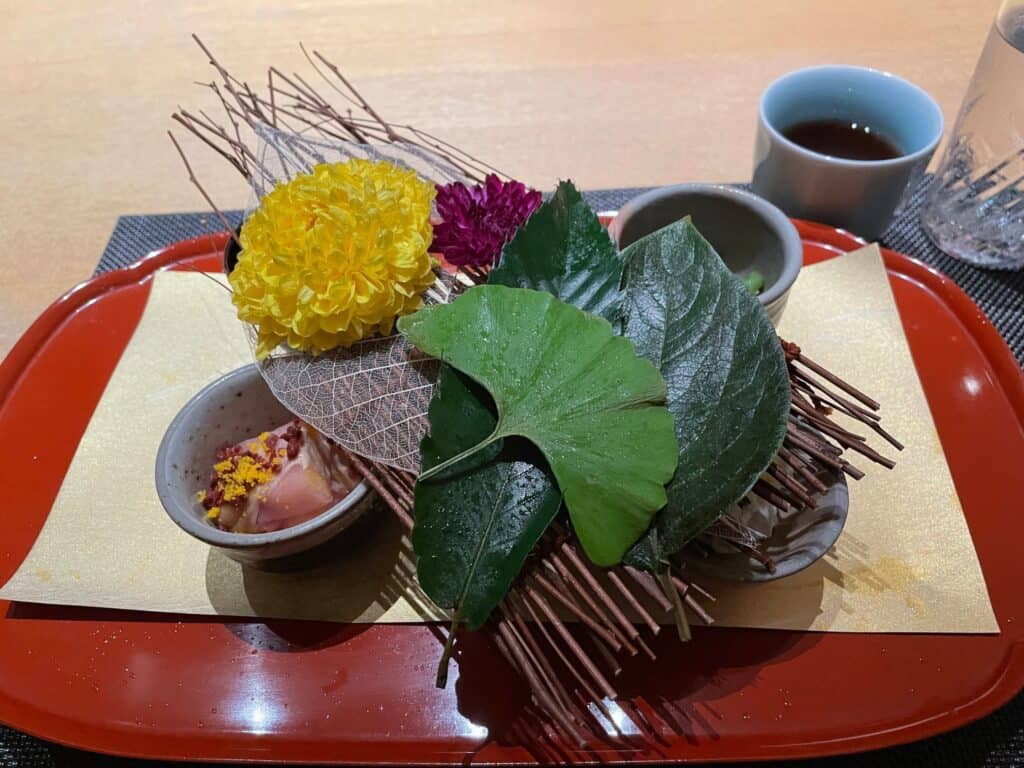 Simply put, you can savour all the flavours and mouth-watering dishes from Japan's food capital right here at the hotel.
An all-day dining facility is also available for you to enjoy the buffet, a la carte, or café menu selections, so don't worry about missing out on your meals and drinks, no matter when you check in to the hotel. With a stunning garden and pond view, the Dining area exhibits lush green scenery throughout the day, eventually lighting up at night as the sun goes down. You will be enchanted by the food and the views, without a doubt.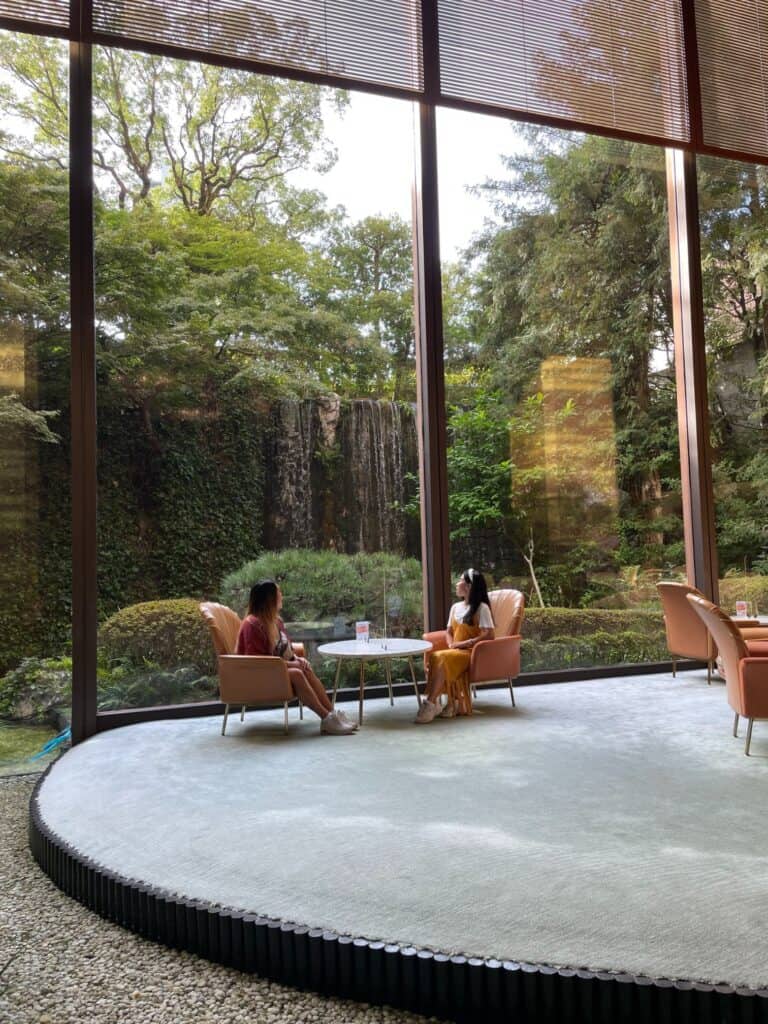 During our stay at Rihga Royal Hotel, we chose to dine at one of the Japanese restaurants, Nakanoshima. With a modern ambience, roof-top sky, and city views, you are treated to traditional foods that will satisfy all your five senses.
Multiple bars and cafes are also on site.
Accessibility and nearby attractions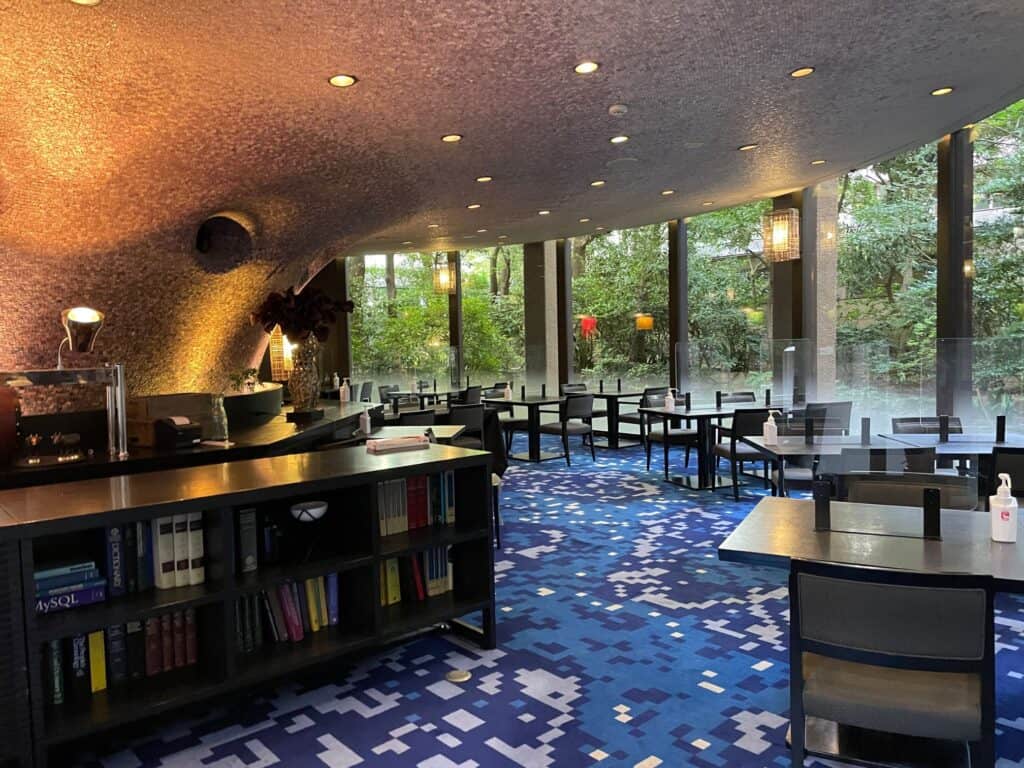 The hotel features direct access to Osaka International Convention Centre and Keihan Nakanoshima Train Station, which offers direct train access to Kyoto in 1-hour. Universal Studios Japan is a 25-minute train ride away, while Namba and Shinsaibashi areas are within a 10-minute taxi ride away. Kansai International Airport is a 90-minute limousine bus ride from Herbis Osaka Bus Stop. The Herbis Bus Stop is a 5-minute walk away from the hotel's free shuttle bus stop.
Needless to say, this hotel's location is perfect not only for business and events but also for sightseeing adventures.
Address: 5-3-68 Nakanoshima, Kita-ku, Osaka 530-0005 Japan
Phone: +81 (0)6-6448-1121