Café Croix is the epitome of the word "café": Hanging lights, dark wooden floors and tables. Unlike some on-the-go kind of cafés, Café Croix is a kind of place where you can slow down, relax and enjoy lunch with a coffee (or two).
Their lunch menu features a delicious selection of dishes, all of which are around ¥1000. They also have a surprisingly wide range of drink options for all you booze lovers. Have something else in mind that you don't see on the menu? Just ask the bartender, and they'll whip it up for you!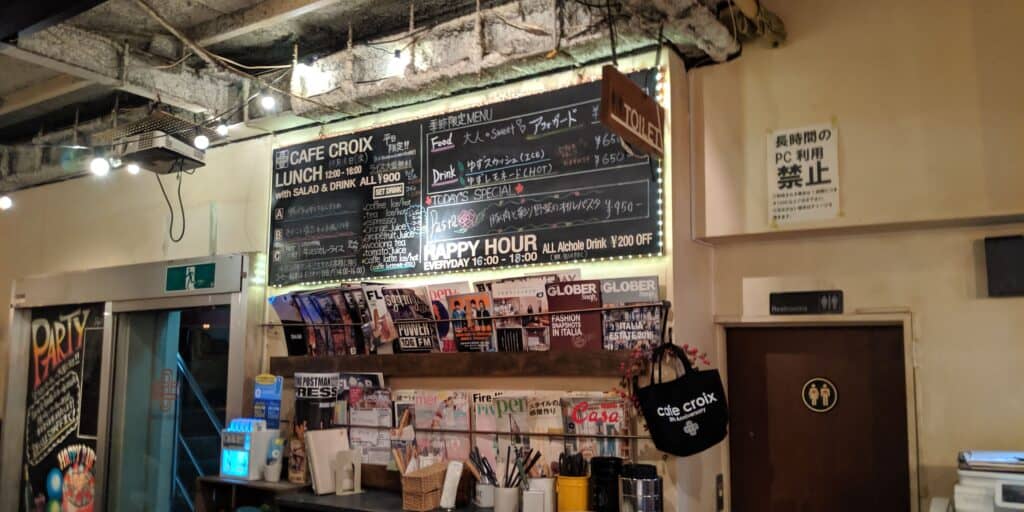 The café seats around 30 people, and children are welcome as well. Free WiFi is also available upon request and they have power outlets too if your appliances are in need of charging.
If you are looking for a place to sit back and relax, work on your computer or have a drink with a friend, then this is a great place for you!