Located near Hotel Gajoen Tokyo and the Meguro River, Sibafu is a hidden restaurant that has been gaining popularity. The shop has a calm interior. The open interior of the store is filled with handmade arts and crafts created by the staff, along with second-hand furniture.
Since it offers international cuisine, it is great for anyone that wants to try a wide range of dishes. From ethnic dishes such as Vietnamese-style vermicelli and Thai-style salad to tapas such as liver paste and confit, there is something for everyone.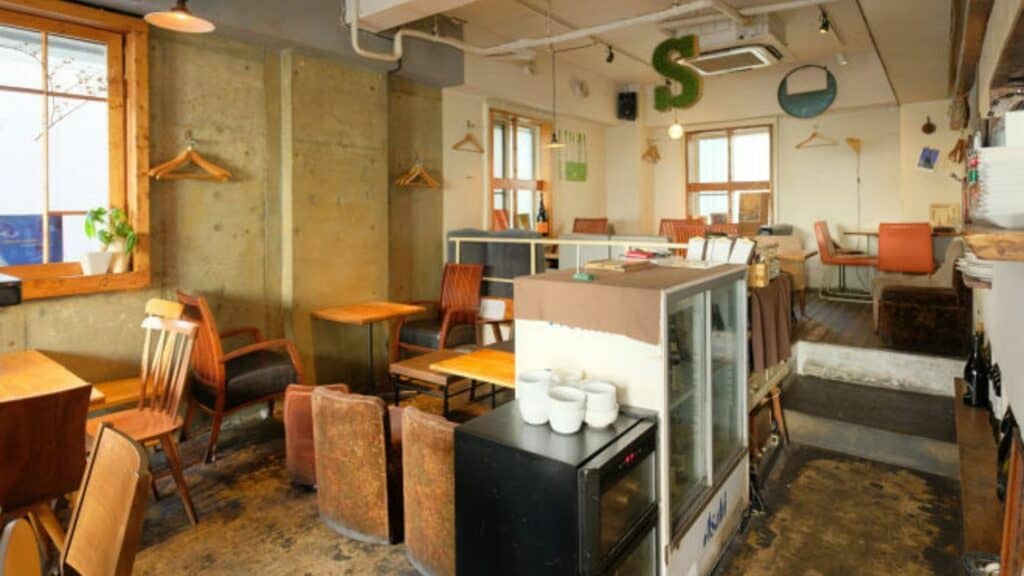 All their dishes are all handmade, including sauces and dressings. The seasonal fruit and prosciutto ham salad are popular. It is a salad of green leaves sprinkled with blueberries, mangoes and strawberries, use a refreshing dressing with grain mustard. Depending on the season, the fruits change to pears and figs.