Hamburgers and cocktails
On the outside, Stoves looks like a grill and bar diner you'd find on an American highway, the kind you'd make a pit stop at when you're on a long road trip. A nice little porch, a neon sign, hamburgers advertisements.
Inside, Stoves looks like a regular pub, with its warm lighting and wooden tables and chairs, but it's just quirky enough to make it different from all the other pubs: their menus are designed to look like newspapers, they've got stringed-popcorn lighting covers, and their crisps are served with blue cheese mayonnaise sauce.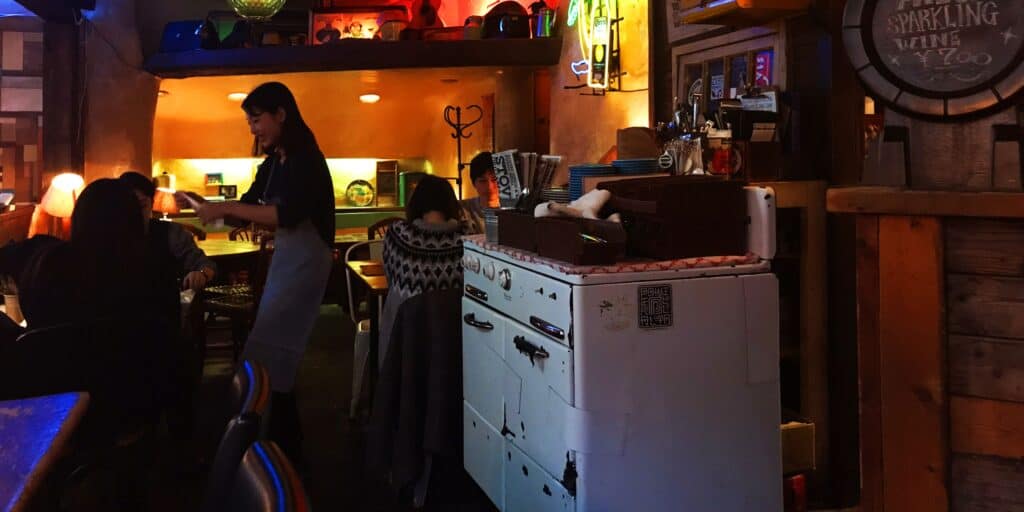 Stoves serves plenty of dishes that range from snacks like french fries and buffalo chicken wings to to hearty lunch and dinner dishes like hamburgers, grilled chicken and steaks. Be warned: the food here is absolutely delicious, but that means it's also on the pricier side.
You can sit at the bar counter or, if you're in a slightly larger group, you can grab a table instead.
Stoves is more friendly and laid back than classy and elegant, so if you're looking for a romantic night out with a partner, you might wanna pass on this place. But if you're looking for a fun night out with good food with some friends, then you definitely need to check out Stoves.