Switch looks more like a hipster café than a bar, with a pinewood bar counter, pinewood tables, pinewood chairs. It looks like a page from an IKEA catalogue. But, then, you also have a buffalo skull hanging on the wall, and little tiny chameleon figurines on the bar counter.
Switch is a warm, welcoming place, and the drinks are expertly crafted as well. You can taste the mixology expertise in your drink. I felt like I'd drunk the real McCoy of Moscow Mules when I had a Moscow Mule here.
There's also a small food menu with pasta and pizza. Though, I recommend the nasi goreng, a Southeast Asian dish. As a Singaporean, I can say that that nasi goreng tasted pretty authentic.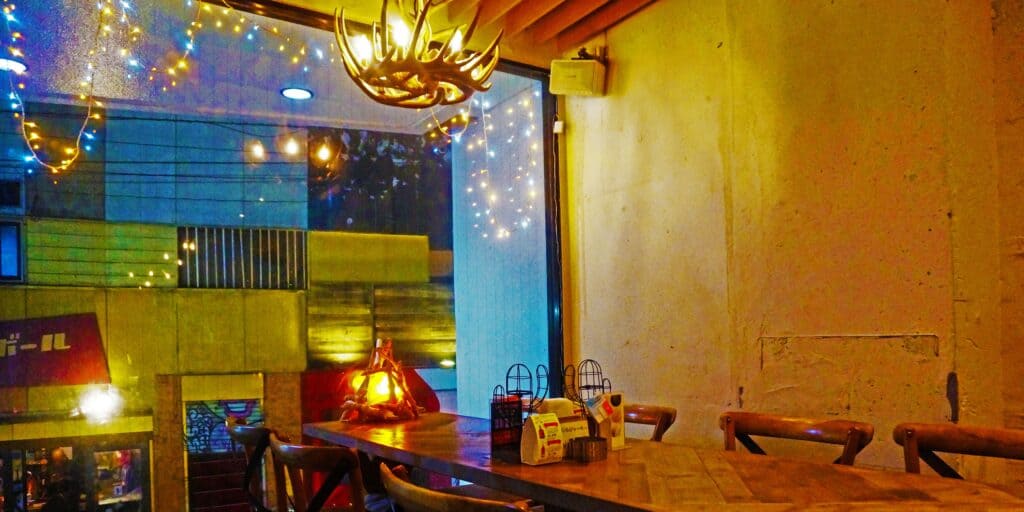 Although both the food and drinks at Switch are masterpieces, I don't think it's a bar you'd like to spend too long in. The seats, both at the tables and at the bar, can start to become a little uncomfortable after a while, so if you're looking for a place to spend the entire night in, Switch isn't your best choice. We recommend grabbing a drink or two with a meal and then checking out some other bars in the area. But do definitely check out Switch for at least a while; your tastebuds will thank you for it.