Tam Tam Shot Bar is a small local Japanese bar.
In the bar district of Nakano located 3 minutes away from the north exit of Nakano station, you'll find a bright red door—Welcome to Tam Tam Shot Bar.
Tam Tam is a small Japanese bar that is frequented by the locals, so you won't find boatloads of tourists here. The staff speak only Japanese but they'll be happy to help you pick a drink and they'll do their best to hold conversations with you. If you're learning the language, this is a good place to practice your skills, too.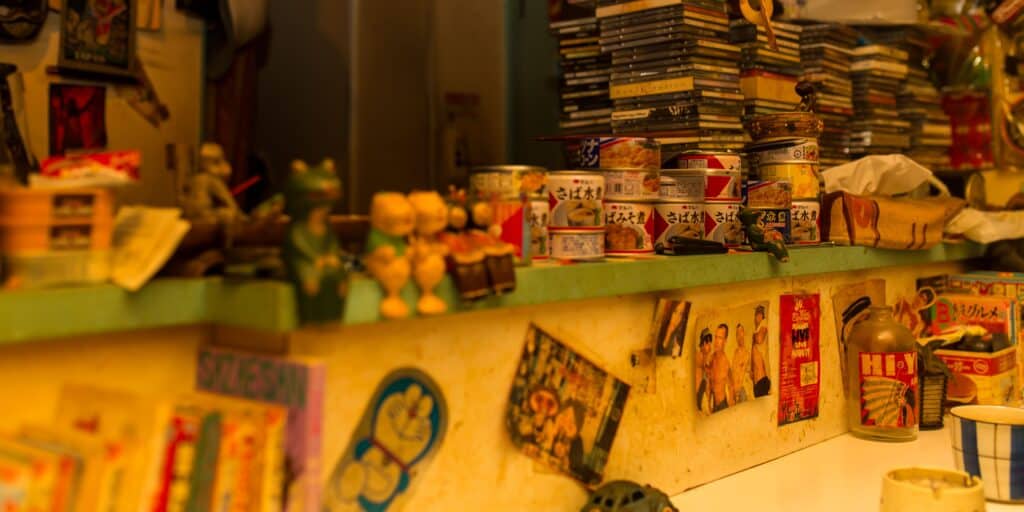 With balloons hanging from the ceiling and vintage posters on the wall, Tam Tam has a fun and cosy atmosphere. To make you feel more at home, play music that you like! Simply rifle through the bar's CD collection (which is full of classics) and make a song request. There isn't a song request fee, so don't hesitate in making a request.
With a cover charge of 300 yen, shots and cocktails that cost 600 – 900 yen and mixers that cost 500 yen, Tam Tam is a bit costlier than some places. However, don't let that deter you from visiting! At Tam Tam, you'll get to drink with the locals and experience a different, quieter side of Tokyo that's unlike tourist-flooded places such as Shibuya or Roppongi.