Centrally located in Roppongi, the Wall Street Cafe and Bar caters to the New Yorker within you.
You almost certainly will not have a hard time finding this bar. If the bar's name in bright, red letters above the entrance doesn't catch your attention, the big raging bull above it is sure to.
As its name implies, Wall Street Café & Bar brings to you a small taste of New York City. Although, I think Wall Street Café & Bar doesn't restrict itself to the East Coast; you see a lot of America in general. You see the wild, wild west of America in its interior that is vaguely similar to the western saloons of old and in the cowboy plushie at the end of the bar. You see the south of America in their delicious, savory Texas Burger. You see the east of America in their New York hot dog. To top it all off, the staff and bartenders speak English.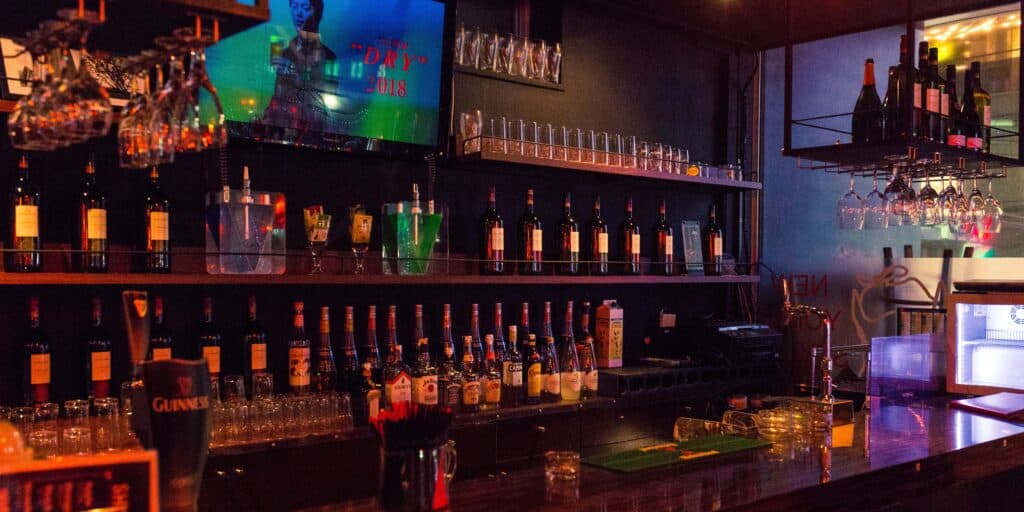 There are two floors in Wall Street Café & Bar for you to relax and have a good time in (I like the second floor and its large window that let you look out into the streets of Roppongi). The place is spacious enough to bring a large group with you for a loud, boisterous night out. It's also cosy and comfortable enough to have a casual, carefree date.
Drinks here are a little pricey, but if you start the night early, you can cash in on their happy hour options.
If you're an American and you miss the taste of home, come on down here. Wall Street Café & Bar may not be 100% American, but it's pretty close, and you might feel just that little bit less homesick.