When traveling to Japan it's always necessary to know how you are going to get around. It's most common to use a JR pass, bullet trains, and the subway system when traveling in Japan. These common ways of travel are most often used when traveling through big cities such as Tokyo and or metropolitan areas. However, it isn't always the best option. Renting a car in Japan will be your best option if you are visiting more rural places where you will be traveling farther than 10-15 minutes' walking distance. Using a car will make traveling with luggage and groups easier during most of the process!
There are a lot of steps to be able to rent a car in Japan, so be sure to start with our article and continue to read into the topic thoroughly before traveling! Renting a car in Japan is a similar process in most countries, but the hardest part is getting familiar with the system while being in a foreign area. 

One of the best ways to explore Tokyo is to visit the local areas and immerse yourself in the local culture. If you want to explore local areas, we have created scavenger hunt adventures personalised to your interests, filled with fun facts, clues and puzzles. If you're curious, you can check out the games here!

Check out the Flip Japan Games here!

Find out more about Japan travel here: Shopping in Japan, the best souvenirs to buy in Japan, nature in Japan, camping in Japan, overnight & day trips from Tokyo, Top museums to visit in Tokyo, Local neighbourhoods in Tokyo and beaches near Tokyo.
Renting a car in Japan
Age and License Requirements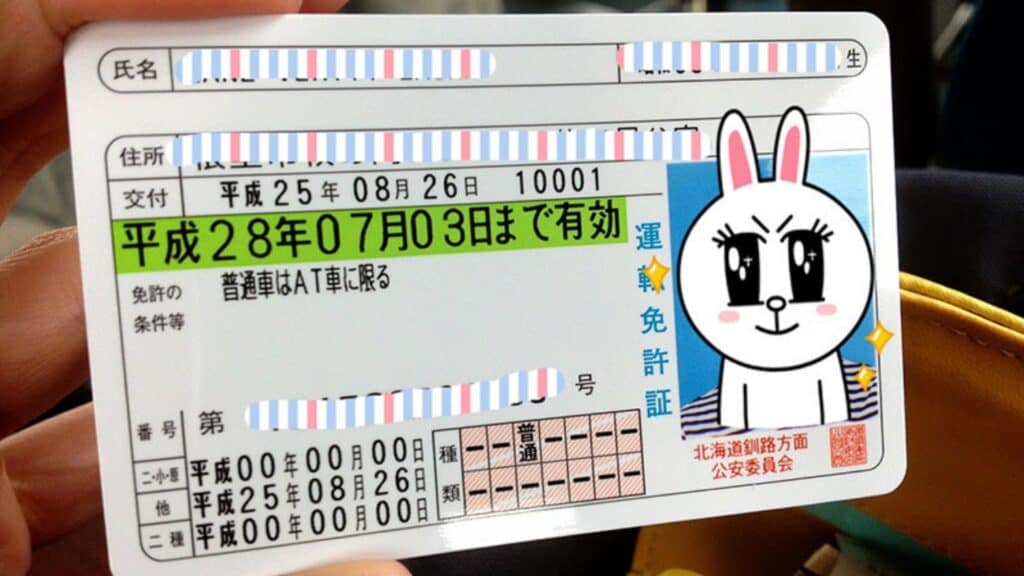 To drive in Japan you have to be 18 years old and you will need a Japanese Drivers license or an international driver's license/permit.
An international driver's license is a diverse license that is recognized in 174 countries depending on what countries you apply from. International Drivers Permits cannot be obtained in Japan and should be applied for in your home country. The process is simple and can usually be prepared in 5-7 business days. Be sure to check your countries requirements for an international driver's license and apply at least a month early before traveling to Japan to rent a car.
If your country's international driver's permit is not recognized in Japan you will need to obtain a Japanese driver's license.
If you are from Belgium, Estonia, France, Germany, Monaco, Switzerland, or Taiwan, you will need to obtain a permit from the Japanese Automobile Federation which is eligible for one year. Be sure to look into the requirements if you are from these respective countries.
Rental Companies and Rates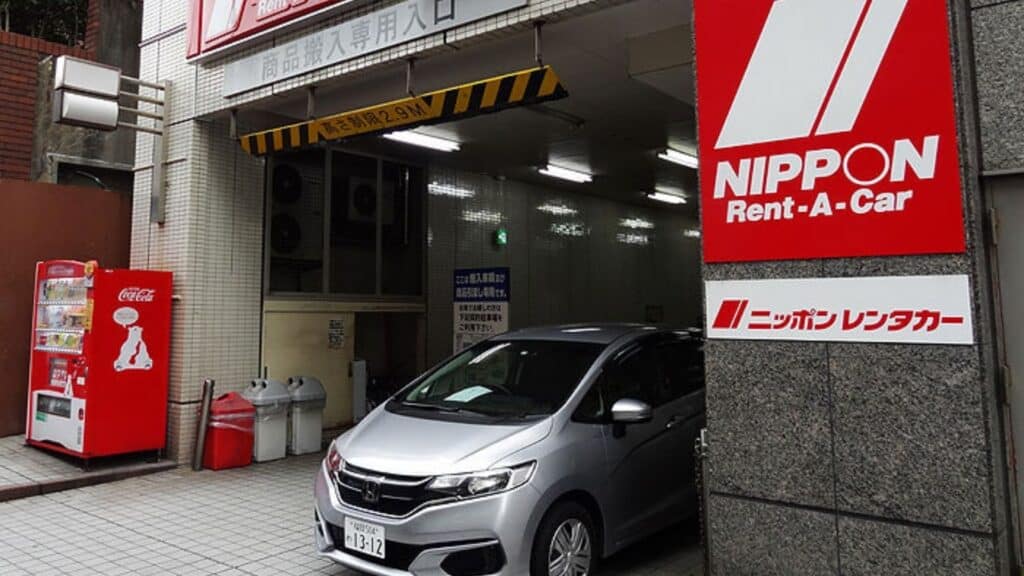 There are several top-rated car rental companies in Japan. The most prevalent across the country being Nissan Rent-A-Car, Times Car Rental, Nippon Rent-A-Car, Toyota Rent-A-Car, Niconico Rent-A-Car, Hertz, and Sky Rent-A-Car. Be sure to check for rental car companies in the specific location you will be staying in. Depending on the area there will be more prominent rental car companies that are notable and most often used in the areas. Oftentimes you will drop off and pick up your rental car in the same location, but if you need to drop the car off at a different location make sure to ask the company about their drop-off policies and fees.
Your next step will be understanding rates. In Japan, the rates can vary depending on the seasons, holidays, and the type of car you will be renting. The average rates can be anywhere from 5000 yen to 20000 yen per day, but this number usually depends on the size and type of car you rent. There are all types of cars available, from compact vehicles to vans, so the number of people you are traveling with and your personal needs will play a big role in the price point.
If you want to look ahead or book ahead, you can also always check popular travel websites and see if you can book a car or snag a deal before you travel all the way to Japan.
GPS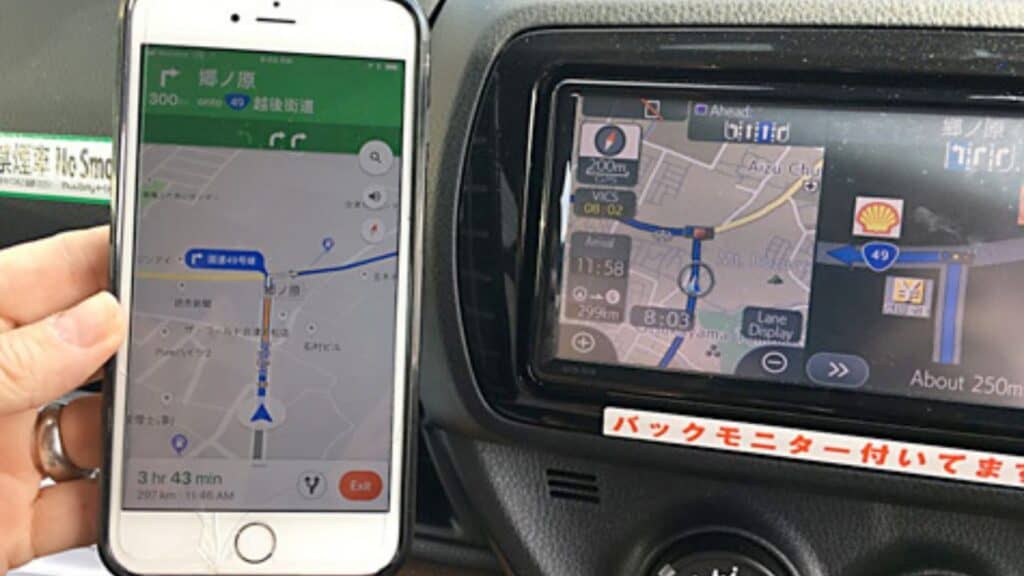 Most rental cars will come with a built-in screen that works for navigation use. The GPS will be able to show you the roads and get you safely from one location to another. Make sure that when renting a car you understand your language needs. Some rental companies may not have cars that can change the language to English or your native language. Some companies have a wider ability and range available for foreign visitors. If you are fluent in Japanese or even understand directions in Japanese then you may not need to worry about this feature as much. However, it is best to be prepared and understand all of your needs before deciding which companies to rent from.
Gas Stations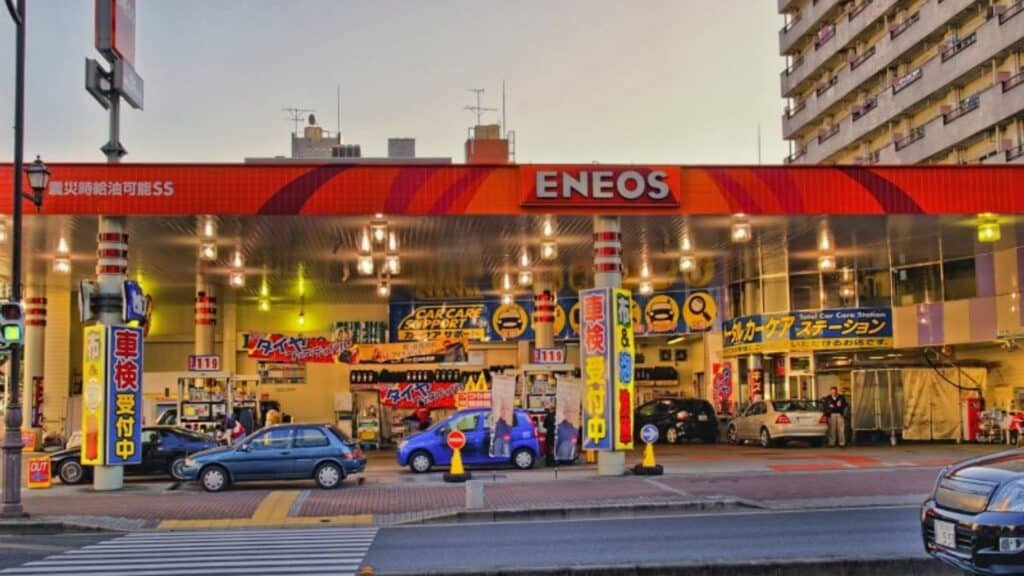 Gas stations are going to be essential when you rent a car in Japan. While most cars come filled with gas, you will still need to fill up the tank before you return the car and possibly several times during your trip depending on how heavily you use the car.
In Japan, there are two types of Gas Stations: self-service and full-service. To rent a car you need to be prepared for both situations.
In a full-service gas station, you will need to know a small amount of Japanese. You will need to be able to ask the attendant to pull you into a stall. You should park, roll down your window, and then turn off your car. From there you will need to say, how much gas you would like to put in the car, what type of gas, and how you will pay. If this seems like a lot of Japanese to learn, you can translate the words before you go to the gas station and have a prepared response or statement.
In a self-service gas station, the menus are only translated into Japanese, so if needed you should be able to go inside and ask an attendant to help you with filling your tank. Once again you should know the type of gas you need, how much you need, and how you pay. You should also remember that depending on if you are paying cash or card you may need to pay in different locations. A change machine will either be inside the gas station building or a separate machine outside.
It is often required to return the cars with a full tank of gas, so be sure to keep your receipts as the companies may ask for them for proof. It is also a good idea to check and see if your company offers refilling services where you can pay a small fee for them to refill the tank instead of having to get gas yourself.
—
These are just the basics of renting a car in Japan. The most important thing to do if you need to rent a car is just to be informed of everything you may need to know. So make sure you keep reading and check out possible Japanese rental car services you may use before you visit! Make sure you prioritize having a safe trip, safe drives and enjoying yourself! 
Find out more about Japan travel here: Shopping in Japan, the best souvenirs to buy in Japan, nature in Japan, camping in Japan, overnight & day trips from Tokyo, Top museums to visit in Tokyo, Local neighbourhoods in Tokyo and beaches near Tokyo.
Stay tuned for more information about Japan travel, Japanese culture, moving to Japan, living in Japan, Japanese language and more.