One of the staples of Japanese drinking culture is Sake! If you haven't heard of Sake before, don't worry, by the end of this article, you will be an expert in the types of Sake and different breweries in Japan!
What is Japanese Sake?
So what is Sake? Japanese Sake, also known as Nihonshu (日本酒) is a type of alcohol that is unique to Japan. The primary ingredients used to make Sake are rice, rice malt and water. Sake is said to have originated in the Jomon – Yayoi period and therefore has a long and extensive history.
The alcohol content of Sake can vary, however it averages around the 15% mark making it fairly strong, but light enough to sip and enjoy at a reasonable pace. There are certain brands that can push their way up to the 20% mark, however under the Liquor Tax law, in order to be classified as Sake, the alcohol content cannot exceed 22%.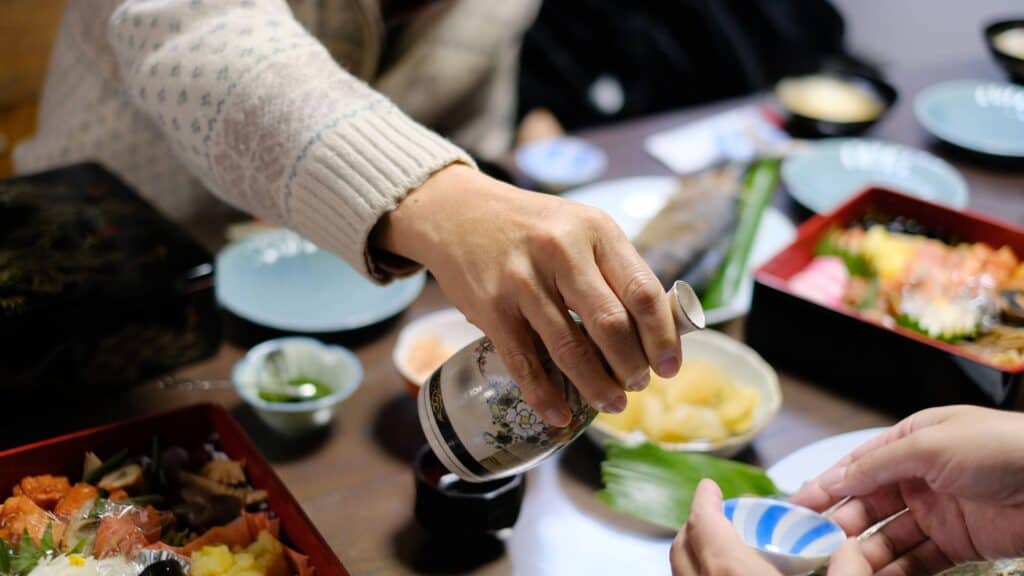 How do you drink it? Different Sakes can be enjoyed in different ways. It is quite common for certain types of sake to be heated up slightly (this is known as Atsukan 熱燗). Other sakes are preferred cold over ice.
So now you have the fundamentals of Sake sorted, lets have a look at which breweries you can visit and drink Sake!
Asahi Sake Brewery [Niigata]
Founded in 1830, Asahi Shuzo has been a running brewery for nearly 200 years. They pride themselves on the use of water from underground veins and delicious rice.
The brewery tour at Asahi includes a 60-minute tour of the production process which can only happen on certain seasons, but there is also a 20 minute tour that is held year round. On this tour, you will visit three different storage buildings, the Momiji, Hotaru and Inaho warehouses, as well as an overview of the sake brewing process and history.
They also offer an online brewery tour in case you are unable to visit the brewery itself.
Address: 880-1 Asahi, Nagaoka-shi, Niigata 949-5494
Opening times: Guide time – 1. 11:00 2. 12:00 3. 13:00 4. 14:00
Contact: TEL- 0258-41-3777
Cost: Free
Buko Shuzo Sake Brewery [Saitama]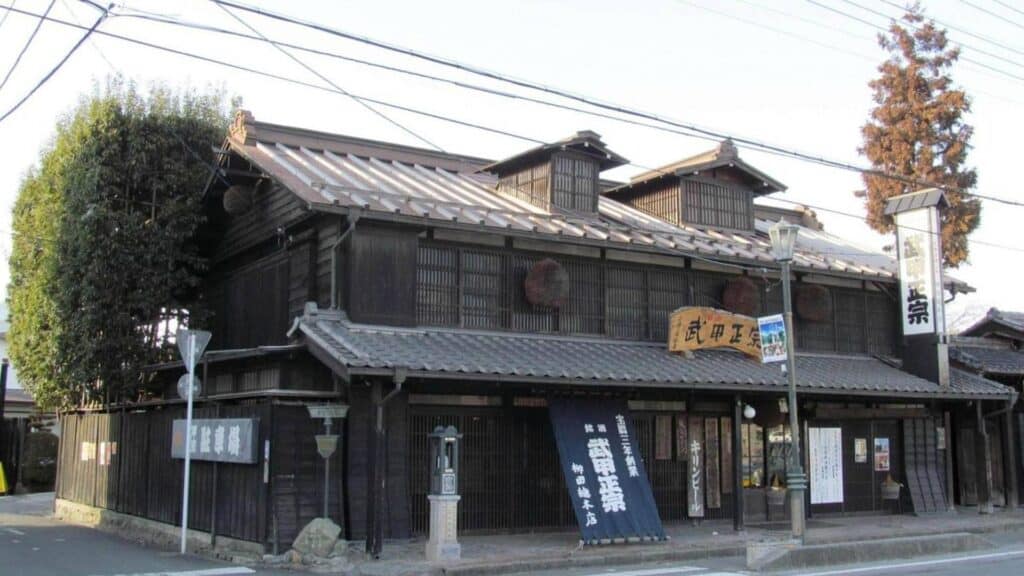 This Sake brewery is based in Chichibu City where it is said to be the perfect place for Sake brewing due to the good quality of water. This brewery is set in a beautiful natural environment with a history that spans more than 260 years.
It is worth noting that this brewery is not open for tours currently due to the Coronavirus, however is absolutely recommended to visit due to its location and the Sake tasting experience. There is a short tour option where you are able to see into production rooms and observe the sake-making processes.
Address: 〒368-0046 21-27 Miyagi-cho, Chichibu-shi, Saitama
Opening times: 8:00 – 17:30, Open on Sundays
Contact: TEL – 0494220046
Cost: ¥1000〜 ¥1999
Ozawa Sake Brewery Sawanoi [Tokyo]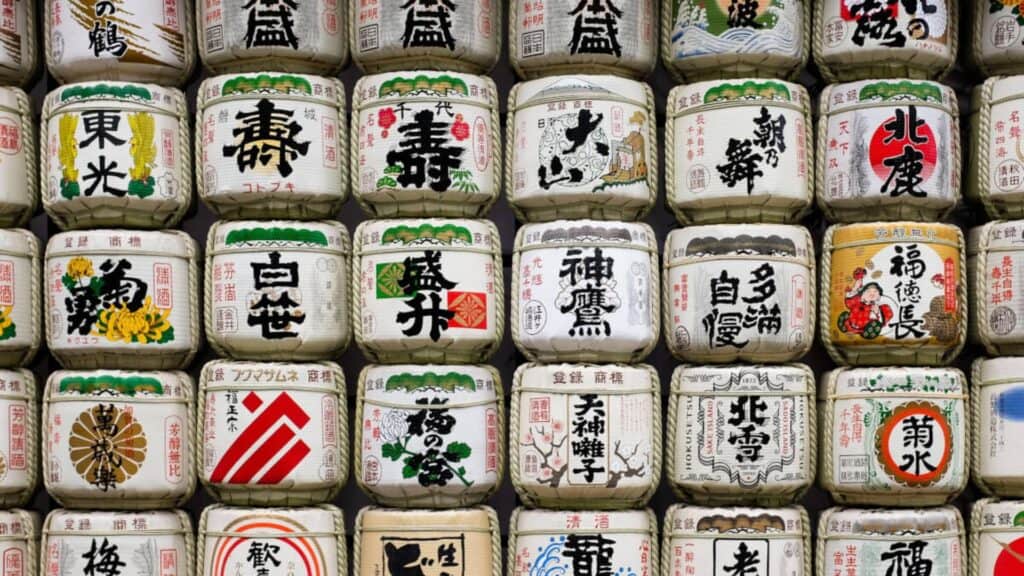 If you find yourself in Tokyo, an interesting Sake brewery to visit is the Ozawa Sake Brewery Sawanoi. In this brewery, sake is made from water that springs up from a cave that is dug up from the bedrock.
Throughout the tour, you are able to see into the well of the brewery and the warehouse in which the sake is made. At the end of your tour, this brewery also allows you to try their Kiki sake.
Address: 2-770 Sawai, Ome-shi, Tokyo
Opening times: General tours are available 4 times a day (11:00, 1:00, 2:00, 3:00)
Contact: TEL – 0428-78-8215
Cost: Free
Gekkeikan Okura Sake Museum [Kyoto]
Located in Fushimi, Kyoto, this brewery is based in one of the leading sake places in all of Japan. The brewery was built in 1906 to produce Daiginjo-class sake using old-fashioned tools such as koshiki and koji lids.
In the brewery tour, you are able to see how the molomi is fermented using the original methods. If you time your tour right, you may also witness the rice preparation and steaming
Address: 247 Minamihamacho, Fushimi Ward, Kyoto, 612-8660
Opening times: 9:30AM – 4:30PM
Contact: 075-623-2056
Cost: Over 20 years old: 600 yen (tax included), 13 years old ~ 19 years old: 100 yen (tax included), 12 years old and under: Free ※ If you are 13 years old or older, souvenir is included
Takasago Sake Brewery [Hokkaido]
The Takasago Sake Brewery is located in an area which is rich in its water source. The sake produced here is known for its storage process which uses long-term low-temperature aging deep in snow that has fallen. Even without refrigeration, over the cold nights in Hokkaido, the temperatures fall well below freezing, allowing this sake to turn crisp and fresh.
In the tour, you will become familiar with the sake brewery process and are able to see the storage areas up close!
Address: 17 Miyashita-dori, Asahikawa-shi, Hokkaido 070-0030,
Opening times: Tour starts at 10:00 or 15:00
Contact: TEL – 0166-23-2251
Cost: –
Toshimaya Sake Brewery [Tokyo]
Here is a unique one. Toshimaya Sake Brewery provides a tour set at night! Toshimaya is the oldest sake store in Tokyo having opened in 1596. It is well known for its sake called Shirozake which is a sweet rice liqueur and has been cited in many novels and traditional Japanese plays.
During the evening sake brewery tour, you are able to listen to the sound of sake fermenting and taste 4-6 kinds of sake. They also hold events and workshops!
Address: 〒189-0003 Tokyo, Higashimurayama, Kumegawacho, 3 Chome−14−10
Opening times: 9AM – 5PM, Weekends 1PM – 5PM
Contact: 042-391-0601
Cost: [Day] 〜 ¥999] – [Night] 〜 ¥999
Suehiro Sake Brewery [Fukushima]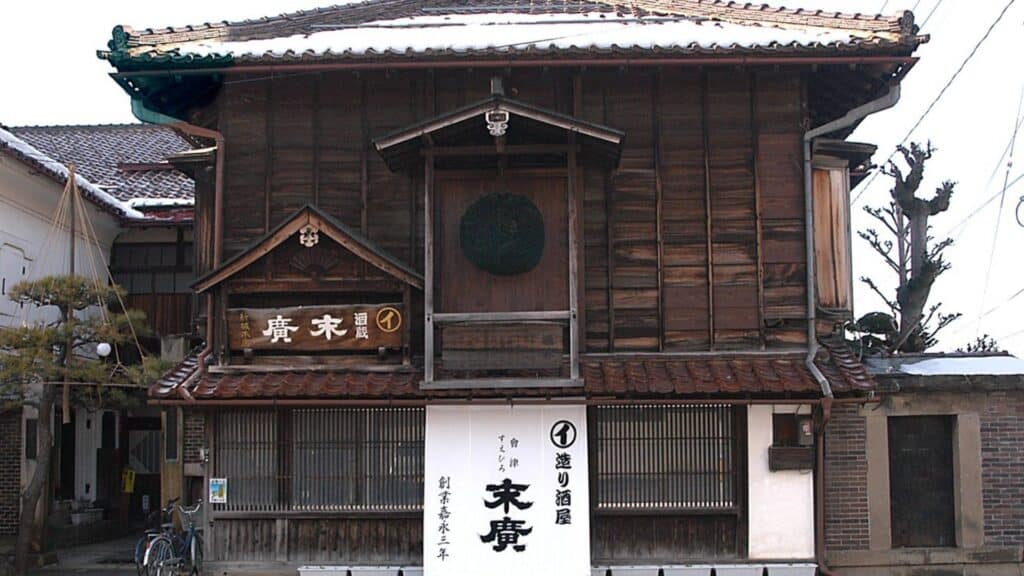 Founded in 1850, this sake brewery opened up during the Edo period. For 150 years this brewery has been making high quality sake and it is said that the brewery resembles an environment that feels as if you have stepped back in time to the Edo period.
Interestingly, the area in which the tanks that are used to brew the sake are cooled using circulated underground water. Even during the hotter summer periods, it can feel quite chilly in this tour, so it is recommended to wear something warm even in the summer. During the tour you will be introduced to the history of sake brewing while being able to see different types of sake rice.
Address: 12-38 Nisshinmachi, Aizuwakamatsu, Fukushima 965-0861
Opening times: 10AM – 3PM, Closed Wednesday
Contact: TEL – 0242-27-0002
Cost: Free
Final Thoughts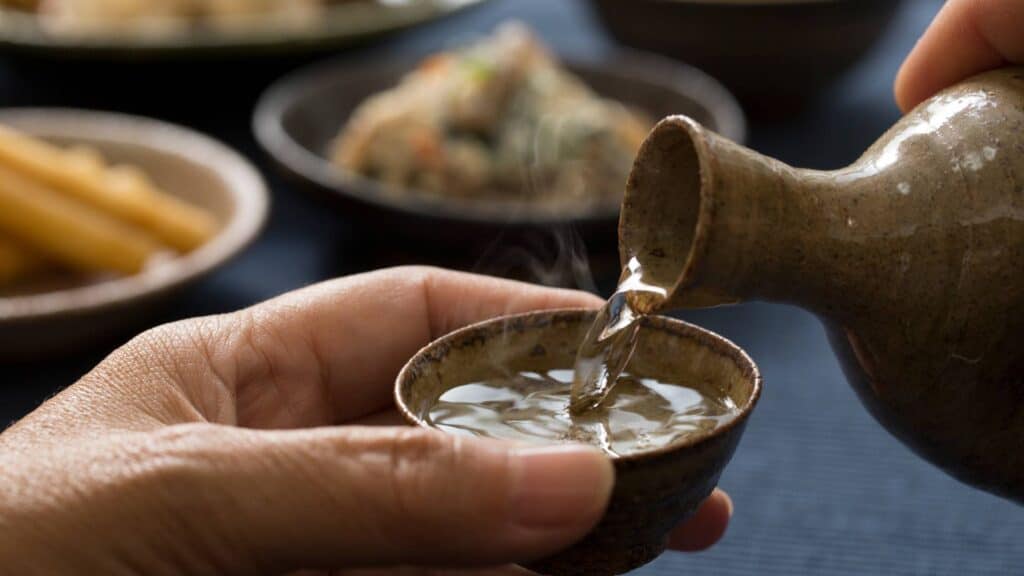 So there we have it, hopefully now you are feeling like a sake master, with all the knowledge of the best sake breweries and the sake brewing process of Japan. Each of these breweries offer a slightly different experience, so see how many you can visit on your travels!