Do you know about the Toshima Ward in Tokyo? It is one of the 23 wards of Tokyo, with various unique neighbourhoods and areas, along with different things to do and sights to see. If you are wondering what is Toshima ward, the different areas inside Toshima, best things to do, history, accommodation and more, check out this ultimate Toshima ward area guide.
What is Toshima City Ward?
Ikebukuro is an unfortunate town that is often derided as a "colony of Saitama" because of its inferior image among the three Yamanote subcenters that rank alongside Shinjuku and Shibuya, and the area of Toshima-ku where Ikebukuro is located is characterized by its lame image directly linked to Saitama.
However, looking back at the history of this area, most of Toshima-ku, where Ikebukuro is located, was once Nagasaki-mura, Toshima-gun, Musashi-kuni, and belonged to Urawa-ken, the predecessor of Saitama-ken, during the period when the prefecture was abolished, so it is not wrong to say that "Toshima-ku used to be Saitama.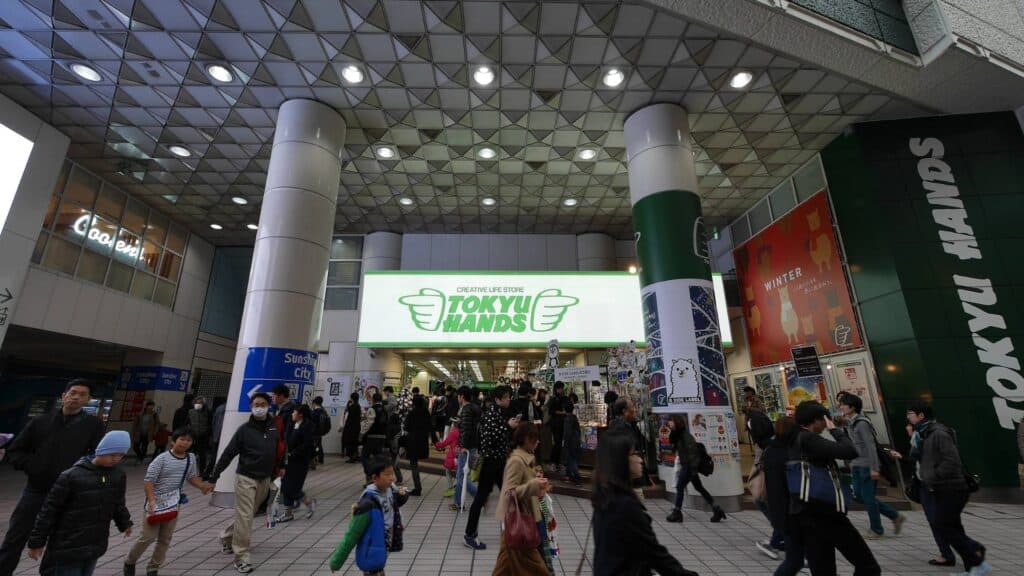 In 1932, the four former towns of Sugamo-cho, Nishi-Sugamo-cho, Takada-cho, and Nagasaki-cho were incorporated into Tokyo City and established as Toshima Ward, but it was not until after the war that the area began to develop in earnest as a downtown area. The site of the former Sugamo Prison was redeveloped into Sunshine City, which became a hangout for Saitama residents who commuted to Ikebukuro for work and school.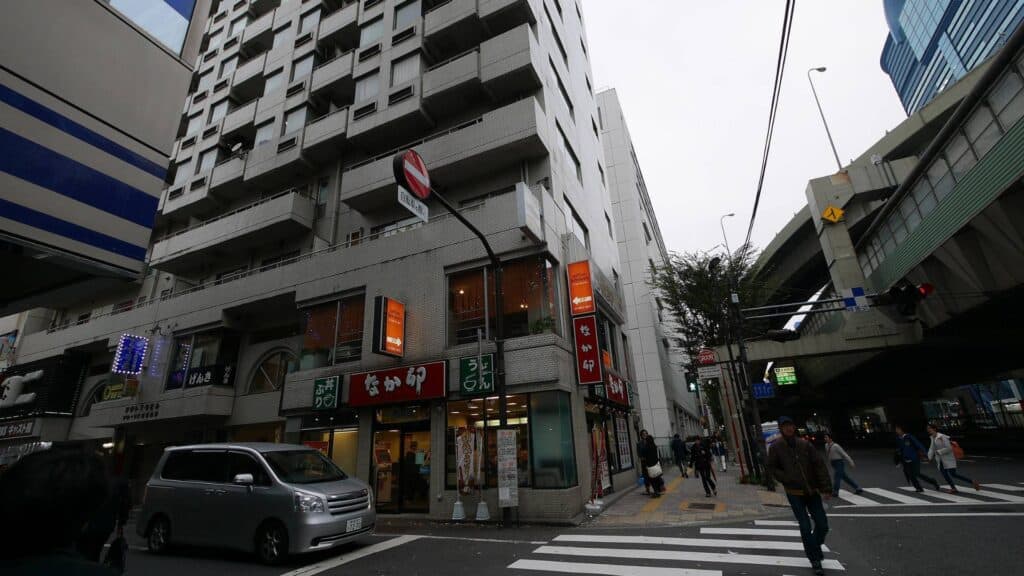 The name "Toshima" is derived from the former Toshima-gun, and this is the reason why facilities and places named "Toshimaen," "Toshimaoka Cemetery," and "Kita-ku Toshima" can be found outside of Toshima-ku in areas that were once part of the former Toshima-gun. As a side note, some people refer to the area of very inexpensive salons at the north exit of Otsuka Station as "Otona-nenma-en," but this has nothing to do with Toshima Ward.
Living in Toshima City ward
While there is the old-fashioned situation that Toshima-ku itself used to be a farming area on the outskirts of Edo, the overall image is that of a bit tacky, an image shared by Saitama. The reason Ikebukuro has a somewhat potato-like atmosphere despite being a busy shopping district is because it is a colony of Saitama, and there are overwhelmingly more residents of Saitama Prefecture than of Toshima Ward.
Therefore, looking around the entire ward, only a small portion of Ikebukuro has been redeveloped on a large scale and modern tower blocks have been built, while the rest of the ward is mainly low-rise residential areas that have existed for a long time. The Bunkyo-ku side of Otsuka, Sugamo, and Komagome is elegant and quiet, but the Toshima-ku side of the city is vulgar, with signs for "petal-spinning" salons not much different from Saitama's. In recent years, however, Minami Ikebukuro Park has been renovated.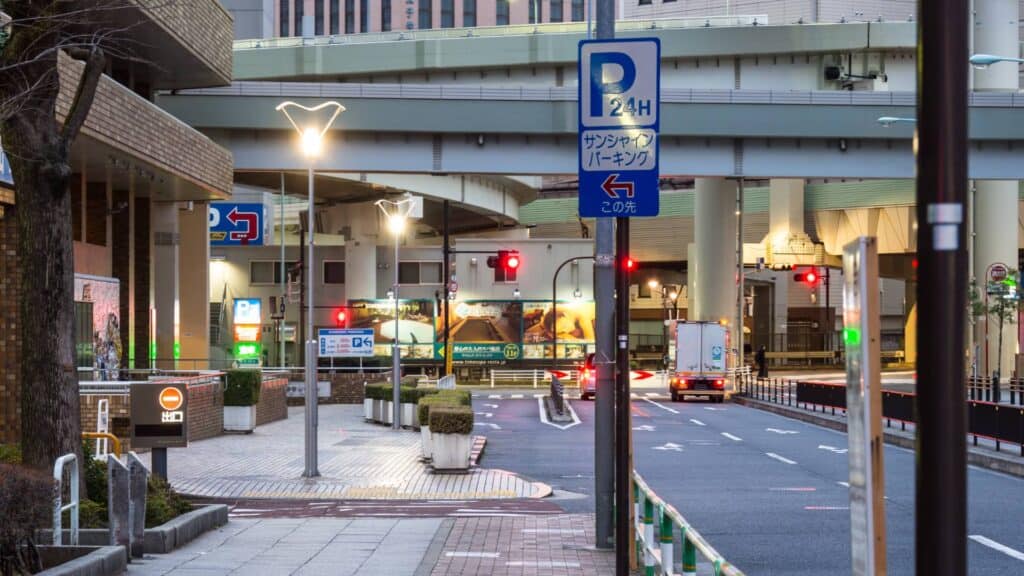 In recent years, however, the area around Ikebukuro Station has been undergoing a belated makeover, including the renovation of Minami Ikebukuro Park, the relocation of the Toshima Ward Office to a new tower building, and the West Exit redevelopment project.
The only exception in the ward is Mejiro, which has an exceptional presence as an upscale residential area, but most of the area is a shabby residential area dotted with rundown apartments, and foreign workers are pouring into the area because of the low rents in such places.
The presence of Japan's largest overseas Chinese community in Ikebukuro is also a major factor. The Chinese population of Toshima Ward is competing with that of Koto Ward for the third place among the 23 wards, after Shinjuku and Edogawa.
The pawnshop billboards that one frequently sees when walking through Ikebukuro Station are proof of the large number of people in need of money. On rainy days, the station is teeming with homeless people sheltering from the rain, and the air is thick with stagnation. The north exit of Ikebukuro station is a lawless zone where yakuza offices and illegal businesses run rampant.
History of Toshima City Ward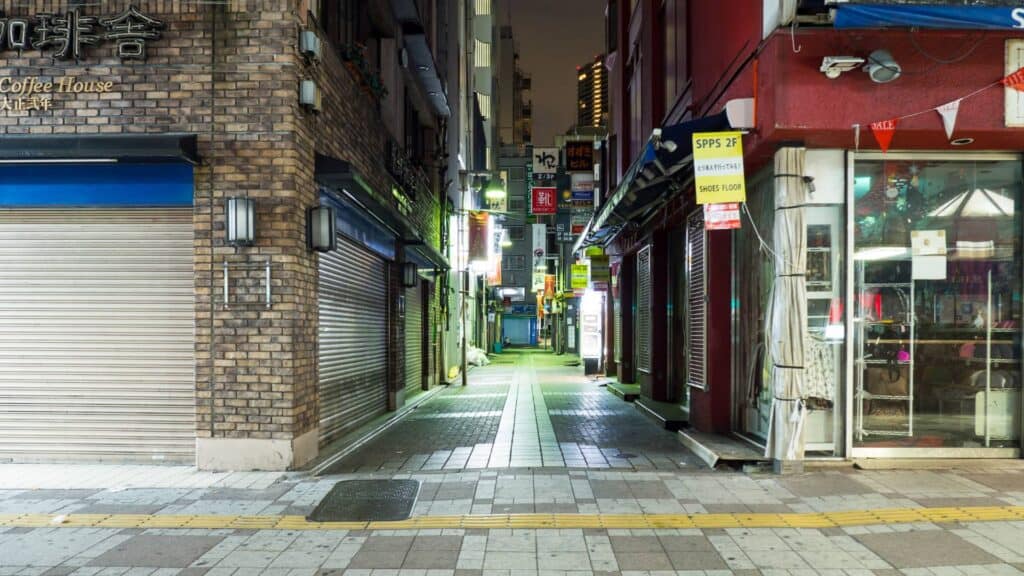 During the Edo period, Toshima Ward was divided into seven villages. It is said that the population was only about 3,000.
At that time, the Kishimojin shrine in Zoshigaya was a bustling place. Many visitors came from all over Edo, and the tea stores and ryotei (traditional Japanese restaurants) in front of the shrine were very prosperous.
The Edo period came to an end and a new era ushered in. As the name of Edo changed to Tokyo and various reforms took place in society as a whole, the appearance of Toshima City also underwent major changes.
At that time, Toshima-ku was a district with a lot of unspoiled nature and farmhouses in many places. It was around this time that the "Somei-Yoshino" tree, created by the Uekishikinin of Komagome and Sugamo, spread throughout Japan.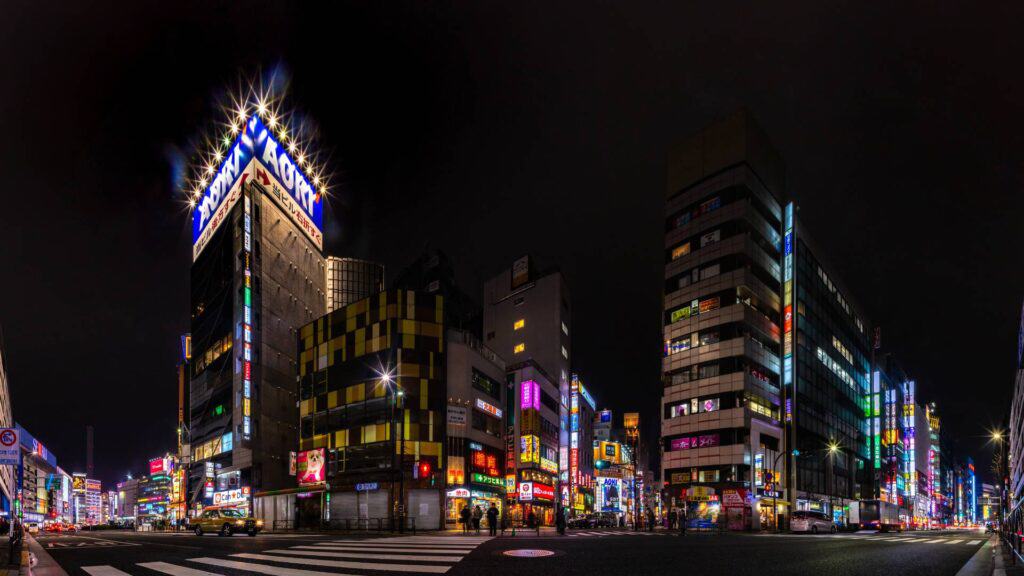 The appearance of the town began to change dramatically in March 1885, when the Japan Railway (now JR) began running a line between Akabane and Shinagawa, and Mejiro Station was opened. Soon after, railroads began to run between Ikebukuro and Tabata, and Otsuka, Sugamo, and Ikebukuro stations were also built.
With the development of the Yamanote Line, transportation became more convenient, and more and more people moved to Toshima Ward. Many houses and stores were built in Toshima Ward, which used to be a farming area.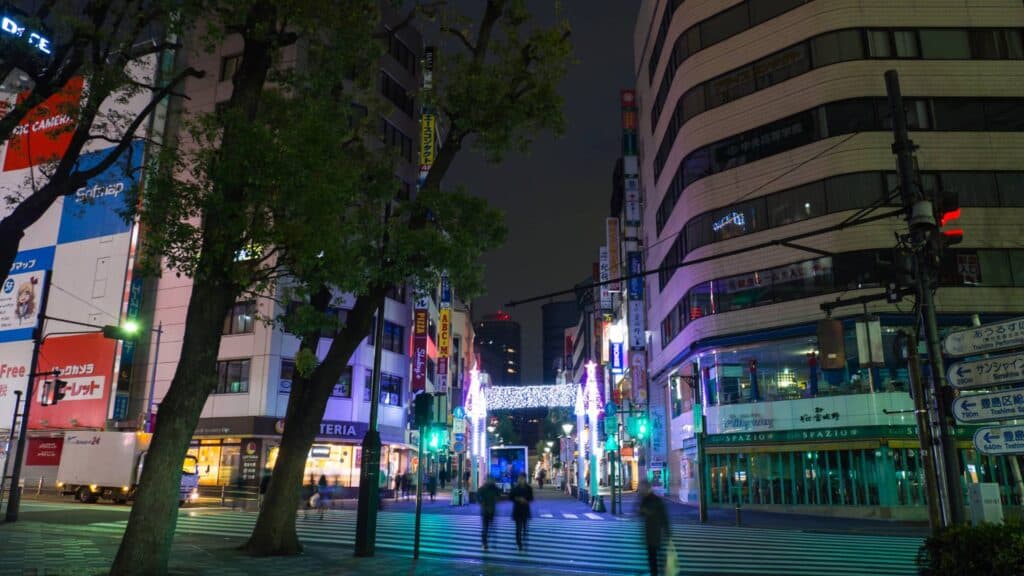 In the 1907's, Gakushuin University, Taisho University, and Rikkyo University moved to Toshima Ward. With this move, Toshima Ward began to take on the shape of a student town.
After the Great Kanto Earthquake, the number of people moving to Toshima Ward increased rapidly.
The development of the railroad system made transportation in Toshima-ku very convenient. As a result, people began to gather in Toshima-ku in search of a place to live. According to records from that time, the number of people living in Toshima Ward exceeded 200,000.
Eventually, like the rest of Japan, Toshima Ward entered the Pacific War era. As the war dragged on, air raids began to occur, and Toshima Ward was severely damaged. As the city burned and was lost, most of the Atelier Village, which was built near Ikebukuro, was also destroyed in the war. It was also during this period that the children moved to Nagano and Fukushima prefectures in a mass evacuation to protect them from the damage caused by the war.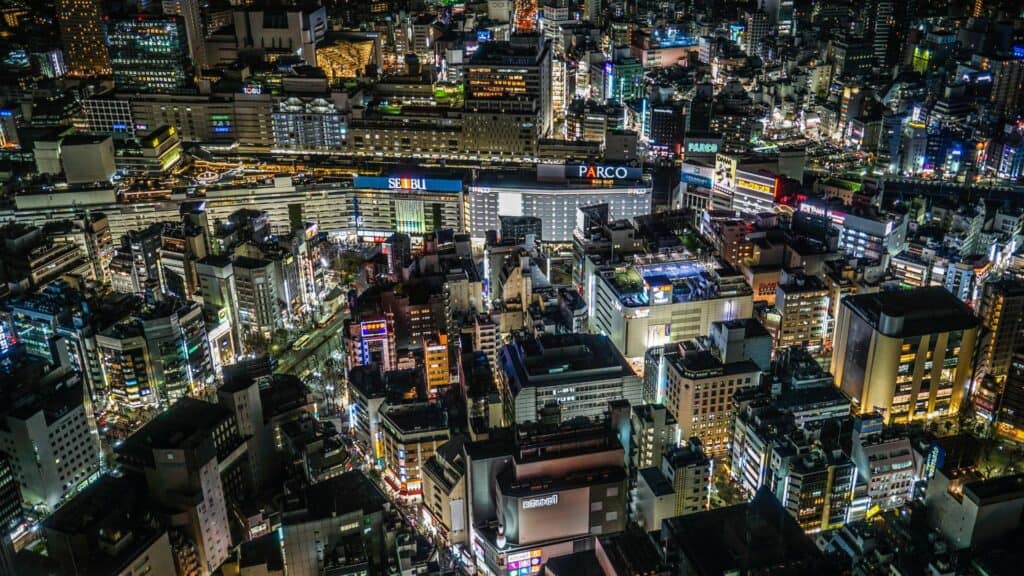 The war left most of Toshima City as a burnt-out wilderness. Some people did not have enough food to eat, let alone houses, stores, and other buildings.
In the midst of this situation, many people gathered in Ikebukuro. They came from various places by train, mainly from Ikebukuro Station. Stores called "Yami Ichiba" lined the streets around Ikebukuro Station. The name "Yami-ichi" came about because the stores were lined with items that were not allowed to be sold or bought freely at the time. The prices were very high, but they still sold well.
As the entire Toshima Ward area became more and more bustling after the period of rapid economic growth, Sunshine 60 became a symbol of the area. At 239.7 meters tall, it was the tallest building in Japan when it was built.
The year 2021 will mark the 76th anniversary of the end of the war. Toshima City is promoting the development of a town that people would choose as a desirable place to live.
What to do in Toshima City Ward
Namjatown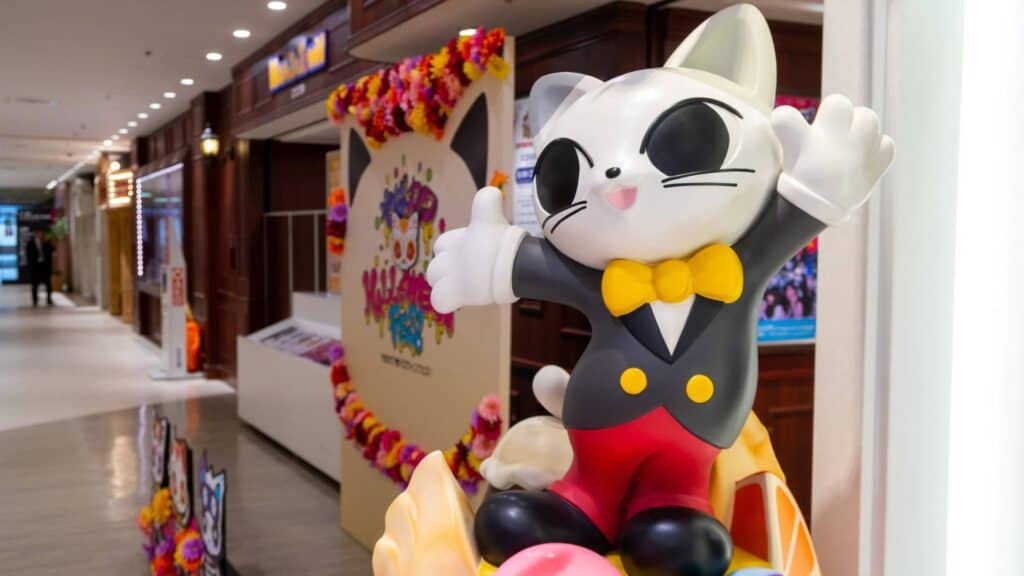 Namjatown is an indoor theme park located within Sunshine City in Ikebukuro. The park is divided into three areas: "Dockingham Square," where visitors can enjoy attractions and fortune-telling in a Western-style townscape; "Fukubukuro 7-chome Shopping Street," where local dumplings and sweets stores from all over Japan line the streets of Japan in the 1950s; and "Mononoke Bangaichi," a town taken over by mononoke. There are also many tie-up projects with popular anime, video games, and special effects works.
Find out more about Namjatown here on Google maps.
Sunshine Aquarium サンシャイン水族館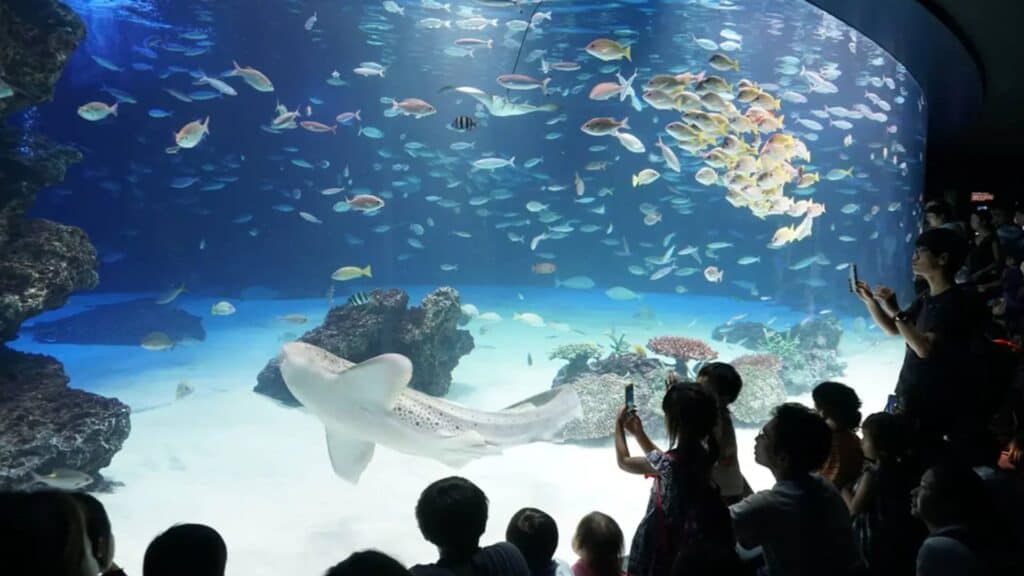 Sunshine Aquarium is an aquarium based on the concept of an "oasis in the sky. Located in Sunshine City, a landmark of Ikebukuro, the aquarium is visited by tourists from Japan and abroad and is loved by couples, friends, and families of all ages as a place to relax in the heart of the city.
In addition to exhibits inspired by real landscapes such as coral reef seas, lakes, and rivers, the new "Kai-Getsu-Ku-Kan" area, which was reopened on July 9, 2020, has become very popular. In the outdoor area, visitors can see penguins and sea lions swimming as if they were flying in the sky.
Find out more about Sunshine Aquarium here on Google maps.
Sunshine City サンシャインシティ
Located in Higashi-Ikebukuro, Toshima-ku, Tokyo, this commercial complex is a famous landmark of Ikebukuro. It consists of five buildings, the tallest of which is the Sunshine 60 Building, which houses the "SKY CIRCUS Sunshine 60 Observation Deck" and a restaurant area with a great view.
The other buildings also have many popular tourist spots such as the Sunshine Aquarium, Konica Minolta Planetarium "Manten," Nanja Town, and the Museum of the Ancient Orient, as well as gourmet food and shopping in the speciality store district Arpa.
Find out more about Sunshine City here on Google maps.
Tokyo Metropolitan Theatre 東京芸術劇場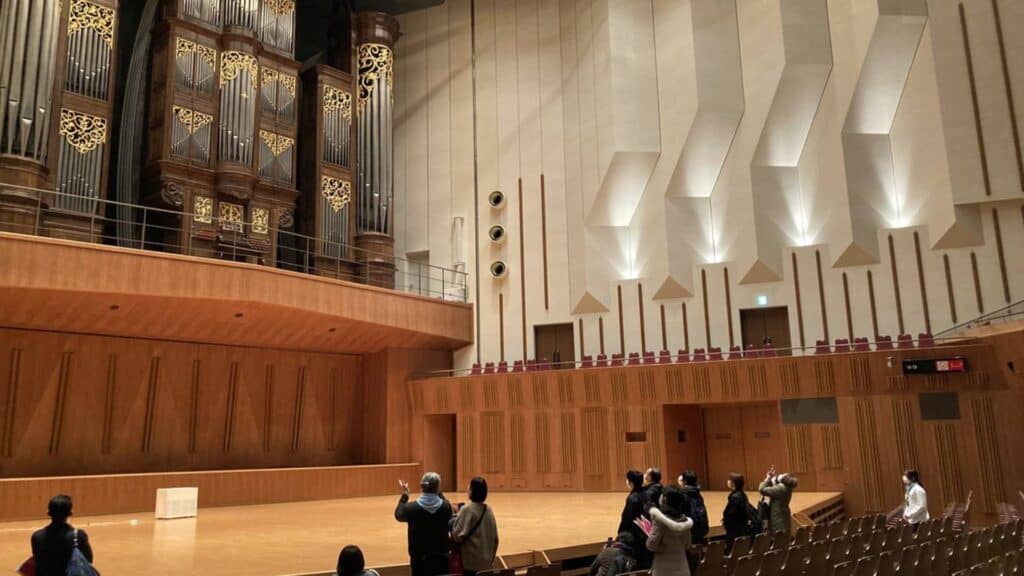 Opened in 1990 and reopened in 2012, the Tokyo Metropolitan Art Space is an arts and cultural facility used for a variety of performances including music, theatre, opera, musicals, and dance. 
It has four halls, including the Main Hall with one of the world's largest pipe organs, the Middle Hall (Playhouse), Theater East, and Theater West, as well as conference rooms and exhibition space. The nearest station is Ikebukuro Station.
Find out more about Tokyo Metropolitan Theatre here on Google maps.
Ikebukuro Engeijo 池袋演芸場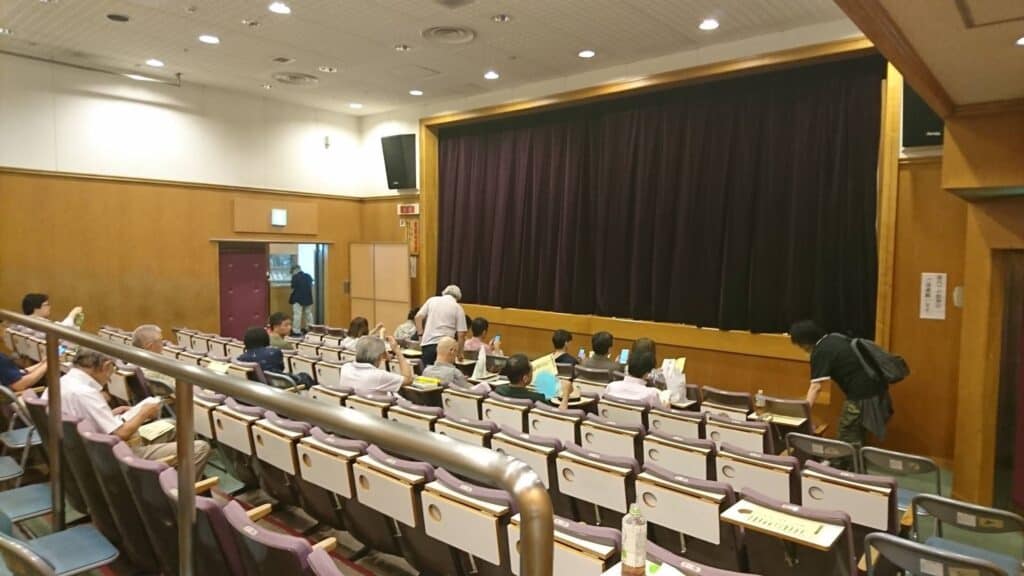 Ikebukuro Engeijo is located near Ikebukuro Station in Nishi-Ikebukuro, Toshima-ku, Tokyo. It is one of the four rakugo theaters in Tokyo. Established in 1951, the current building was renovated in 1993, and from January 1 to December 28, various performances including rakugo, kodan, manzai, and acrobatics are held every day from noon to night without a break.
Find out more about Ikebukuro Engeijo here on Google maps.
Minami-ikebukuro Park 豊島区立南池袋公園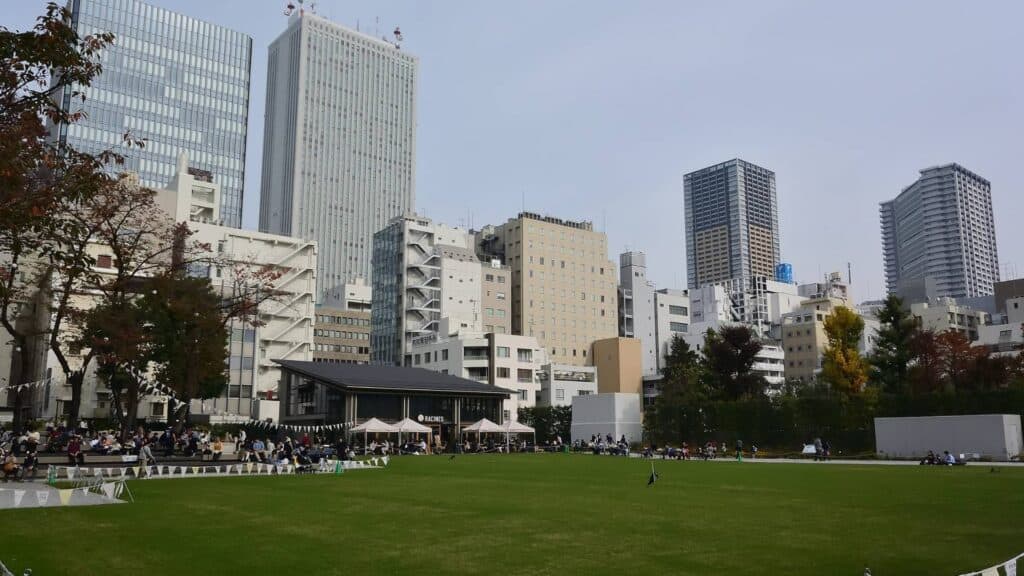 A park located in Minami Ikebukuro 2-chome, Toshima-ku, Tokyo. It was created as part of a postwar land readjustment project and reopened in 2016. A café-restaurant "Racines FARM to PARK" opened in the park, and the central lawn, deck, and playground equipment have been improved, and various events including a marché are held.
Find out more about Minami-ikebukuro Park here on Google maps.
Ancient Orient Museum 古代オリエント博物館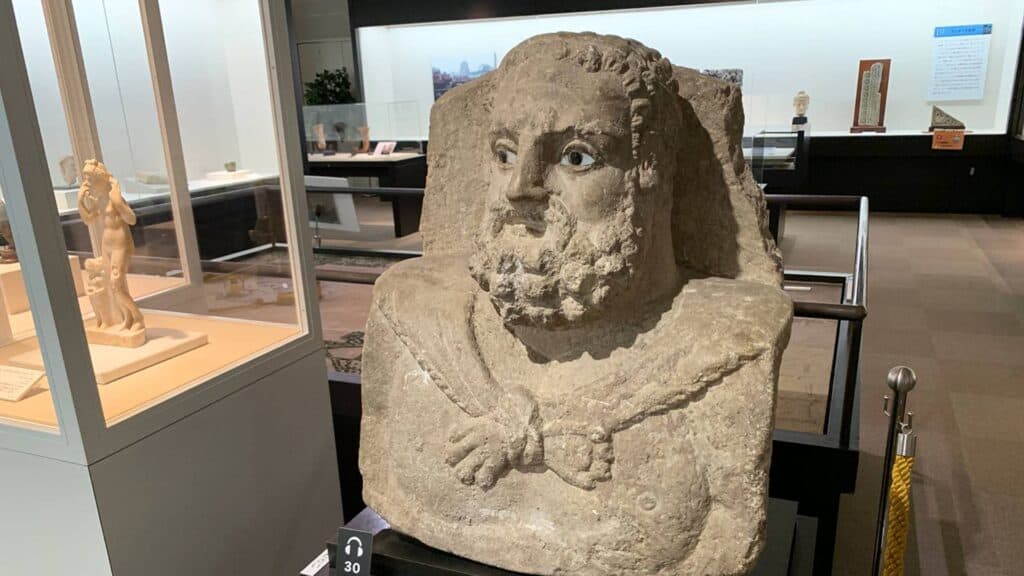 Located in Ikebukuro Sunshine City, this is the first museum in Japan that specializes in exhibiting materials related to the ancient Orient. On display are stone tools used by proto-humans, reconstructed models of ancient settlements, burial vessels, artefacts from the cultural exchange between East and West, items excavated in Syria, and other valuable items. In the projection room, visitors can watch a short movie that summarizes the history of the Silk Road from the beginning of civilization to the Silk Road period. Original goods are available at the museum store.
Find out more about Ancient Orient Museum here on Google maps.
Honmyoji 法華宗別院 本妙寺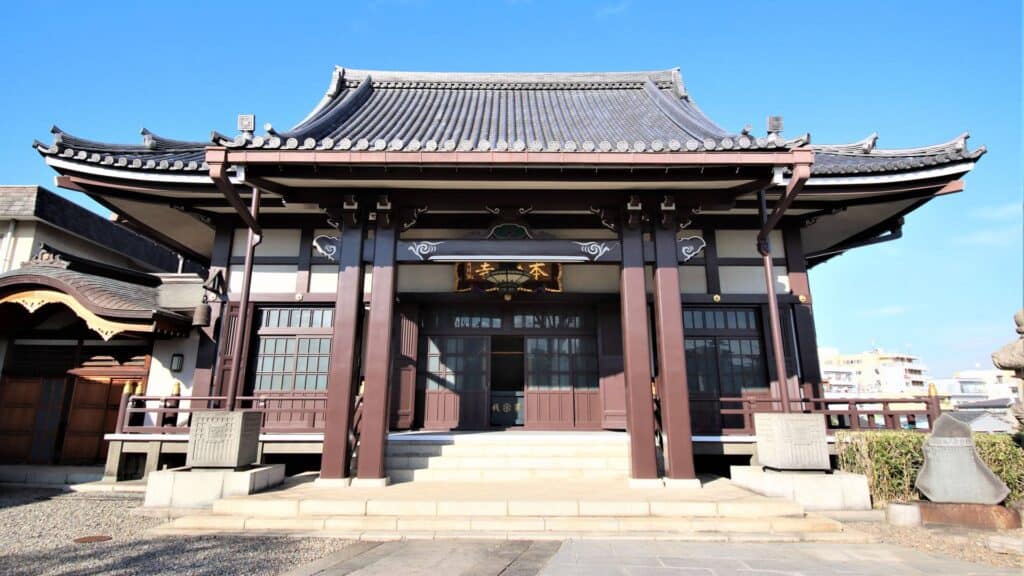 Honmyoji is a 10-minute walk from Sugamo Station. This temple is a branch temple of Honjoji Temple, the head temple of the Jinmon school of the Hokke school of Zen Buddhism. The temple was founded in Sunpu in 1571, and moved to the Shimizu Gate when Ieyasu Ieyasu entered Edo (Tokyo).
It is also known for being the origin of the Meireki Fire that burned down most of Edo in 1657. In addition to the memorial pagoda that stands in the precincts of the shrine, there is the tomb of Shusaku Chiba, a great swordsman in the late Edo period, the tomb of famous magistrate Kagegen Toyama Saemonjo, known as "Kin-san of Toyama," and the tombs of successive generations of Honinbo, the head of the Go family.
Find out more about Honmyoji here on Google maps.
Philatelic Museum 切手の博物館
Philatelic museum is one of the few museums in the world specialising in postal stamps, with a collection of approximately 350,000 domestic and foreign stamps, stationery, stamp-related books, catalogues, and other items. 
Visitors can view unique stamps and envelopes from the collection through permanent and special exhibitions, and become familiar with stamps through various events. Visitors can also purchase original goods, stamps from around the world, and postal goods at the store on the first floor. Visitors can also pay admission fees with stamps.
Find out more about Philatelic Museum here on Google maps.
Sugamo Jizodori Shopping Street 巣鴨地蔵通り商店街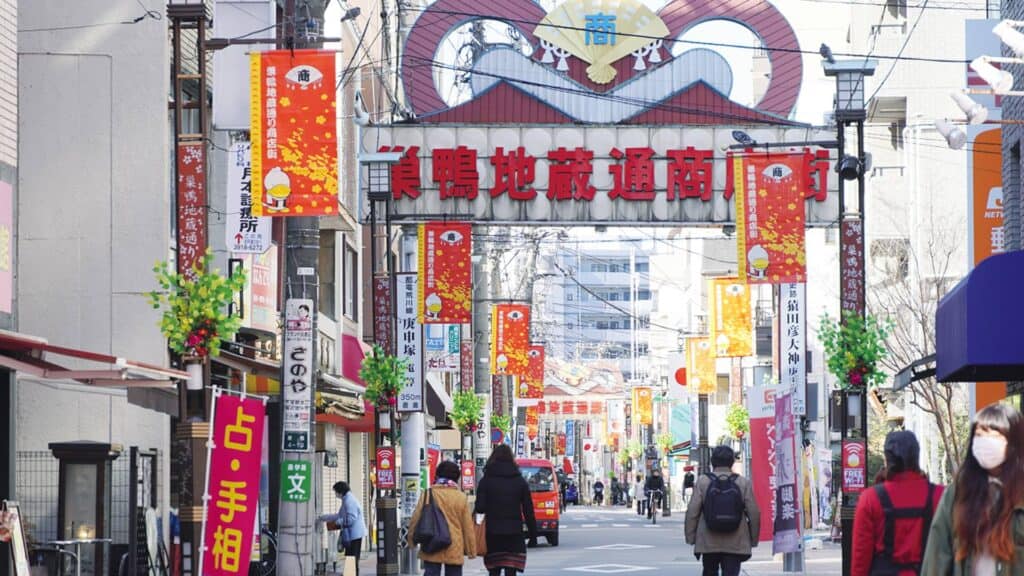 Located in Toshima Ward, Tokyo, Sugamo Jizodori Shopping Street is also known as "Harajuku for Grandma". Protected by two Jizo statues, Togenuki Jizoson and Edo Roku Jizoson, it is a town of commerce and faith, and is popular mainly among the elderly. The area is crowded daily with a variety of products popular among the elderly, such as red pants, shio daifuku (salted rice cake), and teyaki senbei (hand-baked rice crackers).
Find out more about Sugamo Jizodori Shopping Street here on Google maps.
McCaleb Old Missionary House 雑司が谷旧宣教師館(旧マッケーレブ邸)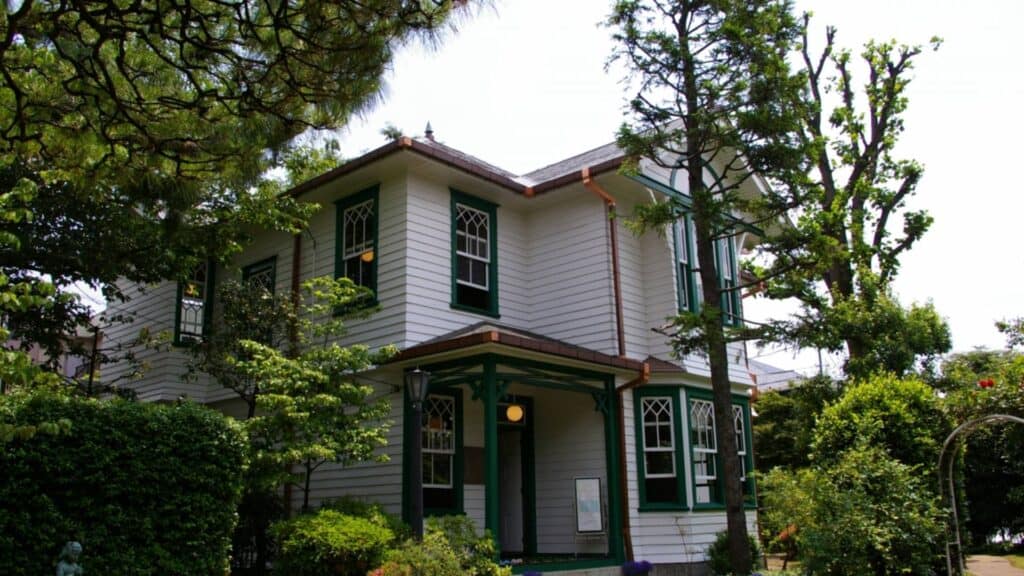 McCaleb Old Missionary House is a 10-minute walk from Higashi-Ikebukuro Station on the Yurakucho Subway Line. Visitors can enjoy art and culture in a comfortable space in harmony with the trees in the garden.
Built in 1907 by American missionary McCaleb as his residence, it is a symbolic building of the area and is designated as a Tangible Cultural Property of Tokyo as the oldest modern wooden Western-style building still standing in Toshima Ward. The beautiful architecture and furnishings, such as the fireplace with Art Nouveau-style tiles and the latticework made of split bamboo, all evoke a sense of history.
Find out more about McCaleb Old Missionary House here on Google maps.
Tokyo Somei onsen SAKURA 東京染井温泉 SAKURA
A day-trip bathing facility located about an 8-minute walk from Sugamo Station on the JR Yamanote Line. The facility boasts thorough facility management, including daily bath water changes, hourly bathroom inspections, and monthly water quality inspections by a third-party organization.
The source of the iodine-sodium chloride high-salt spring water, which gushes from 1,800 m underground, is clear and colourless, which is rare in Tokyo. It is well known for its excellent moisturizing and heat-retaining effects, making skin smooth and silky. In the large indoor cypress baths, visitors can enjoy the relaxing effect of the lukewarm water, and in the open-air baths, they can enjoy the amber-coloured hot spring water.
Find out more about Tokyo Somei onsen SAKURA here on Google maps.
KONICA MINOLTA Planetarium "Manten" in Sunshine City コニカミノルタ プラネタリウム満天 in Sunshine City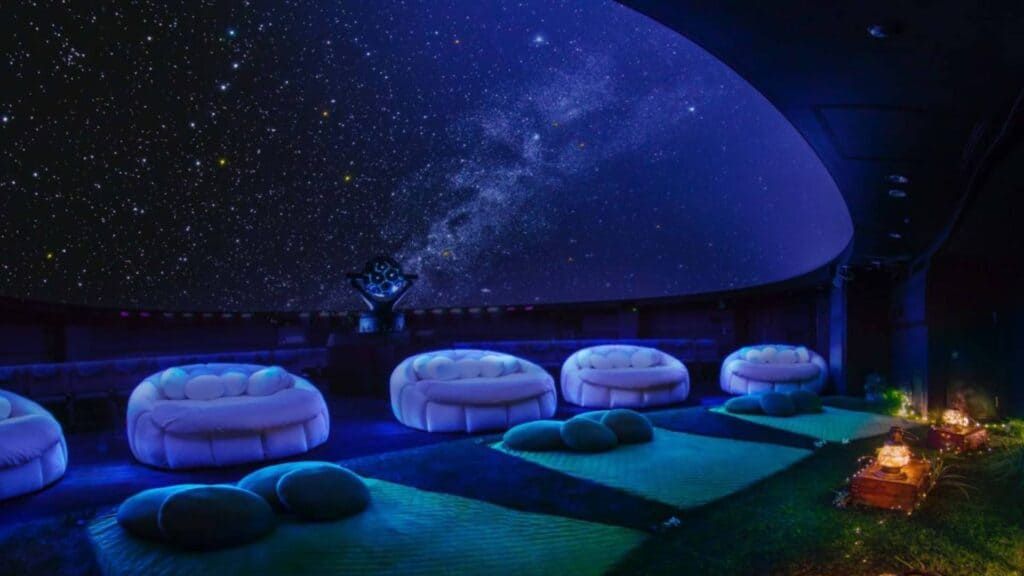 The Konica Minolta Planetarium, operated by Konica Minolta, is a popular spot that reopened in December 2015 and had more than 100,000 visitors in the first three months after its renovation. The realistic starry sky that reproduces the colour and twinkling of stars and the two types of premium seats, the "grass seats" where you can lie on the artificial grass and the "cloud seats" with fluffy beds like clouds, have been well received. In addition to regular programs, there are always 2-3 different programs being shown, including seasonal programs.
Find out more about KONICA MINOLTA Planetarium here on Google maps.
Accommodation in Toshima City Ward
Hotel Wing International Ikebukuro (3*)
An 8-minute walk from JR Ikebukuro Train Station, Hotel Wing International offers rooms with free broadband internet and a private bathroom. Ikebukuro Hotel Wing International is just a 3-minute walk from Sunshine City, where the Airport Limousine Bus stops. Nearby Ikebukuro station offers direct train access to Shinjuku and Shibuya.
Eisei Stay (3*)
Situated in Tokyo, within 700 m of Ikebukuro Mitake Shrine and less than 1 km of Ikebukuro Nishi-guchi Park, Eisei Stay features free WiFi throughout the property. This property is located a short distance from attractions such as Wacca Ikebukuro, Ikebukuro Suiten-gu Shrine, and Ikefukurou Statue. Popular points of interest near Eisei Stay include Ikebukuro Marui Shopping Center, Tobu Department Store Ikebukuro and Koyasuinari Shrine.
HOTEL Q (2*)
Well located in the Toshima district of Tokyo, HOTEL Q is located 300 m from Ikebukuro Marui Shopping Center, 400 m from Ikebukuro Nishi-guchi Park and 500 m from Tobu Department Store Ikebukuro. The property is close to popular attractions like Ikebukuro Suiten-gu Shrine, Ikefukurou Statue and Ikebukuro Parco Shopping Mall. Popular points of interest near the accommodation include Metropolitan Plaza, Nishi-Ikebukuro Park and Ikebukuro Mitake Shrine.
HOTEL VARKIN ANNEX (3*)
Conveniently situated in the Toshima district of Tokyo, HOTEL VARKIN ANNEX is located 500 m from Ikebukuro Marui Shopping Center, 600 m from Koyasuinari Shrine and 600 m from Ikebukuro Mitake Shrine. Popular points of interest near the accommodation include Ikebukuro Nishi-guchi Park, Tobu Department Store Ikebukuro and Wacca Ikebukuro. The nearest airport is Tokyo Haneda International Airport, 35 km from HOTEL VARKIN ANNEX.
Richmond Hotel Tokyo Mejiro (3*)
A 2-minute walk from JR Mejiro Station on Tokyo's Yamanote Train Line (loop line). Ikebukuro Station is a 5-minute train ride away. Mejiro Tokyo Richmond Hotel is a 10-minute train ride from JR Shinjuku Train Station and a 15-minute drive from the Imperial Palace. Nearby JR Mejiro Train Station is on Tokyo's loop line, offering convenient access around the city.
bnb+ Secret Base Mejiro (2*)
Offering free WiFi throughout the property, bnb+ Secret Base Mejiro is set in Tokyo, 300 m from Mejiro Seikokai and 600 m from Nakamura Tsune Atelier Memorial. This property is located a short distance from attractions such as Otomeyama Park, Shimoochiai Yachono Mori Park, and Yakuo-in Temple. The property is 1.8 km from Toshima Fukuro Mimizuku Museum and 2.2 km from Hikawa Jinja Shrine. Popular points of interest near the hostel include Philatelic Museum, Agariyashiki Park and Higashiyama Fujiinari Shrine.
Super Hotel Lohas Ikebukuro-Eki Kitaguchi (3*)
Situated just a 5-minute walk from JR Ikebukuro Station. The Sunshine 60 Observatory is a 16-minute walk from the hotel. Shinjuku and Shibuya areas are accessible within 15 minutes via the JR Yamanote Line.
Sunshine City Prince Hotel Ikebukuro (4*)
The stylish Sunshine City Prince Hotel features 4 dining options and a 24-hour convenience shop. It's located in the Sunshine City complex, only 800 m from JR Ikebukuro Station. Free WiFi is available throughout the property. Nearby Ikebukuro Station offers direct train access to Ueno, Shinjuku and Shibuya within 20 minutes. Higashi-Ikebukuro Subway Station is 500 m away and has direct links to the Ginza and Tsukiji areas.
—
What do you think about Toshima Ward in Tokyo? Do you like finding out about the history and culture of this interesting area of Tokyo? There is so much history and unique things to do in this local neighbourhood of Tokyo, if you're interested in coming for yourself, make sure to refer back to this blog.