Thinking about going to university in Japan? Japan is a country of ancient tradition and modernity. It is a country where the old meets the new, and where the old is valued and cherished. Japan has one of the best education systems in the world, with some of the universities in Japan being ranked among the best in Asia.
Here, let's take a look at how to find a university in Japan that suits your needs. We will start by giving you an overview of what to look for when choosing a university in Japan, then we will present you with some of Japan's most prestigious universities, as well as some lesser-known but still excellent universities.

One of the best ways to explore Tokyo is to visit the local areas and immerse yourself in the local culture. If you want to explore local areas, we have created scavenger hunt adventures personalised to your interests, filled with fun facts, clues and puzzles. If you're curious, you can check out the games here!

Check out the Flip Japan Games here!

How to find a university in Japan
There are many options for finding a university overseas, and it can change from person to person. 
Firstly, and probably the most important factor you should consider, is what you want to study. For most foreign students, coming to Japan to study would probably mean either studying the Japanese language or studying classes taught in English, or both. If you are fluent in Japanese, then you will have a lot more options, although most universities, especially higher-ranked universities offer programs in English and offer Japanese classes. Figure out exactly what it is you want to study and what you want to focus on during your time studying at a university in Japan.
If you are already enrolled in a university, look for study abroad opportunities. Many schools with a Japanese program will offer a semester or a year to study at a university in Japan. Depending on your program and your university, the program you could apply to could be very different. Consult your teacher and/or career counsellor to understand your options. By applying through your school, there is also the benefit of having the support and the possibility of getting credits for your time in Japan.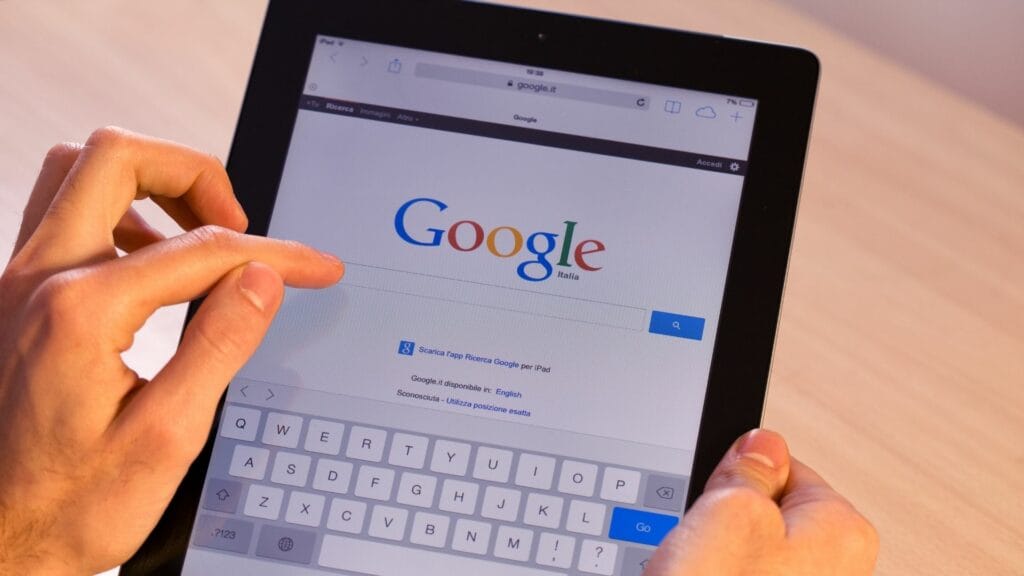 Another great way to look for a university in Japan is by doing a simple Google search. There are many amazing universities in Japan. Google can give you a long list of what you need. Be sure to know what you're looking for. For instance, where in Japan do you want to go to school, what programs do you want to enrol in, what kind of environment do you want to be in, what school clubs or circles would you want to participate in etc.
A great way to find your university in Japan is to ask around. If you have Japanese friends, teachers or co-workers, get their advice. Head on over to Facebook groups, online forums, and communities and talk to people. Figure out where people have studied and learn about what they liked and disliked about their universities.
How to apply to university in Japan
Now that you've found a school, how on earth should you apply? Each school is a little different, so be sure to read thoroughly what you need to do. However, here are some basic tips that will help you.
Be organised. Have all the documents you might need. Know the deadlines for applying, interviews, visas etc. You need to make sure you don't miss deadlines or information.
Second, write a fantastic personal statement. Write about your goals, and how excited and committed you are to studying overseas. Explain how you are a great fit for the school. The university wants to know why you are applying and if you would be a good student for them. When you are writing, don't be afraid to self-reflect and think about why you are going overseas and your goals. Also, don't be afraid to brag a little. 
Third, have a great interview. Be confident. They aren't expecting you to be perfect, just be honest and polite. Also, dress and look appropriately if the interview isn't a phone call. Interviews can be nerve-racking, but when you go into the interview with confidence and know what you want and need, you can stand apart from other applicants. (Also, it could be beneficial to study some polite Japanese greetings and study the culture.)
Fourth, contact the school if needed. If you are unsure about something, have questions, or simply have no idea what to do. Contact the school. It's better to ask questions than to miss something important. Most universities understand the difficulty of going to a university overseas, so they will be understanding and helpful.
A quick tip is that most universities in Japan recruit twice a year. One for the spring semester starts in April, then the autumn semester which begins in September. Each university sets its own specific time for deadlines, so keep up to date with all the information.
Also, most schools need documents like:
Application form
Personal statement
Official transcript from high school and/or university
Graduation certificate
Valid standardized test scores (SAT/ACT/TOEFL/IELTS/EJU)
Letters of Recommendation
Passport photocopy
There might be more documents that are needed, but this is just a basic list of things that you will probably need to prepare.
Scholarships/part-time jobs
Again, scholarships differ depending on the university you are attending. Be sure to check the universities website for all the information you need. There are plenty of scholarships, so don't be afraid to apply for some.
Some useful information to know is that some scholarships are long term, up to a year that is paid monthly, while others are just a one-time amount. Most scholarships are only for enrolled students with a student visa. You might have a better chance of applying for scholarships after your study in Japan has started.
You can also work in Japan as a student. You'll need to get a work permit, which usually allows students to work 28 hours on school weeks and 40 hours during semester breaks. A good thing to note is that students are not allowed to take jobs related to nightclubs.
Most students work in shops or restaurants. You will need to speak Japanese, but part-time jobs aren't too hard to find. If you aren't a good Japanese speaker yet, you can also find jobs on campus like helping a teacher, or even giving private conversation lessons.
Top universities in Japan
What is "best" depends on what you value, but here is a brief list of the "best" universities in Japan in terms of ranking and some of the reasons why they are the universities that get a high enrollment for international students.
The first on our list is the highest-ranked university in Japan, the University of Tokyo. This university has a strong global reputation and has many different subjects and majors.
Kyoto University is another great option. It is ranked second highest in the country. They also have many different majors and global opportunities.
Osaka University is another big University that is popular and has multiple majors and programs to choose from. They also have a good international program.
Nagoya University is ranked 5th in the country. They have a great number of programs and degrees as well as a good international program.
Yamanashi Gakuin University is another great university for international students. This international university offers a four-year degree in multiple different fields.
Tips to find the right university in Japan
Even if you have the university you want to go to, make sure to apply to at least three schools. It's really important to keep your options open. Plus, even if you don't get into your top choice, your second or third choice might be even better than you realize. So, apply to more than one school and see what happens.
Stay informed. Things are constantly changing. Make sure to continuously check about the university and its guidelines, as well as, the country itself. Check up on Japan student visas, University rules, and even student work and scholarships.
Pay attention to details. You don't want to be in a difficult situation. Make sure you have a place to stay, a way to get food, etc. It's probably a good idea to visit Universities before you go if possible. Also, pay attention to visa information, scholarships and student work.
—
Studying at a university in Japan is such a great opportunity! We hope this was helpful. If you have questions, please don't hesitate to refer to this blog and read more blogs about living in Japan.