Japan tends to celebrate holidays differently from the rest of the world, and Valentine's Day in Japan is no exception! Whether you're taking the holiday to celebrate a relationship, friendship or even just to spend some time treating yourself, Japan has a way to make it one of the most memorable times of the year! Let's take a look at how to celebrate Valentine's Day in Japan!
From mid-January to mid-March, you'll see Valentine's Day and White Day posters, flyers and advertisements everywhere in Japan. Restaurants, boutiques and even convenience stores will have Valentine's Day and White Day deals and specials.
The massive signs, pink colours and red hearts everywhere will remind you that these days are coming up soon, and to let your loved ones know you're thinking of them.
We are going to break down what Valentine's Day and White Day (we will explain) are in Japan, what you should expect, as well as some of our favourite date ideas during this time of the year!
Women give men chocolate on Valentine's Day in Japan!
I'm sure everyone has figured out that Valentine's Day etiquette is a bit different in Japan than the rest of the world. Instead of giving and taking, it's a one-way street where women give presents to the men in their lives, and where men are on the receiving end on this special day.
Most Japanese people either gift store-bought chocolate or their own home-made chocolate.
Unlike in the rest of the world, Japanese women actually give presents to every man in their lives, not just their special someone. For example, it's very common for students to give presents to all their male classmates, and for employees to get presents for their male colleagues and employers. Most of these chocolate gifts aren't huge or too expensive, but they are generally very beautifully wrapped and will make the men feel appreciated.
Why do men receive everything and women nothing on Valentine's Day in Japan? To answer that question, we'll have to go back to the 1900s.
In 1936, a western snacks shop released one of the first largest advertisements for Valentine's Day, advertising that chocolate and presents should be given to both men and women.
In 1958, feminist activities in the United States emboldened usually shy and reserved Japanese women to speak up about their love and feelings. During this time, Isetan, one of the most renowned department stores in Japan, proposed a Valentine's Day campaign for women to express their love by buying gifts for men.
In the 1970s, the Chocolate & Cocoa Association of Japan (yes, there is an association) decided to make February 14th the day of chocolate, and it has since become the prominent symbol of Valentine's Day in Japan.
Different types of chocolate and what they mean
There are two main types of Valentine's Day chocolate in Japan: honmei-choco (本命チョコ) and giri-choco (義理チョコ). Recently, other types of chocolate have sprung up including fami-choko (ファミチョコ), tomo-choco (友チョコ) and my-choco (マイチョコ). These all mean and represent different things.
Honmei-choco
'Honmei (本命)' translates to 'favourite' but is understand in Japanese society to sort of mean "true love", and honmei-choco is the chocolate Japanese women and young girls give to their special someones or crushes, to their "favourite" person.
Giri-choco
'Giri (義理)' is roughly translated as 'duty' or 'obligation'. This is the chocolate that represents the courtesy and appreciation between classmates, co-workers and other people that have taken care of you in your life, and tells them that you're looking forward to growing or maintaining your cordial relationships with them.
Fami-choco
'Fami (ファミ)' is short for 'family'. Fami–choco is the chocolate you give to your family members to show your love. Most fami-chocos are chocolate you wouldn't normally get to eat or special home-made chocolate that you've spent a lot of time preparing.
Tomo-choco
'Tomo (友)' is short for 'tomodachi (友達)', which translates to 'friends'. This is the chocolate you give to friends, and it's common in Japan for friends to make chocolate together as a fun group activity.
My-choco
You've heard the saying, "to love others, you first need to love yourself"? My-choco is you showing love for yourself, whether you're allowing yourself the rare and expensive chocolate you've always wanted, or by having some alone time by making chocolate for yourself.
White Day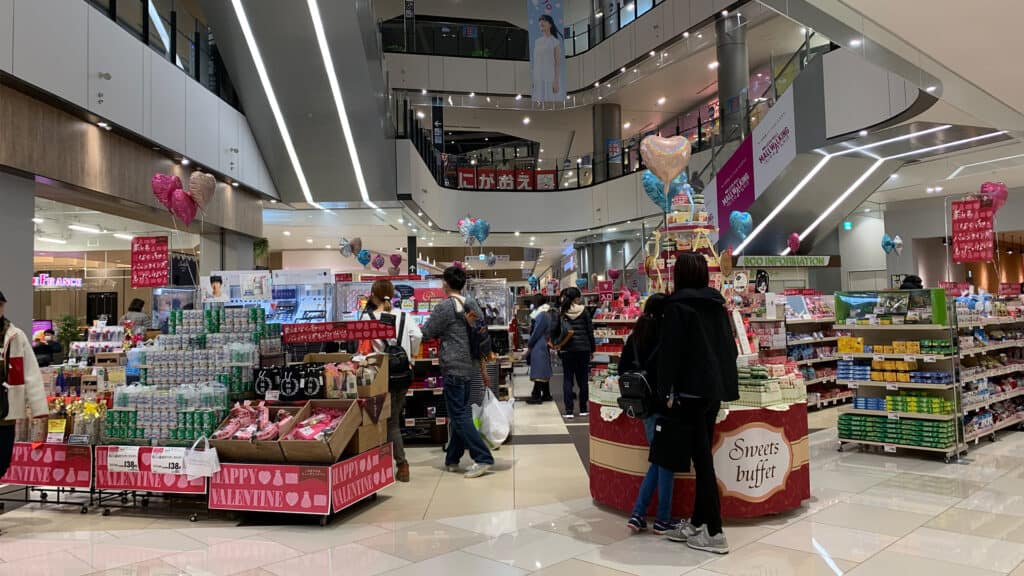 Just when you think February is finished and all the heart-shaped confectionery and love festivities are done with, think again. White Day, the counter holiday to Valentine's Day that only occurs in three countries around the world, has arrived.
So what exactly is White Day?
It wasn't long before women started to feel left out of the love-infested festivities. And so came along a new holiday (though it was most probably for commercial reasons): White Day! On March 14th, a month after Valentine's Day, men are expected to get gifts for the women they'd received presents from, with a gift that's at least twice the value of the one they'd received.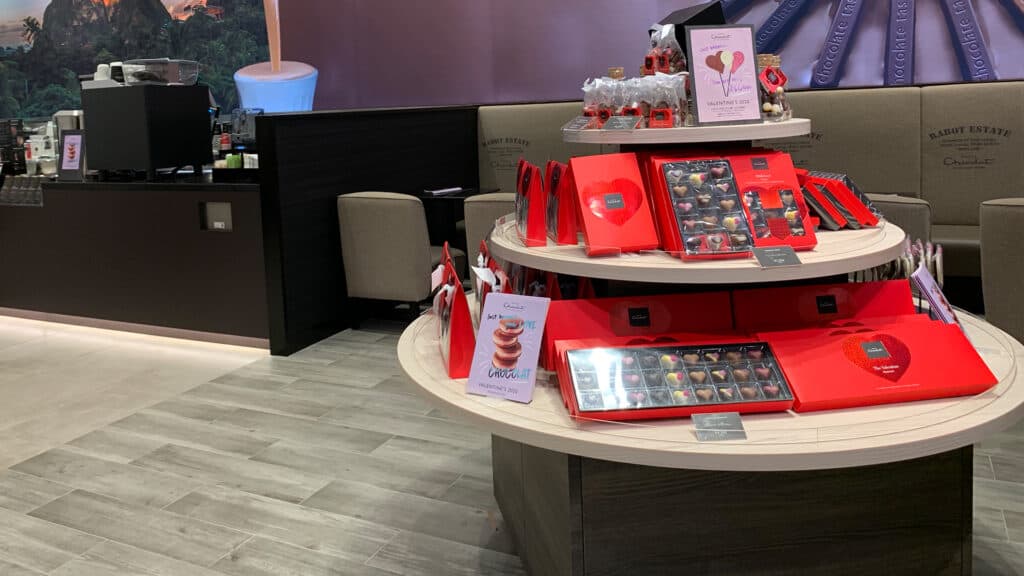 The popularity of these customs is slowly diminishing in this modern age and there are a few reasons for that, some of which are the Westernisation of the holidays, or that people don't want to contribute to these highly commercialised holidays anymore. However, an interesting and meaningful aspect of White Day is that's seen as "answer day".
Japanese people are a bit shy and reserved when it comes to showing emotions, so perhaps these holidays are an opportunity for them to show their feelings or to receive assurance about their crush's feelings before diving in and getting their emotions hurt. After all, no one likes rejection, so if she only gets you inexpensive, store-bought chocolate on Valentine's Day, or if he doesn't return the favour on White Day, take the subtle hint and don't bother confessing your feelings to them.
Date Ideas
For some romantic, relaxing and fun activities, here are some of our favourite activities and places to celebrate this special occasion:
Skytree
Skytree is the tallest structure in Japan, with an observatory deck overlooking Tokyo. Besides the observatory deck, there are many other fun activities within the building. You can explore the many different restaurants serving delicious meals, or visit the aquarium and/or planetarium!
During Valentine's Day period, Skytree offers a range of fun and unique limited edition activities. Here's a quick summary of all of them:
Valentine's Day chocolate collection
Outdoor ice-skating rink, lit up by illumination at night
Strawberry festival with countless strawberry-themed desserts
"Snow and Jellyfish" theme at the aquarium
Special Event, "Love Under The Stars", at their planetarium
teamlab Borderless
teamlab Borderless is an interactive digital art museum, and it's fun all-year-round, but the dim hallways and breath-taking, colourful light projections are especially romantic, making it a perfect Valentine's Day date spot. There aren't any special Valentine's Day-themed activities like in the Skytree, but, honestly, it's so romantic just the way it is.
Sunshine City
Sunshine City is a famous department store in Ikebukuro. It has countless local and international shops, and during this Valentine's Day season, they are putting together Valentine's Day market selling all kinds of cute and adorable items. You can also visit their observatory, viewing Tokyo from up high.
At the planetarium in Sunshine City, they have a special event called "Manten (満天)", which means "Filled in the sky". You can sit back at one of their special cloud-like couches or lie down on one of their comfy mats, and watch the projection of a gorgeous starry sky.
—
Want to check out different underground and local areas of Tokyo? Click on the area you want to explore and let us give you a tour of some of our favourite spots from famous places to underground spots! Tokyo nightlife: Shinjuku, Shibuya, Roppongi, Nakano, Shimokitazawa, Asakusa, Koenji, Akihabara and more!
Stay tuned for more information about Japan travel, Japanese culture, moving to Japan, living in Japan, Japan Nightlife and more. For more, check out Japan Gift Guides, Japan Events and Places in Japan.
—
Do you like these underground bars in Shinjuku, Tokyo? Got more interesting places to recommend to us? Leave a comment below and let us know! If you have any questions about Japan travel or Tokyo nightlife, feel free to DM us on Instagram or talk to us on Facebook messenger, we are ready to answer any questions you might have any time!

Flip Japan Guide
Got a question? Reach out to us through Instagram or Facebook Messenger
Connect with us: Instagram, YouTube, TikTok, Facebook, Twitter, Pinterest
Join our Facebook community here!

We're your local friend in Japan, helping you explore, experience and enjoy the ins and outs of Japan! When we first arrived in Tokyo, we all found this city to be overwhelming, not sure where to begin. During the years that we have lived here in Japan, we have discovered and visited countless famous tourist attractions as well as unique underground places. We are now proud to say that we are experts of Japan and would love to share the knowledge with all of you!

Tag us @flipjapanguide on Instagram and share your adventures with us!