There are currently more than 300 wineries across Japan, each with its own distinct character. If you're a wine-lover, here are 10 of the most incredible wineries in Japan that you should check out!
With the recent rise in popularity of Japanese Whiskey, Sake and Japanese beers, have you ever wondered whether Japanese wine is a thing? Something that is typically unknown is that the climate of Japan, with its long north-south axis and four colourful seasons, gives birth to wines that are truly unique and reflect the characteristics of each region.
Let's go through two of the distinct difference between Japanese wine. There are two types of wine produced in Japan, Japanese wine and Domestically produced wine. Japanese wine is a type of wine that is made exclusively from locally sourced Japanese raw materials. Domestically produced wine is a type of wine that is made in Japan, however, the raw materials used are sourced from abroad.
Here are some of the top wine breweries in Japan:
Chitose Winery – Hokkaido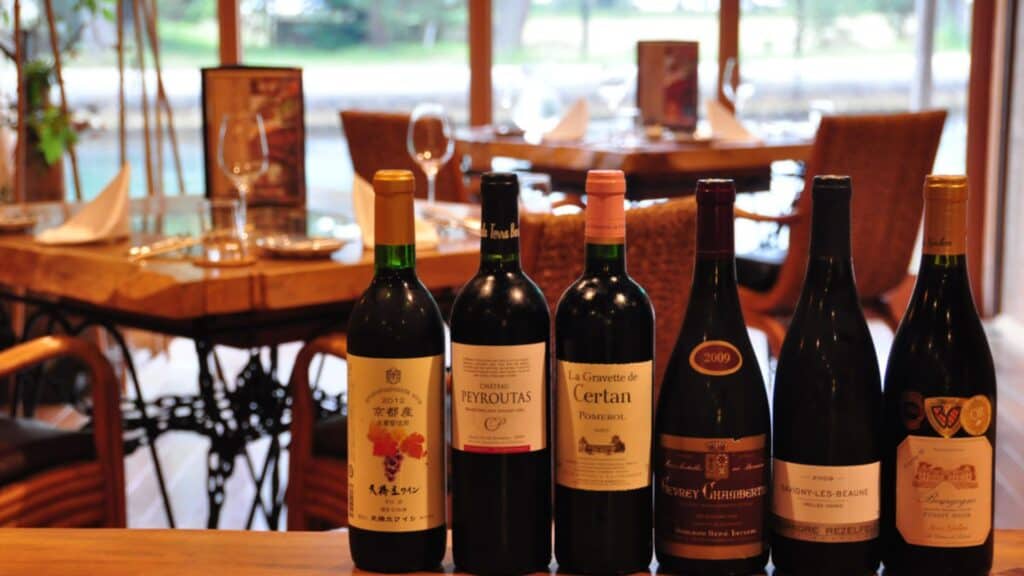 Wines nurtured in the northern climate of Hokkaido are the Kita Wine's and fruit wines. This winery is built as a stone warehouse including an improved Sapporo soft stone granary. Primarily, Chitose Winery grows mainly Pinot Noir for red wines, and Kellner for white wines.
The winery is currently run by Mr. Keiji Misawa who is the son of the Misawa family. In fact, this family has a long history of brewers who through each generation have passed down the skill and knowledge of making perfect Japanese wine. If you visit here, you are able to take a free tour (pre-booked) where you are able to see the equipment used to make the wine and the process of the brewing.
Official website
http://www.chitose-winery.jp/
telephone number
0123-27-2460
Google map
〒066-0035 Hokkaido Chitose-shi Takashiro 1-chome 6-20 [Car] About 15 minutes from "Chitose IC" on the Dojo Road, about 20 minutes from the Chitose "Higashi IC" on the East Road [Train] 10 minutes
Wine Chateau Osako – Iwate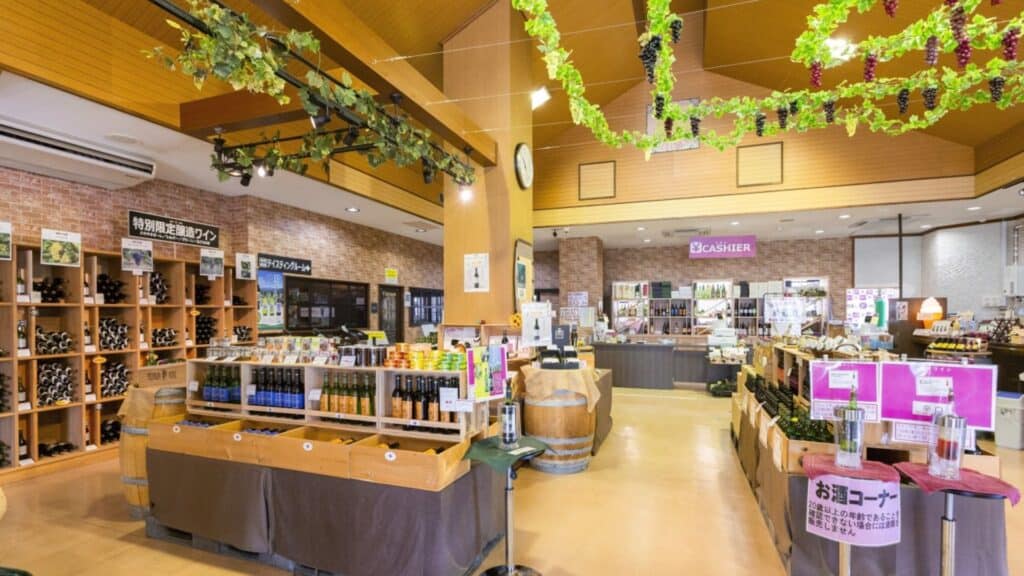 Based in the Iwate Prefecture, Wine Chateau Osako offers a complete hands-on brewing tour with full tasting and education on the personalities of the wine such as flavour, taste and rarity value. In the wine cellar, Chateau Osako currently stores over 2000 bottles of wine.
It is believed that the climate, with little precipitation and a vastly varying temperature difference between the night and the day and the weakly alkaline limestone soils, allows for Osako to essentially be a wine utopia.
Wine Chateau Osako【Iwate Prefecture】
[Address] 10-18-3 Osako-cho, Hanamaki City, Iwate Prefecture [Business hours] 9:00 ~ 16:30 [Regular holiday] Tuesday,
year-end and New Year holidays (December 31 ~ January 3) [Fee] Free admission [Access]
Edelwine | Introducing wines using grapes from Iwate Prefecture It is a winery in Tohoku, Iwate, Edelwine. (edelwein.co.jp)
Akibo Winery – Miyagi
Akibo Winery is located in the Akiho Onsen Township. This winery is stylish, and offers incredible views of the vineyards surrounding. They focus on 12 cultivars, including black and white grapes native to France from the region of Bordeaux and Alsace.
Additionally to that, they also have an on site laboratory with a maturation cabinet. They allow for tours and tasting at these areas! If you were to visit the café at this winery, they offer certain snacks which they provide based on the suitable wine pairing.
Winery [Address] Miyagi Prefecture Sendai City Taihaku-ku Akibo-cho Yumoto Sugihara West 6 [Business hours] 9: 30 ~ 17: [Regular holiday] Tuesday [Fee] [Tour] Free [Tasting] 200 yen ~
[Access]
Asahi Town Wine Castle – Yamagata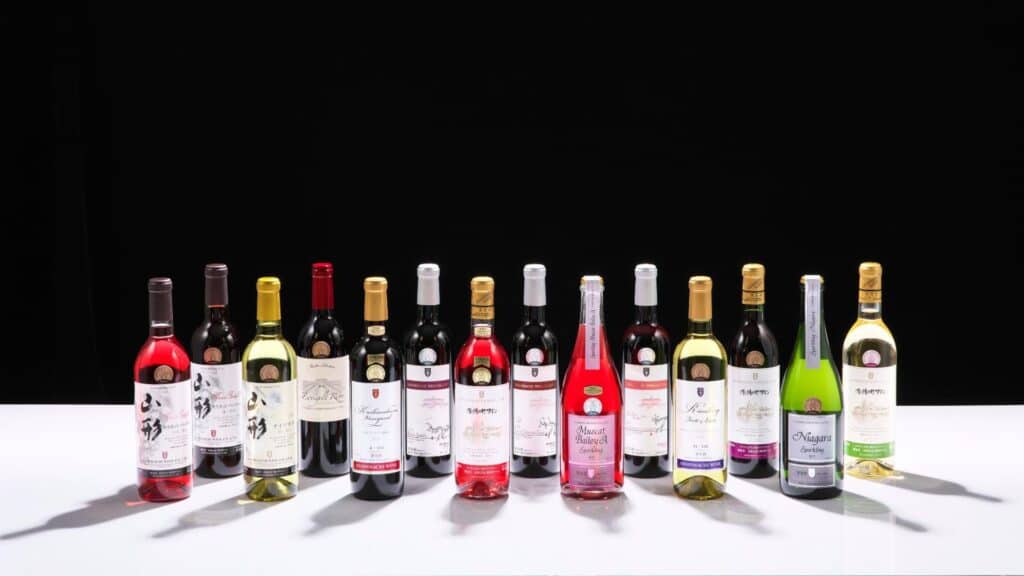 Asahi Town Wine is a spectacular winery, simply in the fact that the winery is reminiscent of a European castle. This is why the Asahi Town Wine is also known as Asahi Town Wine Castle.
Red, white and rosé wines made from locally grown grapes, sparkling wine made from 100% Yamagata grapes, Asahimachi brandy, fruit wines such as cherry and peach, as well as grape juice, which contains no additives whatsoever are all produced here. When you visit, you are able to watch the wines being created and then afterwards, visit the on site shop to sample many of the wines for free!
Asahi-machi Wine Castle
[Address] 1080 Aza Takano, Oaza Oya, Asahi-machi, Nishimurayama-gun, Yamagata Prefecture
[Opening hours] [Apr-Oct] 9am-5pm [Nov-Mar] 9am-4pm
[Closed] Year-end and New Year holidays
[Fees] [Admission] Free
Tokyo Winery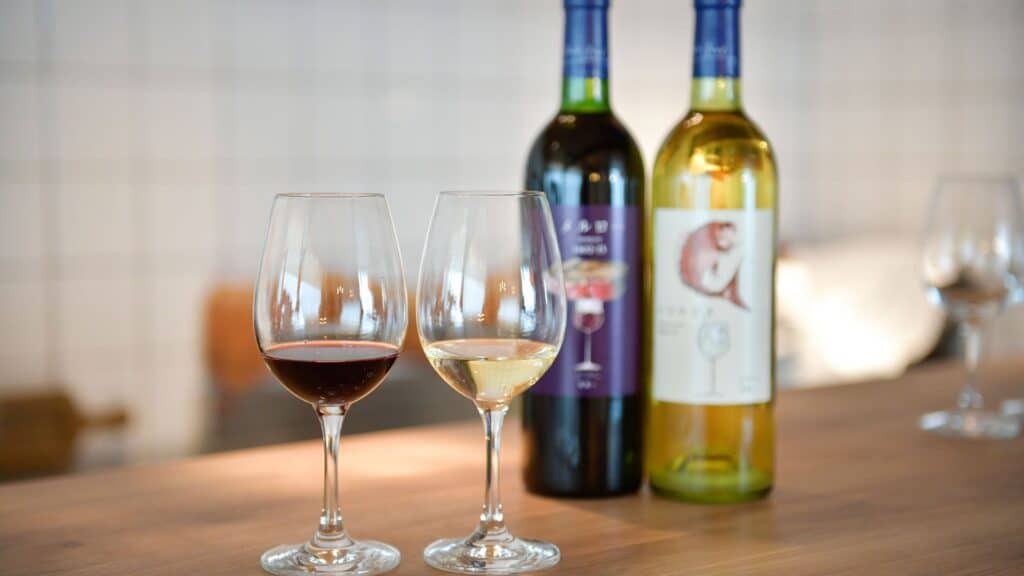 Since opening in 2014, Tokyo Winery is renowned as Tokyos first winery! Founded by Miwa Echigoya, the ambition was to allow for people living in Tokyo to experience the simple concept of enjoying both wine and vegetables produced in Tokyo together!
Tokyo Winery is open for Lunch on Saturdays and Sundays, making it the perfect attraction for a little sightseeing on the weekends.
Official website
telephone number
03-33867-5525
Google map
〒178-0061 2-8-7 Oizumi Gakuencho, Nerima Ward,
Tokyo [Train] 10 minutes on foot from Seibu Railway "Oizumi Gakuen Station"
business hours
11:00~17:00
Closed
Wednesday
remarks
Parking: None
Curve Dotch Winery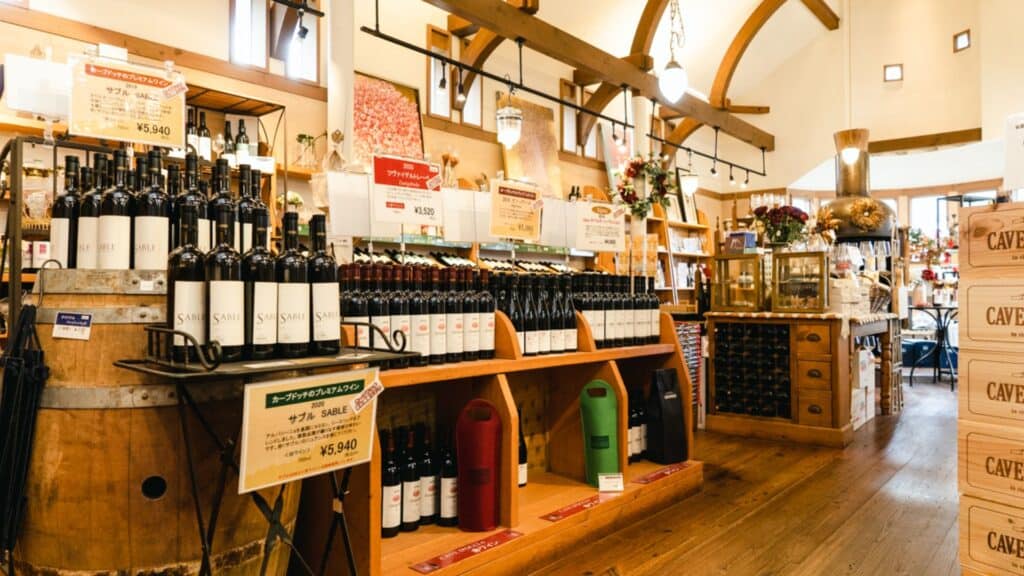 Based at the foot of Mt Kakuda, the Curve Dotch Winery is an elegant and truly unique place to visit, resembling a European wine village. The winery includes a wine cellar, restaurant, shop and a garden where you can explore and casually enjoy delicious wine and food.
I highly recommend visiting this winery if you are interested in wine tours and understanding the fundamentals of making good wine. This winery tour takes you through the vineyards, vinification room, and barrel-ageing cellars, complete with an explanation of the wine-making process. There is also a restaurant, café and even a hot spring on site!
Curvedotchi Winery
[Address] 1661 Kakudahama, Nishigamaku, Niigata City, Niigata Prefecture
[Opening hours] [Wine shop] 10am – 5pm *Varies according to the facility.
[Closed] Open every day.
[Admission] Free *Tasting is charged.
Heidi Winery – Ishikawa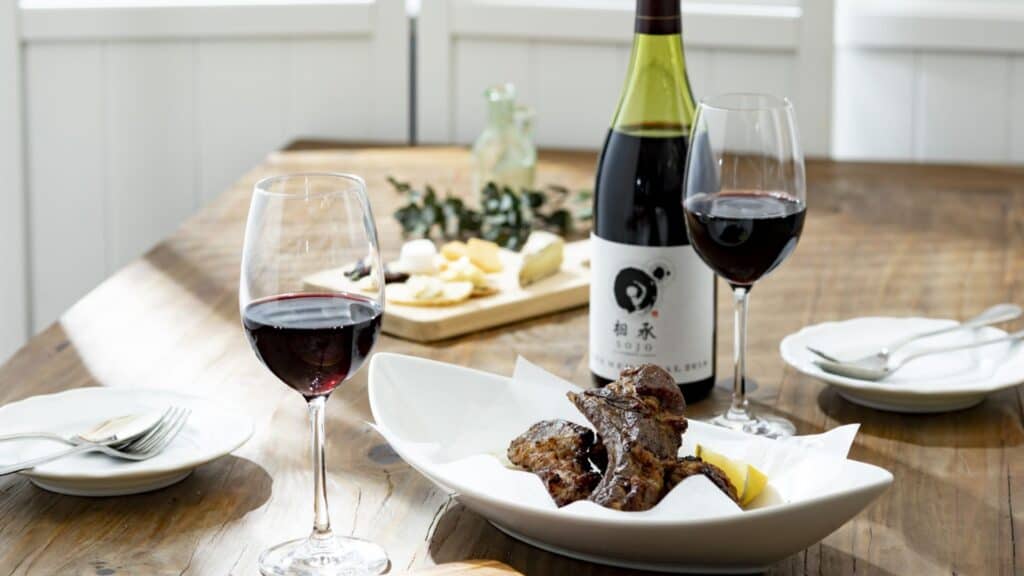 If we refer back to the two types of wine in Japan explained earlier, here is where you will appreciate this offering. Heidi Winery prides itself on using homemade Japan grapes from the local areas. These grapes grow overlooking the Sea of Japan with the specialty varieties being the Aojo series and the Senri series.
These are the perfect wines to match amazing Japanese seafood! The winery tour itself allows you to visit the vineyards and then enjoy a tasting from a window with a spectacular view.
Heidi Winery [Address] 31-21-1 Chiyo, Monzen-cho, Wajima-shi, Ishikawa
Prefecture [Business hours] [Wine Shop] 10:00 ~ 17:00 [Regular holiday] Tuesday [Fee] [Tour/Tasting] 1100 yen [Observation only] 550
yen
[Access]
Nakaizu Winery Chateau – Shizuoka Prefecture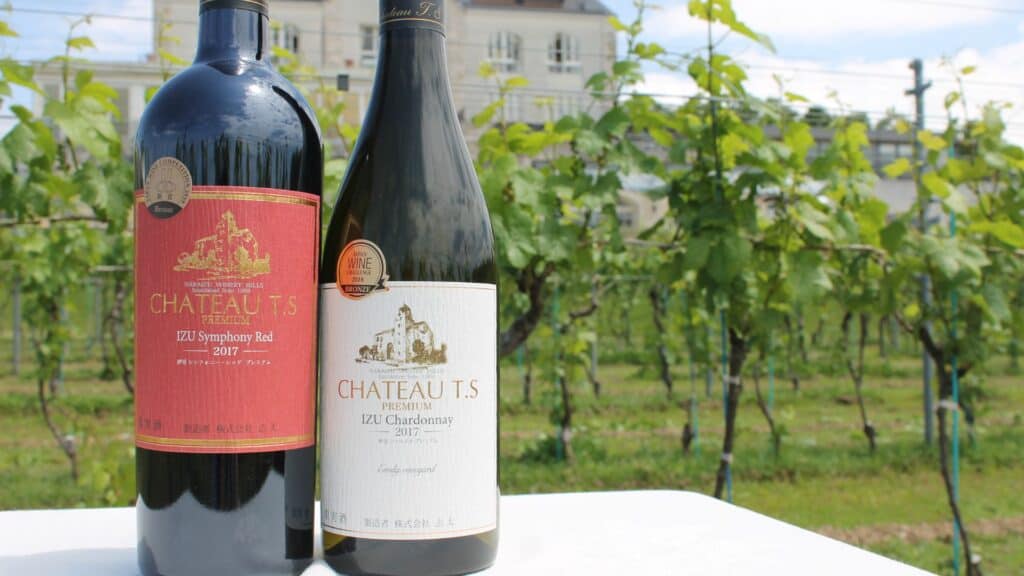 This winery is operated by the Sidax Group and has a huge 10 acres of vineyard fields. The winery prides itself on creating its own wines, wine grape vinegar and wine grape juice. All of these pair with its own cheese and hams that will match perfectly with their wines.
The winery also features a restaurant, so that you can enjoy the most elegant experience of tasting incredible wines while enjoying great food. Furthermore, touring the winery and visiting the wine cellar is completely free!
Naka Izu Winery Chateau T.S.
[Address] 1433-27 Shimo-Shiraiwa, Izu City, Shizuoka Prefecture
[Opening hours] [Weekdays] 9.30am – 5pm [Saturdays, Sundays and public holidays] 9am – 5pm.
Subject to seasonal changes. Check the website for details.
[Closed] No regular holidays.
[Admission] Free of charge.
Katasimo Winery [Osaka]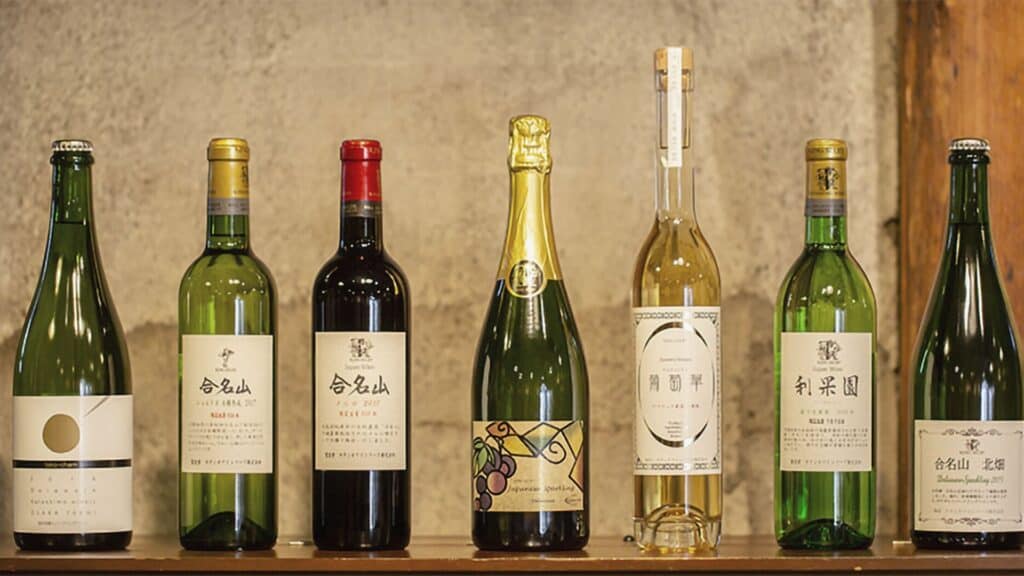 Katasimo Winery is located in the Kashiwabara City in Osaka. In fact, this winery is based in the largest grape-growing area in Osaka and has a history of brewing since 1913.
The wines, named after the company's vineyards, are made from grapes grown on the company's own farm using reduced pesticides and organic fertilisers where possible. Winery tours are also held. During the tours, wine tastings are also available, so you can find the perfect wine for you.
■Katashimo Winery
[Address] [Direct sales office] 2-7-33, Taiheiji, Kashiwabara, Osaka
[Opening hours] [Weekdays] 10am – 6pm [Saturdays, Sundays and public holidays] 10am – 5pm. 
Winery tours are held irregularly. Reservations required after checking the website.
[Closed] New Year's Eve and New Year's Day.
[Fees] Vary according to plan. Check website for details.
Sera Winery – Hiroshima
Sera Winery sources its grapes from the Sera region of Hiroshima. The differing grapes offer wines that can be very dry to extremely sweet. Sera Winery is located next to the Sera Yume park which hosts incredible scenery and a nice change of pace for people looking to take a day out.
There are two brewing tours that allow visitors to experience the climate of the Serra Plateau and the thoughts of the brewers. This includes a tour of the brewery and a tasting of the wines in storage. You can also have a label made with your photo or message, so your original Sera wine is a great way to create memories!
Sera Winery
[Address] 518-1 Kurobuchi, Sera-cho, Sera-gun, Hiroshima Prefecture
[Opening hours] [Winery shop] Mar-Dec 9am-5pm, Jan-Feb 10am-4pm.
[Closed] [Apr, May, Sep, Oct] Open daily [Mar, Jun, Jul, Aug, Nov, Dec] Tuesdays [Jan, Feb] Tuesdays, Wednesdays
[Admission] Free.
Final Thoughts
As you can see, there are many different wineries throughout Japan that use a combination of domestically sourced grapes and locally grown. Japan has an edge for quality, and this is clear with the offerings of wine from Japan.
With Japan's varying climate, the opportunity for great wine and wineries is vast. Come check it out for yourself on your next visit in Japan!