Beer is a popular beverage that is enjoyed all over the world in many different ways. Beer varies widely, depending on where it is brewed and the style of brewing method used. Japanese craft beer is one of the many unique drinks you can try in Japan!
Regardless of where you are, it remains consistent that people enjoy a refreshing beer no matter the occasion. Let's take a look into Japanese craft beer and which craft beer breweries in Japan you should check out!
What are Japanese beers?
Introduced in the Edo period (1603 – 1868), Japanese beer made its way onto the market leading to the opening of some of the world's major beer breweries throughout the Meiji era (1868 – 1912).
Interestingly, Japan's history of beer goes back hundreds of years when Western culture began importing products to Japan in the early Edo Period. In fact, the first Japanese person recorded to have tasted beer was Tamamushi Sadayu, a Samurai from the Sendai Clan.
The first beer brewery established in Japan is the Yokohama Brewery in 1869. From this point, more beer breweries began to pop up in Yokohoma due to a driving western influence. These breweries were mainly opened by foreign workers, however, in 1872, the very first fully Japanese beer brewery was opened in Osaka. Then in 1876, Sapporo Beer Brewery opened its first brewery, which was the predecessor of todays well known Sapporo Beer! So now that we have covered a brief history lesson on Japanese beer, let's take a look at the important part, where to taste these beers at their freshest!
Sapporo Breweries Ltd Hokkaido factory [Hokkaido]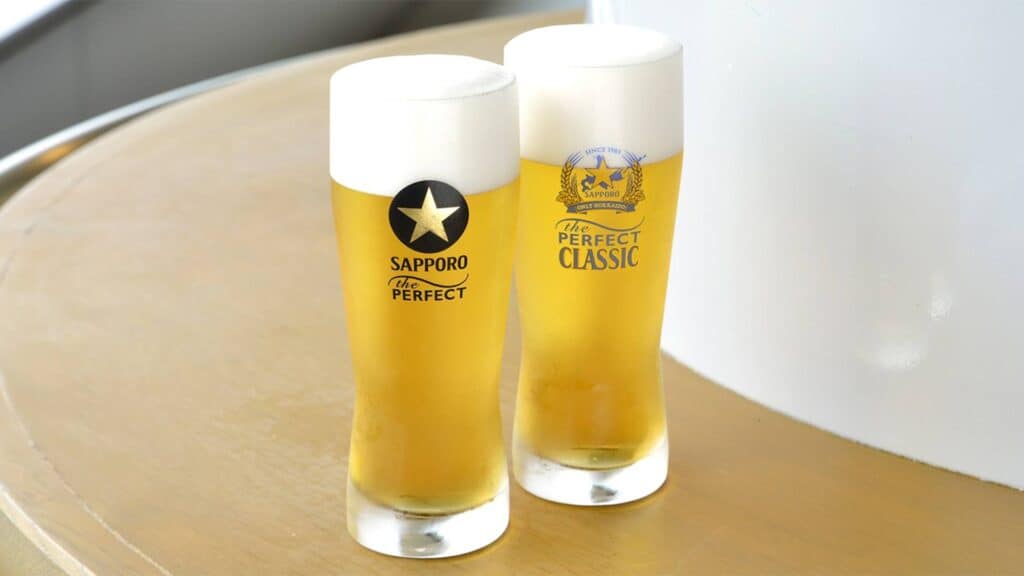 The history of Sapporo Beer dates back to 1876, when the Kaitakushi Beer Brewery (later Sapporo Beer Brewery) was built in Sapporo. The beer was fermented and matured at low temperatures under the direction of Nakagawa Seibei, the first Japanese to learn beer brewing in Germany, and was marketed as 'Cold Sapporo Beer'.
Visitors can observe the beer production process and sample freshly brewed draft beer in the tasting room. There is a restaurant, a par-golf course and a botanical garden on site. There is also a 5 km long cross-country ski slope (walking ski slope), although this is only available in winter.
Address:
542-1 Toiso, Eniwa City, Hokkaido
More information:
https://www.jalan.net/kankou/spt_01231cc3340045238/
Asahi Breweries Hokkaido factory [Hokkaido]
This is the only large-scale beer brewery in Sapporo, producing more than 50,000 kilolitres of beer annually. The factory is free to visit and allows visitors to sample up to three glasses of freshly brewed beer per person for 20 minutes, making it a true social studies spot for adults.
Another attraction is the Asahi Beer Garden Shiroishi, located on the premises, where fresh beer can be enjoyed at four restaurants. Taste freshly prepared 'Asahi Super Dry' and Genghis Khan at the Hamanasu Kan, which is adjacent to a 1,000-litre beer tank filled with beer direct from the factory.
Address:
Address 1-1 Minami, Nangodori 4-chome, Shiroishi-ku, Sapporo, Hokkaido
More information:
Kirin Brewery Company, Hokkaido Chitose Factory [Hokkaido]
Kirin Brewery has 11 factories across the country, with the Chitose factory operating in Hokkaido. The Chitose factory uses water from the Uchibetsu River, a tributary of the Chitose River, to produce beer and other products, almost 100% of which are consumed in Hokkaido.
Visitors can experience a brewery tour here, and the attached shop sells original products such as beer chocolates, beer glasses and mugs.
There is also a restaurant where you can enjoy Jingisukan and freshly brewed beer.
Address:
949-1, Kaminagato, Chitose, Hokkaido, Japan
More information:
https://www.kirin.co.jp/experience/factory/english/beer/
Hideji Kyushu Lager [Miyazaki Prefecture]
The ultra-soft water from Mt. Mukabaki in Miyazaki Prefecture, malt and barley from Kyushu, and hops from Kyushu are all used in order to brew this delicious lager. Hideji lager features a fruity aroma and bitterness achieved by fermenting in a slightly higher temperature range.
Occasionally, factory tours are available. There is also a windowed observation room which provides a view into the factory.
Address:
747-58 Mukabakicho, Nobeoka City, Miyazaki Prefecture
More information:
Akitakomachi IPL [Akita Prefecture]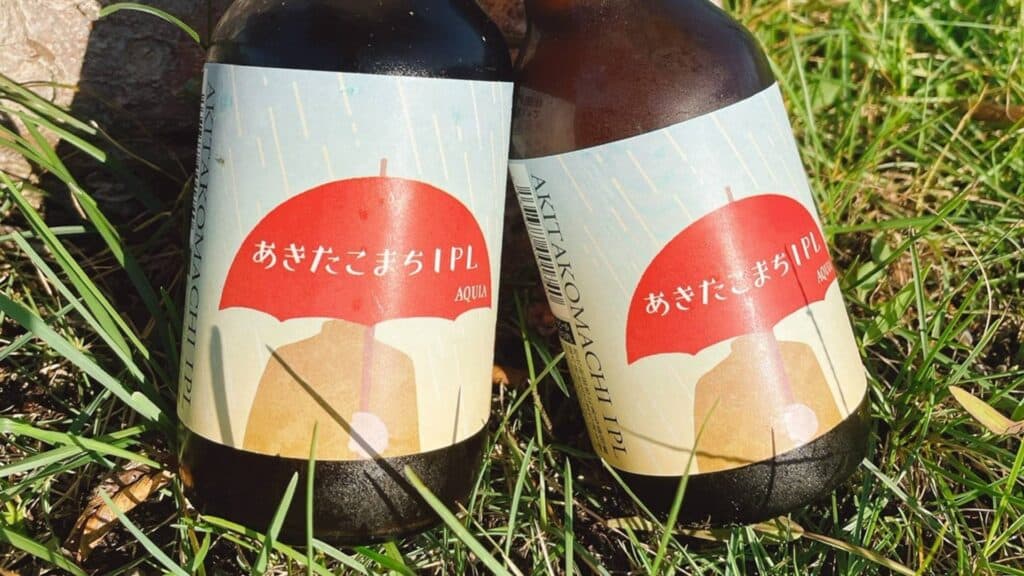 Akita Komachi rice from Shibata Farm in Akita City, Akita Prefecture, and IBUKI hops from Yokote blend together to create this beer. It also boasts the gorgeous aroma and clean taste potential of local rice. The label design was drawn by students at Akita Public Art University.
Address:
1-2-40 Omachi, Akita City, Akita Prefecture, Japan
More Information
Suntory Musashino Tokyo Brewery [Tokyo, Japan]
The Musashino Brewery reopened on Wednesday 1 October 2008! The Musashino Brewery is the only factory in Tokyo where visitors can observe the beer production process.
The Musashino Brewery has reopened for tours with a quality and realistic atmosphere befitting the birthplace of The Premium Maltz, and a universal design that allows visitors to tour the brewery safely and securely.
Why not come and visit the home of The Premium Malts?
Address:
3-1, Yazaki-cho, Fuchu, Tokyo
More Information:
https://www.suntory.co.jp/factory/musashino/
Nomamba Pilsner [Saga Prefecture]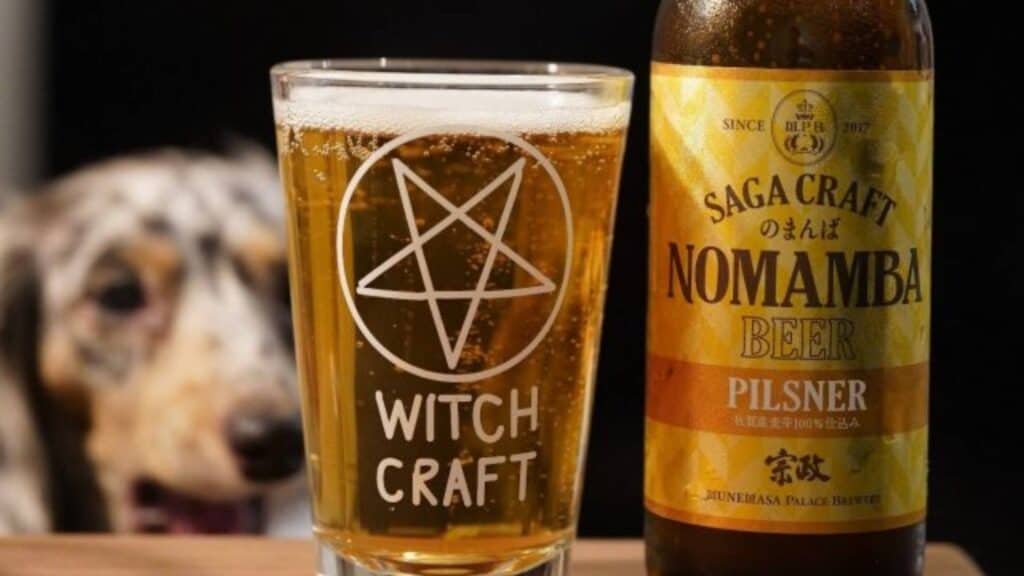 This beer boasts the sweet and gentle taste of 100% Pilsner malt from Saga Prefecture, the largest producer of 2-row barley in Japan.
Named after the dialect phrase 'koi wa dogan shite den no manbaikan' (if you don't drink this, it's such a waste that you'll lose your life).
Address:
340-28, Toiya Otsu, Arita-cho, Nishimatsuura-gun, Saga Prefecture
More information:
Final thoughts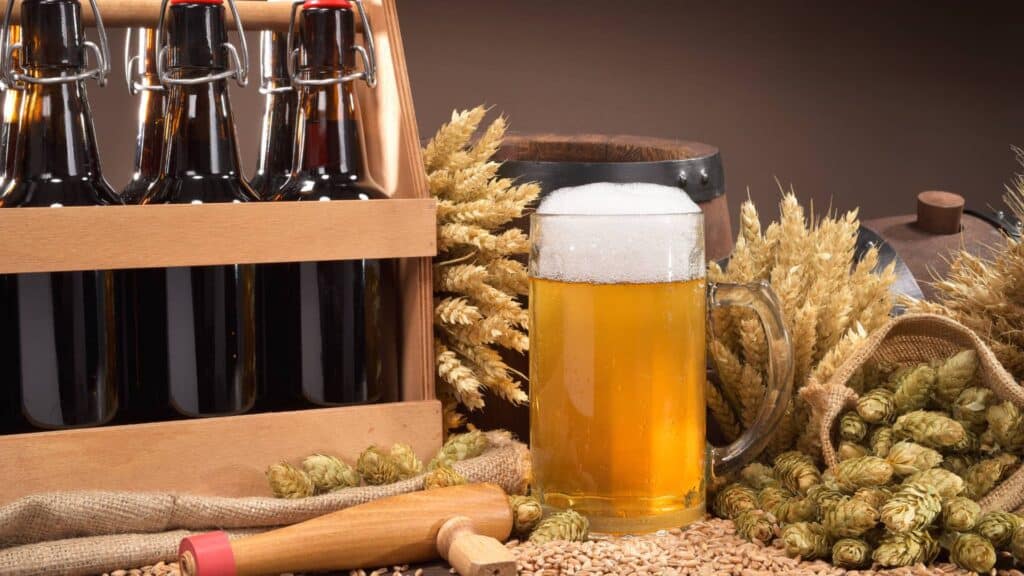 There are many great beers to enjoy in Japan, and with the new developing craft beer market, the options are expanding even more. Each of these breweries offer a truly different experience and are spread out all across Japan.
It doesn't matter where you are, there is always the option of great beer!