Are you thinking about visiting this unique area near Tokyo or even staying in the Yokohama Station area, and wondering what are some things to do, places to visit and restaurants to check out?
There are so many neighbourhoods and areas in Tokyo. Besides the famous towns like Shinjuku, Shibuya and Harajuku, there are many incredible places and spots in and around Tokyo that are worth a visit. If you're looking to visit a fun neighbourhood and check out some hidden gems, Yokohama station area might be a great place to check out. In this Yokohama station area guide, let's have a look at what to do in Yokohama station, where to eat and drink in Yokohama station, where to stay in Yokohama station and some hidden gems in the area.

One of the best ways to explore Tokyo is to visit the local areas and immerse yourself in the local culture. If you want to explore local areas, we have created scavenger hunt adventures personalised to your interests, filled with fun facts, clues and puzzles. If you're curious, you can check out the games here!

Check out the Flip Japan Games here!

What is Yokohama?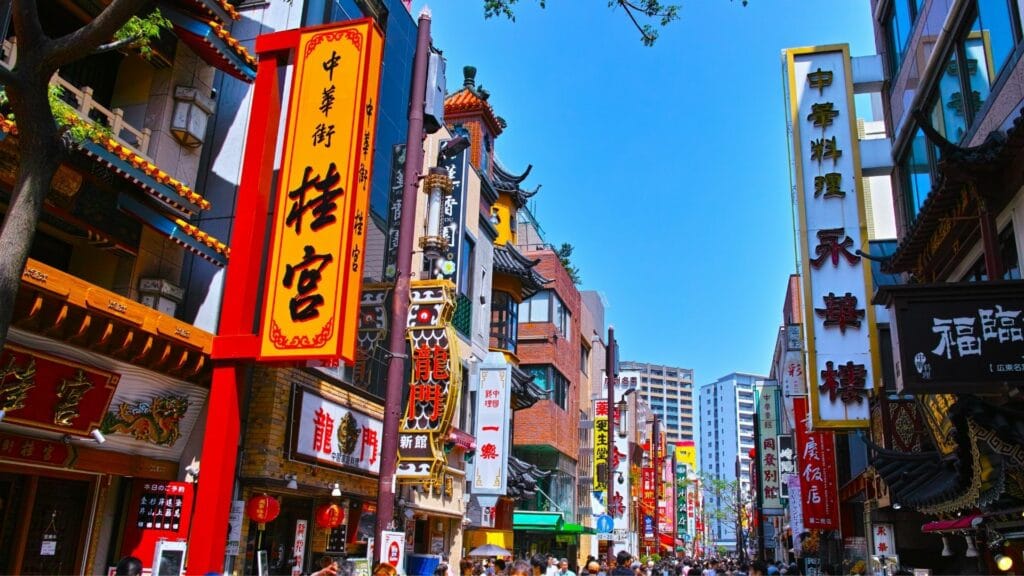 Yokohama is the second-largest city in Japan, located in Tokyo Bay, south of Tokyo. Yokohama is a lively and modern city that mixes Japanese traditions with the traditions of China and the West. Whether you want to savour delicious food, immerse yourself in culture and history, or take in breathtaking scenery, the region inside and outside of this jewel of Japan has you covered.
The Japanese city of Yokohama is considered one of the most important and beautiful cities in Japan, where many visitors and tourists flock to vacation and travel with their families.
When visiting Yokohama, most people tend to ride the train past Yokohama station and head to Sakuragicho and Minatomirai area. However, being the 5th busiest station in the world with approximately 760,000,000 people visiting per year, Yokohama station has a lot to offer.
Things to do around Yokohama station
Fujiko Fujio Museum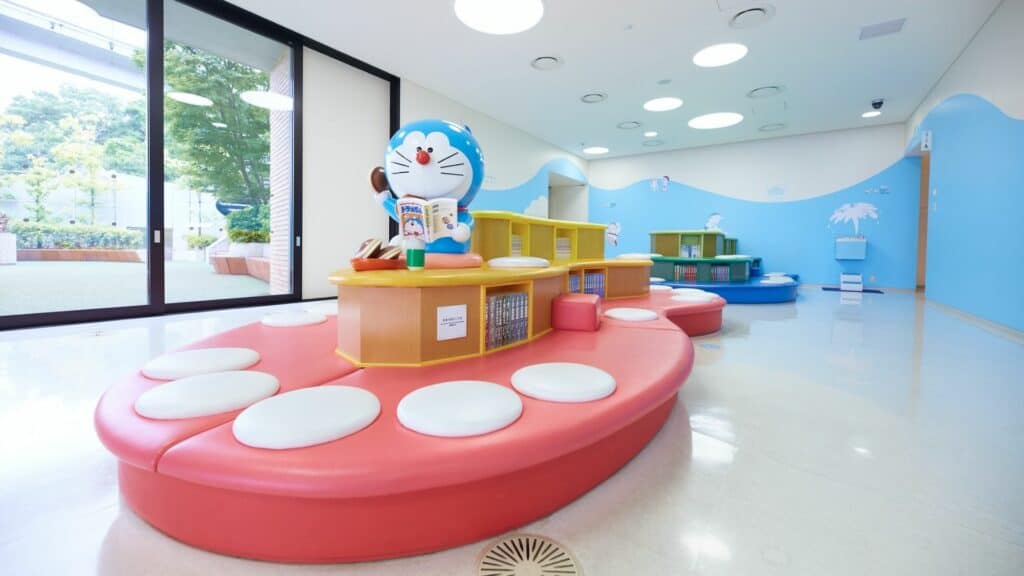 Enter the world of Japanese manga at Fujiko Fujio Museum, discover original artworks from different manga stories, a theatre showing an original short film, as well as a manga reading room with an interactive children's area.
You have the option of riding a Doraemon bus from Noborito station to the museum. Keep a lookout for many Doraemon characters that can be found along the way.
The staff are very friendly, and each guest will get a tape (in your preferred language) that will walk you through the museum and share the stories and explanations of the art and Fujio's career.
Enjoy a peaceful time at the museum restaurant, surrounded by a rooftop garden outside the window. This restaurant offers many edible creations in the form of a Doraemon. There are meals like Doraemon curry, Chimpui waffle, Osanpo pokoyan burger, and so many more.
It's a fun place for families, and a must-visit for fans of the cartoon "Doraemon".
Find out more about Fujiko Fujio Museum here on Google maps.
Hara Model Railway Museum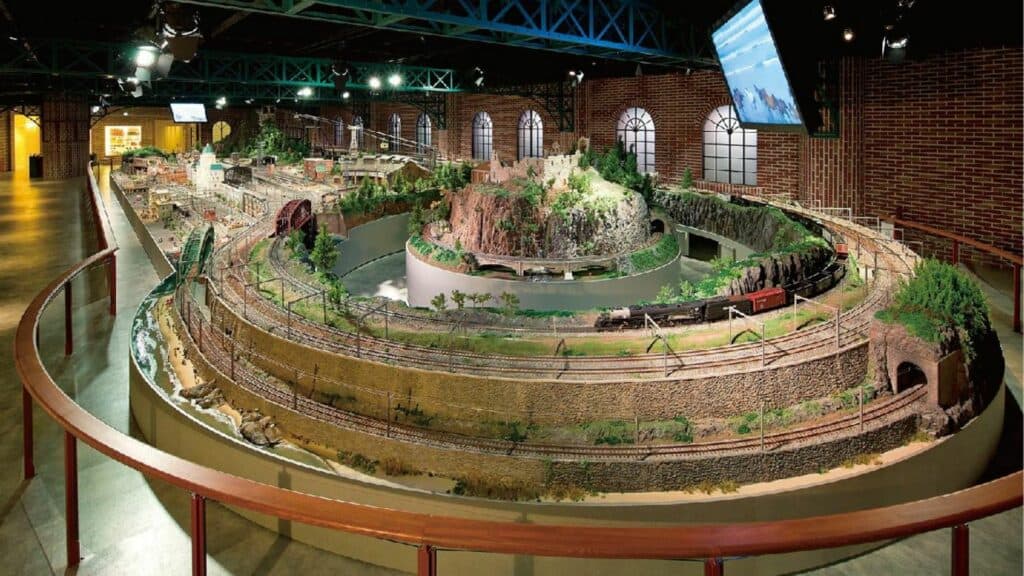 If you're into railway history in Japan, you must visit the Hara Model Railway Museum, where Japan's first railway started. There are around 1,500 cars in the collection. A unique feature is that all the handmade models were done by one person.
There are two large areas for you to view the different models. Plus, different sounds surrounding the museum, like rails squeaks, gears, and brakes add to the environment.
You also have the option to sign up to drive the simulator. It's so much fun and a great activity to try if you have the time. There is also a playground, plus a Thomas the Tank Engine for kids to enjoy. It is perfect for families or just train lovers. Plus, the friendly staff and the massive working model railway set, make this a must-visit museum.
Find out more about Hara Model Railway Museum here on Google maps.
SOGO museum of arts
For anyone who is into the arts, loves to see places that contribute to the local community and expand understanding of world cultures, or loves to visit a museum of real art, you should visit the SOGO museum of arts.
It is a three-minute walk from Yokohama Station. They have new exhibitions every two months, so it's a place you can visit often and get something new every time. They have had exhibitions, like Alice in Wonderland, Mucha, Japanese weddings, and so many more.
They also have collections of over 100 oil paintings by Shintarou Suzuki. The ticket price changes depending on each exhibition, so be sure to check the website for different exhibitions and prices.
The museum is on the 6th floor of the Sogo department store, so there are places to shop and delicious spots to eat. There are many great options for shopping and finding the perfect gift.
It's open until 20:00. It's a little known spot, so it's not usually crowded, and you can enjoy the exhibitions at your own pace. It's a peaceful place to take in all the art has to offer, as well as shopping and getting a tasty bite to eat afterwards.
Find out more about SOGO museum of arts here on Google maps.
Asobuild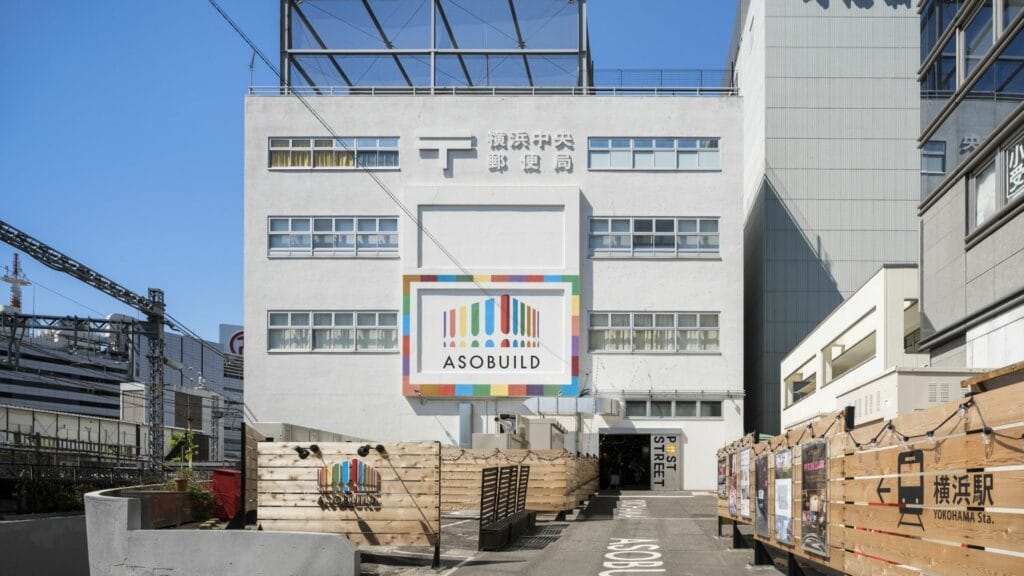 This building is full of activities, attractions, family activities, sports, and so much more. It's easy to access from the Yokohama Station, and each floor has a different theme.
The B1 floor is an amusement bar and lounge. It's a playground for grownups. There are a variety of board games to play while enjoying cocktails and other drinks made by professional bartenders.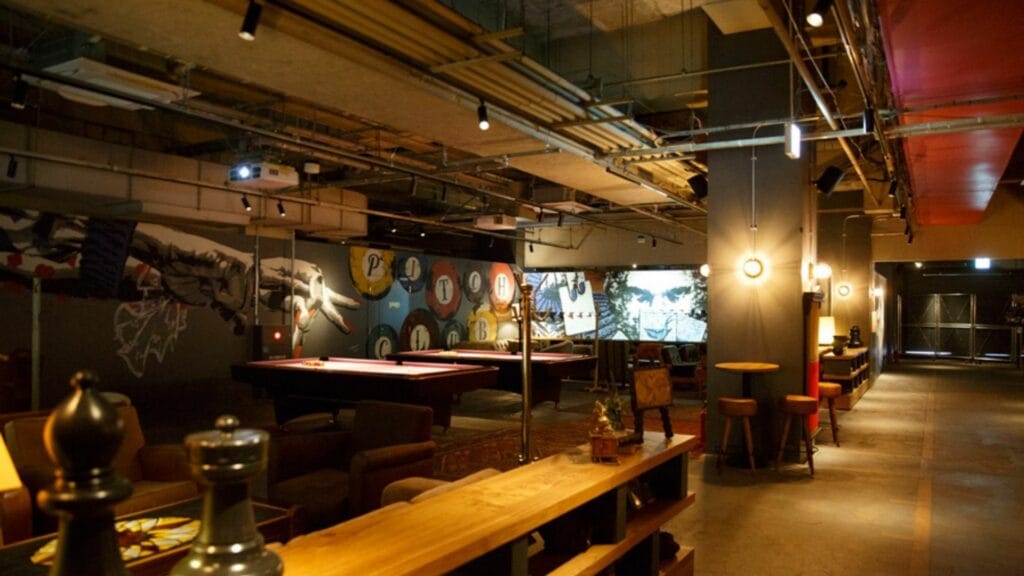 The 1st floor is a gourmet floor. It is designed by people who love and want to share Yokohama shops and restaurants. There are 18 different shops to visit on this floor. There are many different types of restaurants, some traditional Japanese food and some like Daigomi Burger, which is a great spot for western cheeseburgers.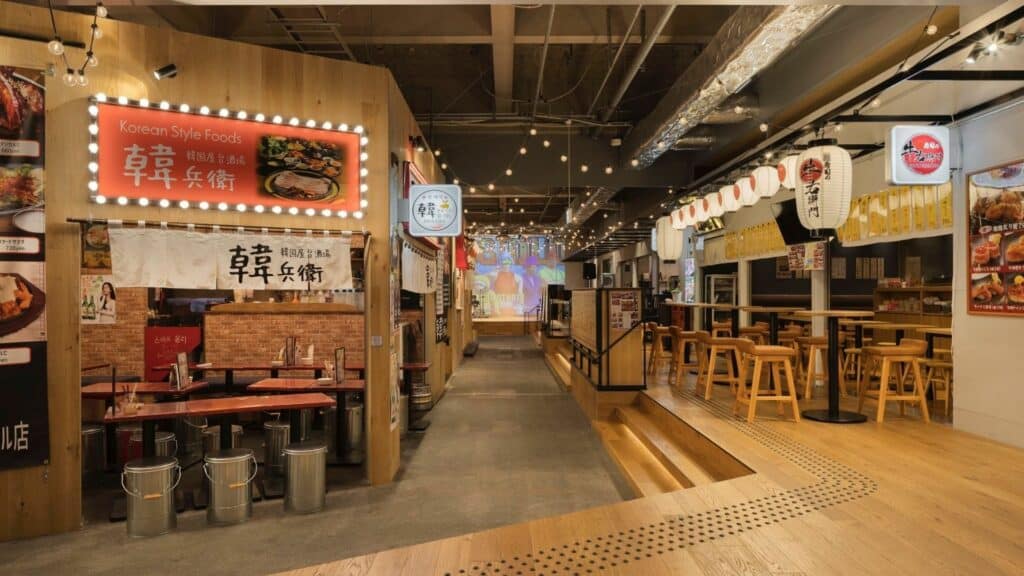 The 2nd floor's concept is a multi-brand shop of different entertainment experiences. This floor will change periodically and hold different events using the latest technologies. There are events like sports attractions, exhibitions, virtual reality, escape rooms and so much more.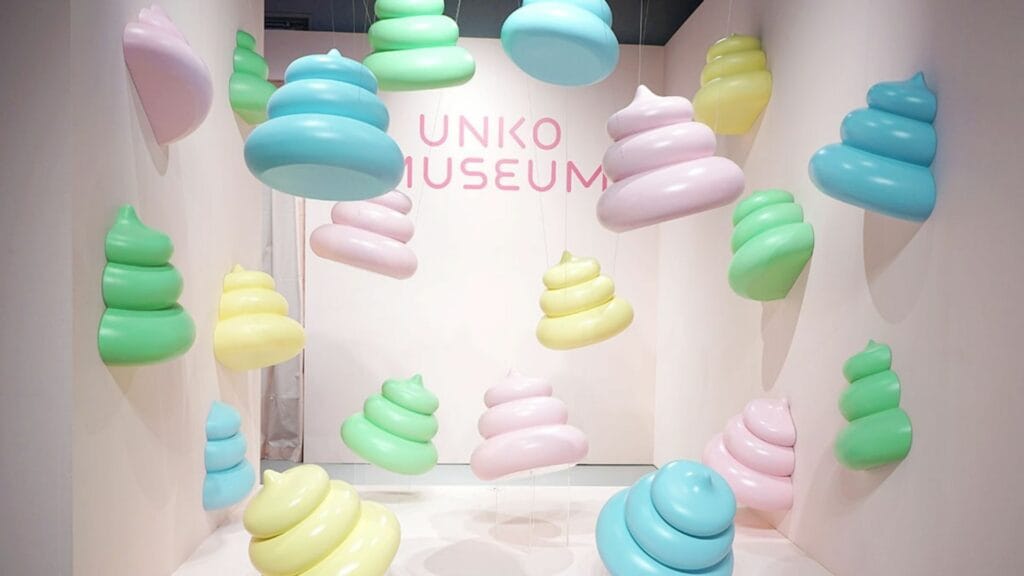 The 3rd floor is one of Japan's biggest experience-based spaces for handcrafts, with craft-making workshops every day. Different artists of different backgrounds offer classes here every day. There are more than 200 classes of 20 different genres. You can also visit exhibitions and shop for the perfect item.
The 4th floor is the indoor kid's park. This was designed to inspire and teach kids while they play. There are nursery rooms, storage rooms for strollers and other great features that make this park perfect for families.
Then finally, the roof floor is a multi-sports court for futsal and basketball. Special events and classes (which are conducted by professional athletes) are held here. There are also yoga classes, sports classes for children, court rentals and more.
This place is a must-visit for anyone in Yokohama. There are so many different things to try and see. It's perfect for families, individuals or groups of friends.
Find out more about Asobuild here on Google maps.
Bunshin Tattoo Museum
This museum has works from a renowned master of traditional Japanese tattooing, Horiyoshi III. The museum gets its name from the ancient Japanese word for tattoos, Bunshin. This museum has many amazing and weird stuff to enjoy. Plus, it has a gallery full of incredible tattoo art that fills two floors.
The history of the museum is unique and powerful. Tattoos in Japan have usually been looked down upon and closely related to the Yakuza (hence why most onsens ban tattoos.) However, this Bunshin collection fights against those prejudices and creates beautiful art that can be appreciated by anyone.
There is a variety of artwork. The museum itself is quite small, so it doesn't take too long to go through. It has a tight space, but it's still worth a visit.
Find out more about Bunshin Tattoo Museum here on Google maps.
Yokohama English Garden
This garden has more than 1,800 roses of 1,300 different varieties. This English garden is a place where you can enjoy roses from spring to fall, plus it includes roses that bloom all year round, so you can go anytime and still enjoy the beautiful flowers.
The garden opens at 10 A.M. You can also take a free shuttle bus from Yokohama station to the garden. Price does change depending on the season, so be sure to check for that.
It can be a little crowded, but there are many places to 'escape' all the people if you feel like it's too crowded. There are many places to sit and relax. Some people even go and read a book in a quiet place, taking in the fragrance of the flowers.
This beautiful garden is a great spot for a photoshoot, a date, or even just a fun hang out with friends and family.
Find out more about Yokohama English Garden here on Google maps.
Keikyu Museum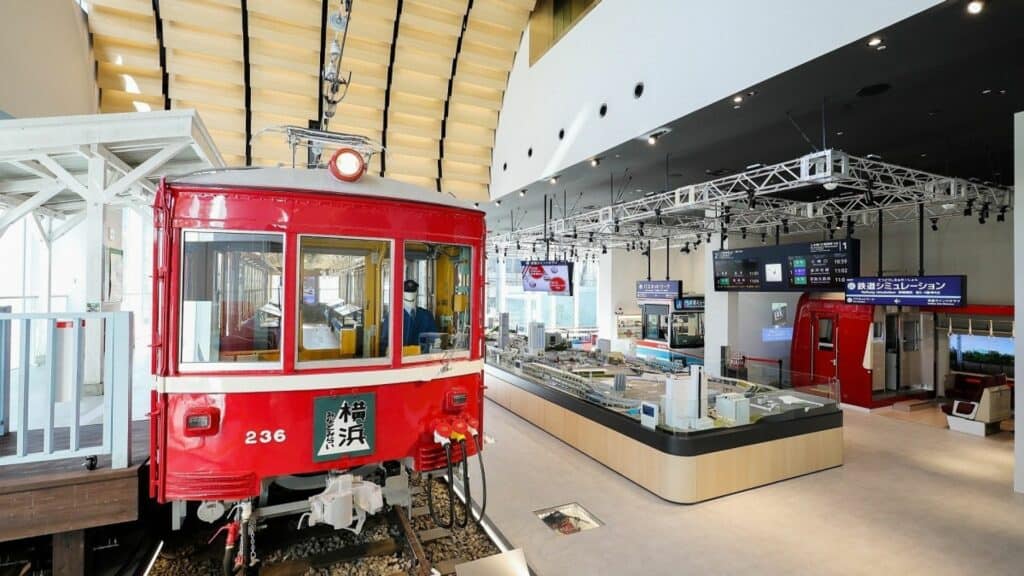 This relatively new museum opened in January 2020 on the first floor of Keikyu Group Headquarters. It was created so that people could touch, see, and enjoy the authentic historical vehicles that have been operating since the early Showa era. There are several exhibits as well as a model railway driving simulator and manufacturing work experience.
There are many different exhibitions, some covering Keikyu history, the bus network, and even the Kei-cube, which is an outdoor exhibition. It's a great place to visit and enjoy many rare experiences. It's also a perfect place for families and kids.
The museum entrance fee is free, so you only have to pay for some of the special exhibitions (like the simulator.) So if you're a fan of railroads, or just want a fun adventure, the Keikyu museum is a must-visit.
Find out more about Keikyu Museum here on Google maps.
Yokohama Anpanman Children's Museum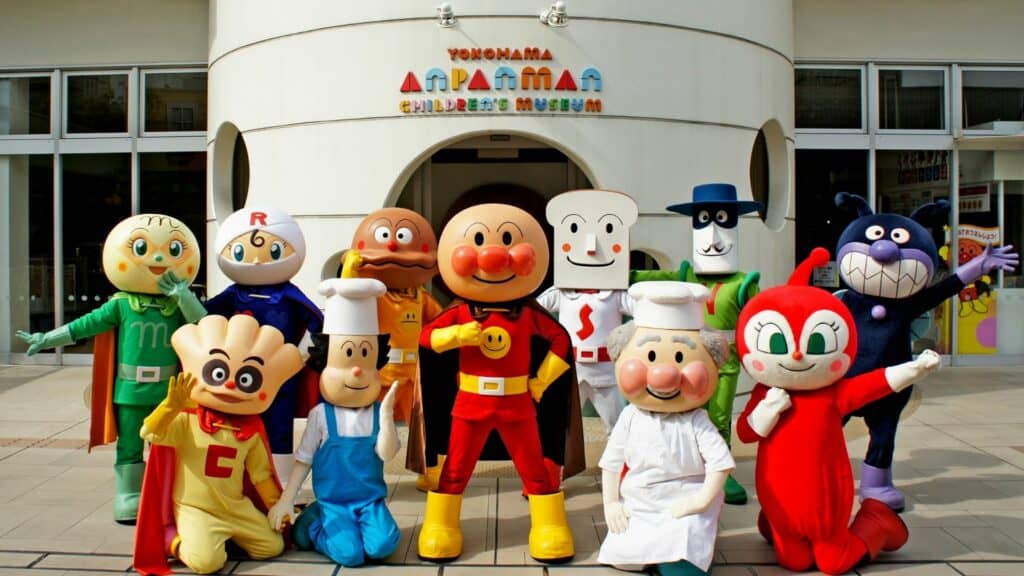 This museum is a great place for kids and families. It's a place where kids can meet Anpanman. The museum is on the 2nd and 3rd floor while 14 shops with exclusive Anpanmen goods and food are on the first floor.
There is also a stage with exciting shows that are held every day. Kids are allowed to move around and play with different equipment around the museum. There is even a shoes-free area, with soft playing equipment that children under one can enjoy.
All the food at the restaurant is fun, handmade Anpaman style food. They are just as delicious as they look, so adults can enjoy the meals as well.
Coin lockers are available on the 1st and 2nd floors if you need to store any luggage. There are also many baby rooms and diaper changing rooms that are available on the 1st and 3rd floors.
This museum is a must-see if you have kids that are a fan of the show. There are many fun activities to keep the whole family entertained.
Find out more about Yokohama Anpanman Children's Museum here on Google maps.
Restaurants in Yokohama
Cheese Cafe 2
At this cafe, you'll find foods from pizza, pasta and cheese fondue. Everything on the menu is made with cheese. The famous fondue is made with 5 different types of cheese: red cheddar, mozzarella, Stephen, Emmental and Gruyère. The fondue also comes with focaccia sticks to dip with.
Some other items you might wish to order are the sweet potato and four cheese pizza, the parmesan pasta, or maybe even try the delicious haji-cha pudding. Everything is served hot and fresh. The aroma of the restaurant is delicious and the atmosphere is very relaxed.
This cafe is about a 10-minute walk from Yokohama Station. The shop is usually always crowded with happy customers. It is usually recommended to make a reservation to help with the wait time. It's a perfect place to go if you're a cheese lover.
Find out more about Cheese Cafe 2 here on Google maps.
California diner PLAYERS
California diner PLAYERS is an American bar 5 minutes on foot from Yokohama Station. The characteristics and atmosphere of this restaurant are excellent. It's a great spot for a girl's night or dates.
All dishes are served mainly with meat cooked in the American style. It also has delicious sake. Some recommended menu items are the authentic American hamburger, the juicy hamburger steak made with 100% Aussie beef, and the stone-baked hamburger.
They also make many special menu items, so keep an eye out for special meals. A favourite item to try is the hamburger steak full of gravy, thick bacon, rich sauce, and fragrant buns.
The friendly staff, cosy atmosphere, and delicious food make this restaurant a must-try.
Find out more about California diner PLAYERS here on Google maps.
Roastchicken Club Fightingcock
Roastchicken Club Fightingcock is a restaurant in a quiet location about a 5-minute walk from Yokohama Station. The customer service is known to be excellent. With an interior decorated with concrete walls and high ceilings, this restaurant offers a comfortable atmosphere.
The restaurant has table seats, couple seats, and private rooms for 10 people. This makes the restaurant perfect for many different types of gatherings like dates, girl's nights, group dinners and more.
Some delicious menu items include roast chicken, roast beef cob salad, lunch with seasonal vegetables and chicken skillet Banja cauda, ​​club roast chicken cheeseburger, and NY tom yam chicken over rice.
The savoury roast chicken is the main attraction of the restaurant. It is made with flavorful spices and herbs, then slowly baked in a special convection oven. Then it is finished with the Polish skillet and served to the table. It is a must-try if you have the chance.
This is a great place to eat and hang out with friends. If you're in the area make sure to give it a visit.
Find out more about Roastchicken Club Fightingcock here on Google maps.
Goffo
The fashionable and lively Italian restaurant goffo is about a 10-minute walk from Yokohama Station, just off the busy street.
The interior is warm and has a casual Italian restaurant-style interior. Terrace seats are also available, so be sure to sit there on sunny days. There are a total number of 41 seats, so be sure to make a reservation if you are going with a large party.
As well as alcoholic beverages, high-quality espresso like in an Italian restaurant is also available, so please enjoy coffee at the end of lunch.
Pasta and risotto are served on the lunch menu. You can also order the delicious "Goffo's serious soup lunch." Pasta and risotto change daily and weekly, so you can enjoy different types each time you visit.
Be sure to order a lava stone grilled steak. This is a delicious meal, where fresh vegetables and the finest meat from contract farmers are carefully roasted with lava stones, and the fragrance is irresistible.
Find out more about Goffo here on Google maps.
横浜西口一番街 Yokohama Nishiguchi Ichibangai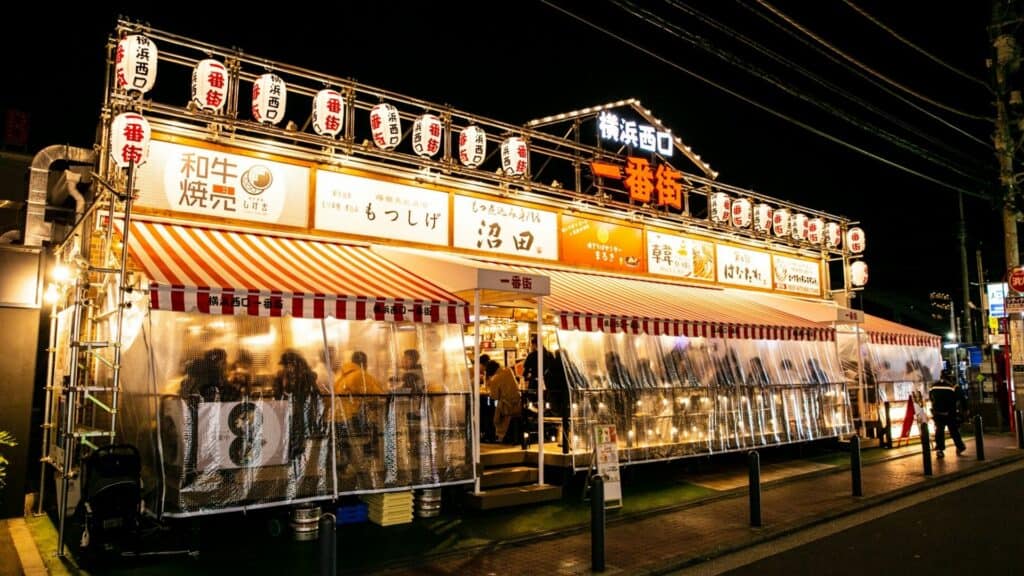 Yokohama West Exit Ichibangai is full of individuality with 7 stores gathered in one big space. If you want a wide range of food options, check out this place. From Korean food to meat, fish, noodles, a wide variety of shops are all gathered here. It's easy to move between the different shops and restaurants.
One popular place here is Fish and Sake Hanatare, which serves seafood dishes. There is also Maruki, which offers some of the best yakisoba in town, delicious yakitori from Motusushige, and Fukuoka-style motsunabe hotpot at Numata.
Find out more about Yokohama Nishiguchi Ichibangai here on Google maps.
Hotels in Yokohama Station area
Yokohama Bay Sheraton Hotel and Towers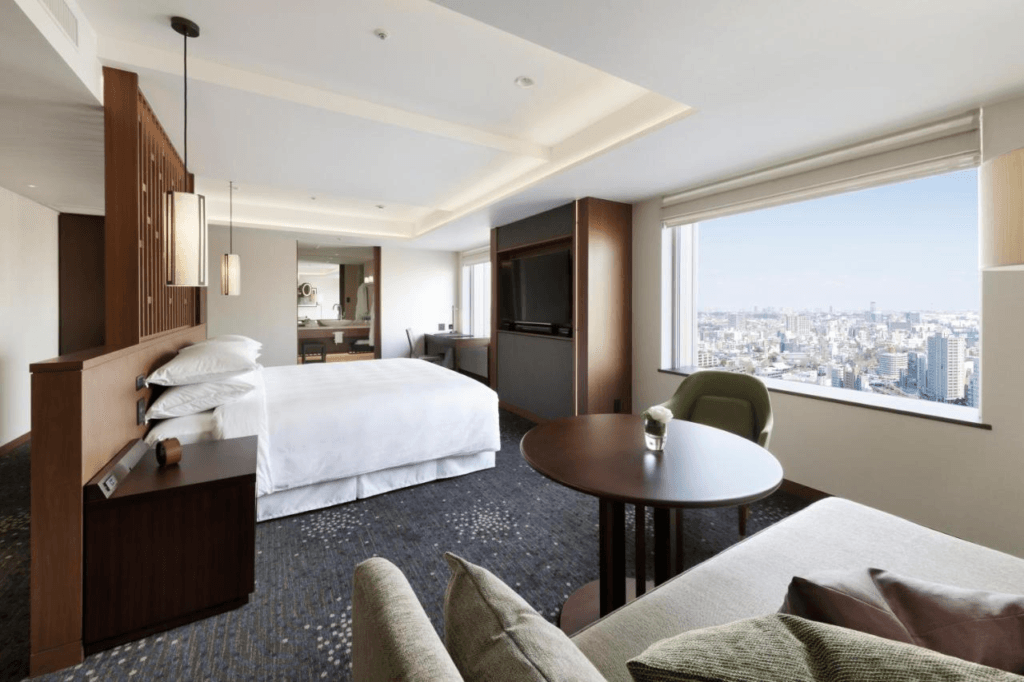 Conveniently located just a 1-minute walk from JR Yokohama Train Station, Yokohama Bay Sheraton Hotel and Towers boasts an indoor swimming pool, a beauty salon, free in-room Wi-Fi and 6 dining options and 1 bar.
Offering elegant decors, the air conditioned rooms feature a flat-screen TV with pay-per-view channels, a minibar and an electric kettle. Each is fitted with an en suite bathroom with a bath, a hairdryer and free toiletries.
Guests can access the fitness centre and its facilities at an extra charge. Facilities include a gym, an indoor swimming pool and a hot tub. Sheraton Hotel and Towers Yokohama Bay also offers many other facilities including a pastry shop, a concierge desk and a currency exchange service.
Restaurants cater a variety of Chinese, Japanese and international cuisine. Teppanyaki Restaurant Sagami serves steak and seafood, while Japanese Restaurant Ko-No-Hana offers traditional Kaiseki (Japanese multicourse) dinner. Other restaurants feature authentic Chinese dishes or magnificent views of Yokohama City.
Address: 220-8501 Kanagawa, Yokohama, Nishi-Ku Kitasaiwai, 1-3-23 , Japan
Hotel The Knot Yokohama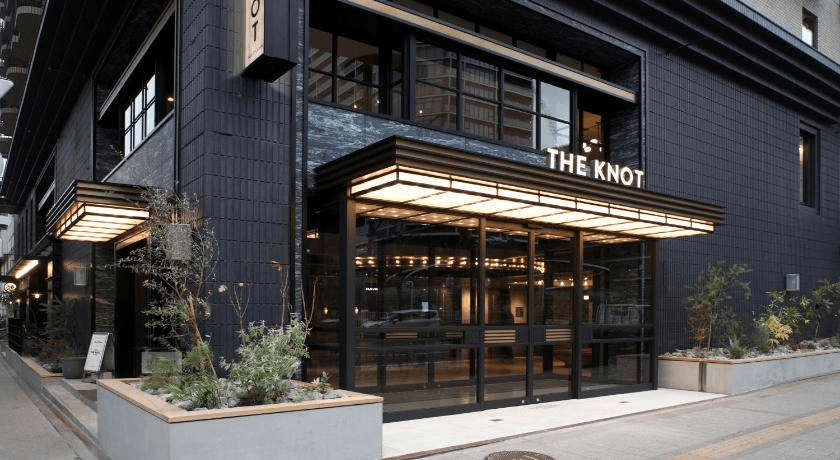 A 5-minute walk from JR Yokohama Train Station, Hotel The Knot Yokohama offers rooms with free WiFi. Guests can enjoy various meals at the buffet restaurant and rent laptops for in-room use. Minato Mirai Subway Station and Yokohama Museum of Art are a 15-minute train ride away.
The air-conditioned rooms feature a flat-screen TV, a fridge and an electric kettle with coffee amenities. Guests can use the spacious desk area and wear the provided nightwear. The en suite bathroom comes with toothbrush sets and a hairdryer.
Luggage storage and dry cleaning services are provided at the front desk. Photocopying services are available as well, and a coin-launderette is on site.
Hotel The Knot Yokohama is a 20-minute train ride from Yokohama Chinatown and Yokohama Stadium. Haneda Airport is a 35-minute train ride away.
Address: 220-0005 Kanagawa, Yokohama, Nishi-ku Nanko 2-16-28, Japan
Sotetsu Fresa Inn Yokohama Higashiguchi
Sotetsu Fresa Inn Yokohama Higashiguchi (Open from 25 October 2020) is located in Yokohama, 5 km from Yokohama Marine Tower and 6 km from Nissan Stadium. With free WiFi, this 3-star hotel offers a 24-hour front desk and luggage storage space. Attractions in the area include Pacifico Yokohama, 2.2 km away, or Yokohama Landmark Tower, set 2.4 km from the property.
The units in the hotel are equipped with a flat-screen TV. Guest rooms at Sotetsu Fresa Inn Yokohama include air conditioning and a desk.
Continental and à la carte breakfast options are available daily at the accommodation.
Sankeien is 10 km from Sotetsu Fresa Inn Yokohama Higashiguchi (Open from 25 October 2020), while Yokohama Museum is 1.9 km away. The nearest airport is Tokyo Haneda International Airport, 32 km from the hotel.
Address: 221-0056 Kanagawa, Yokohama, Kanagawa-ku Kinkocho 5-10, Japan
—
A lot of people commute past Yokohama station and don't really explore this massive station, but in fact, Yokohama Station has a lot to offer. Next time you are here in this area, refer to this blog and plan a wonderful outing in the Yokohama Station neighbourhood!