Japan is famous for its distinct seasons, and its autumn season is especially beautiful and perfect for travel. The weather cools down from the summer heat, the leaves turn beautiful, warm colours, and new fall activities appear all over Japan. Here are some ways to enjoy autumn in Japan and make the most of this season!
Japan's autumn season usually begins in September, and transitions to winter late November or early December. Visiting Japan any time throughout the year is a memorable experience, but we recommend you visit during Japan's autumn season at least once.

One of the best ways to explore Tokyo is to visit the local areas and immerse yourself in the local culture. If you want to explore local areas, we have created scavenger hunt adventures personalised to your interests, filled with fun facts, clues and puzzles. If you're curious, you can check out the games here!

Check out the Flip Japan Games here!

Read more about Autumn in Japan: Ways to enjoy Autumn, Places to enjoy Autumn leaves in Tokyo, Autumn Hiking spots, Autumn day trip ideas, Autumn festivals in Japan, What to eat in Autumn.
Ways to Enjoy Autumn in Japan
1. View the Koyo, or the Changing of the Leaves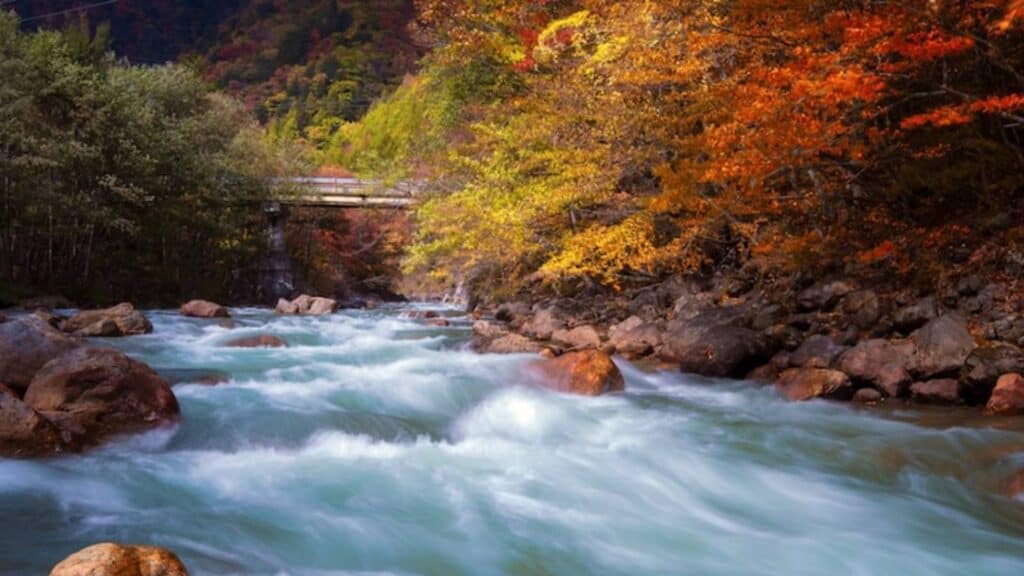 Watching the changing of the leaves, called koyo, is arguably the most popular fall activity in Japan. There are many different popular locations in Japan to watch the autumn leaves. You can view the leaves from hiking trails, mountaintops, parks and more. Some famous autumn leaves locations include Yoyogi Park in Tokyo, Eikando Temple in Kyoto and Mt. Takao! Enjoy the peacefulness and beauty of nature as you view the brightly coloured red, yellow and orange leaves.
2. Visit the Kochia Carnival
Located in Hitachi Seaside Park in the Ibaraki Prefecture, the Kochia Carnival is an extremely popular autumn destination for those in Japan. Here, you can view the deep crimson Kochia, or summer cypress, and beautiful blooming cosmos flowers. The view of the vibrant colours and sheer scale of plants against the blue sky is breathtaking. The Kochia festival offers various activities and food for you to enjoy while viewing the kochias—their kochia ice cream is only sold during the carnival, so don't miss out! The festival takes place from September to October.
3. Try Some Seasonal Autumn Food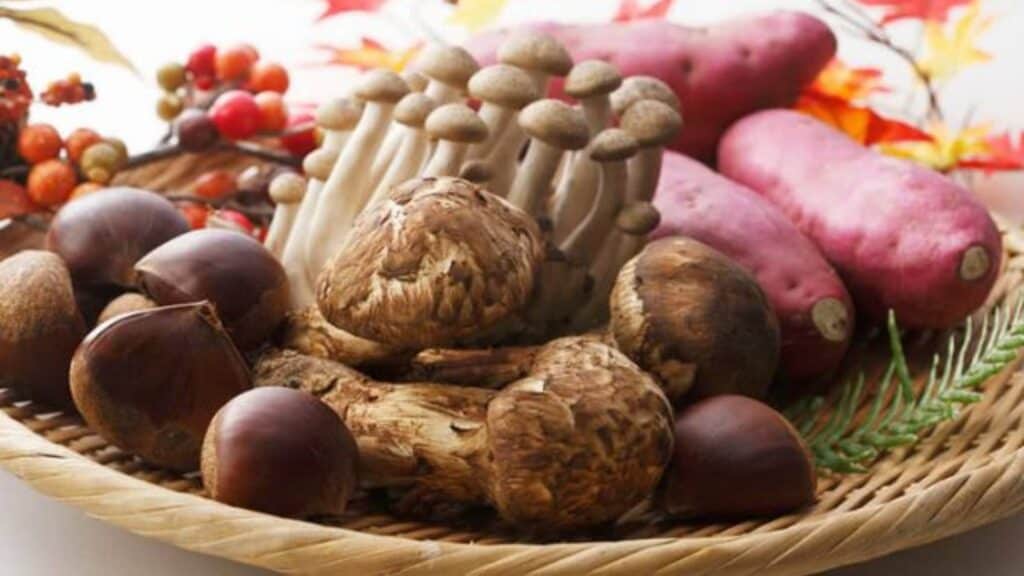 In autumn, Japan offers many different hearty and delicious dishes and autumn-specific food. To keep you warm in the chilly weather, try some roasted chestnuts, roasted sweet potatoes, or matsutake mushrooms, also known as pine tree mushrooms. Some popular autumn Japanese dishes include oden, a dashi soup with ingredients such as boiled eggs, Japanese radish, fish cakes and tofu, and sanma, grilled silver-skinned fish! These dishes are only scratching the surface of available autumn meals—the list goes on and on!
4. Experience Japan's Autumn Festivals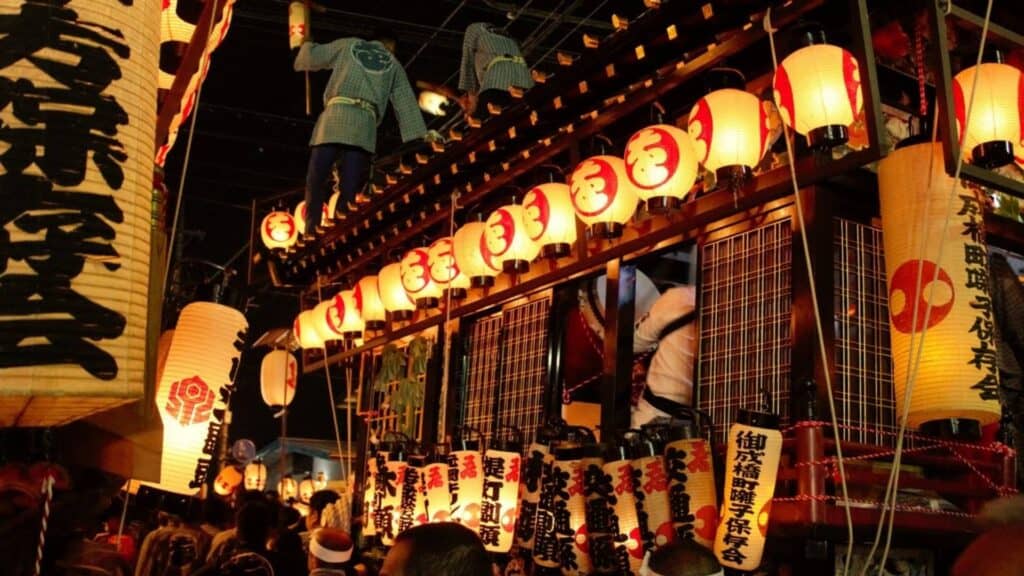 Japan is also famous for its abundance of Autumn Festivals. You can immerse yourself in Japanese culture, try out delicious food, and enjoy the fall atmosphere! One such festival is Kichijoji Autumn Festival, a festival in Tokyo held on the second weekend of September. At this festival you can welcome autumn in full force and watch people carrying a mikoshi shrine throughout the city. Another popular autumn festival is Sapporo Autumn Fest, Hokkaido's biggest food festival. It takes place in September and offers locally grown food, wine, and other interesting products!
5. Visit a Moon-Viewing Festival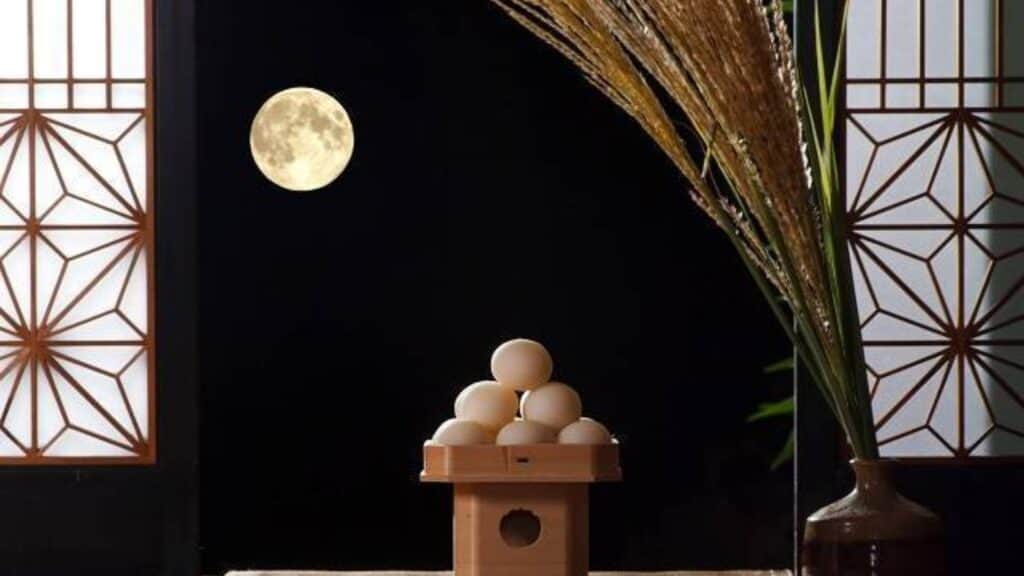 Known as Otsukimi, moon-viewing festivals are a distinct type of Japanese autumn festival dedicated to honoring the moon and wishing for a good harvest. Okitsumi festivals provide good, traditional food and other cultural activities. It is usually celebrated on the day of the Harvest Moon, sometime between September and October.
6. Destress at an Onsen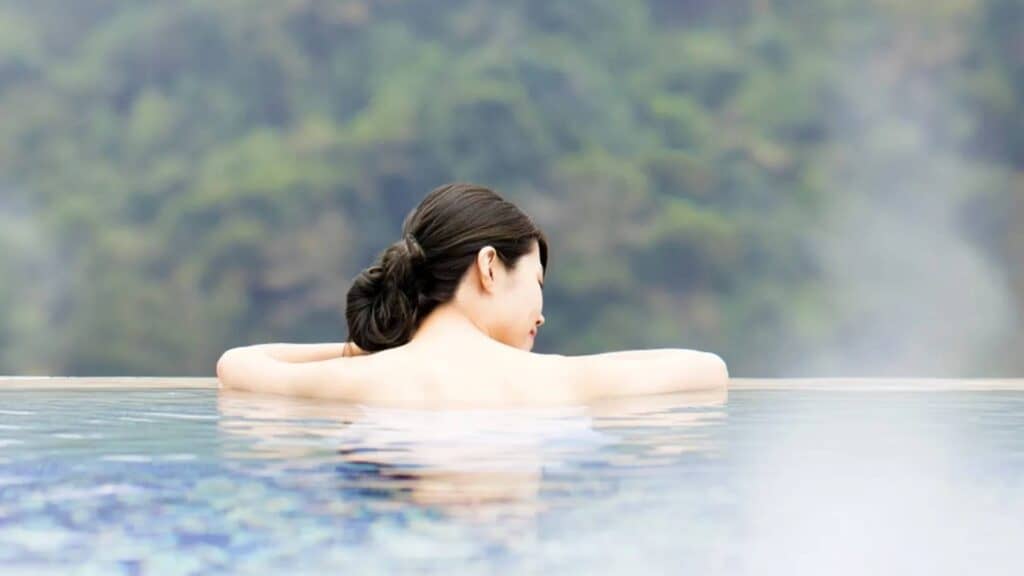 The cool weather of autumn provides the perfect opportunity to visit an onsen, or hot springs. Onsen are notable for using natural volcanic spring water, providing a unique and relaxing experience. Many onsen are located in Japan's countryside or mountainous areas, and most onsen inns also offer overnight stay. You can relax in the hot water while watching the beautiful autumn leaves!
7. Celebrate Halloween Japan-Style
Although Halloween isn't necessarily as popular as it is in the West, there are still plenty of ways to celebrate the spooky season! Shibuya in Tokyo is a popular spot for younger people to visit, adorned in their costumes, on Halloween. You can see the different and lavish costumes, dress up in your own costume and enjoy some Halloween festivities. Tokyo Disneyland and Universal Studios' Halloween Horror Nights also provide places to get spooked and enjoy Halloween!
—
There are so many places to visit and things to do during autumn in Japan! Many people associate Japanese nature with springtime cherry blossoms, but autumn in Japan provides just as many gorgeous sceneries and ways to tap into nature. With all the autumn dishes to try and events to visit, you won't get bored during Japan's autumn season!
—
Read more about Autumn in Japan: Ways to enjoy Autumn, Places to enjoy Autumn leaves in Tokyo, Autumn Hiking spots, Autumn day trip ideas, Autumn festivals in Japan, What to eat in Autumn.
Stay tuned for more information about Japan travel, Japanese culture, moving to Japan, living in Japan, Japanese language and more.