Kobe Bryant, the American basketball legend, is named after Kobe beef. Yes, it is that good that you name your son after it! When it comes to food people tend to have different views and preferences, yet when it comes to beef you cannot argue that wagyu beef is the best.
Wagyu beef, which is translated in japan into Japanese Cow, is referred to as all Japanese beef cattle. It is considered the most expensive beef due to its rich marbling and buttery taste. high-grade wagyu can cost up to $200 per pound. and the cows themselves can cost as much as $30,000. The highest grade is called Kobe beef. One of Japan's named national treasures!
Kobe Beef in Japan
History of Kobe Beef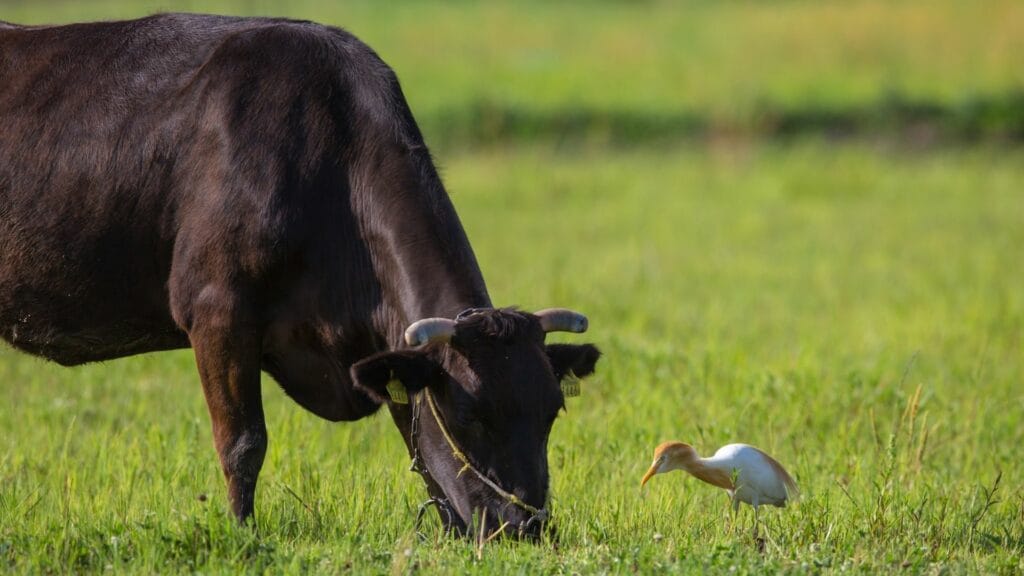 Until 1868 Japanese Buddhist beliefs prohibited the consumption of meat from four-legged animals. However, during wars soldiers were allowed to feed on beef to gain strength and ferocity. After the war soldiers were still eating beef but in secret.
Therefore, a military leader revoked the ban on beef in 1868. However, it only started taking off in Japan in the 1950s. More specifically, "Tajima-gyu" cows originally came from Tajima, a mountainous region with few open fields on the Northern side of Hyogo Prefecture facing the Sea of Japan.
Kobe beef grew in popularity and extended its global reach in the 1980s and 1990s. In 1983, the Kobe Beef Marketing and Distribution Promotion Association was formed to define and promote the Kobe trademark. It sets standards for animals to be labelled as Kobe beef.
Types of Kobe Beef
Wagyu Beef is any of the four Japanese breeds of beef cattle
Japanese Black (a Tajima cow)
Japanese Brown
Japanese Polled
Japanese Shorthorn
Japanese Black cows (Tajima cows) are raised in a stress-free and healthy environment. Much love, labour and time are devoted to raising these calves. They are fed only on the best feed. Rice straw, maize, barley, and other cereals. Also are given only fresh, clean water to drink.
Some farmers will make them listen to music while eating. If you have a stressed cow you will not have a tasty beef! Consequently, the tasty Kobe beef can only come from Tajima cow and it is considered in the lead due to its soft and flavorful taste, its fat includes acids that make it literally melts in your mouth as you eat.
Grades of Kobe Beef
You must know that not any Wagyu beef is Kobe, yet all Kobe beef is Wagyu. Therefore, requirements and conditions were made to make sure you enjoy it to the max. Such as:
Only virgin cows and bullocks, or gelded bulls, raised to maturity become Kobe beef.
BMS (marbling index) No.6 or higher.
The proportion of edible parts (yield score) A or B.
Gross carcass weight of 499.9 kg or less.
Fine meat texture and excellent firmness.
It must reach maturity, on average 30-32 months, to be sent to the meat market.
It has to be born in Hyogo Prefecture (where Kobe is the capital city), from a Tajima cow having a pure lineage.
So, it is not a surprise that in about 7000 head of Tajima-gyu cattle, only about 5500 of these cattle are certified as Kobe beef. Therefore, it is extremely hard to find it anywhere besides Japan. It is believed that only 77 Americans can have a taste of that Kobe beef in the US a year!
Where can you have Kobe Beef?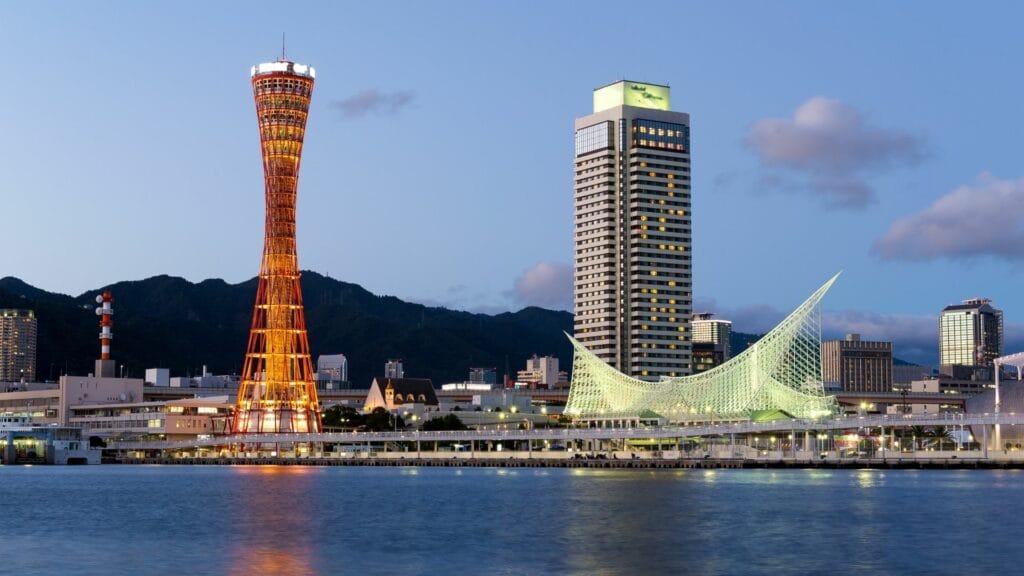 The experience of having Kobe Beef is a story that you will never forget. Make sure you get every detail in it, exciting to hear.
Almost no genuine Kobe beef ever leaves Japan. As you guessed, it originated in Kobe city in Hyogo Prefecture, 431 km from Tokyo. You can get to it by bus, train or plane or even a car, whatever makes your experience fun! However, you can still enjoy Kobe Beef all over japan! Look for an A5-A4 grade beef only!
Here are 5 restaurants that made speciality and commitment to Kobe Beef.
Famous Restaurants that serve Kobe Beef
Aragawa
Being the only Kobe beef restaurant in Kobe that holds two Michelin-Star, Aragawa was founded in 1956, located in a quiet area in Kobe. They serve the carefully selected charcoal-broiled Sanda Beef, the most premium kind of Kobe beef. The farmer raises a third of the total Kobe beef cattle raised in Japan per annum. They offer only a one-course menu for 35k yen (338.38 USD). If you are looking for high quality over price Agawara is your best choice.
Sukiyaki Kitamura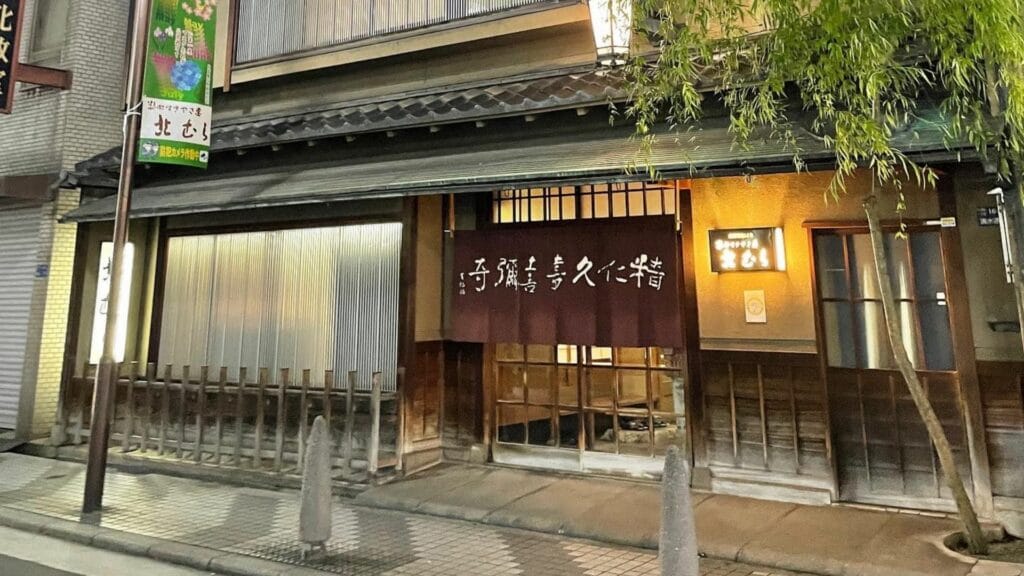 For 39 years Shinsaibashi, Osaka is holding this gem. Having a Michelin Star, this place is specialized in serving Sukiyaki, which consists of meat that is slowly cooked or simmered at the table, alongside vegetables and other ingredients, in a shallow iron pot in a mixture of soy sauce, sugar, and mirin. All that comes with the private room and a hostess in kimono-clad to cook your meals. That experience cost around 11k yen (104.39 USD). Get your group for any occasion and have a memorable and tasty experience.
Kobe Steak Ishida, Tokyo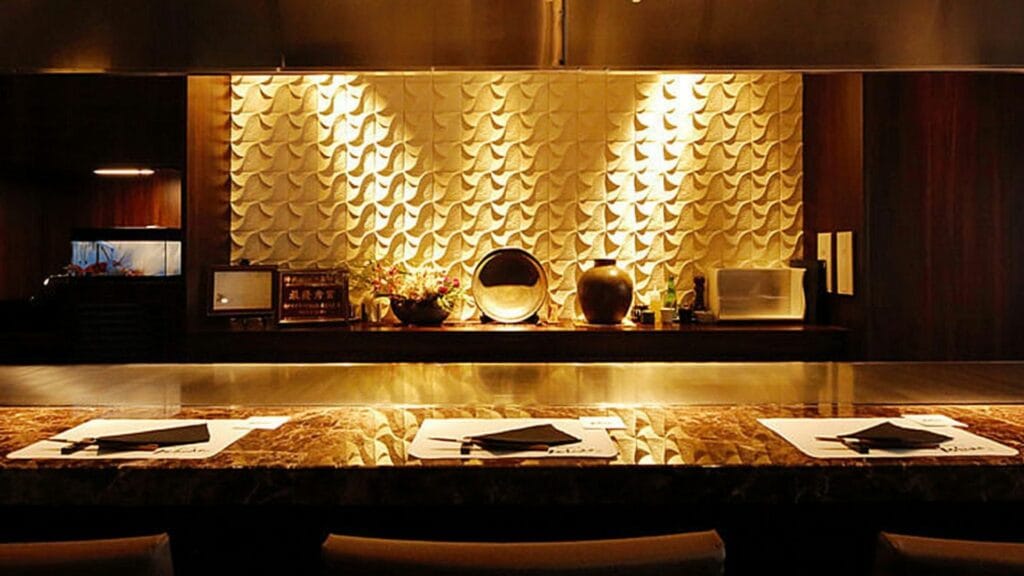 Chateaubriand (sometimes called chateaubriand steak) is a dish that traditionally consists of a large centre cut fillet of tenderloin grilled between two lesser pieces of meat that are discarded after cooking. Add to this style, an A5 premium and authentic Kobe beef, and you will get an amazing taste. Kobe Steak Ishida has recently come all the way to Ginza, Tokyo alongside (Kobe, Osaka, and Ishigaki/Okinawa). 140g of their specialty can cost around 32k yen (303.56 USD). However, you still can get A4 – A5 Kobe Beef (Carefully Selected Kobe beef with BMS grade of 8~9)for half the price.
Mouriya
For more than 130 years, Mouriya has specialized in A5 Kobe beef. Providing the concept "The time at Mouriya will give you the energy for tomorrow". You can choose from sirloin 170g or fillet 120g Kobe Beef steaks ranging from the 10k Yen to 13k Yen around 123.33 USD (excluding taxes). Mouriya has six branches (Mouriya Honten, Mouriya Sannomiyaten, Royal Mouriya, Dining Mouriya, Mouriya Lin, Mouriya Gion). Excluding Mouriya Gion in Kyoto, the other 5 are within a 30 minutes radius of each other in the beautiful city of Kobe, with a unique atmosphere in one. I would have Mouriya as my first choice because when it comes to Kobe beef, experience and quality beats everything else.
Steak Aoyama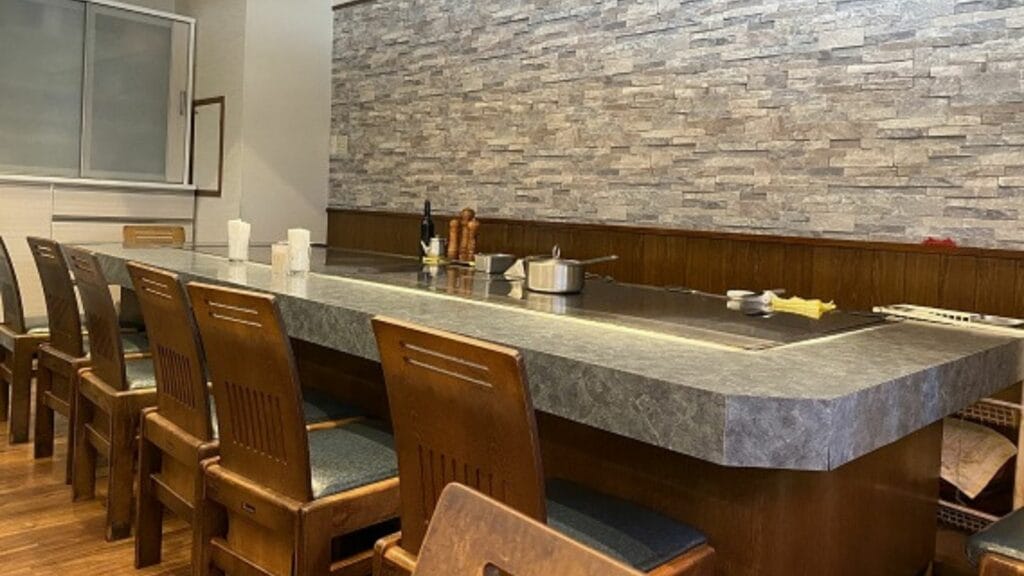 While you are wandering around Kobe, you must take a walk to Tor road to try an original Kobe beef steak from Steak Aoyama. This cosy restaurant has been in business since 1963. Their specialised homemade Ponzu sauce (Japanese citrus-based soy sauce) gives a unique and flavorful taste to their original Kobe beef taste. you can get the "the Aoyama Steak Course" for 6500 yen (61.66 USD).
There are 3000 Kobe beef cows produced every year in Kobe, which only amounts to around 0.06% of the whole beef market in Japan, and that is one of the reasons making Kobe beef expensive. In addition, there is always no guarantee that cows will meet the criteria to be sold as Kobe beef even if bred for more than two years.
Once you are in Japan you will find Kobe beef restaurants everywhere, so we decided to provide you with 5 of the most known and qualified restaurants. However, if you decided to go to the source, the city of Kobe make sure to make your experience unique.
Here is a suggestion for an unforgettable day in Kobe, Ride the ropeway for superb city and mountain views and stop by the herb garden. Then, scale Kobe Port Tower, a 108-meter-high observation tower to enjoy a panoramic view of the city. Lastly, end this tour with a beautiful dinner of the most expensive and rare meat in the world.
—
What do you think about Kobe beef? Kobe beef is the highest grade of beef and one of Japan's named national treasures. No matter if you have or haven't, give it a try if you get a chance and refer back to this blog for more information about Kobe beef.