Are you deciding where to live in Tokyo? Do you want to check out the 10 best neighbourhoods and places to live in Tokyo to live in? When you visit Tokyo, it might not seem as big as you visit Shinjuku, Shibuya, Harajuku and other famous areas. But then when you want to move to Japan and choose where to live in Tokyo, Tokyo seems to have expanded.
There are more neighbourhoods and more areas than you had imagined. Don't worry, to help you figure out where to live in Tokyo, here are the 10 best neighbourhoods to help give you some ideas of where to look.
Best neighbourhoods & places to live in Tokyo
1. Musashi Koyama
Musashi Koyama is a great place to live in Tokyo. The Tokyu Meguro Line is a famous train line for having stops such as Shibuya and Yokohama stops at Musashi-Koyama Station. The Meguro Line is connected directly to the Tokyo Metro Namboku Line and the Toei Mita Line, so you can access office areas such as Nagatacho Station and Otemachi Station with just one line.
At Meguro Station, you can also connect to the JR line at Meguro Station using the Yamanote Line where you can reach Shibuya Station in about 15 minutes, Shinjuku Station in about 25 minutes, and many other major stations in Tokyo within 30 minutes.
Redevelopment is happening in front of Musashi Koyama station, and in 2019, a shopping facility opened. This is a place where you can quickly grab a drink or hang out in. It is also conveniently located adjacent to the main shopping district. There are a variety of different kinds of shops such as restaurants, cafes, banks and drug stores in the building, and you can find everything you need for your daily life here.
Many of the people who live in Musashi Koyama are attracted to the vibrant shopping district, which is a few minutes from the station. Palm Shopping Street is a covered shopping street with around 250 stores varying from restaurants to local businesses. It is the longest arcade town in Tokyo and it is also a place where you can enjoy shopping without getting wet even if it's raining.
2. Nakameguro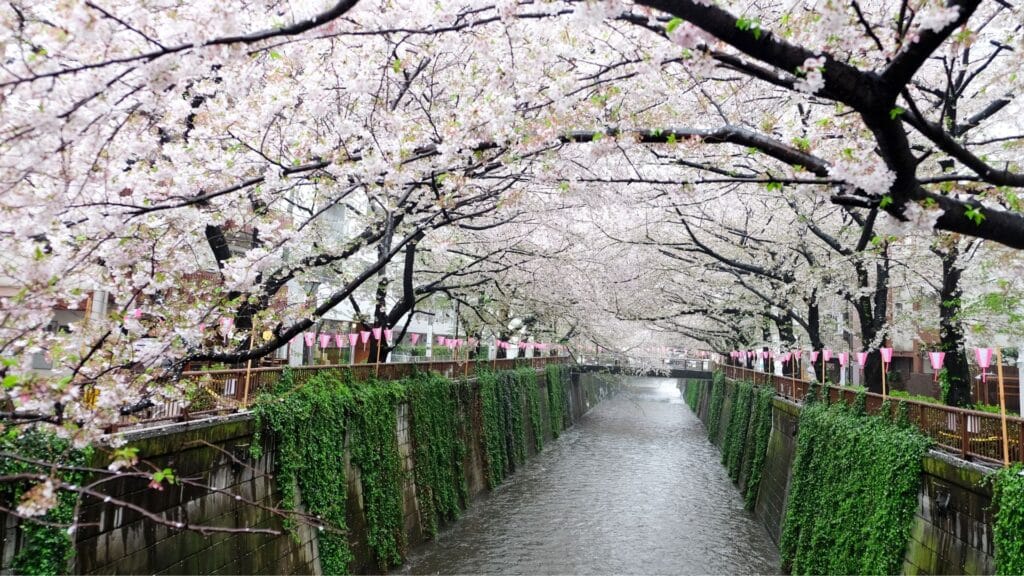 Nakameguro is another great place to live in Tokyo. The Tokyo Metro Hibiya Line and Tokyu Toyoko Line pass through Nakameguro Station. If you use the Tokyu Toyoko Line, you can access Shibuya Station and Yokohama Station without any changes, which is convenient not only because it is simple to remember but also for commuting to work or school.
Many people like the fact that there are many fashionable shops in Nakameguro. One place in particular where you can find a bunch of these stores is under the train tracks and around the area. You can find all kinds of unique and quirky shops here. There are also cool bars and cafes around the station and many people come and visit this area, especially at the weekend.
In spring, you can enjoy the cherry blossoms in full bloom along the Meguro River. It is a famous spot that is crowded with many people on weekends, but if you live in the area, you can enjoy it on weekdays or in the morning when there are fewer people. It is a great place where you can enjoy beautiful nature while living in the city and not being overwhelmed by the towering skyscrapers.
3. Koenji
Koenji is a great neighbourhood to live in Tokyo and it takes around 6 minutes to get to Shinjuku station and about 25 minutes to Tokyo Station. It is very convenient for commuting to work or school. It is easy to access to go not only Tokyo but also Chiba.
Koenji is a famous place as a subculture town. Second-hand clothing stores and live houses are gathered in front of the station, giving off a unique and retro atmosphere. It has a quirky atmosphere and there are plenty of izakayas and bars.
There is a lively shopping street, with around 200 stores located in the Shopping Street at the north exit of the station, where you can buy fresh produce and cooking ingredients at low prices.
At the south exit of the station, there is the Pal shopping street with an arcade. Here you can find a long line of vintage fashion stores where you can find retro clothing for a good price. There is a roof so you can shop without getting wet even on rainy days.
4. Komazawa Daigaku
Komazawa Daigaku station is not only for university students to live in. It is on the Denentoshi Line and you can access Shibuya Station and Futakotamagawa Station from here easily. There are many shopping spots around this area. The next station, Sangenjaya Station, is a great hangout spot so if you want to get out of your area without going too far, taking one stop will give you lots of options.
Since the Denentoshi Line is directly connected to the Tokyo Metro Hanzomon Line, you can go to office districts such as Otemachi Station and Jimbocho Station on just one line.
Because Komazawa University is nearby, there are plenty of restaurants for students in front of the station. There are many shops that offer cheap yet good food and there are many shops that do take out.
On top of this, there is Komazawa Olympic Park which is about a 15-minute walk from Komazawa University Station. It is a large park and a great escape from the big city. You can exercise here while being surrounded by the beautiful greenery in the park.
5. Sangenjaya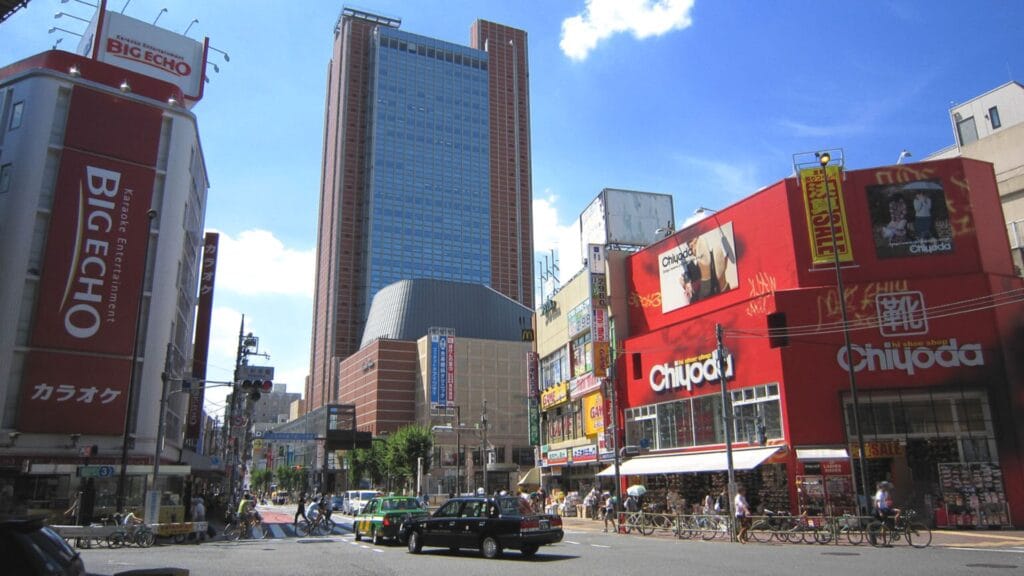 Introduced briefly in the previous place, Sangenjaya is a great place to live in. It is on the Tokyu Denentoshi Line and is just one stop away from Shibuya if you take the express train.
It is also located near Shimokitazawa and you can access it easily by bike or bus. Shimokitazawa is a very popular location known for its thrift stores and unique atmosphere. Along with Shimokitazawa, you will be able to explore many other locations that are conveniently accessible from Sangenjaya.
There are many restaurants in front of the station and many of them have been featured in magazines and TV. Besides restaurants, there are also a lot of bars in this area. Although it has a high-class image in Setagaya Ward, it is easy to live in because of the large supermarkets and stores available to you.
6. Nakano
Nakano Station is an area where rent is relatively cheap, especially in Tokyo. It is a convenient location to be able to go to major stations in Tokyo such as Shinjuku Station and Tokyo Station without changing trains. It has excellent accessibility not only in Tokyo but also in the Chiba area.
In front of the station, there is Nakano Sun Mall Shopping Street, where many local businesses are gathered. There is a large commercial building called Nakano Marui' in front of the station with a variety of different stores. A particularly famous spot is Nakano Broadway, a shopping centre known especially among anime and pop culture fans. It is fun just to browse the quirky stores marvelling at the nostalgic feel.
With all the different restaurants, izakayas and bars around the station, it is very lively at night. A quiet residential area spreads out a little away from the station, and there are also convenient shops such as gyomu supa, and business supermarkets, where you can buy ingredients at low prices. A lot of students and new employees choose to live here in Nakano.
7. Shimokitazawa
Shimokitazawa Station is a town with a lot of unique shops such as used clothing stores and general stores. It is a city where different cultures are mixed, with small theatres and live houses gathered together.
If you are a foodie, you would enjoy exploring Shimokitazawa. There are many restaurants around the station. From chain restaurants to unique local places, you can also find speciality stores that cannot be found at other stations
The Keio Inokashira Line and the Odakyu Odawara Line run through Shimokitazawa Station. It is also a convenient place to reach Shibuya Station on the Inokashira Line in just 5 minutes. In around 10 minutes, you can also get to Shinjuku Station on the Odakyu Line without changing trains.
The commercial facility "Shimokita Ekiue" is newly opened at the station. Based on the concept of "a place where everyone can get together every day," there are 16 unique stores here, making it a great place for people to hang out.
Shimokitazawa is a fun city that evolves every day while preserving the subculture of young people.
8. Ikebukuro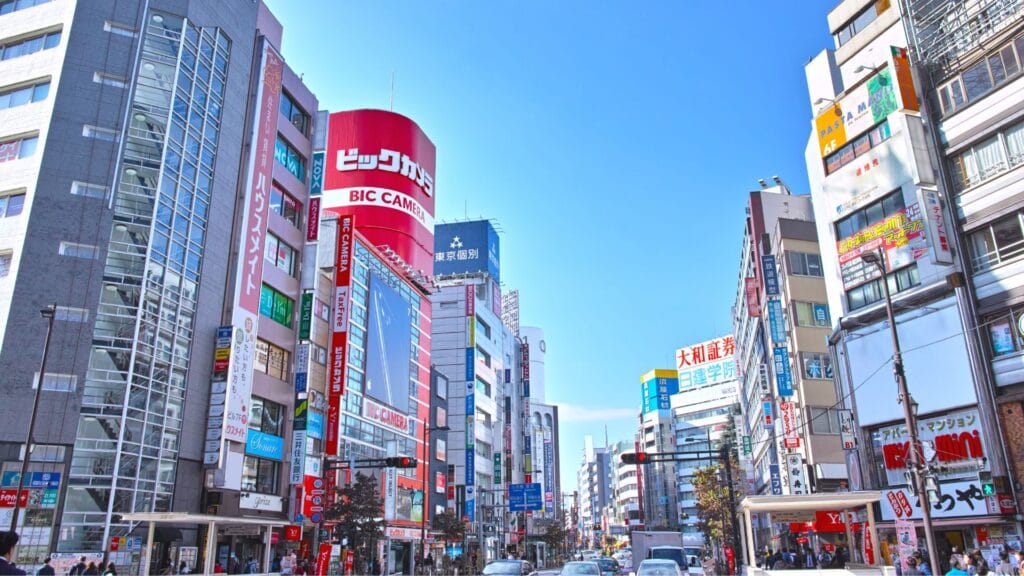 Ikebukuro Station is one of the busiest stations in the world and it has excellent accessibility to various parts of Tokyo. Since it is located on the north side of Tokyo, it is also easy to get to Saitama.
The advantage of Ikebukuro Station is that there are many large commercial facilities close to the station. One famous mall is Sunshine City, which houses a planetarium and an aquarium, and "Nanja Town", a theme park. There are many different cafes, famous ramen shops, izakayas and bars around the station, so you can take your time and truly explore. All these places are popular places for people to visit and you can enjoy every kind of entertainment you need in this area.
Ikebukuro has been known to have an image of poor security. However, in recent years Toshima Ward announced that they would redevelop Nishiguchi Park in order to dispel such a negative image. Nishiguchi Park, which was once the setting for the drama "Ikebukuro West Gate Park," had a bad image and was recently reborn as an open-air theatre.
9. Jiyugaoka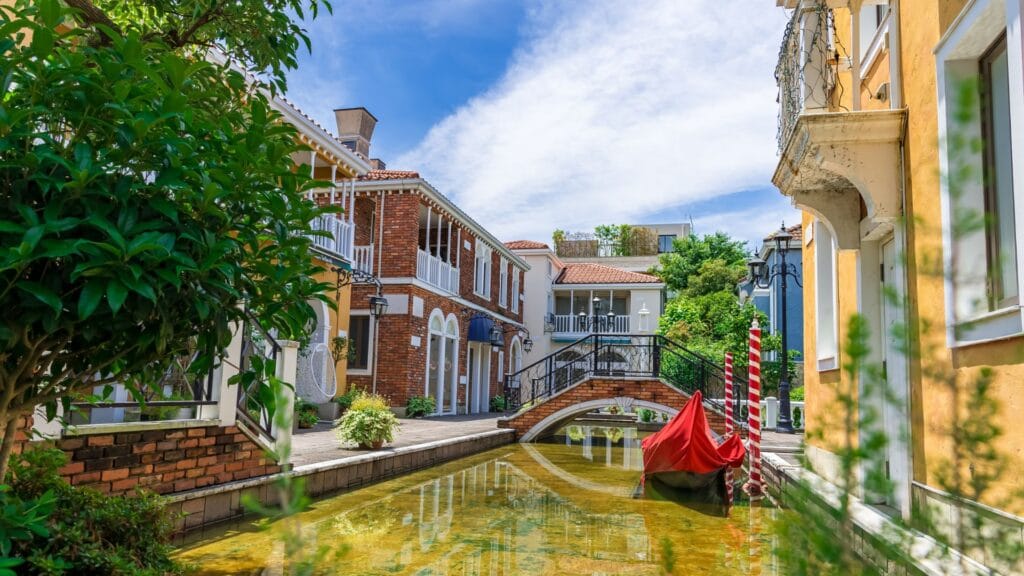 Jiyugaoka Station is a city with a fashionable atmosphere with many sophisticated shops. In addition to general stores and clothing stores, there are also shops such as cafes and sweets shops that are introduced in magazines. In front of the station, there are many shops ranging from fashion stores to food stores. At the north exit of the station, there are many friendly izakayas for people to visit.
Although certain areas of Jiyugaoka have a high-end atmosphere, there are also a few retro spots around the area. One great place to check out is Jiyugaoka depart, in front of Jiyugaoka station. This building has about 100 shops from the latest to nostalgic items like fashion and beauty products, gourmet food and cultural goods from B1 to the 4th floor.
Besides this store, you can also find Todoroki Ravine Park nearby. It is the only valley in the 23 wards of Tokyo, and because this place doesn't get very popular you can truly indulge in the peaceful and beautiful scenery.
The Tokyu Toyoko Line and Tokyu Oimachi Line run through Jiyugaoka Station and you can get to Shibuya station and even Yokohama station without changing trains. It is convenient not only for commuting to work and school but also for going out on day trips.
10. Ogikubo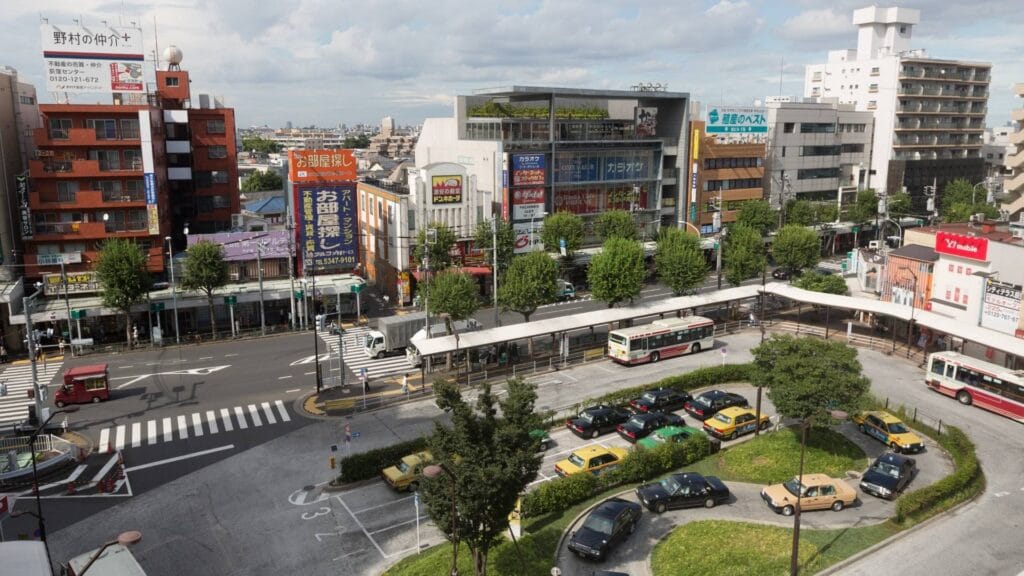 Ogikubo is on the JR Chuo Line and the Tokyo Metro Marunouchi Line and you can easily get to Shinjuku from here. There are also main roads and highways such as Ome Kaido and Kanpachi Dori, so it is convenient for people who travel by car.
Ogikubo Station is famous as a gourmet town with a huge amount of restaurants in the area. You can find all kinds of famous shops as well as local spots in the area. Nakadori Shopping Street at the south exit of the station is a convenient place where you can find all the everyday items you would need. Just nearby, you can also visit Nishiogikubo and Kichijoji, for more activities and entertainment.
Although it is a lively city, Ogikubo's charm is that it has a cosy atmosphere. Just a small walk away from the station, you will be able to find all kinds of interesting shops and restaurants, as well as quiet parks and different nature spots.
—
Choosing a place to live in Tokyo can be a difficult task but I hope this blog is able to give you some insight into this big city and some of the best places to live in. What is "best" depends on your preferences, take your time and refer back to this blog to see which neighbourhood calls out to you the most and which is the best neighbourhood to live in Tokyo for you.