If you are a street food fanatic looking for authentic Japanese street food streets in Tokyo, then you have stumbled across the right page. We have listed different street food districts ranging from more traditional, old-school street-food stalls to crazy and colourful street foods.
Although you may feel that Japanese street food can be generalised to the popular Takoyaki and Yakitori, there are many more delicious foods that you may have never even thought of for a super good price. To make things better, everything is homemade, and you can never beat the taste of food made with love.
Street food Streets in Tokyo
Asakusa
Although Asakusa is a very touristy location with nostalgic backstreets that take you back to the Edo era, there are actually a fair few hidden street food stores that may take your fancy. From Yakitori shops to Onigiri shops, Asakusa has many simple but refined foods that will make you come back for more! The flavours taste so authentic and many of the shops have been running since the mid-1900s. So, if you want to taste what the locals of Asakusa eat daily, Asakusa is your destination.
Harmonica Yokocho
The hidden alley in Kichijoji is famous for having some of the most amazing bars and street food restaurants where you can taste authentic Japanese street food for a good price. The alley is overflowed with locals who visit after work hours and tourists.
You could try the amazing Japanese-style pasta dish at Spa Kichi or the mouth-watering taste of gyozas at Mimin, there are endless foods to try and love. A lot of these foods go hand in hand with the classic Japanese dry beer, so if you are of age don't hesitate to have a pint.
Ueno Ameyoko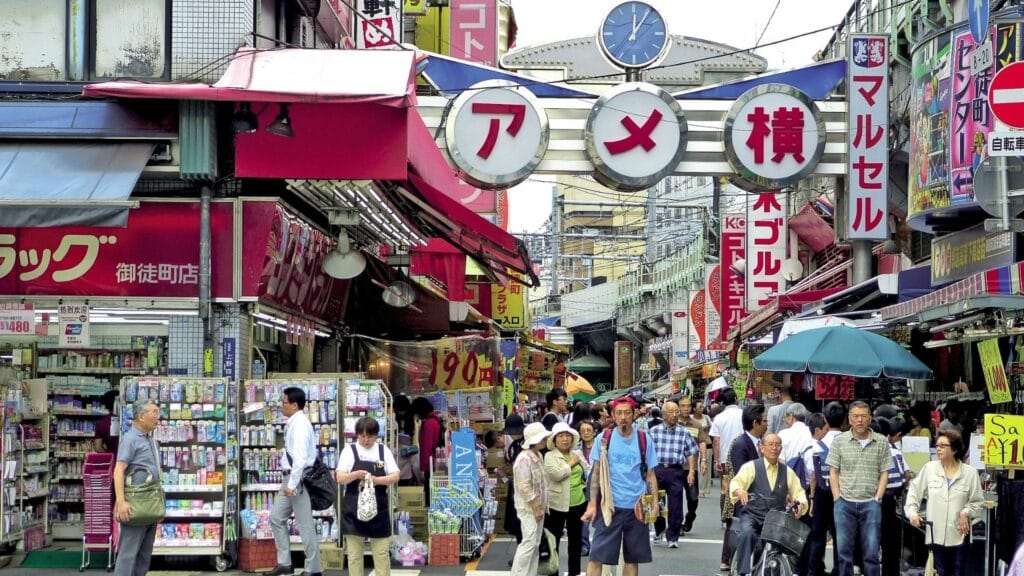 If you love food for a cheap price then Ameya Yokocho is the place to go! Filled with the original flavours of Japan such as shaved ice to Takoyaki you will find yourself stopping at every shop wanting to try everything. Additionally, Ameyoko also is a good place for Chinese, Korean and even American street food, so it really is like paradise! Ameyoko has been the hotspot for street food since after World War 2 when it was the former market for fresh produce, and from that many local shops opened to become the beloved street we all know today.
Tsukiji Outer Market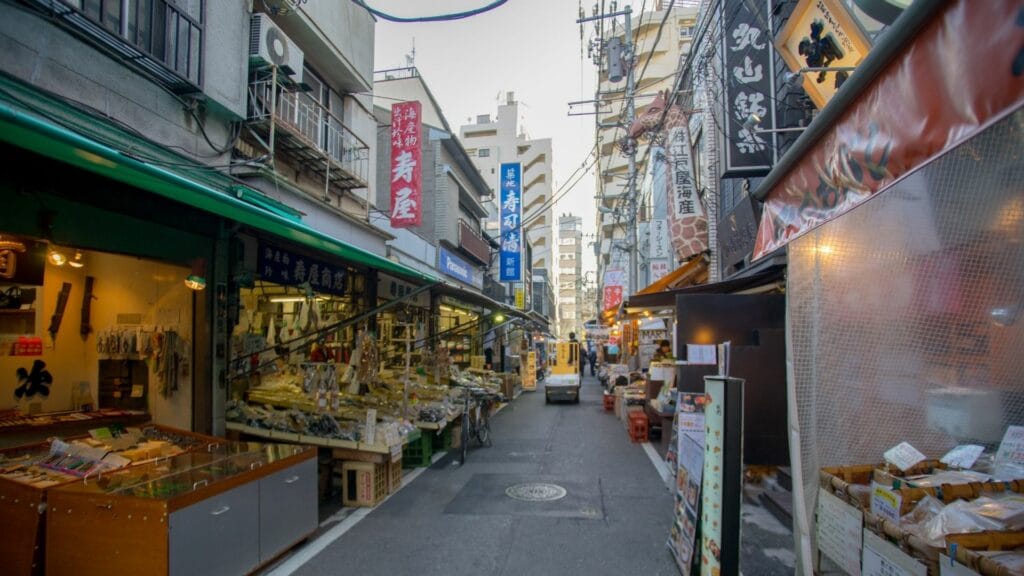 Tsukiji Outer Market is renowned for its fresh seafood produce, where you can buy ingredients to take home as well as eat the food there and then. From oysters and scallops to Japan's beloved Unagi there is a huge variety of tasty treats you can try.
However, if seafood isn't your preference, there are multiple other options that will hopefully cater to your taste such as a Daifuku shop and Tamagoyaki shops. The diverse range of street food will make you want to stay for breakfast, lunch and dinner!!
Harajuku Takeshita Dori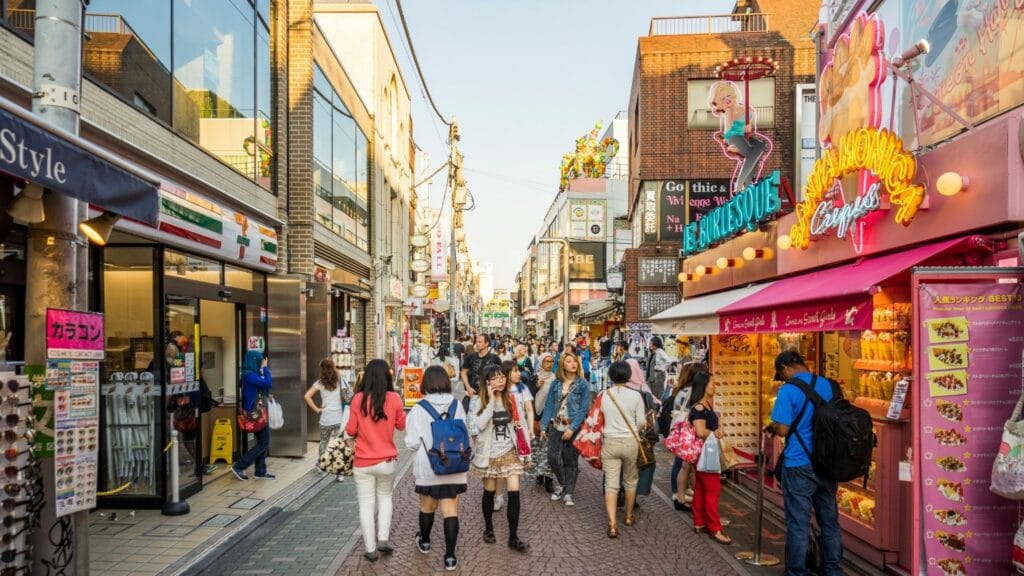 Takeshita Dori provides people with the most creative and delicious street food streets, but to make it even better, it's totally instagrammable! Expect the cutest and wackiest food inventions down this road, from Tokyo's longest Churros to Rainbow coloured cheese melts, you will never get tired of exploring here.
Packed with youthfulness, these 21st-century foods will leave a lasting impression and will make you want to come back for more! Make sure to take a quick selfie with your sweets to show off to your friends.
Omoide Yokocho
Although Omoide Yokocho once had a bad reputation for itself for being a black market post World War 2, it has completely reinvented itself to be one of the best places to go for a pint and anything grilled. Many menus are now displayed in both Japanese and English, so we can guarantee you won't order a bull's penis by mistake!
This alley is 5 minutes away from Shinjuku station so it is very convenient, so if you do end up getting drunk the train station is right by your side. Come to Omoide Yokocho to have a feel of the locals and their after-work antics.
Yanaka Ginza Shotengai
Yanaka Ginza Shotengai is a very old and traditional street where you can really feel pre-modernised Japan. The Shotengai is made up of around 60 stores that are mostly locally owned. If you want to escape the busy bustle of the city and experience a more easy and more relaxed day, then this street will provide you with all your needs.
Remember to come on an empty stomach because Yanaka Ginza Shotengai will fill you up to the brim with its delicious street foods. Come here for meat croquettes or cat tail donuts for an amazing price!
Sunamachi Ginza Shopping Street
If you haven't had enough of Ginza, then head your way over to Sunamachi Ginza Shopping Street for even more flavoursome street food. Recipes that date back from 60 years ago, this shopping street will not disappoint. This shopping street is labelled as 'hidden,' so there are many homemade delicacies that you won't be able to taste anywhere else but on this 610 metre back street. From freshly made Dango on a stick to Maguro Katsu, every shop will leave you with a big smile on your face.
—
I hope this list has inspired you to check out some of these districts in Japan, whether you're going for a light snack or a full-on food tour, let us know where you visited and what your favourite street food was!