Do you know about the Shibuya Ward in Tokyo? It is one of the 23 wards of Tokyo, with various unique neighbourhoods and areas, along with different things to do and sights to see. If you are wondering what is Shibuya ward, the different areas inside Shibuya, best things to do, history, accommodation and more, check out this ultimate Shibuya ward area guide.
What is Shibuya City Ward?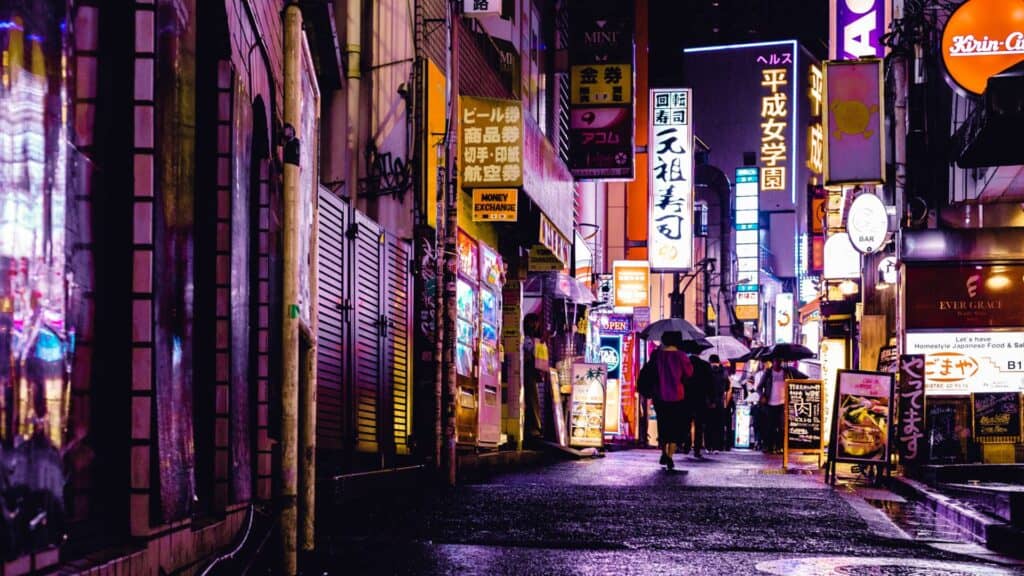 Shibuya Ward has developed as a sub-centre around Shibuya Station. The city is also popular among young people as a centre of fashion and is dotted with spots that attract many tourists.
It is also a commercial district with commercial facilities and fashion-related companies, as well as an upscale residential area. This section focuses on the efforts of the Shibuya Ward Office, which plays a central role in the administration of Shibuya Ward.
Shibuya is the second largest city in the world in terms of passengers per station. In recent years, newly opened complexes such as Shibuya Scramble Square and Shibuya Parco have been lined up, and the area is once again attracting attention as the center of fashion, culture, and trends for young people.
Shibuya is home to a huge shopping district called Shibuya, one of the Yamanote subcenters along with Shinjuku and Ikebukuro. The image of the district is generally that of a fun town for young people, which is understandable since Shibuya and Harajuku are the first places visited by foreign tourists who want to enjoy Japan's unique pop culture. 
From a high-class residential area to an area with rows of municipal housing, even within the same Shibuya ward, there is a mix of different worlds.
What to do in Shibuya
Shibuya Scramble Square 渋谷スクランブルスクエア
Shibuya Scramble Square was born in front of Shibuya Station on November 1, 2019. The complex consists of 2 basement floors to 45 floors plus the rooftop, and with a height of approximately 229.7 meters, it is one of the tallest buildings in the Shibuya Station area.
The commercial facilities are located from the 2nd basement to the 14th floor, and are lined with a total of 213 stores and restaurants. The interior of the building is spacious, and the fashion floor is characterized by a fashionable atmosphere similar to that of a street store.
In addition, "SHIBUYA SKY" consists of three zones: the "SKY GATE" transitional space from the 14th to 45th floors, the "SKY STAGE" outdoor observation space, and the "SKY GALLERY" indoor observation corridor on the 46th floor. Visitors can enjoy a 360-degree panoramic view of the Shibuya area from approximately 230 meters above ground.
Find out more about Shibuya Scramble Square here on Google maps.
Shibuya Parco 渋谷PARCO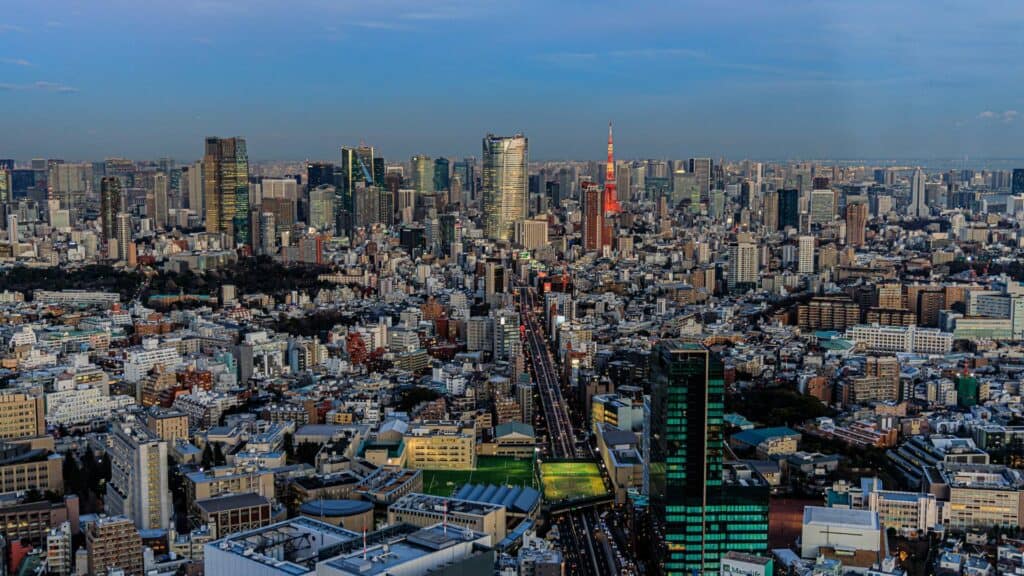 Shibuya PARCO, temporarily closed since 2016, reopened on November 22, 2019 as the new "Shibuya PARCO" with five concepts: fashion, art & culture, entertainment, food, and technology.
A total of 193 stores are available here. The first floor features high-end brands such as Gucci and Loewe like street stores, the sixth floor specializes in Japanese culture, including Nintendo TOKYO and Pokemon Center Shibuya,which were the talk of the town when they opened, with several hours of waiting time every day, and "Touken Ranbu Manya Honpo," which is popular mainly among women. The 6th floor is dedicated to Japanese culture, including "Nintendo Tokyo" and "Pokemon Center Sibuya," and the 8th floor is equipped with a movie theater and a theater.
The basement floor, which is based on the concept of "food, music, and culture," is a chaotic space with 21 restaurants, record stores, festival goods stores, etc. all mixed together.
Find out more about Shibuya Parco here on Google maps.
Shibuya FUKURAS 渋谷フクラス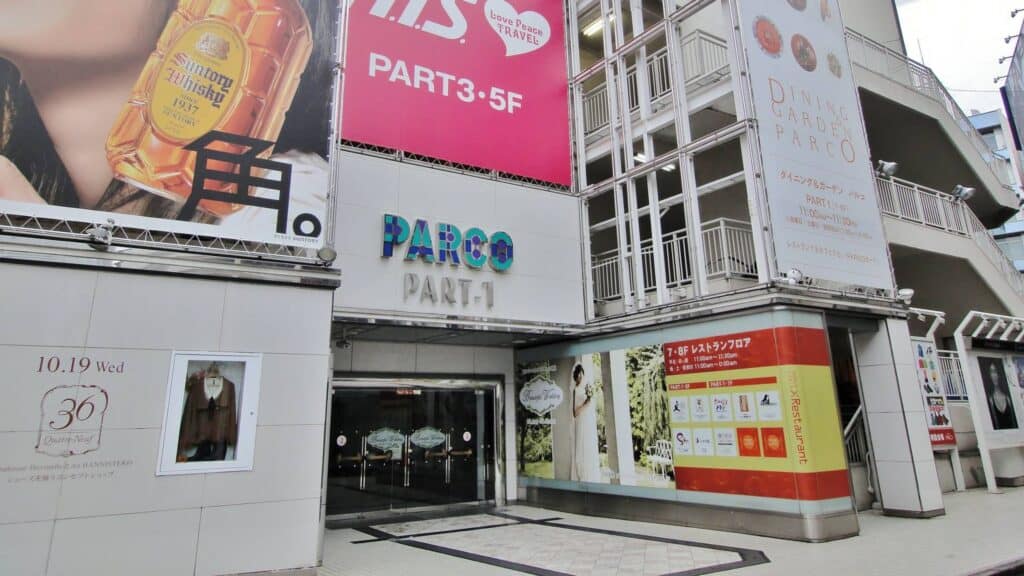 Shibuya FUKURAS houses all 69 stores of Tokyu Plaza Shibuya, which has been reborn targeting mature adults, as well as other commercial and office facilities.
One of the highlights is the rooftop garden "SHIBU NIWA," which opened on the 17th floor and offers a panoramic view of the Shibuya area. Visitors can enjoy a luxurious view of the scramble crossing and the Shibuya cityscape while dining at restaurants and cafes, including CÉ LA VI, a comprehensive entertainment restaurant that opened for the first time in Japan.
Also on the first floor is "shibuya-san," a tourist information facility where foreign staff serve as tourist concierges, and a bus terminal where express limousine buses to and from Haneda and Narita airports stop.
Find out more about Shibuya FUKURAS here on Google maps.
Hikarie
Shibuya Hikarie opened in 2012 as a new landmark for culture and information in Shibuya. It is conveniently located directly connected to Shibuya Station, and can be reached without getting wet on rainy days, whether by JR or subway. In addition to fashion and cosmetics, this commercial complex is equipped with restaurants, cafes, and the musical theater "Tokyu Theater Orb," and is divided into six areas.
Find out more about Hikarie here on Google maps.
Shibuya Stream 渋谷ストリーム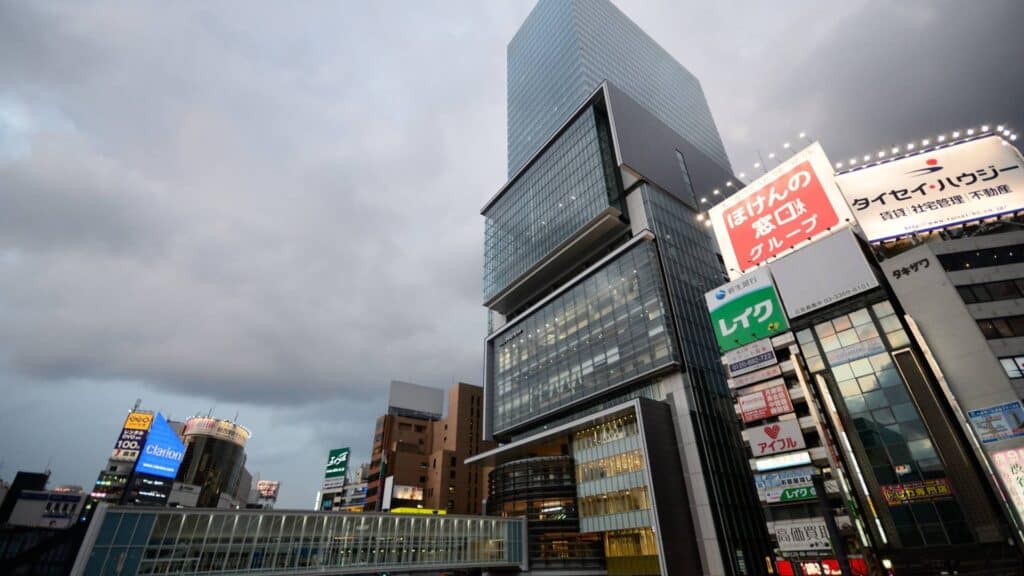 Shibuya Stream was established in September 2018 on the site of the former railway tracks of Shibumi Station on the Toyoko Line. In addition to about 30 restaurants, it is a large-scale complex with a hotel, an event hall that can accommodate about 700 people, and offices.
The first floor is a large open plaza where visitors can enjoy a relaxing meal while watching people pass by. The second floor, based on the concept of "Shibuya Custom Street," is lined with a variety of restaurants, including Italian, French, Japanese, and ethnic restaurants. Many of the stores are new brands or opening in Shibuya for the first time, so it is recommended to do your research before visiting.
Find out more about Shibuya Stream here on Google maps.
Hachikō Memorial Statue 忠犬ハチ公像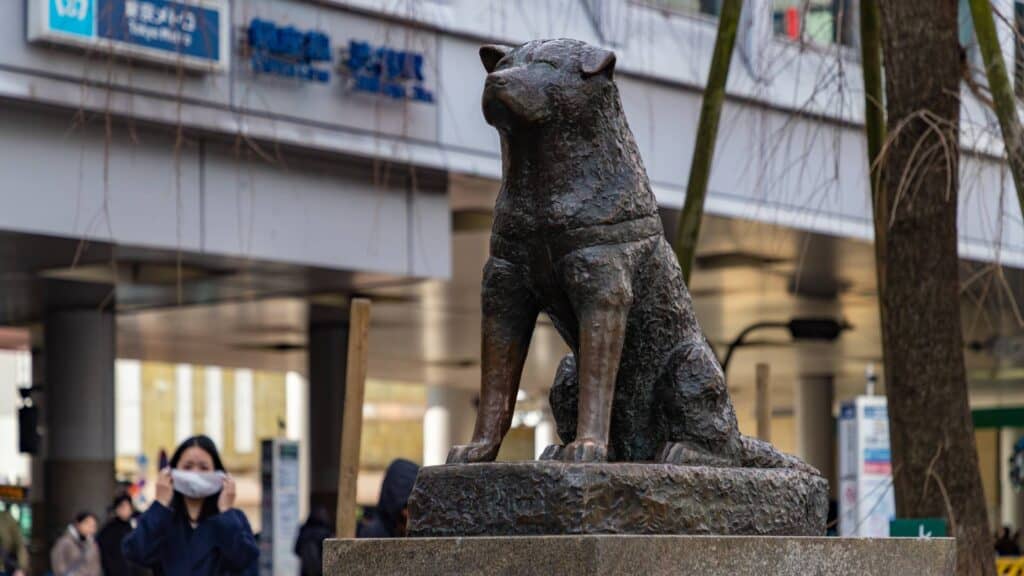 The statue of Hachiko, which sits just outside the Hachiko Exit of JR Shibuya Station, is modeled after the Akita Hachiko statue that waited for his master to come home from work here in the 1920s and continued to wait for him for nine years after he died of illness.
Today, it is known as the most famous meeting place at Shibuya Station, and many people stand around Hachiko every day. The statue is crowded at any time of the day because of its location in front of the Shibuya Scramble Crossing and its easy access to Shibuya Center Gai and Shibuya Parco, but it gets even more crowded especially in the evening, so daytime is recommended if you want to take your time to view and photograph Hachiko.
Find out more about Hachikō Memorial Statue here on Google maps.
SHIBUYA109 Shibuya Store
Shibuya 109 is a shopping spot in Shibuya that attracts about 35,000 visitors on holidays. It is home to more than 100 stores, including fashion brands popular among young people, accessory stores, cosmetics stores, cafes, and restaurants.
Although 109 used to have a strong impression of gal-type brands, now it offers a variety of fashion styles from cute to casual to sexy, depending on the floor, which is another highlight. Some stores offer very inexpensive items, making it a great place to find a bargain.
Find out more about SHIBUYA109 Shibuya Store here on Google maps.
Shibuya Center-Gai 渋谷センター街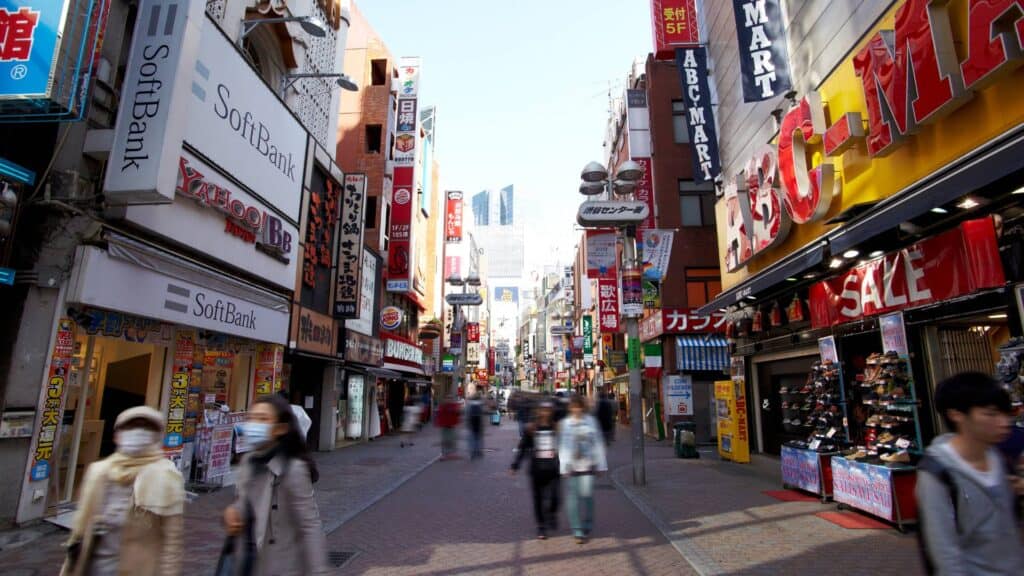 Located beyond the Shibuya Scramble Crossing, this is the center of Shibuya where youth culture, fashion, and music gather. Starting from the arcade area in front of Shibuya Station and centering on Udagawa-dori, the area extends from Bunka-dori to Dogenzaka-dori.
Shibuya Center-gai divides this area into six blocks from A to F, each lined with a variety of stores and restaurants. There are also many take-out stores, making it a great place to enjoy eating and drinking.
On the main street, where fast-fashion and chain stores are concentrated, you will hear the hottest music playing from the speakers, and just walking around here will make you feel excited and energetic! Large stores such as Tokyu Hands, Loft, and Shibuya Parco are also located in this Shibuya Center Street.
Find out more about Shibuya Center-Gai here on Google maps.
Shibuya Scramble Crossing
With more than 1,000 people crossing at one time, the Shibuya Scramble Crossing is said to be the busiest intersection in the world. 10 lanes and 5 pedestrian crossings intersect, and the sight of people crossing the intersection simultaneously as soon as the light turns green is a sight to behold, making the intersection very popular among overseas tourists as well.
The buildings surrounding the intersection are equipped with large screens and are popular as a place to announce hot products, movies, animations, and so on. The collaboration of the buildings and people passing by makes you want to take pictures, but the traffic lights change quickly, so make it quick and cross the street. During events such as the countdown on New Year's Eve and Halloween at the end of October, the area attracts so many people that it becomes difficult to pass through.
Find out more about Shibuya Scramble Crossing here on Google maps.
Miyashita Park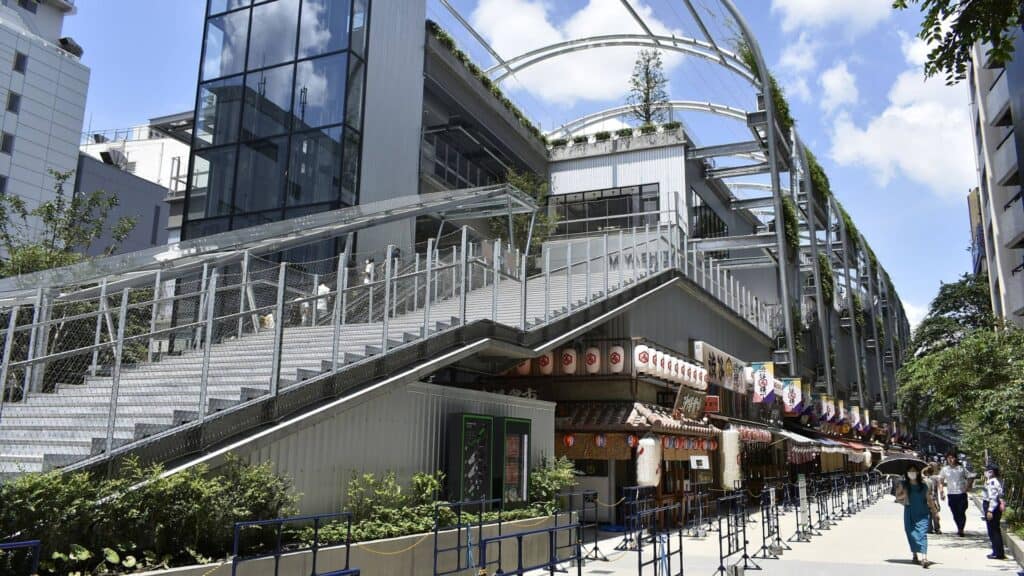 In July 2020, Miyashita Park was newly transformed into a complex facility integrating a park, commercial facilities, and a hotel. Located between Shibuya and Harajuku, this facility can be used not only as a park, but also for shopping and dining.
The park has taken over the skate park facility that has been loved by skaters for many years, and a new bouldering wall as well as a multi-purpose exercise facility (sand court specifications) has been developed.
In the shop area, about 90 stores of different genres, including high-brand and apparel stores, record stores, shared offices, and a drinking alley, line the street, making it a spot for the next generation of culture.
The open space combined with the park offers shopping, dining, sports, and even events such as fashion shows. Events such as fashion shows are also held from time to time. Experience a new cultural spot in Shibuya, a city of diversity.
Find out more about Miyashita Park here on Google maps.
Events in Shibuya
Kaneo Hachimangu Grand Festival 金王八幡宮例大祭
Yoyogi Hachimangu Grand Festival 代々木八幡宮大祭
Living in Shibuya City Ward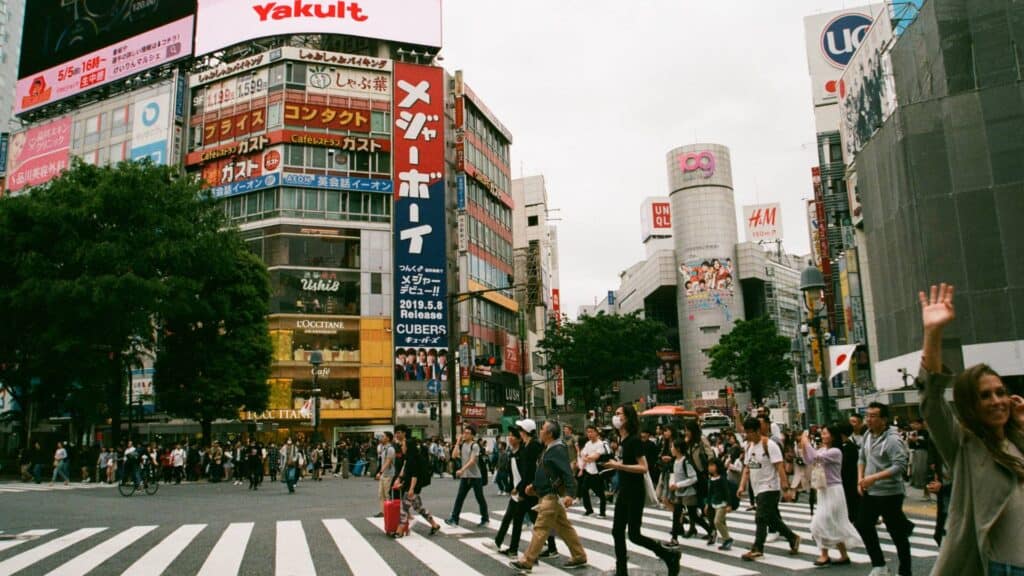 Perhaps it is because Shibuya and Harajuku themselves are pop culture and commercialism centers, or perhaps it is because of the unique "shibuya-ness" of the entire Shibuya district, the sense of frivolity and the quick jump on the latest fads, that attracts people with a nose for the latest fads.
Harajuku is for teens, Ebisu is for adults in their 30s or older, and Daikanyama is for young entrepreneurs making a little money in their IT ventures, and is positioned as a satellite of the fashion centers for "conscious people" who want to make the most of social networking sites such as Instagram to make themselves look good. Shibuya, a downtown area at the bottom of the valley, is the core of the pop culture zone that continues to absorb the energy of the "conscious" type.
Yoyogi-hachiman and Yoyogi-uehara, located across Yoyogi Park from Shibuya, are also hangouts for the conscious types, and there are many chalet cafes with some sort of horizontal lettering.
However, Shibuya Ward along the Keio Line has nothing to do with such "shibuya" atmosphere. As long as you live in Hatsudai, Hatagaya, or Sasazuka, the latest fads are nowhere to be seen, and the area is nothing more than a hangout for elderly people living in humble apartments and municipal housing. If this area had not been included in Shibuya Ward, the average annual income of Shibuya Ward residents would have been close to that of Minato Ward.
History of Shibuya City Ward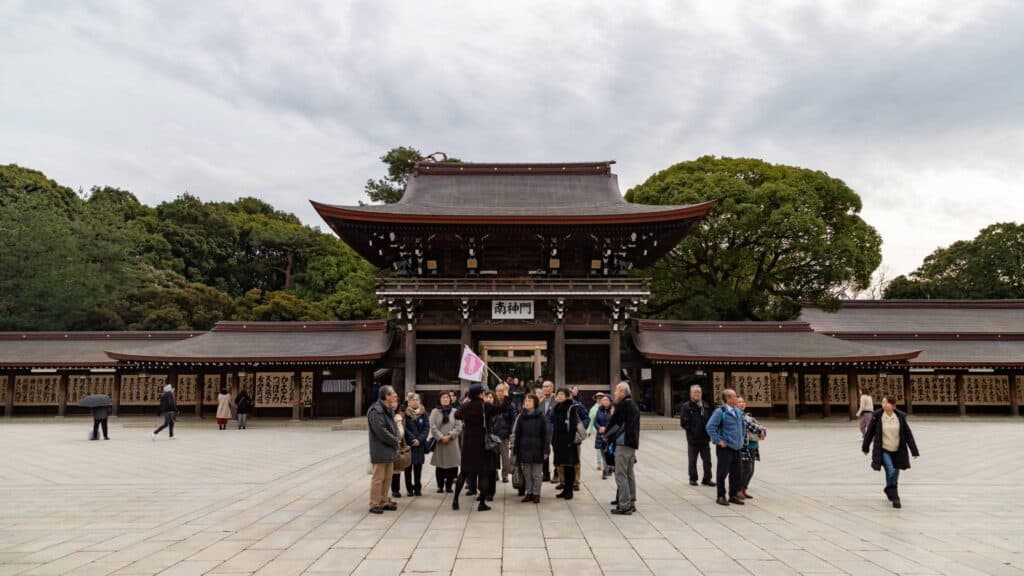 Shibuya was created in 1932 through the merger of Shibuya-cho, Sendagaya-cho, and Daitohata-cho. The area is known as the home of the Tokyu Group, which developed the area as a high-class residential area following the example of the Hankyu Corporation, giving it a very favourable image in the public mind.
The topography is so rugged that it could have been built on a golf course. The names of places such as Shibuya and Daikanyama are remnants of this topography.
Hatsudai is considered to be in Shinjuku-ku because it is next to Shinjuku, and many Tokyoites think that Yoyogi is also in Shinjuku-ku. Sasazuka is also considered to be in Shinjuku since it is the first station on the Toei Shinjuku Line.
Some Tokyoites believe that Harajuku is "Harajuku-ku". There are no town names such as Harajuku or Takeshita. But only locals and builders officially call it Jingumae.
But the reality is that areas of Shinjuku-ku have actually been incorporated into Shibuya-ku. Half of Shinjuku Station is actually divided into Shibuya Ward.
The bronze statue of Hachiko, the loyal dog, still stands in front of Shibuya Station waiting for his owner's return, but the real dog is in the National Museum of Nature and Science in Ueno. Incidentally, in 2008, the story of Loyal Dog Hachiko was made into a Hollywood movie starring Richard Gere.
The Fudo-dori shopping street is located right next to Opera City, but it is so lonely that it is hard to believe that it is in the same Shibuya Ward.
In addition to Jingumae, Hiroo, with its many embassies, and Shoto, where many celebrities and dignitaries live, are famous as some of the most expensive residential areas in Tokyo. Hiroo is often mistakenly believed to be in Minato Ward.
Areas in Shibuya City Ward
JR Yamanote Line and Sobu Line
Shibuya 渋谷
A Tokyo landmark where foreign tourists also come to see the scramble crossing, an entertainment district for rear-enders that celebrates Japanese pop culture.
Shibuya is the centre of the Tokyu Kingdom, and the Toyoko and Denentoshi lines run from here to the suburbs.
Ebisu 恵比寿
Originally a beer brewery town, Ebisu has become a fashionable town since the redevelopment of Garden Place. For some reason, Ebisu is regularly ranked as one of the top places to live, but it is not a town with a sense of lifestyle.
Harajuku 原宿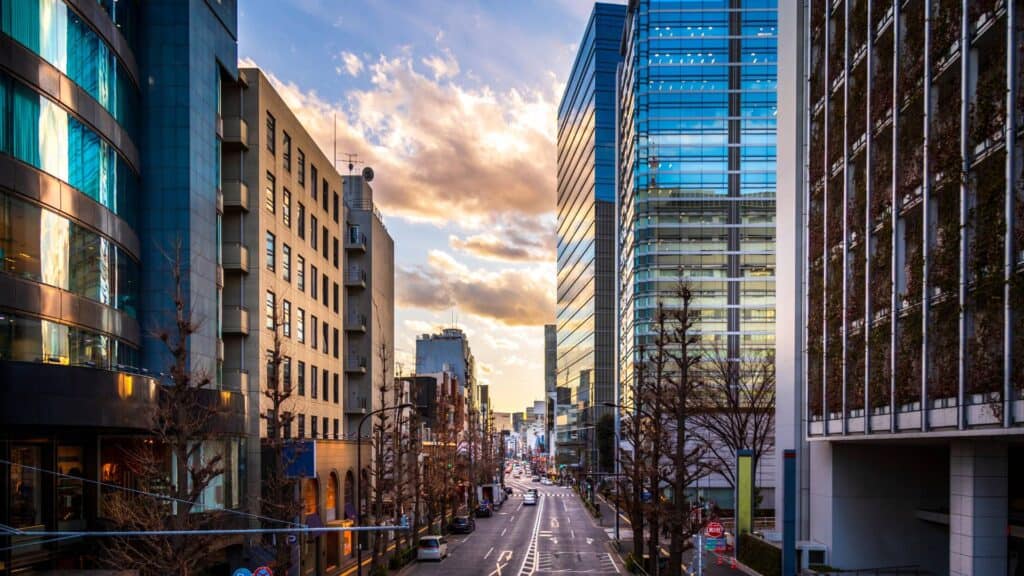 As you know, Harajuku is the home of Japanese teen fashion. Takeshita-dori is packed with Kamikyo kappe, junior high and high school students, and foreign tourists. On the west side of the station is the vast Meiji Shrine.
Yoyogi 代々木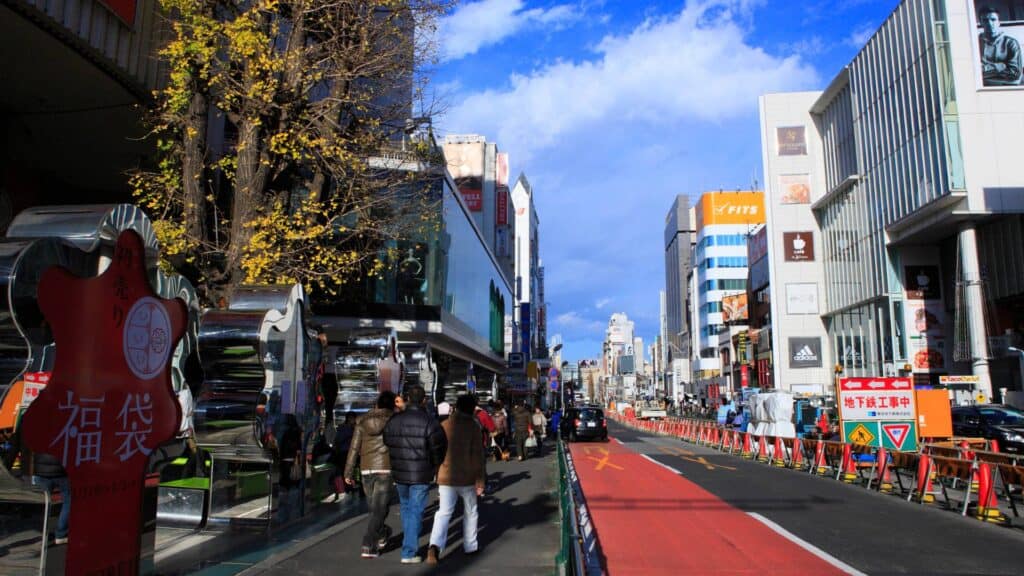 This area is now like an appendage of Shinjuku Station. The area is famous for its concentration of prep schools, most notably Yosemi, but the area is also dotted with strange buildings that one would not expect to exist in 21st-century Japan, such as the Japanese Communist Party Central Committee Building and the Yoyogi Kaikan Building.
Sendagaya 千駄ヶ谷
Gone are the phantom ryokan districts that were erased before the 1964 Tokyo Olympics; the Kasumigaoka Apartments, demolished before the 2020 Tokyo Olympics; and the "sexuality" area seen from the window of a yellow train. The bright red signboard of the "Central Clinic for Venereal Diseases" seen from the window of a yellow train is a sight to behold.
Subway Line and Tokyu Toyoko Line
Meiji Jingumae 明治神宮前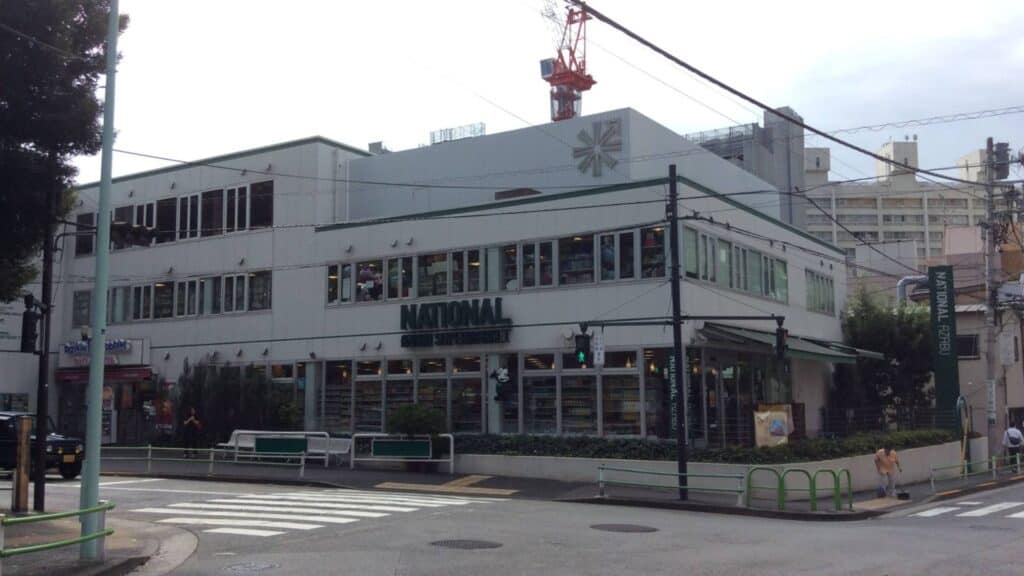 Across Meiji-dori from Teens Town Harajuku Takeshita-dori is the highly conscious town of Aoyama and Omotesando. Uraharajuku on the culvert is also a chalet street. The Showa-era Harajuku housing complex on Killer Street is also a mirage.
Kitasando 北参道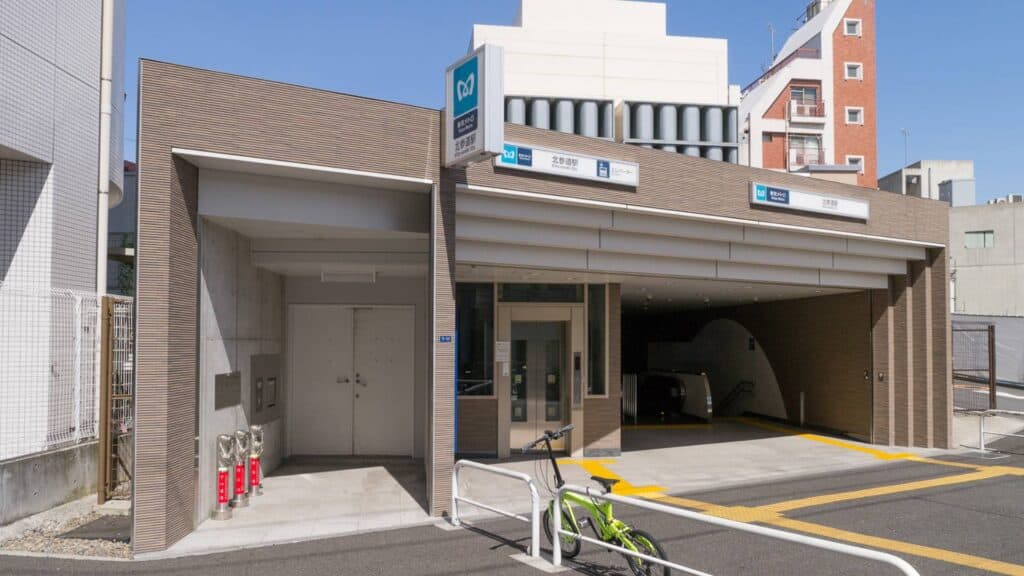 Newly built station on the Fukutoshin Line. It is not located in Sendagaya, Yoyogi, or Harajuku, but rather in the middle.
Hiroo 広尾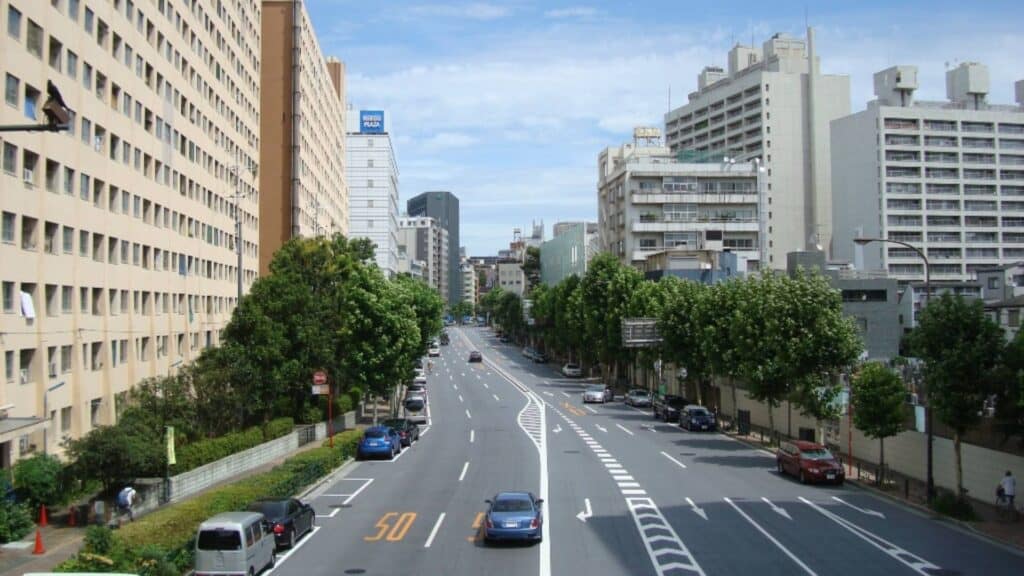 National Azabu, an upscale supermarket for foreigners, has a superb gluten-free selection. Arisugawa-no-miya Memorial Park and the Tokyo Metropolitan Central Library in the park are also good for intellectuals. The contrast between the two is the alley of row houses that stretches behind the shopping street in front of the station, and the Toei Hiroo 5-chome Apartments.
Daikanyama 代官山
A conscious town on the Toyoko Line that rivals Aoyama and Omotesando. It is a town where the rich who can afford to pay more than 1,500 yen for a sandwich or organic café lunch in the afternoon gather.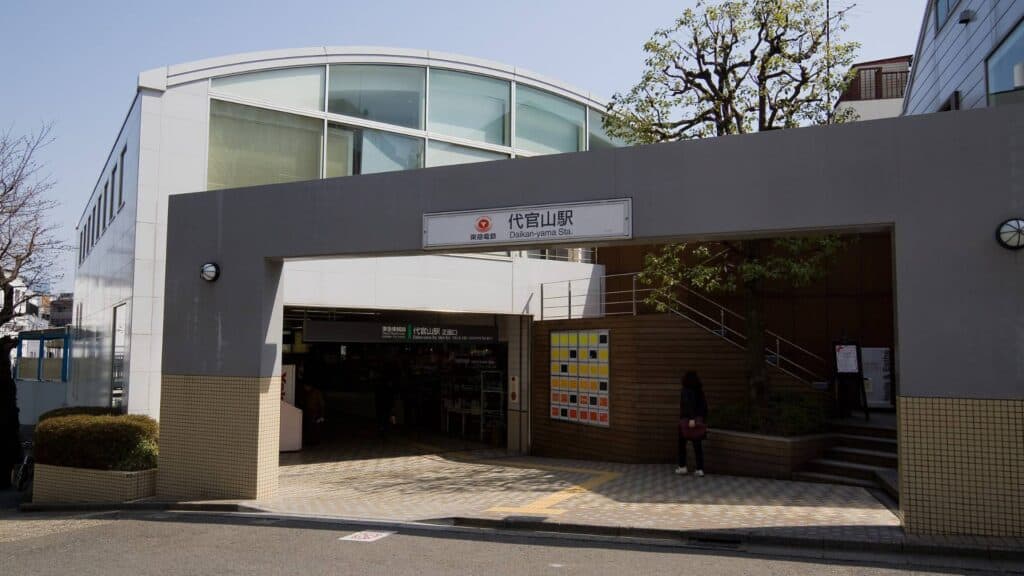 There are also a number of mysterious general stores and stores selling high-end foreign products, as well as a variety of chalet restaurants with a Western flair. The Daikanyama Tsutaya bookstore has become a new mecca for the conscious. It has become a hangout for nomadic workers.
Odakyu Line and Keio Inokashira Line
Minami-Shinjuku 南新宿
Only one stop from Shinjuku Station on the Odakyu Line. The address is Yoyogi, Shibuya-ku, but the station is named after it. The famous Okunoyu public bathhouse, which used to be right in front of the ticket gate, is no longer in business.
Sangubashi 参宮橋
Close to the west entrance of Meiji Jingu Shrine. Like Minami-Shinjuku, the area in front of the station promises to be shabby, but the residential areas nearby are a mix of mansions and ramshackle wooden apartments.
Yoyogi-Hachiman 代々木八幡
Located in front of Yoyogi Park. It is close to the former Yoyogi-cho, an upscale residential area, and Tomigaya and Kamiyamacho. There are many chalet cafes that use many American-style horizontal characters, probably due to the fact that Yoyogi Park used to be a U.S. military housing area.
Yoyogi Uehara 代々木上原
The Chiyoda subway line connects to this area. There are many upscale residential areas such as Oyamacho and Nishihara, a candle shop run by a husband-and-wife team, and many chalet cafes. The home of a copyright racketeering organization and a full-scale mosque tower along Inokashira-dori Avenue.
Shinsen 神泉
The next station from Shibuya is also within walking distance. Maruyamacho, a love hotel district, has an adult atmosphere.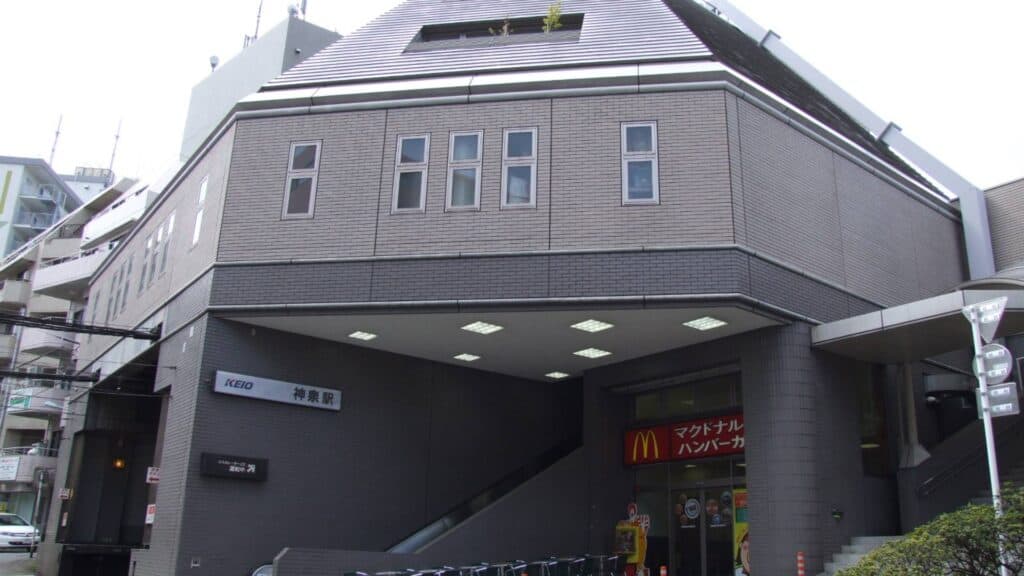 Keio Line and Toei Oedo Line
Hatsudai 初台
This station can only be reached by the Keio New Line, which is directly connected to the Toei Shinjuku Line. Tokyo Opera City is the landmark of the town, but the shopping district is very downtown. The Hatsudai Super Department Store is in its final days. The Fudo-dori shopping street at the north exit has nothing but downtown vibes.
Hatagaya 幡ヶ谷
Like Hatsudai, this is also a Keio New Line station. The rows of municipal housing along the waterworks road past the Rokugodori shopping street in front of the station are a sight to behold. This is where the famous Toru Hashimoto spent his childhood in Tokyo.
Sasazuka 笹塚
Although a modest town for being only one stop from Shinjuku on the Keio Line, the Jugo-dori shopping street is thriving and is a good place to live and work. The group of municipal residences along Suido Road mentioned earlier continues on to Sasazuka.
Nishi-Shinjuku 5-chome 西新宿五丁目: This station is the closest to a part of Honmachi, Shibuya-ku, an area that appears like a corner in the northwestern edge of Shibuya-ku. The living area and the tired streets are closer to Nakano Ward than to Shibuya Ward.
Accomdation in Shibuya City Ward
The Millennials Shibuya (2*)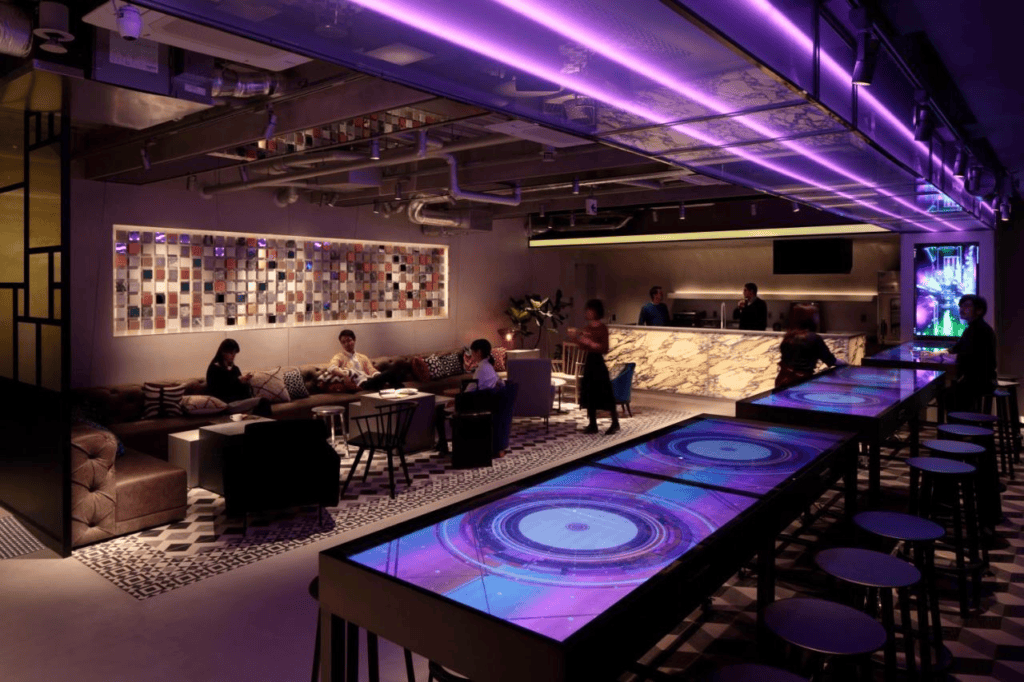 Situated in Tokyo, 400 m from Hachiko Statue, The Millennials Shibuya is an adult only accommodation. Popular points of interest nearby include NHK Studio Park, Shibuya Centre Town and Meiji Jingu Shrine. Nezu Museum is 1.6 km from The Millennials Shibuya. The nearest airport is Tokyo Haneda Airport, 13 km from the accommodation.
Shibuya Stream Excel Hotel Tokyu (4*)
Located in Tokyo, 500 m from Konno Hachimangu Shrine, Shibuya Stream Excel Hotel Tokyu provides accommodation with a bar and private parking. The property is close to popular attractions like Shibuya Mark City, Hachiko Statue and Shibuya Centre Town. Popular points of interest near the accommodation include Moyai Statue, Shibuya Scramble Crossing and Ancient Egyptian Art Museum.
Trunk Hotel (4*)
Located a 11-minute walk from JR Shibuya Station, Trunk (Hotel) offers free WiFi throughout the property. A bar and 2 dining options are available at this non-smoking hotel. A designated smoking area is provided on site. Meiji Jingu Shrine is a 11-minute stroll from Trunk (Hotel), while Roppongi Hills is a 10-minute drive away. Nezu Museum can be reached with a 15-minute bus ride and walk.
sequence MIYASHITA PARK / SHIBUYA (4*)
Situated in Tokyo, within 200 m of Shidax Culture Hall and 300 m of Ancient Egyptian Art Museum, sequence MIYASHITA PARK / SHIBUYA features a bar. Popular points of interest near sequence MIYASHITA PARK / SHIBUYA include Shikisai Museum, Magnet by Shibuya 109 and Shibuya Scramble Crossing. The nearest airport is Tokyo Haneda International Airport, 26 km from the hotel.
Cerulean Tower Tokyu Hotel, A Pan Pacific Partner Hotel (5*)
The Cerulean Tower is just a 5-minute walk away from Shibuya Station, providing access to many train and subway lines. From there it is a 2-minute train ride to Harajuku and the Meiji Jingu Shrine. Overlooking the greater metropolitan area, all rooms are located on the 19th floor and above. Guests at Tokyu Hotel Cerulean Tower can unwind in the sauna or hot tub, or enjoy a treatment in the beauty salon. The many other facilities include a pastry shop and a nursery.
Shibuya Hotel En (3*)
The property is located just a 7-minute walk away from Shibuya Station. Shibuya Hotel En is situated amidst shops and restaurants, while Shibuya Station offers many public transport connections. It is a 5-minute walk to the 109 Building and Shibuya Scramble Crossing, and a 15-minute walk to Yoyogi Park.
Shibuya Granbell Hotel (3*)
The famous Shibuya Scramble crossing and 109 Building are about 500 m away, and Yoyogi Park is a 20-minute walk. Nearby Shibuya Station offers direct train access to Shinjuku and Harajuku in under 10 minutes. Narita International Airport is accessible via an 80-minute ride on the Narita Express train, from Shibuya Station. Featuring modern interpretations of Western motifs, rooms at the Shibuya Granbell Hotel are air-conditioned and include an en suite bathroom.
Sweets Hotel Ruby Shibuya
Attractively set in the Shibuya Ward district of Tokyo, Sweets Hotel Ruby Shibuya is situated 300 m from Shibuya Centre Town, 500 m from Kon Ichikawa Memorial Room and 600 m from Nabeshima Shoto Park. Popular points of interest nearby include Shibuya Scramble Crossing, Hachiko Statue and Toguri Museum of Art. Popular points of interest near the accommodation include The Shoto Museum of Art, Shunichi Atsumi Museum and Shibuya Mark City.
almond hostel & cafe Shibuya (1*)
Almond Hostel & Cafe is located in Tokyo, within a 3-minute walk from Yoyogikoen Station and Yoyogi-Hachiman Station. Shibuya can be reached via a 10-minute bus ride from the closest bus stop, while Shinjuku Station is 6 minutes away by train. Harajuku is a 20-minute walk away from the property.
HOTEL Lotus Shibuya (Adult Only)
HOTEL Lotus Shibuya (Adult Only) features air-conditioned rooms with flat-screen TV in the Shibuya Ward district of Tokyo. The property is located 600 m from Hachiko Statue, 700 m from The Shoto Museum of Art and 700 m from Toguri Museum of Art. Popular points of interest near the love hotel include Shibuya Centre Town, Shibuya Mark City and Shibuya Scramble Crossing.
Shibuya Capsule Bamboo Hotel (1*)
Conveniently situated in the Shibuya Ward district of Tokyo, Shibuya Capsule Bamboo Hotel is located 500 m from Shibuya Centre Town, 600 m from The Shoto Museum of Art and 600 m from Kon Ichikawa Memorial Room.The property is close to popular attractions like Sugekari Park, Toguri Museum of Art and Saigoyama Park. Popular points of interest near Shibuya Capsule Bamboo Hotel include Shibuya Mark City, Shunichi Atsumi Museum and Nabeshima Shoto Park.
—
What do you think about Shibuya Ward in Tokyo? Do you like finding out about the history and culture of this interesting area of Tokyo? There is so much history and unique things to do in this local neighbourhood of Tokyo, if you're interested in coming for yourself, make sure to refer back to this blog.