In recent years, Japanese whiskey has become a popular go-to for whiskey drinkers. People have been noticing that some of their favourite scotch whiskeys are now on par with these upcoming, quality Japanese whiskeys.
Let's have a look at some of the best Japanese whiskey distilleries in Japan and learn a little more about the whiskey process!
What is Japanese whiskey?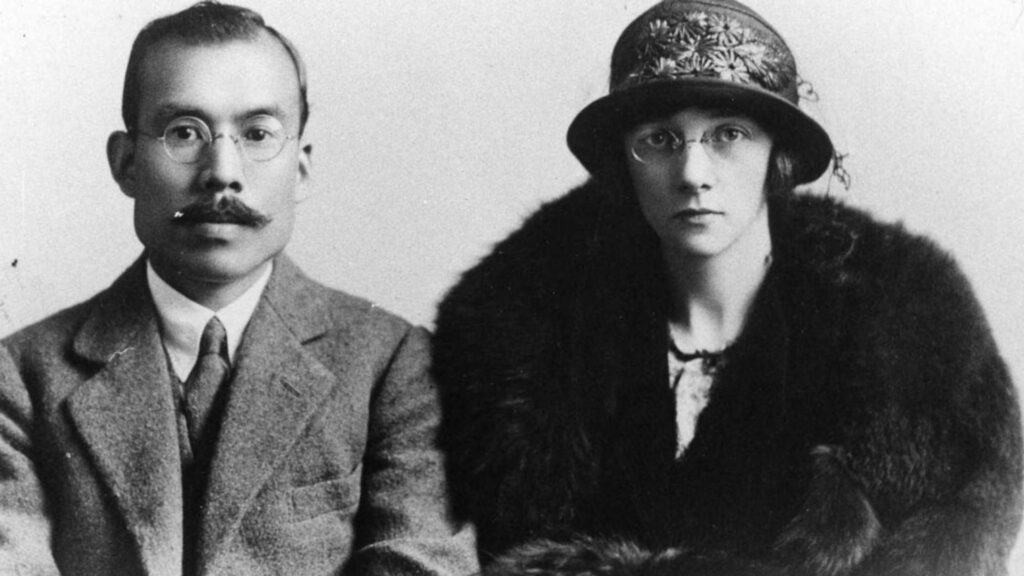 Japanese whiskey all started with one man, Masataka Taketsuru. In 1923, Taketsuru had travelled to Scotland to study organic chemistry. After getting a taste for fine scotch whiskey, Taketsuru returned to Japan to begin working at Yamakazi distillery. It was there that Japan produced its first authentic whiskey.
Whiskeys can be enjoyed in different ways in Japan. A popular way to drink it is as a highball. This is a whiskey that has been combined with a mixer. This can even be found in cans. However, typically, fine Japanese whiskeys are still drank neat or in some cases with ice or with still water (mizuwari).
So that's an overview of Japanese whiskey, lets have a look at where you can find some of the best distilleries in Japan.
Nikka Whiskey [Hokkaido]
Referring back to Taketsuru, this distillery was a location that he thought that had a place with a cool and humid climate similar to Scotland, rich water sources and dignified, clean air was essential for ideal whiskey production. Therefore he selected Yoichi, located at the base of the Shakotan Peninsula west of Otaru, from a variety of candidate sites.
General tours here are available, however you would need to book for a guided tour.
Location
7-6 Kurokawa-cho , Yoichi -cho, Yoichi – gun , Hokkaido 046-0003
Website
https://www.nikka.com/distilleries/yoichi/
Kamui Whiskey [Hokkaido]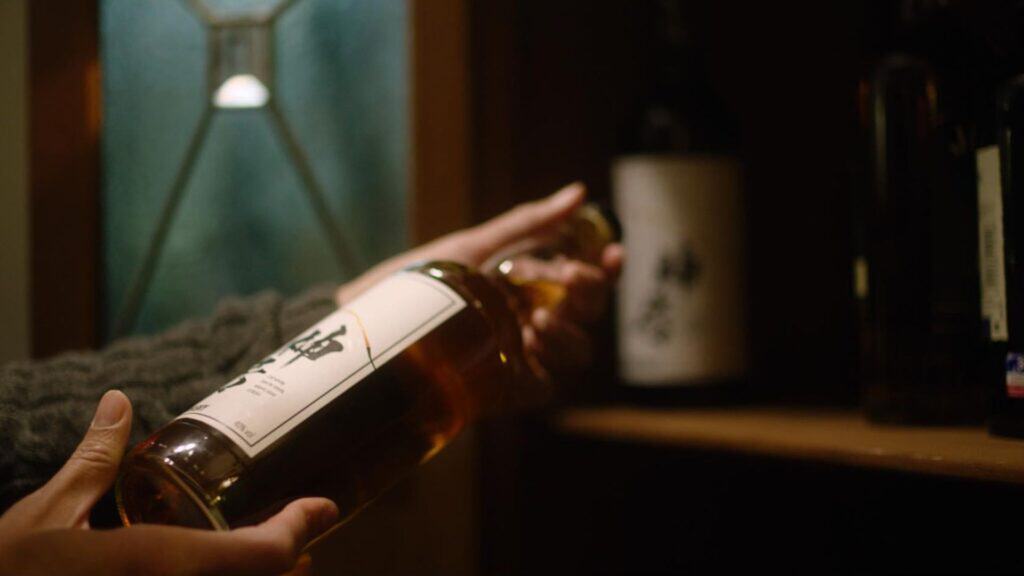 Kamui Whiskey was started in 2019 by American entrepreneur Casey Wall. Wall, who had visited the island of Rishiri many times over several years, decided to use the location for the site of Japan's northernmost whiskey distillery due to its cool climate. This makes Rishiri similar to Islay, a Scottish Island famous for its whiskey.
The facilities, including the distillery and office, are approximately 180 square metres in size. It is a one-storey wooden structure with black-painted walls and two distillation machines hand-made by craftsmen in the USA.
Location
〒097-0401 128-2, Aza Kamii, Kutsugata, Rishiri-cho, Rishiri-gun, Hokkaido
Website
Venture Whiskey Chichibu Distillery [Saitama]
Famously known for its, 'Ichiro's Malt', Chichibu distillery started in 2008 and has large ambitions. It is crucial that this distillery stays faithful to its Scottish counterparts therefore staff travel to the UK every year to study whiskey processes.
All the whiskeys developed here have incredible reputations and have won many awards. Their whiskeys are enjoyed all over the world. In 2019, they held a Whiskey festival, where visitors were able to sample some of the products from the range released so far. The constant queues at the booth showed the popularity of Ichiro's Malt.
Location
〒368-0067. 49 Midorigaoka, Chichibu, Saitama, Japan
Website
https://www.facebook.com/ChichibuDistillery/
Niigata Beer Shinobu Distillery [Niigata]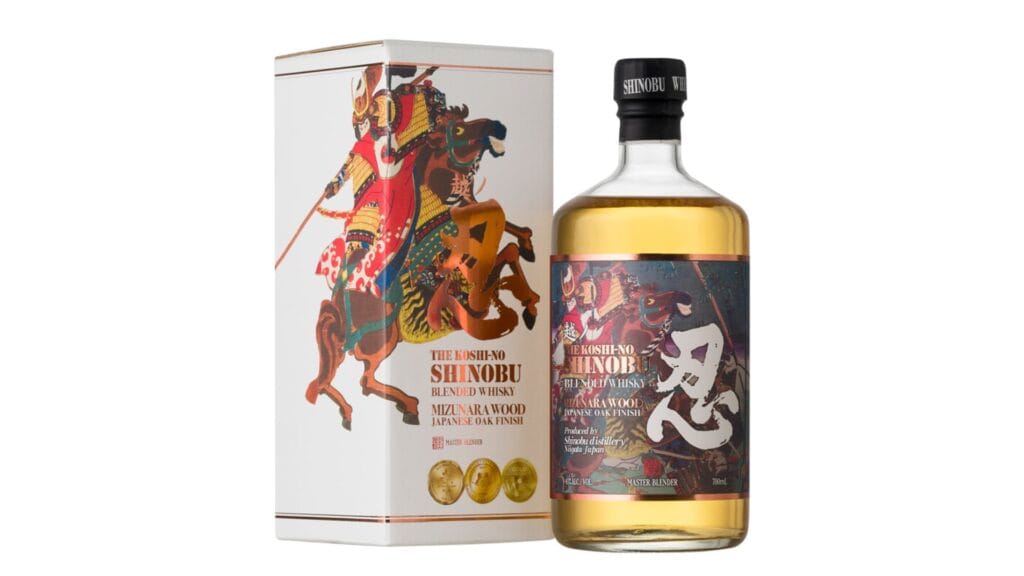 Niigata's craft brewery started distilling whiskey in 2016, with the aim of using local fresh water to provide spirits enthusiasts with quality whiskey.
The distillery imports original spirit matured in sherry and bourbon casks from distilleries around the world and mixes it at the Niigata factory (Niigata City) to make the whiskey 'Koshino Shinobu'.
Location
〒953-0012 5120 Echizenhama, Nishigamaku, Niigata City, Niigata Prefecture
Website
https://shinobudistillery.com/home/
Suntory Spirits Hakushu Distillery [Yamanashi]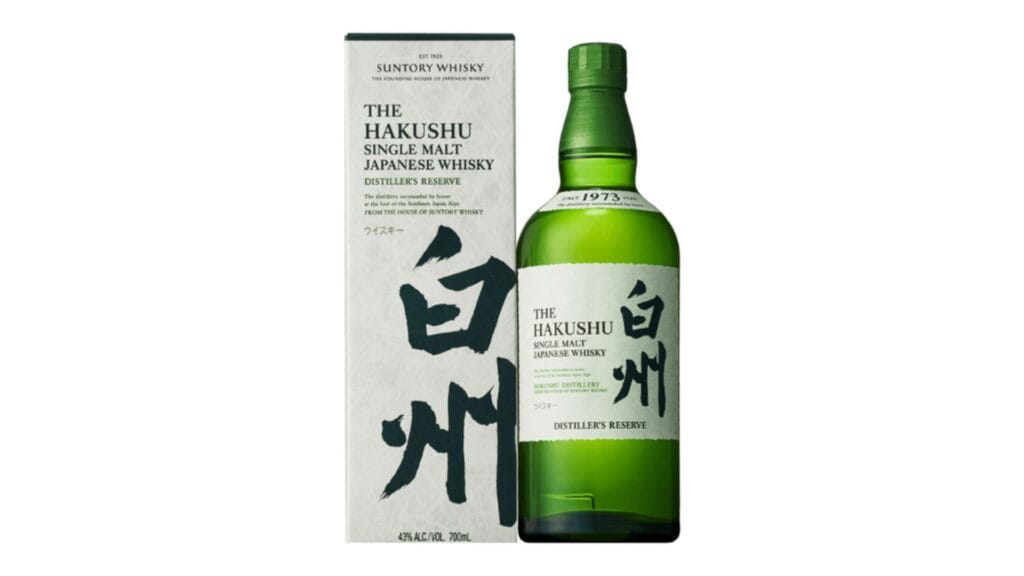 The Hakushu Distillery is characterised by a variety of different types of original whiskey, which is unparalleled in the world.
In the fermentation process, the distillery uses wooden fermentation vats with excellent heat retention properties, and the lactic acid bacteria and other micro-organisms that live in the distillery produce the distinctive flavour unique to Hakushu.
Location
〒408-0316 2913-1 Toribara, Hakushu-cho, Hokuto City, Yamanashi Prefecture
Website
https://www.suntory.co.jp/factory/hakushu/
Kirin Distillery Fuji Gotemba Distillery [Shizuoka]
Fuji Gotemba Distillery has been particular about the production of grain whiskey, which uses corn and wheat as whiskey ingredients. Grain whiskey is generally produced using continuous distillation.
This distillery was established as a joint venture between Kirin, JE Seagram and the Seabass Brothers which led to the opening of the distillery a year later!  In 2016, Fuji Gotemba Distillery Single Grain Whiskey Aged 25 Years Small Batch won the World Best Grain Award at the World Whiskey Awards 2016.
On 27 March 2020, Kirin Single Grain Whiskey Fuji 30 Years won the World Best Grain Award at the World Whiskey Awards 2020.
Location
412-0003 970 Shibafuda, Gotemba, Shizuoka, Japan
Website
https://www.kirin.co.jp/experience/factory/gotemba/?agechk=1
Kyoto Brewery Kyoto Miyako Distillery [Kyoto]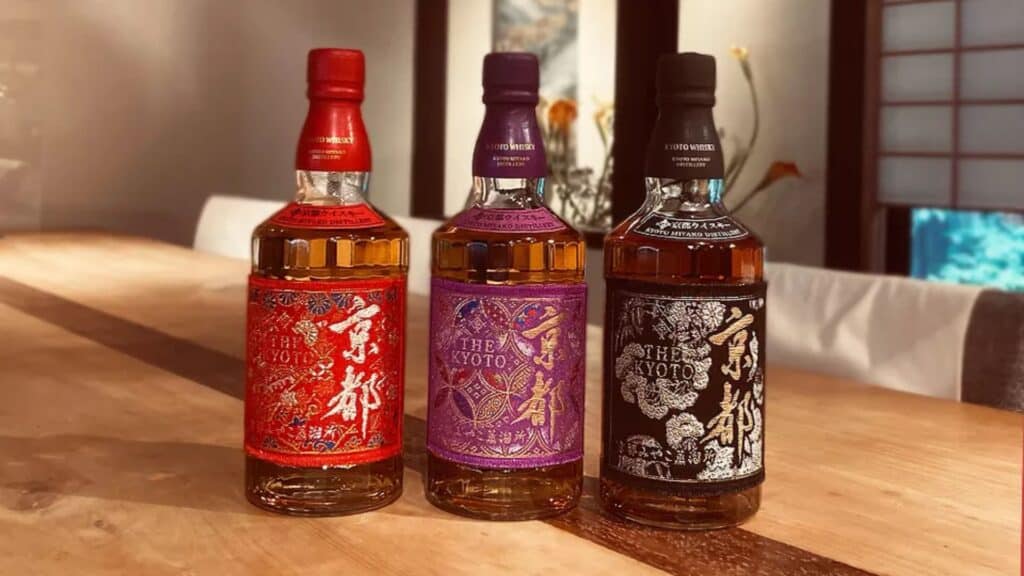 Kyoto Miyako prides itself as the first whiskey distillery in Kyoto. Kyotanba-cho, where the Kyoto Miyako Distillery is located, is located in the Tanba Plateau and is surrounded by mountains including Mt. The Yura River, which is known as a fishing ground for sweetfish, flows right next to the distillery, and is overflowing with rich nature.
Kyoto Brewery launched three different types of whiskey, Kyoto Whiskey Nishijin-ori Red Belt (blended whiskey), Kyoto Whiskey Nishijin-ori Black Belt (blend of bourbon and malt whiskey) and Kyoto Whiskey Nishijin-ori Purple Belt (blended malt).
Location
11 Nambayashi Sakahara, Kyotamba-cho, Funai-gun, Kyoto 629-1131
Website
Final Thoughts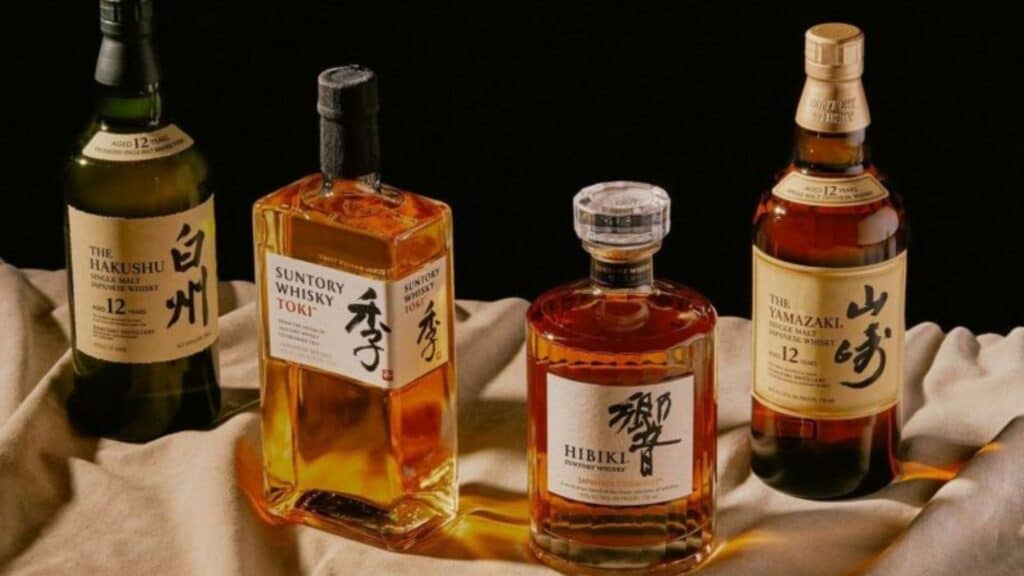 Japanese whiskey is a popular growing market and the options available are rivaling even some of the finest scotch whiskey. Why not take the opportunity to go down to a distillery and experience first hand what it's all about!