We explored Japanese food and drinks at home and in this blog, we are covering more Japanese things to do at home during lockdown, including Japanese anime, manga, games and board games. If you are a fan of Japanese hobby and entertainment, then check out some of these options, for your time staying at home!
If you're interested, you can also find out more about Japanese movies, TV shows and books, Japanese food and drinks at home you can make and how to travel to Japan from home!

One of the best ways to explore Tokyo is to visit the local areas and immerse yourself in the local culture. If you want to explore local areas, we have created scavenger hunt adventures personalised to your interests, filled with fun facts, clues and puzzles. If you're curious, you can check out the games here!

Check out the Flip Japan Games here!

Japanese anime and Japanese manga
Death Note
Death Note is one of the most famous Japanese anime and manga—it's even been adapted into a Netflix film (but, please don't watch it or any other film adaptations; they've all been disappointments). It revolves around the use of a notebook that causes people to die if their names are written in it. But the real pull of the series isn't this kill-happy notebook but the battle of wits between the homicidal psychopath using it to "cleanse" the world of sinners, and the genius detective hunting him down, both in a race to find out the other's identity first. Both have to adapt as more rules regarding the notebook's use surface. It's a dark series with murder, suspense and twists and turns.
The anime remains fairly faithful to the original manga so you can read or watch it and still get the best bits of the story.
The Way of the House Husband
This hilarious manga series is about a yakuza boss who retires to become a house husband. Despite his good intentions, his habits from his criminal past—and his scary appearance and reputation—often gets in the way of him trying to be a good house husband, especially when his old yakuza pals and associates show up.
Homunculus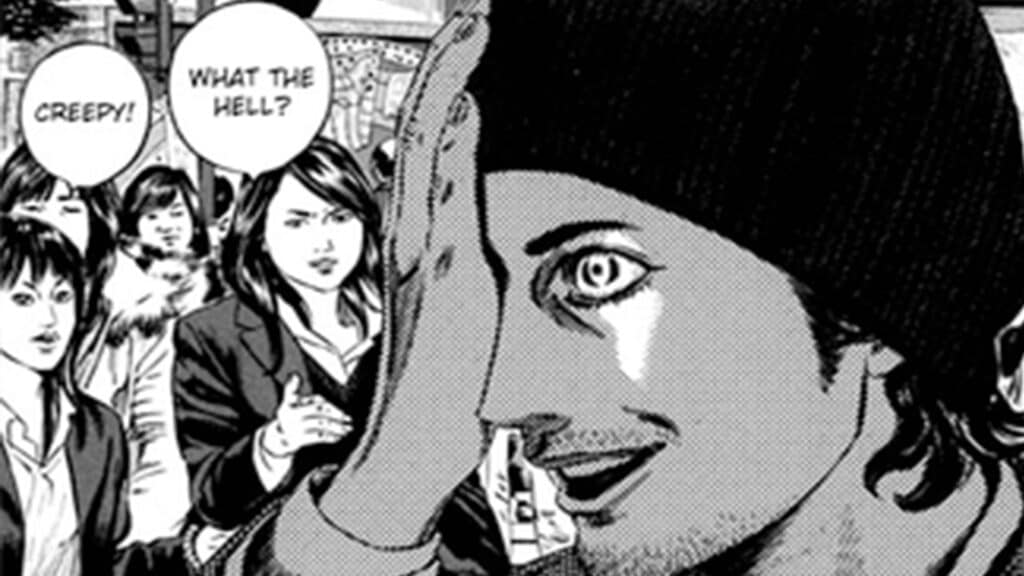 This manga series takes you on a wild, dark ride. The main character, a homeless man living out of his car, lets a stranger drill a 6mm hole into his skull in exchange for money. This is part of an experiment to open up a "third eye": the 6mm hole should increase blood circulation and improve pressure inside the skull, bringing out a sixth sense. Now, when the main character looks at people, he sees them as analogies of themselves and their personalities. Wishy-washy people might take the form of water, two-faced people may have a face made up of dozens of faces, or a young person still trying to figure out their personalities might take the form of ever-changing sand.
Though there are humorous parts, it's by and large a dark manga series about people unwittingly bearing their secrets, shame and regret to the main character with his sixth sense. If you're the sort of person who likes figuring out puzzles, give Homunculus a read and try to solve the puzzles presented by the characters' physical analogies of themselves.
Food Wars!: Shokugeki no Soma
Food Wars! Shokugeki no Souma is one of the most talked-about Japanese anime and manga right now, especially with its final season, The Fifth Plate, streaming now. It follows the life of Souma Yukihiro who aspired to become a full-time chef and surpass his famous chef father's culinary skills.
The series takes place mostly in the Totsuki Saryo Culinary Institute, a world-class culinary school in Tokyo, Japan, where students compete in cooking battles known as shokugeki. These battles are dramatised to look like actual fighting scenes from action animes, and cooking techniques are the characters' superpowers. It's like Gordon Ramsey's cooking shows combined with Dragonball-Z.
The cooking methods used in the show are grounded in reality and are pretty accurate. So if you want a fun show that'll make you hungry, show you dishes that you never dreamed of before, and teach you a thing or two about cooking, this is the perfect show for you.
Made In Abyss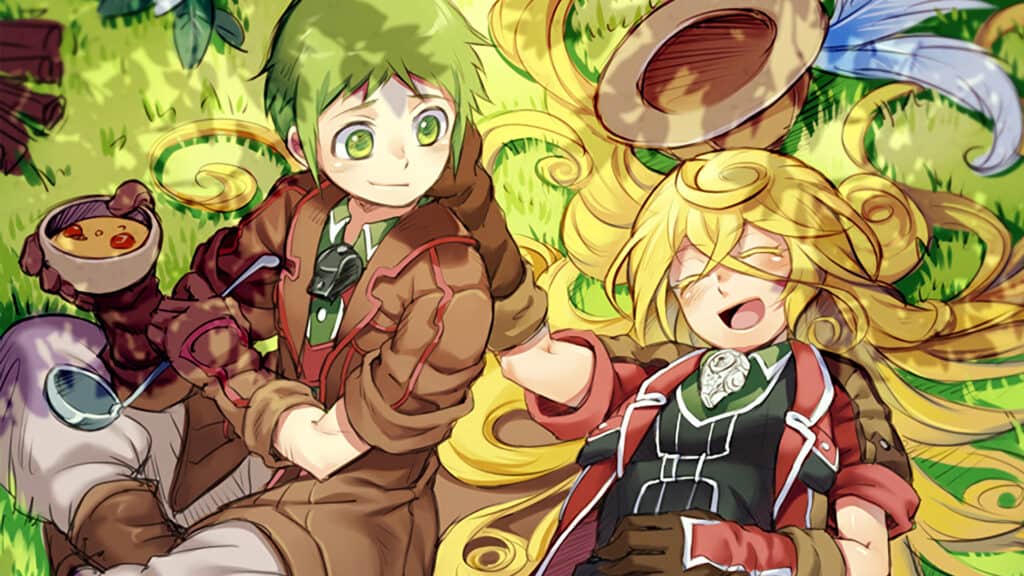 This anime is about a little girl and a robot who live in a world where their mission is to explore an enormous hole in the earth. It's a mysterious series with sci-fi elements, and the art is simply gorgeous. The series gets a little graphic at times but overall, it's a captivating story that is beautifully told.
That One Time I Became A Slime
This series follows a guy who dies and becomes a slime in the afterlife, slimes like the ones in video games. It is a funny and dramatic series set in a fantasy world.
Saiki K
You'd think that a character with all the superpowers in the world would become a superhero. But not Kusuo Saiki. He's a student who just wants to lead a boring and peaceful life, but people and circumstances around him just keep getting in the way. And, as Uncle Ben said in the famous Spider-man comics and movies, "With great power comes great responsibility," and Kusuo Saiki begrudgingly uses his powers to save people everyday.
It's comedic, tongue-in-cheek, parodical series that makes fun of superhero animes, and feature strong, unique and hilarious characters. Every episode is sure to make you laugh and brighten up your day.
Himouto! Umaruchan
Umaru Doma is seemingly perfect: she's cute, has top grades and a lot of talent and potential. But, when she gets home, it's Umaru-chan time! She becomes entirely contrary to the ideal person she portrays herself to be to the rest of the world. She loves lying around with potato chips and Coca-Cola, playing videos until late, and constantly relies on her older brother, Taihei, whom she lives with.
It's not an action-packed series with superheroes or demons running about, but is instead a simply adorable and totally relatable slice-of-life series. If you want to watch a short, light-hearted and heartwarming series, check this one out.
Sword Art Online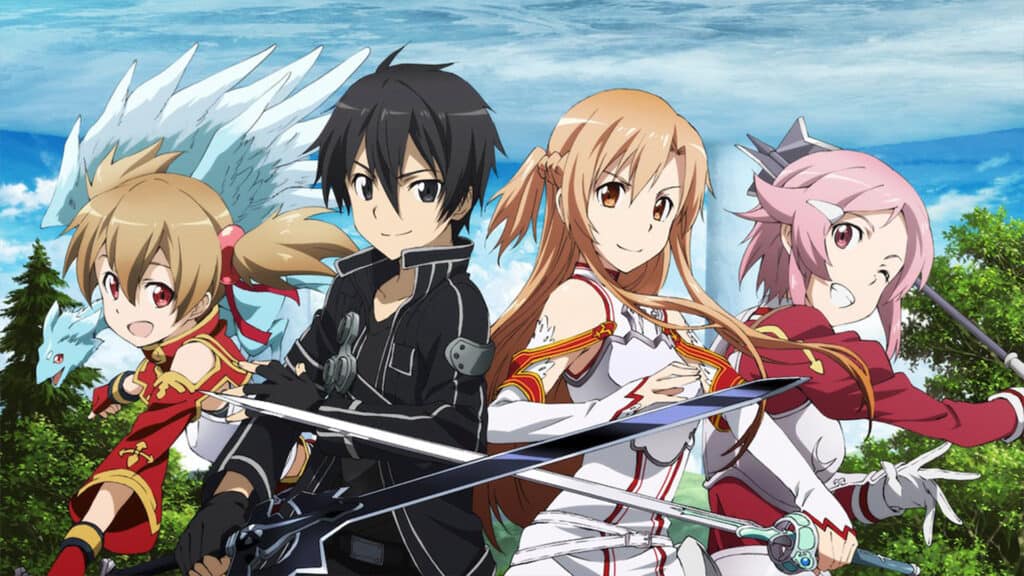 This series is similar to the movie, Ready Player One. It takes place in the year 2022 where people can use high-tech helmets to transport themselves into a virtual, role-playing world known as Sword Art Online. However, on the day of the game's release and after 10,000 players have logged in, they find themselves unable to log out, their physical bodies simply lying unconscious on their beds at home. The series follows the characters as they try to fight their way out of the game. The kicker? If they die in the game, they die in the real world.
It's a series full of exciting quests, exquisite choreography, beautiful soundtracks and stunning visuals. This series is sure to mesmerise you.
HAIKYU!!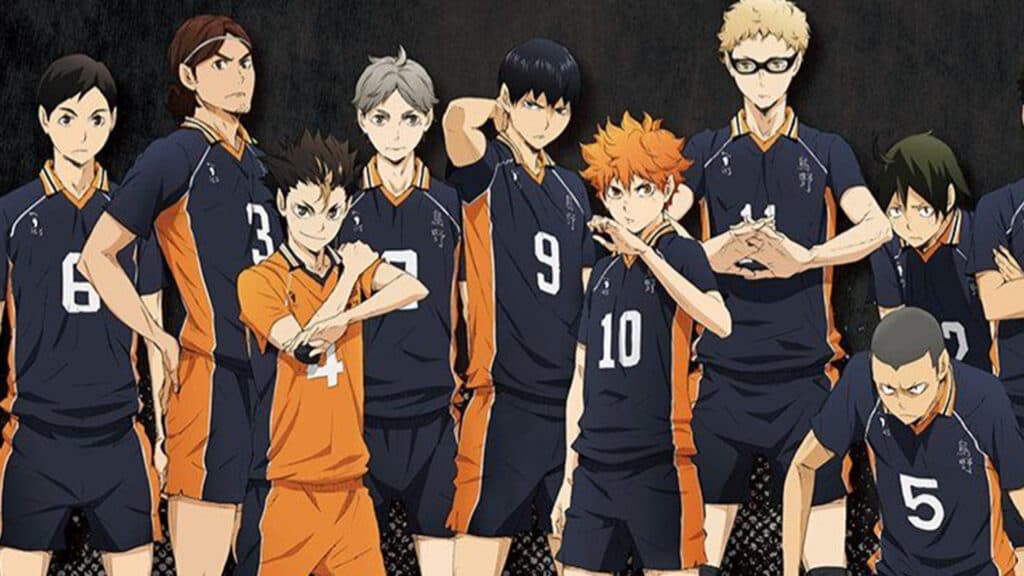 HAIKYU!! is continuing with its fifth season, HAIKYU!! TO THE TOP. It's such a popular series that it's been adapted into a movie and many original stage plays, it has pop-up stores all over Japan selling merchandise, and even has its own themed café at the famous Animate building in Ikebukuro.
The series' main character, Hinata Shoyo, is a volleyball player and joins his high school volleyball team only to find that his arch nemesis, Tobio Kageyama, is now one of his teammates. Throughout the series, we see dramatised volleyball matches with comically unrealistic techniques (like most sports animes), and we meet a myriad of characters. There is incredible character development and the characters' personalities and relationships with one another and suspenseful play of volleyball grabs many viewers.
Demon Slayer: Kimetsu no Yaiba
This series is originally a manga that has recently been adapted into an anime. It became so popular that its second season is being showcased as a move, Kimetsu no Yaiba the Movie: Mugen Train, set to release on October 16, 2020. It recently opened its own themed café at Sweets Paradise in Harajuku.
The series is set in the Taisho period in Japan and follows the Tanjiro, a kind-hearted boy who sells charcoal for a living. One day, his family is slaughtered by a demon and his younger sister Nezuko is transformed into a demon herself. With rage and revenge fuelling him, this once gentle boy trains to become a demon slayer in hopes of killing the demon who murdered his family, and turning his sister back into a human. Produced with stunningly beautiful animation, vibrant colours and a unique art style, this series is a compelling one to watch.
Japanese video games
We all know Pokemon, Mario Kart/Super Mario brothers and, of course, Animal Crossing. We asked our Japanese friends to recommend their favorite video games. If you have time and want to delve deep into a world where you have TOTAL control, then take a look at these games.
On 10 April this year, Square Enix released the long-awaited Final Fantasy VII Remake, the first of several parts, with higher-quality graphics and additional content. The game's release wasn't announced until three to four years ago, but a demo clip of the remake released in 2005, meant only to promote the then upcoming PlayStation 3's higher-functioning graphics, have kept fans of the series expecting and waiting patiently for a full remake of the entire game.
Final Fantasy VII Remake, like all the other Final Fantasy games (Final Fantasies?), takes place in a fantasy world with its own lore, complex and well-developed history, and monsters to battle. As of right now, Final Fantasy VII Remake, with the latest graphics, is only available on PlayStation 4, but the other Final Fantasy games are playable on other PlayStations, some on Xbox and some on computers. Each Final Fantasy game has different characters, mythology, history and a different set of monsters, so be sure to check out all of them.
Want to start playing Final Fanatasy right away? Check out this PS4 game here!
This is a PlayStation 4 third-person game released by Sony. It sends players into the plague-ridden city of Yharnam, a former town of prosperity that, under mysterious circumstances, have become overrun with monsters. While the creature designs are not very scary, they become pretty bizarre and terrifying when they're towering above you.
The key to this game is, don't give up! Monsters are unpredictable, they come out of nowhere and are hard to beat. But, if you persevere, the dark, eventful adventure you'll have is worth it.
Want to start playing Bloodborne right away? Check out this PS4 game here!
You may have heard some people say that this action role-playing game is difficult, because when you die in the game—and you'll die a lot—you lose all your "souls" (the currency of the game) and you have to restart from your last checkpoint, completely broke and unable to upgrade your character. It'll make you want to throw your controller at your screen or pull your hair out. While it's hard, it's not unfair, and it becomes more manageable as you're playing.
but as you're playing, you'll experience these moments that make you fall in love with the game. There are countless ways to explore the secrets of this well-developed world of demons, dragons, and firelords, and you'll be kept busy and endlessly fascinated and curious for more.
There is a great deal of combat, defence-manoeuvring, melee attacks, magical abilities and so on.
Want to start playing Dark Souls right away? Check out this PS4 game here!
When you climb on top of hills, you get to see beautiful sceneries that may include waterfalls, sunsets, forests, lakes, shrines and castles. You may feel a cold that zaps your health, experience rain that makes it hard to scale mountains, or the warmth of the sun comforting your skin. This game has all of that.
After a hundred-year slumber, our main character Link awakens and is tasked with defeating Calamity Ganon before it destroys the world. There are mini challenges, side quests and different ways of combat that will require you to think and strategise. If you want something that's not too grotesque, or a game with beautiful art and moving music, be sure to pick this up.
Check out Legend of Zelda here and get it right away for yourself or as a gift!
Persona games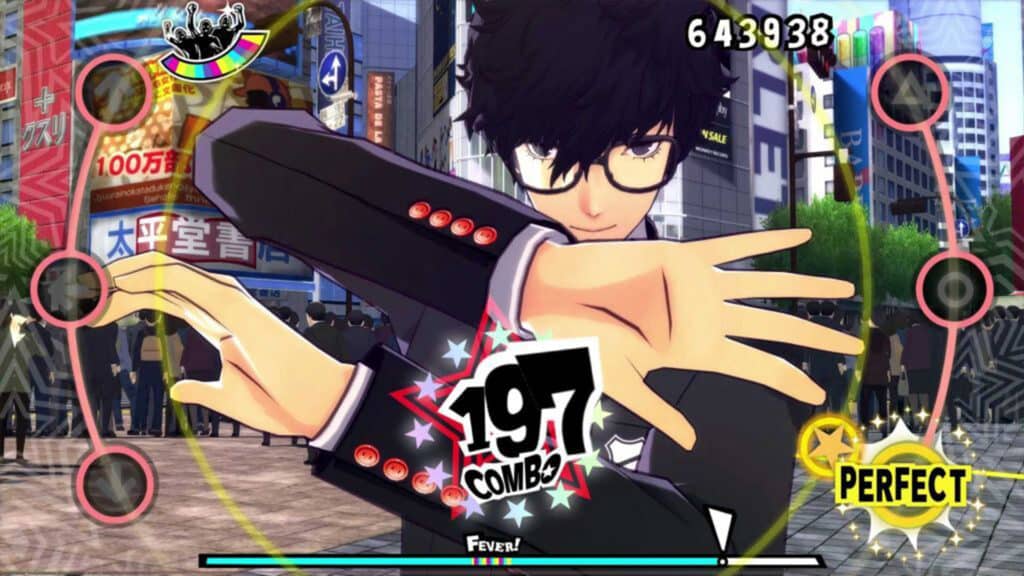 This is a series of games where you practice time management as you have to juggle a social life, studying and working at a job. A huge part of the game are "social links" or, as they are called in Persona 5, "confidants". As you build relationships, you unlock fun, bonus gameplays.
Though it may sound mundane to some or come off as too similar to real life to be fun, it's actually gained a lot of popularity, not just in Japan but in Western countries, too. Check it out to find out why!
Want to try out persona games? You can check them out here!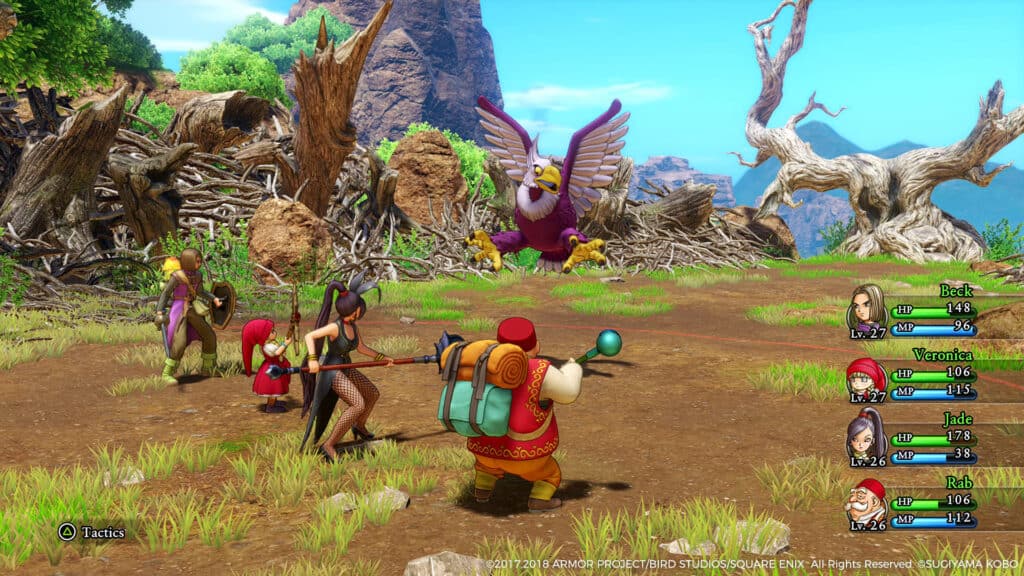 The Dragon Quest series has spanned over 30 years and had been immensely popular in Japan long before it made its way overseas. It's a rather simple game where you play as a lone knight sent on a mission to retrieve a sacred artifact that had been stolen by an evil warlord. You will have to fight monsters, buy new weapons, and save a princess. You'll also need to complete mini missions and side quests.
This game has been highly-praised for its animation and artwork that is unique and stylish. And, like many games, it has a beautiful soundtrack.
Want to try out Dragon Quest? You can grab the Switch game here!
Okami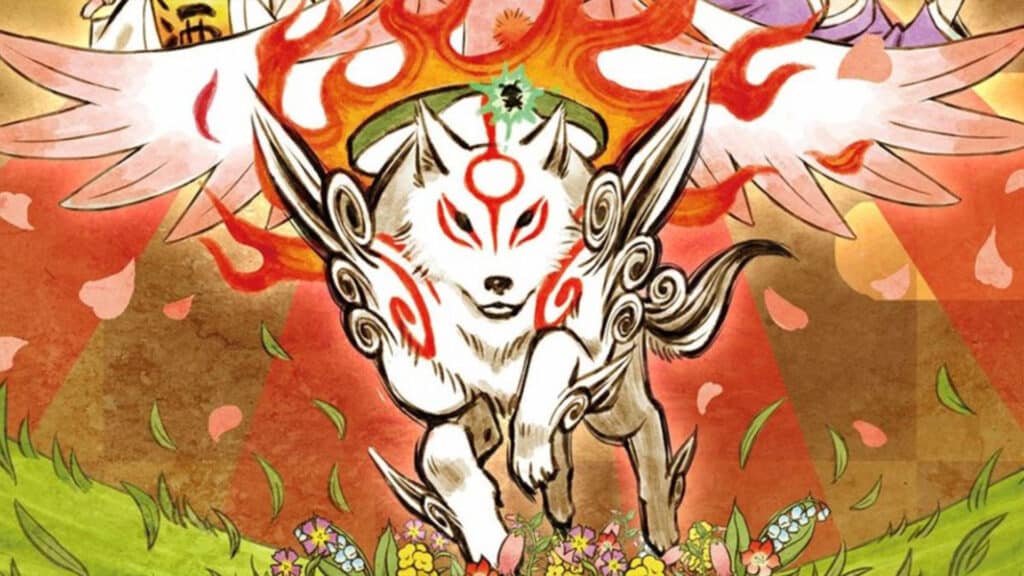 This is an older game but a great one. It revolves around the Japanese god Amaterasu who takes the form of a white wolf. You play as Amaterasu in wolf form and encounter other famous gods from Japanese mythology. If you're interested in learning more about ancient Japanese legends, this game is a fun way to do it!
Want to try out Okami? You can check them out here!
Katamari Damacy
This is probably the cutest game on this list. You play as a prince whose father has destroyed the stars, constellations and moon. You need to rebuild them and you do so by rolling a magical ball called a Katamari onto other objects. As you do so, your Katamari will grow larger and larger until it's big enough to become a star. It's good for players who only want to play for a short amount of time.
Check out Katamari Damacy here! You can check them out here!
Animal Crossing is a game where you get to play as a human who lives in a village inhabited by animals and you can do activities such as fishing, catching bugs and hunting for fossils. Since the latest animal crossing has just launched on March 20, it has gained a lot of attention.
In Animal Crossing, you play as a human who lives in a village inhabited by animals. You can do various activities such as fishing, catching bugs and hunting for fossils. The latest version was just released on March 20 this year, so it's recently gained a lot of attention.
Interested in checking out Animal Crossing? You can check them out here!
Japanese Board Games
If you're getting tired of UNO, Jenga or other classic games, here are some traditional Japanese ones you can try out.
Shogi
Shogi is essentially Japanese chess, played with two people. You win by capturing your opponent's king piece. Order your own set online and learn how to play with the instruction manual, and start your new hobby!
Wanna get your own Shogi? Check out this set that is available internationally and this one for Japan.
Gomoku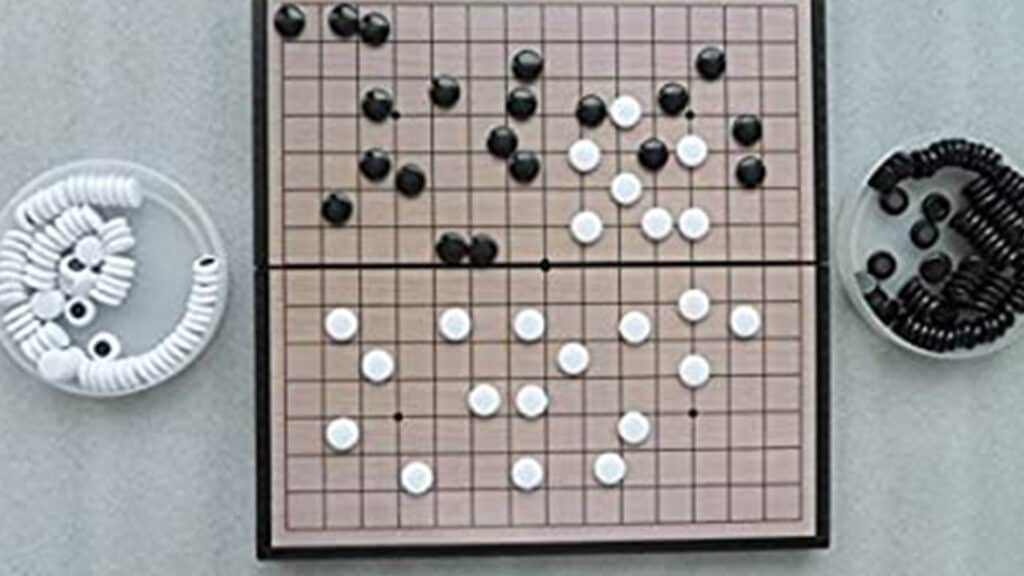 Gomoku is the Japanese version of the game Othello. It's played with round black and white pieces. Each player (two players) is assigned a colour and the goal of the game is to have more of your pieces on the board than your opponent. You do this by surrounding your opponents' stones with your own. It's a little complicated but any set you get will come with its own instruction manual.
Get Gomoku here if you live outside of Japan and here if you live in Japan!
Sudoku
A popular Japanese numbers game. The objective of sudoku is to fill a 9×9 grid with numbers one to nine. The numbers cannot repeat themselves in a 3×3 cell, or on the same row or column with the other cells. It's a fun brain teaser that can entertain you for hours.
Get Sudoku here if you are interested in checking it out!
Daifugo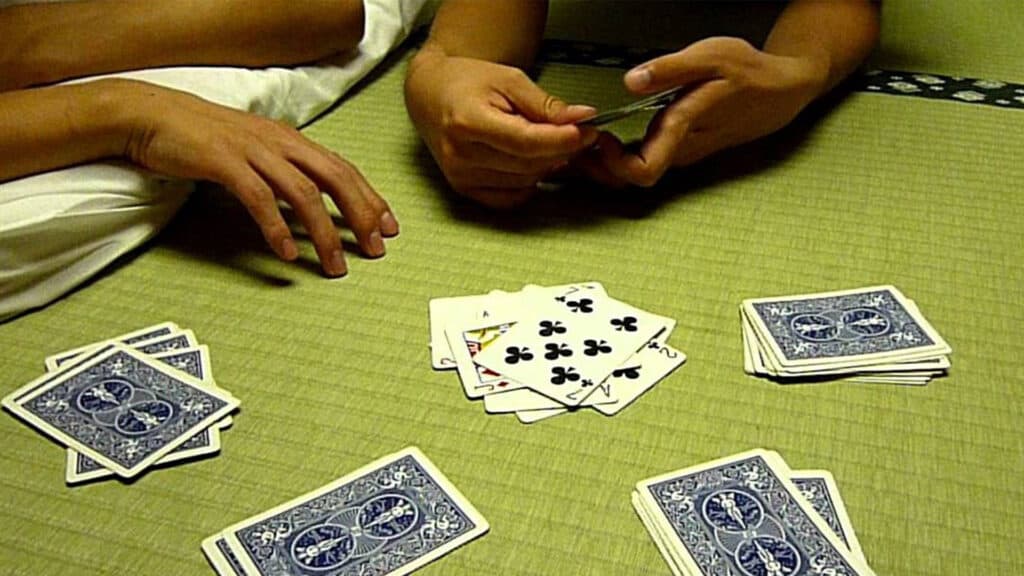 Daifugo is one of the most popular Japanese card games. The rules are similar to poker, making use of the same hands: two pairs, three of a kind, straight, flush and so on. This game requires four players and a lot of strategising.
Origami
There are a bunch of origami instructions out there on the web. Get yourself some sheets of paper and challenge yourself to make paper butterflies, dragons, foxes, and more. Or, if you believe the Japanese superstition, make a thousand cranes for good health. 
Stay tuned for more information about Japan travel, Japanese culture, moving to Japan, living in Japan, Japanese language, Japanese culture and more.