The Tokyo Olympics just ended. I am sure many of you are big sports lovers like me who would love to watch sports all year round. To be sure, sport is an important cultural element, and Japanese culture is no exception. Many sports are played in Japan, both traditional Japanese sports and sports that have gained popularity and prominence in recent years. We gathered information about 7 of the most popular sports to watch in Japan!

One of the best ways to explore Tokyo is to visit the local areas and immerse yourself in the local culture. If you want to explore local areas, we have created scavenger hunt adventures personalised to your interests, filled with fun facts, clues and puzzles. If you're curious, you can check out the games here!

Check out the Flip Japan Games here!

Find out about Modern Fashion, Kimono culture, Jikkyousha, the weeaboo culture, ninja, geisha, samurai, horror legends and folktales.
Sports in Japan to Watch
Baseball
Baseball is undisputedly considered the most popular sport in Japan. The professional baseball league has its longest history in Japan. Interestingly, sometimes baseball is considered Japan's national sport by some Japanese people. Although the sport was first introduced by an American, Horace Wilson, note that Japanese baseball and American baseball are different. The Japanese ball, strike zone, and playing field are all smaller than the American ones. The first Japanese professional league was formed in 1936. In 1950, the league was big enough so it was divided into two leagues: the Central League and the Pacific League. These two leagues together are called the Nippon Professional Baseball (NPB). The game begins every April and lasts for eight months. Mostly, Japanese play in the league, although you will see some international players too. Each team in the league is allowed to have up to four foreign players.
Besides professional leagues, there are also high school baseball and amateur baseball leagues. Both are very popular and receive various sponsorships.
Sumo
Sumo is the national sport of Japan. The sport originated in Japan, and it is played professionally only in Japan. Each year, there are six events held all over the country: three in Tokyo, one in Osaka, one in Nagoya, and one in Fukuoka. Each tournament lasts for 15 days (beginning and ending on Sundays).
Here is a schedule of the Sumo event in Japan (the exact dates vary year by year):
January – Tokyo
March – Osaka
May – Tokyo
July – Nagoya
September – Tokyo
November – Fukuo
Once you book a ticket, you will see different seat types available to choose from. The Japanese box will be a great choice if you are looking for the most Japanese experience. You will be asked to remove your shoes and sit on floor cushions. However, some think that this kind of seating is not as comfortable as chair seats because of different seating habits. There will be lots of chair seats available as well, and they are usually the most affordable seating option.
Football/Soccer
Like in many other countries, football is a big thing in Japan. In fact, it is the second most popular sport after baseball. The J. League, or Japanese Professional Football League, is the top national league in Japan. Among all the teams, Gamba Osaka is reported to be many's favourite. Moreover, not only Japanese but also international audiences enjoy watching matches from the J.League. The League has official social media accounts in English, and they have attracted many international followers. Apart from its league's success, Team Japan has also been doing well. The men's national team first appeared in the World Cup in 1998. They have been participating in every single World Cup event ever since. Japan plans to win the World Cup in 2050, and many people have been working very hard to reach this goal.
Figure Skating
Have you heard of Hanyū Yuzuru (羽生結弦)? According to a recent survey, he is the most popular athlete in Japan! The Sports Life Survey, which was conducted by the Sasakawa Sports Foundation, reported a total of 2,246 responses between August and September 2020. Yuzuru's success is not just because of his personal charisma but also thanks to the popularity of the sport itself. Ice skating is very popular in Japan; as a matter of fact, you can find rinks almost everywhere. There are also outdoor, natural rinks where you can skate, for example, the Ice Land Akan in Kushiro, Hokkaido.
The Japanese legend of the sport is Midori Ito (伊藤みどり). She was the first female skater ever to complete a triple-triple jump combination and a triple axel in competition.
Japanese athletes usually perform very well in this event in major competitions such as the Winter Olympics, World Skating Championships, and Grand Prix Final. For instance, Mao Asada (浅田真央) is another one of the best known female athlete in Japan, who is considered to be the "queen of triple axel."
If you are interested in the sport, one of the good events to start with is the Japan Figure Skating Championships.
Tennis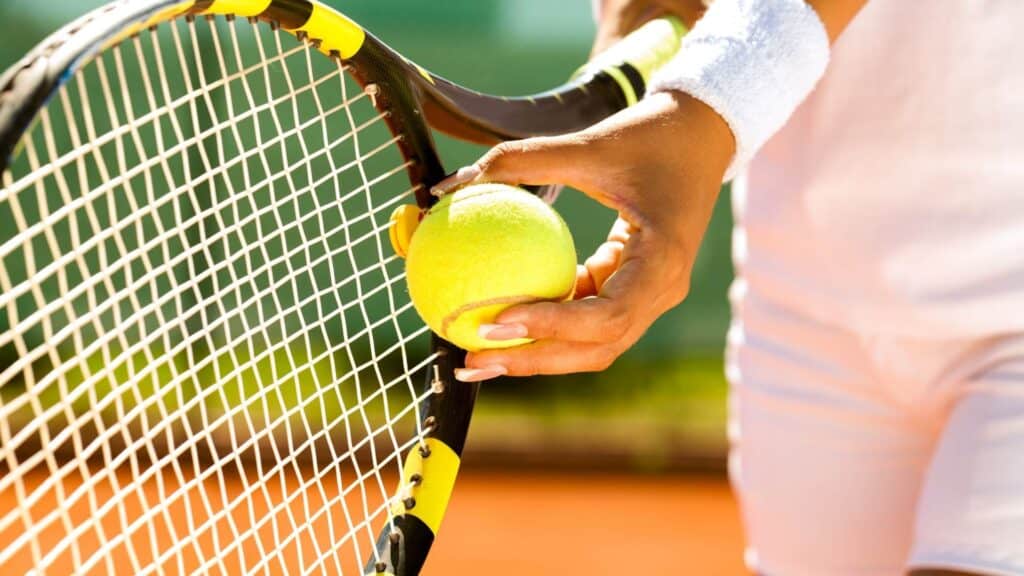 The history of tennis in Japan can be dated back to 1878, when five tennis courts were constructed in Yokohama's Yamate Park. In 1920, Ichiya Kumagai won the first ever medal at the Antwerp Olympics. Tennis stars such as Naomi Ōsaka (大坂 なおみ) and Kei Nishikori (錦織 圭) help the sport to attract more speculators and players. Naomi impressively won four grand slams, and she reached No. 1 ranking in singles. Kei is the second ever male Japanese player who has achieved a top 5 ranking in singles (after Jiro Sato). However, he is the only one with this achievement in the Open Era.
Apart from competitive sports, tennis is taught in Japanese schools as part of the sport lesson. However, many schools use soft balls instead of professional tennis balls to lower their costs.
Japan also hosts competitive tennis events. ATP Tokyo, or, the Japan Open (500 series), is a men's tennis tournament held in Ariake Tennis Forest Park in Koto, Tokyo, Japan. If you are interested in women's tennis, the Pan Pacific Open is held annually in Tokyo, which is a Primer event.
Table Tennis
In the Tokyo Olympics, Team Japan historically won three medals. These medals include a gold medal in mixed doubles (Jun Mizutani & Mima Ito), a silver in women's team (Mima Ito, Kasumi Ishikawa & Miu Hirano), and two bronze in men's team (Jun Mizutani, Koki Niwa & Tomokazu Harimoto) and women's singles (Mima Ito). The gold medal in mixed doubles is especially historical considering it was the first-ever mixed doubles event in Olympic history. Table tennis may not be the most popular sport in Japan, its popularity is definitely growing. For example, more and more parents are sending their kids to Iwata, Shizuoka Prefecture to play table tennis. Iwata is the hometown for two top Japanese players, Mizutani and Ito. With Team Japan creating more history in various international table tennis events, I am sure more and more Japanese will be interested in both playing and watching the sport. If you are interested in table tennis, the Japan Open is held annually in different cities. Many top international players will travel to Japan in summer to participate in the event.
Golf
Golf was introduced to Japan in 1868-1912 Meiji Restoration. However, before WWII, golf was only played by higher classes in Japan, other social classes did not have access to the sport. After the war, more people started to be able to play it.
The Japan Golf Tour is a prominent tour. Most Japanese players participate in the tour but some international players do too. One of the most popular and legendary Japanese golf players is Masashi Ozaki (尾崎 将司), who is the most successful player of all time on the Japan Golf Tour, having won 94 tournaments.
I know that more and more people start to play golf as a hobby. You can find golf courts very easily in Japan; yet the language barrier might be a concern. Signs and rules on the court are usually written only in Japanese. However, you can try to find an agent or a personal coach to help you overcome the problem.
—
There are many different sports available for you to speculate all year long. There are definitely more to add to the list. What other popular sports in Japan can you think of? What are the most popular sports in your country? Write to us or follow our social media accounts to chat. If you are travelling to Japan, it may be a good idea to watch sports events in person so that you can experience Japanese culture from different aspects.  
Find out about Modern Fashion, Kimono culture, Jikkyousha, the weeaboo culture, ninja, geisha, samurai, horror legends and folktales. Stay tuned for more information about Japan travel, Japanese culture, moving to Japan, living in Japan, Japanese language and more.