Ditching the days of neon colours and vibrant palettes, Japanese modern fashion style today is becoming more and more minimalist. With muted tones and simple silhouettes, the Japanese are swapping out their loud Harajuku fashion trend for basic pieces.
The new aesthetic of minimalism includes colours that are easy on the eyes, and various shapes to provide different fits. While you might think it's easy to slap together a plain shirt with some simple trousers, the criteria that the Japanese use to make this minimalist fashion so stylish is so subtle that it is hard to grasp.
After understanding the intricacies of the minimalist fashion trend, you will be able to be on fashion trend while also looking effortless.
Find out about Kimono culture, Jikkyousha, the weeaboo culture, ninja, geisha and samurai.

One of the best ways to explore Tokyo is to visit the local areas and immerse yourself in the local culture. If you want to explore local areas, we have created scavenger hunt adventures personalised to your interests, filled with fun facts, clues and puzzles. If you're curious, you can check out the games here!

Check out the Flip Japan Games here!

Japanese Fashion: Then VS Now
Then
Whether it was Japanese neon city pop fashion style in the 80's or the bold style choices with the rise of gyaru fashion in the 90's, "soft" was not a word to describe Japanese fashion.
When retro games like the original Donkey Kong and Super Mario Brothers came out in the1980s, their bright colours and wild designs Japan developed a love for colours and wild designs like in the aforementioned games. It was a time of creativity as music and anime began introducing new ideas to inspire the youth.
In the 1980s, Japan developed a love for bright colours and wild designs, and you see that in the games they produced at the time (like Donkey Kong or Super Mario), in their music and anime. It was a time of creativity when pop culture products were introducing new ideas to inspire the youth. This was apparent in fashion as people began to wear loud clothing as a way to express their unique selves.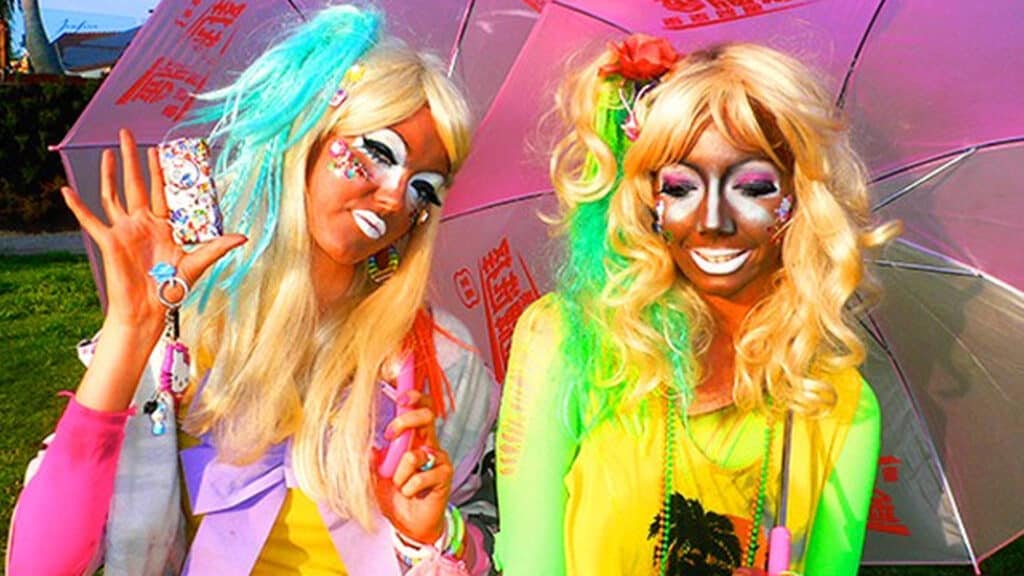 When the 1990s came around, fashion style became even more diverse. Fashion trends like ganguro (dark tans and contrasting bright make-up with loud and almost gaudy clothes) became a hit and started to spread to other places besides Japan due to its shocking nature. Harajuku fashion style also began to grow in popularity as girls started wearing shorter skirts, cuter colours, and overall became more dynamic with their style.
Now
But now, the fashion trend has shifted from wild and fun, to subtle and sophisticated.
The fashion movement in Japan has done a complete 180, and the Japanese now tend to focus on the outfit altogether instead of individual pieces. As the correct fit and coordination are very important, the Japanese focus on how one piece complements another and what kind of theme the overall outfit has.
Despite being basic, it's far from plain. Textures are a new way of diversifying an outfit to keep it from looking too boring. This way, the pieces retain both their simplicity and style. Popular materials are textiles such as corduroy, leather, and silk, as they each present a unique finish at just a glance.
Linen is also an extremely popular material to use in Japan. Due to its structured shape and easy-to-breathe quality, it keeps the wearer comfortable during the hot, humid days of Japan's summers.
Typically, you will find linen clothing in earthy colours, and many linen pieces will also include simple patterns like stripes or polka dots. The Japanese love to wear these kinds of garments to work as it provides a clean, subdued and professional look without skimping out on style.
Muted Tones
Japan loves muted colours. Contrary to the past when bright colours were the trend, the youth have switched to a pigment much easier on the eyes. With a soft and relaxed look, it gives off a more mature image. Pastel tones are especially popular in spring as the faint hues complement the blooming flowers.
While bright and loud fashion trends come and go quickly (like the ganguro and gyaru mentioned before), minimalism is a timelessly trendy style—another reason why it's preferred by the Japanese.
Japanese people also love to style outfits monochromatically. An all-white or all-black outfit helps an individual look clean and put together. Though an ensemble will often have numerous parts, they are all in shades of black and white, which helps bring it all together in harmony. Layering these different shades over one another also gives the outfit more dimension, adding another focal point to draw the eyes.
Rise in Casual Wear Designers
Everyone knows Uniqlo, the major retailing company. It was founded in Japan but now has branches all over the world. Their minimalist designs essentially go with anything, and their clothes come in looser and boxier fits that flatter Asian bodies, so it's no wonder why the Japanese have developed a love for Uniqlo.
This has gone on to influence other retailers such as GU (a sister brand of Uniqlo) as well as COS (a sister brand of H&M). Both offer different fashion styles than Uniqlo, but they still incorporate looser, more comfortable clothing as Uniqlo does.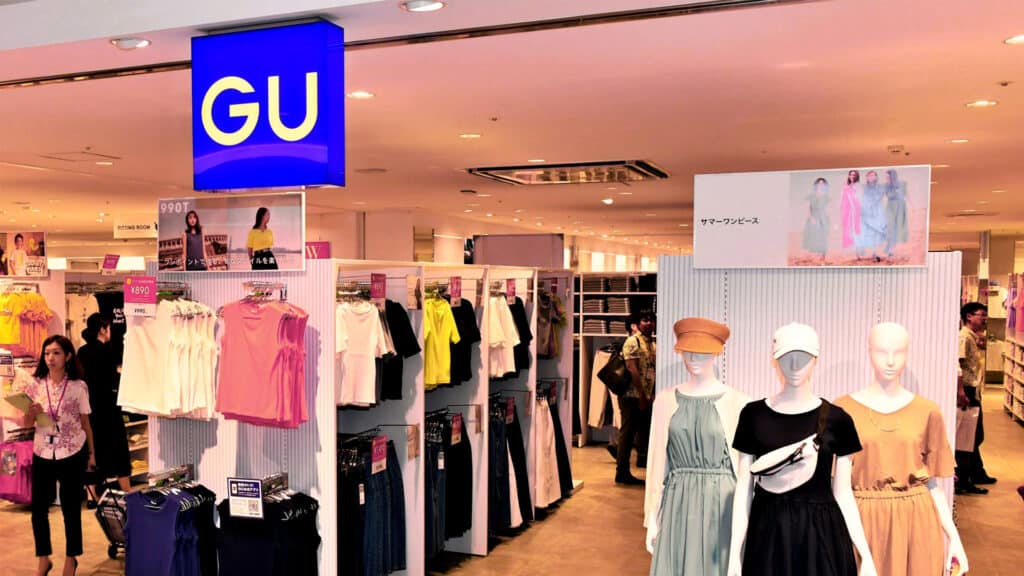 GU (read jiyū) tends to have a wider range of clothing as they have multiple styles for children as well as adults. Their prices are also very reasonable, making GU the most affordable out of the three brands. GU also has basic pieces like Uniqlo, but they also regularly sell clothes that are more outstanding.
Due to their low prices and trendiness, they are especially popular with students. It wouldn't be an understatement to say many students' have a closet full of GU. Check out their website here.
COS on the other hand offers higher-quality garments with modern designs more aligned with runway fashion.
Similar to the previous two brands, COS also includes basic pieces but has much more interesting shapes. You can find asymmetrical designs and louder colors. COS proves that minimalism isn't plain and can still be exciting by modifying just a few aspects of the piece. Visit their website here.
The minimalist trend in Japan
Japan homes one of the major fashion capitals of the world, Tokyo, and continues to set trends for the fashion world. The minimalist trend that was born here is expanding to other East Asian countries such as South Korea.
As more people begin to value quality over everything else, more people will purchase long-lasting and timeless clothes such as minimalist clothes, as opposed to short-lived clothes that will go out of style once the trend's passed.
Minimalist clothes can be mixed and matched in any way, allowing for a myriad of outfits with just a few pieces, helping to save space in the wardrobe. And, as minimalist clothes are softer and less distracting, they enhance other parts of one's appearance instead of hide them. Such parts include one's make-up, jewellery, skin tone, body shape and more.
Adaptable, flexible and stylish, the current minimalist trend doesn't look like it'll be replaced by something new anytime soon. 
Find out about Kimono culture, Jikkyousha, the weeaboo culture, ninja, geisha and samurai. Find out more about traditional Japanese clothing, Kimono here.