Have you been waiting to travel to Japan and you can't wait to get your Japan itinerary going? Are you feeling a little overwhelmed with all the information online and feeling a little unsure about where to start?
Planning a trip to Japan can be stressful and this is especially true when it comes to going to a country so different from the rest of the world, in terms of culture, language, practices and traditions.
Don't worry, here we are going to help you plan your trip to Japan in the simplest and easiest way possible. Just follow the step by step here and you won't have to stress about your vacation!
Planning a trip to Japan
Step 1: Why go to Japan
First, let's figure out why you want to go to Japan. Japan has so many different aspects and attractions and it can be quite overwhelming. Figuring out why you want to visit Japan can help determine the time for the year as well as the activities that you want to include during your stay in Japan. Here are some of the main reasons why people want to visit Japan!
Reason: Japanese Food and drinks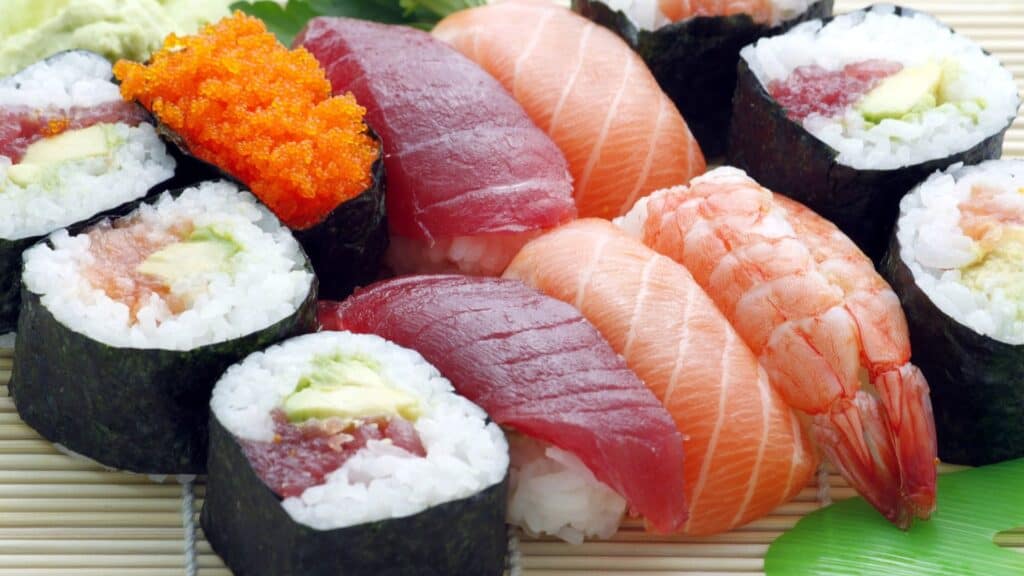 Let's start off with food and drinks. Everyone knows the classic sushi and ramen of Japan and nihonshu, which is widely known as "sake", but let's go beyond the obvious. A meal isn't just a meal here; it's an experience.
There are countless types of Japanese food. From sweet to savoury, from noodles to rice, from traditional to fusion, Japanese food can surprise you at every turn. Each region in Japan has its own signature dish, fruit and/or vegetables.

Besides nihonshu, there is shochu, umeshu, and more. Additionally, there are breweries and distilleries all over the country and the same alcohol may taste different, region to region.
Reason: Japan Nightlife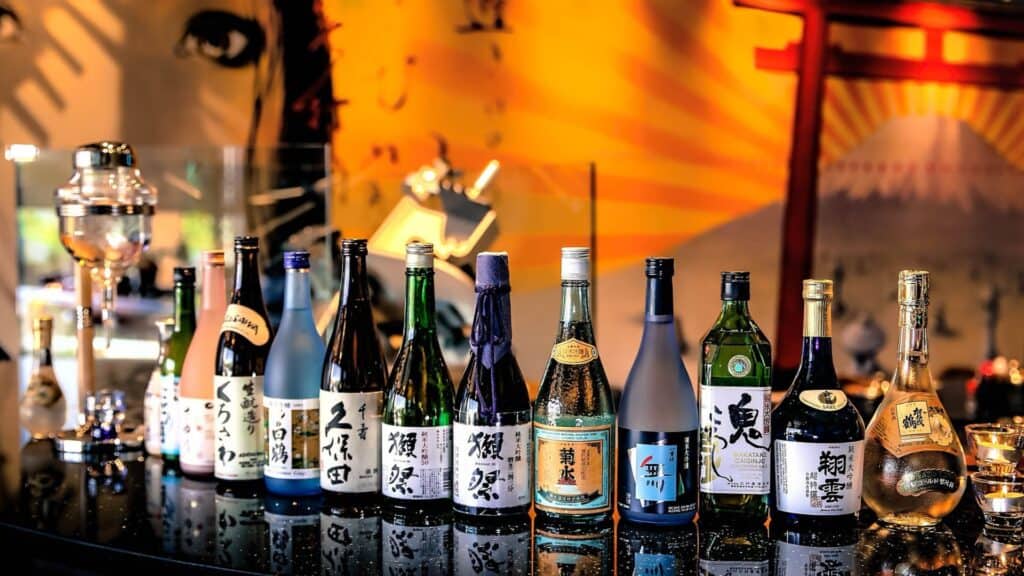 A lot of entertainment facilities, restaurants and even shops are open till the wee hours of the day and sometimes even 24 hours. Nightlife in Tokyo is oftentimes spontaneous and exciting, where you can be drinking in a bar one moment, then bowling or singing karaoke with new friends the next, and then perhaps drinking in Yoyogi Park (open at all hours) when the sun is rising.
You can spend your nights in Japan getting some drinks in your local bar, going clubbing, singing away in karaoke joints, shopping in convenience stores or Don Quijote, there is something for everyone.
Reason: Japanese traditions and culture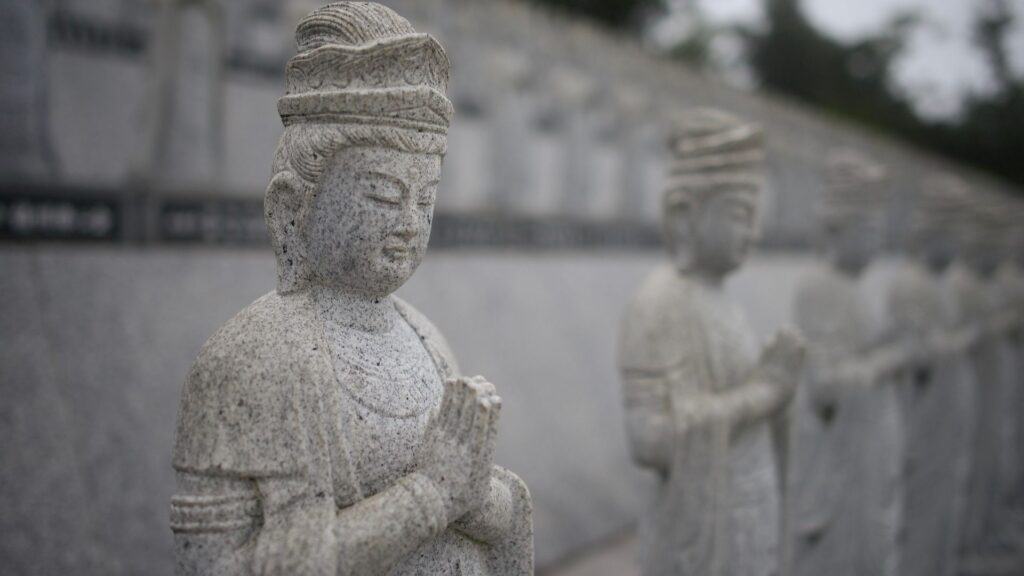 Japanese traditions and culture are different from the rest of the world. From the Japanese temples and shrines to the cultural activities such as tea ceremonies and Ikebana, there are a lot for you to discover. When you're in Japan, you can experience the Japanese traditions through different temples, shrines, palaces and castles; you can visit the Japanese gardens to get in touch with the nature; you can visit one of the many museums to understand more about the Japanese culture and history; you can join a cultural experience to learn about different aspects of Japanese culture like sumo wrestlers, geisha, ninja, samurai and a lot more
Reason: Pop Culture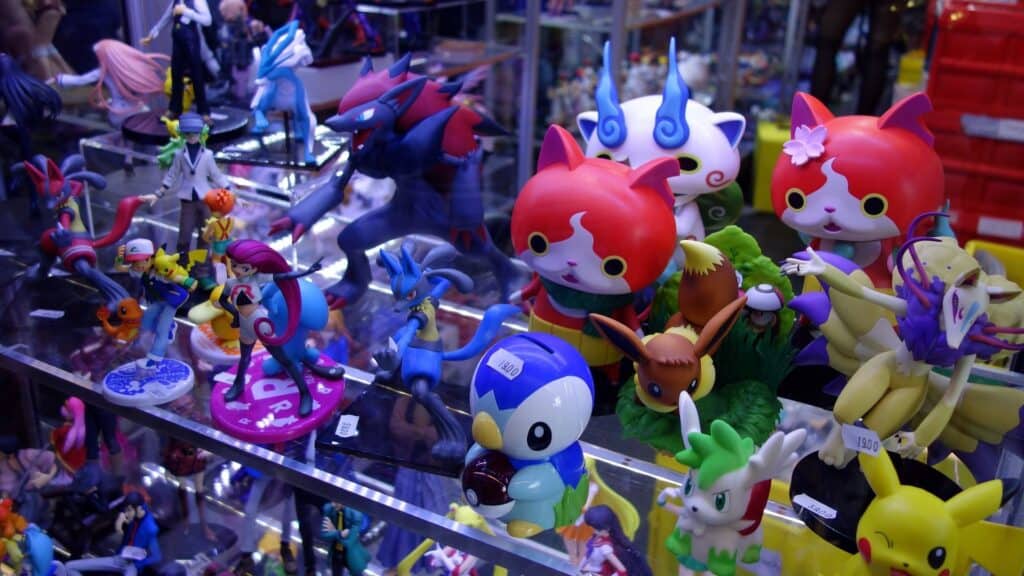 The main reason why you might want to visit Japan might be to experience the Japanese pop culture. Anime and manga, video games, arcades, Japanese idols, kawaii culture, there is so much to explore. You can spend days or weeks checking out all the different areas that have so much interesting pop culture to offer. Even if it is not something you were originally passionate about, it would still be an interesting and unique experience for you
Reason: Shopping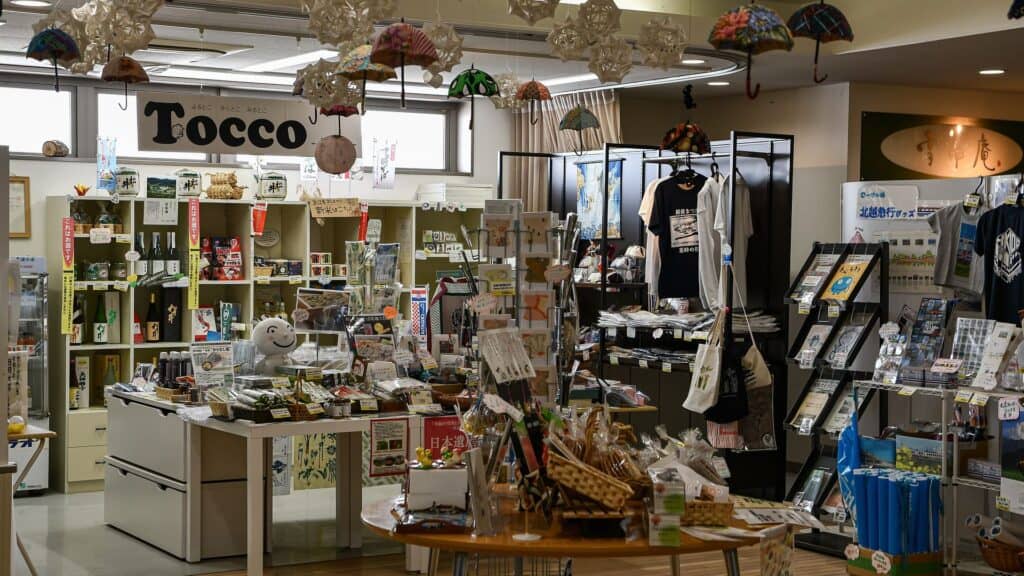 If you love shopping, then you will find Japan to have endless shopping options for you. Not just the Harajuku fashion or the over-the-top fashion trends, you can find fashion brands and boutiques from all over the world. Since most of the shops offer tax-free shopping, you will find great deals during your time shopping here. There are also a large amount of thrift stores, shopping malls and outlet malls all over Japan. If you need some specific places on where to shop, check out our blog here! (link to shopping blog
Besides shopping for clothes, people also love coming to Japan to shop for beauty products. Japanese beauty products are known for being high quality at an affordable price. Many people even come to Japanese pharmacies and bulk buy beauty products to re-sell back home.
Reason: Weird things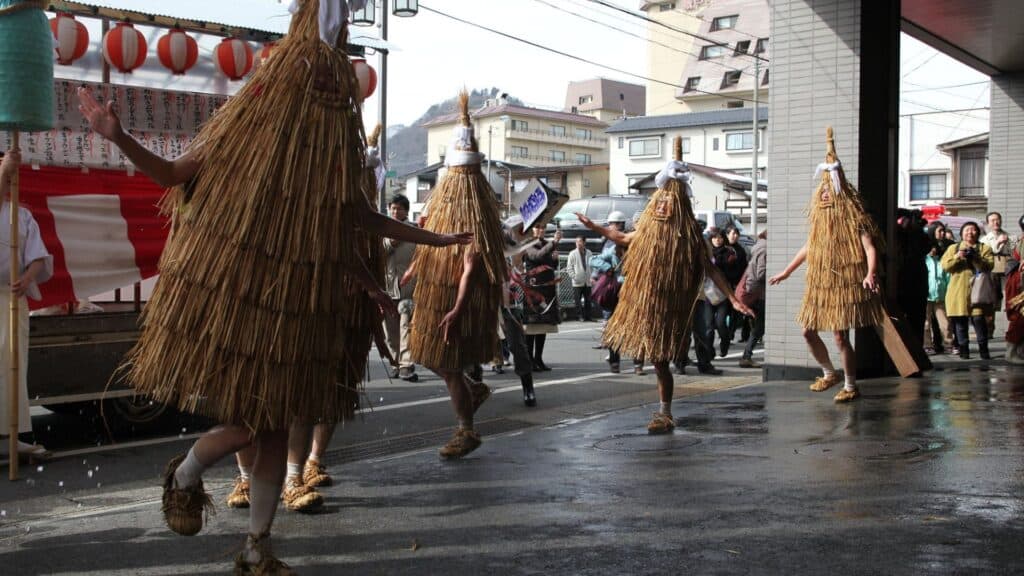 If you have seen memes, gifs, videos and clickbait articles about Japan, you would probably have come across weird and strange things about Japan. Not to give too much away, you will be able to find weird advertisements on the trains and in the streets and you can find incredibly amusing TV programs happening especially in the evenings. There is a lot of entertainment you will come across just by scrolling around town
Step 2. When to go to Japan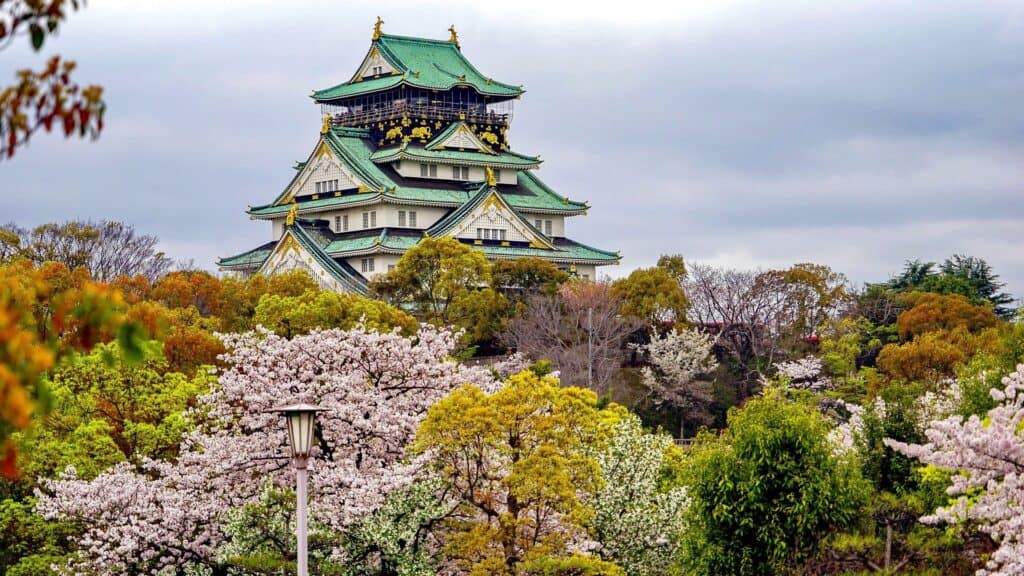 Deciding when to visit is crucial to start planning your trip. You might have restrictions as to when you can visit such as school holidays and public holidays, but you will be happy to know that Japan has something to offer all throughout the year. Japan has distinct and beautiful seasons and there are seasonal events and activities for you to participate.
Generally, people like exploring Japan during Spring for the cherry blossom season but there are beauties in visiting during the other seasons as well.
During Spring, the weather is cool, you can enjoy the cherry blossoms and all the seasonal pink things you can buy. In Summer, there are matsuri, Japanese festivals, happening nearly every day along with great beaches and summer activities. During Autumn, you can enjoy the breezy weather and experience the red leaves and seasonal fruit picking. During winter, you can go skiing and snowboarding, enjoy the powder snow and seasonal festivals.
March, April and May are great months to visit to experience spring in Japan. June is the rainy season so most people avoid it but the price of accommodation and flight are usually also lower. July to September is summer time in Japan and it tends to get hot and humid. End of September to the beginning of October is typhoon season and when November hits, that's when the snow season starts and people usually visit the ski resorts between November to March.
Step 3. How long do you have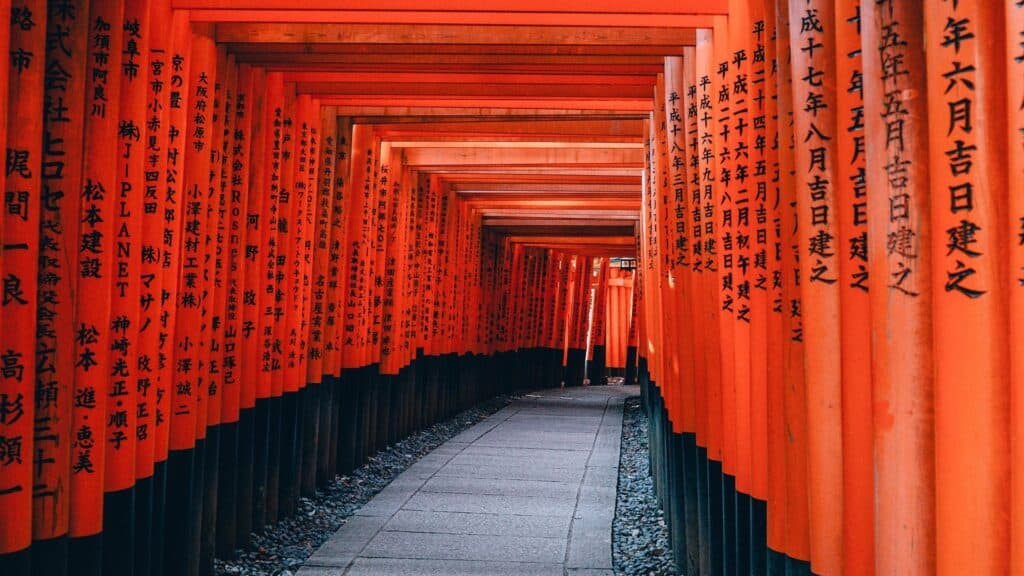 Next thing you need to consider is how long you have for your time in Japan. Depending on where you're flying in from, your travel time would change drastically. Make sure to take into account the hours that you will be flying and the extra time required to get to and from the airport.
If you are only visiting Japan on your vacation, maybe you can afford to spend more time exploring but if you are planning to hit up other countries as well, you might not have as much time.
During a trip to only Tokyo, you can spend as little as a couple of days here, to get a good idea of the city. However,exploring the neighbouring cities and even other cities in the country may need at least a week.
If you have a lot of time and want to dive deep into Japan, you should know that you don't have to worry about not having enough things to do. There are a lot of different areas in Japan with amazing local things to do.
Step 4. What's your budget?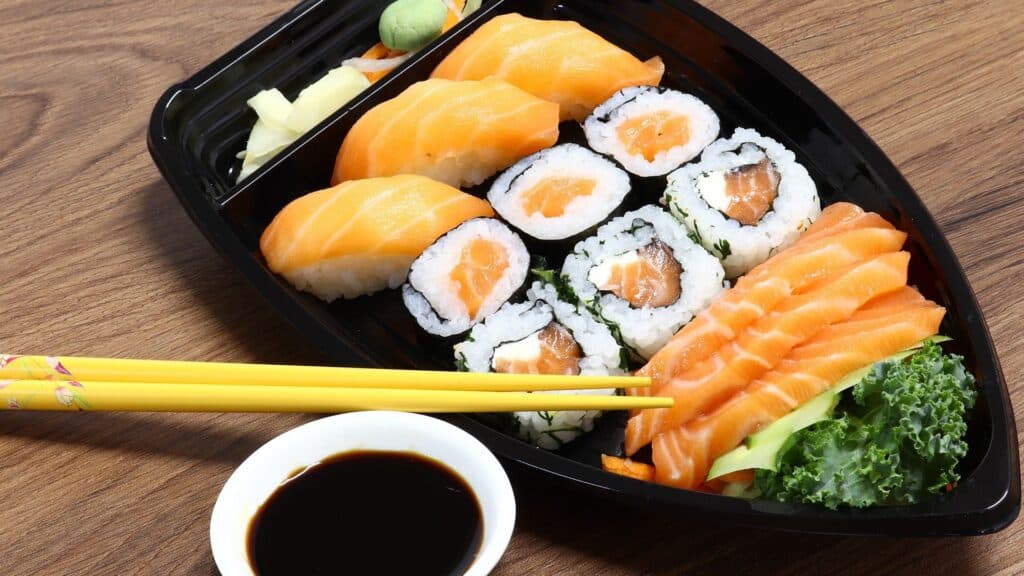 Working out your budget will help you decide where you should stay, your transportation, how much you can spend and a lot more.
Many people have the impression that Japan is expensive. With the most Michelin Stars in the world, impressive skyscrapers, top-notch services, it is easy to think that Japan travel is going to be costly.
However, you should be glad to know that there are a lot of costly ways to travel in Japan, but there are also a lot of affordable ways. From where to eat, where to drink, transportation, accommodation and shopping, there are so many ways to save money. You can find out more about it here.
Work out the budget that you think you will need for this trip and allow yourself a little extra just in case. You can use different apps like TravelSpend to help you with your budgeting during your travel.
Step 5. Which areas do you want to go to
Deciding what cities you want to visit in Japan is the next step for you to figure out your trip to Japan.
In general, most people fly into Tokyo, either Narita or Haneda airport. Tokyo is the capital of Japan and there are a lot of things for you to do here. Tokyo's neighbouring areas such as Yokohama, Izu, Chiba areas are popular day trip spots.
Besides Tokyo, Osaka, Nara, Kyoto and Hiroshima are popular destinations for people to visit. Kyoto, Nara and Hiroshima are great for people that want to explore the Japanese culture and history as well as nature. Osaka is another metropolitan city and has a lot of entertainment and nightlife.
Other popular areas in Japan that are popular for tourists to visit include Hakuba, Hokkaido, Fukuoka and Okinawa.
Hakuba is a popular skiing destination, especially for foreigners. You can enjoy the winter sports during the day and nightlife at night.
Hokkaido is the northern prefecture of Japan. They have incredible ski resorts and snow festivals in winter and during summer, they have gorgeous flower fields and seasonal fruit picking activities.
Fukuoka is well known for their street food, the booming nightlife and hot springs. Okinawa is known for their stunning beaches and nature, as well as the water sports and activities.
Step 6. Booking flights and accommodation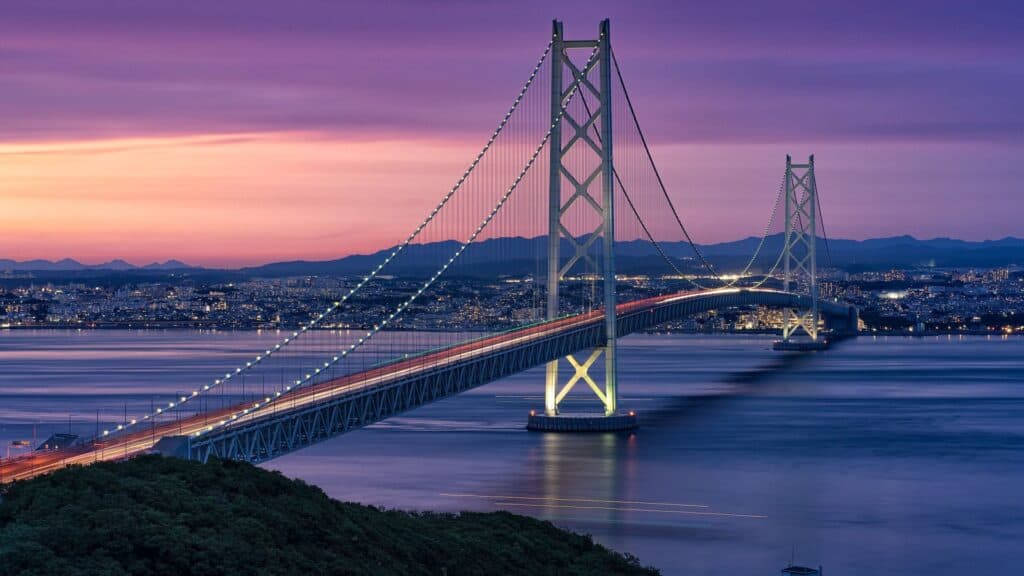 Let's get to the fun part, booking your flights and accommodation!
By now, you should have figured out what days you are planning to fly into Japan and which areas you're visiting. If you want to save on your flights and don't mind potentially having a layover, you can check out the different low-budget flights. Check out our favourite flights booking platform here to get the best deals for you!
For accommodation, I recommend you use booking.com or agoda. They have a huge number of properties in Japan at the lowest prices. If you are unsure where to stay, you can check out our favourite accommodation spots here:
If you are planning to travel around Japan, I would highly recommend getting the JR Pass. The JR pass is basically a rail pass and for a one time fee you can ride most of the JR trains for unlimited times during the chosen period of time. Even if you are only travelling to one other city besides Tokyo, it can save you so much money and time! Find out more about it here.
Step 7. Reservations and Bookings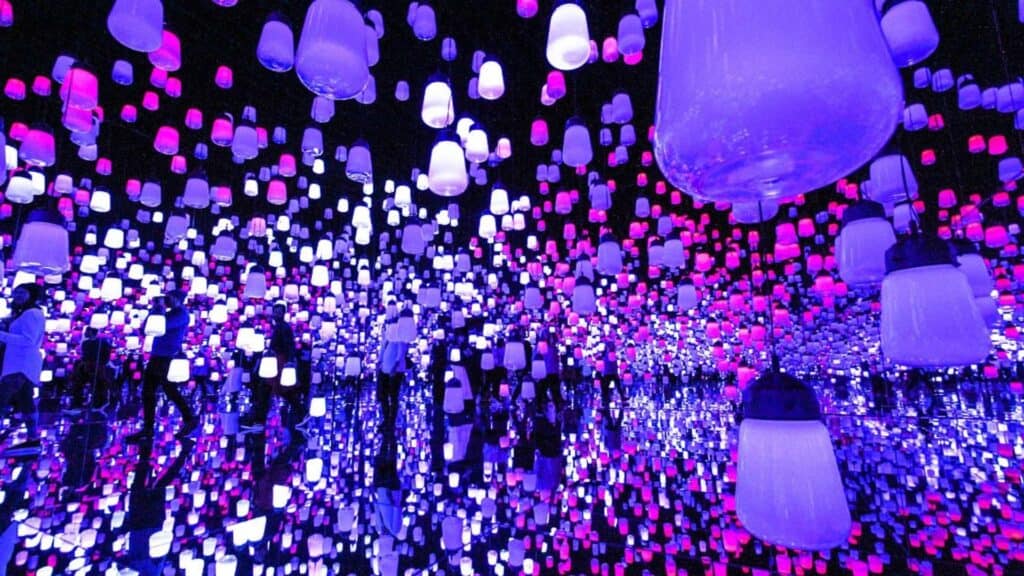 Now that you have your flights, accommodation and plan for your travel in Japan, it's time to make your reservations and bookings.
Many popular attractions require bookings in advance and some popular restaurants and bars also require reservations. Although some places allow you to buy your tickets on the day, reserving in advance can save you time and sometimes even money.
Some popular attractions you need to or should make reservations for include Disneyland and Disneysea, TeamLab Borderless, Ghibli Museum, Yayoi Kusama Museum and SkyTree observatory.
Make sure to arrange your reservations and bookings well in advance so you don't have to worry about missing these experiences when you're travelling in Japan.
Additional travel add-ons
When it comes to travelling to Japan, there are multiple apps and tools that can help you with your travel, including transportation card and sim card. We have a special FLIP Japan Starter Pack that has everything you need so you don't have to worry about spending hours researching and arranging. The best part? You can get everything when you arrive at the airport! You can check it out here.
There are other things you might want to consider, from travel insurance, luggage transfer service, pickup services, travel gear, VPN and a lot more. Although they are not required, they can make your travel a lot less stress-free.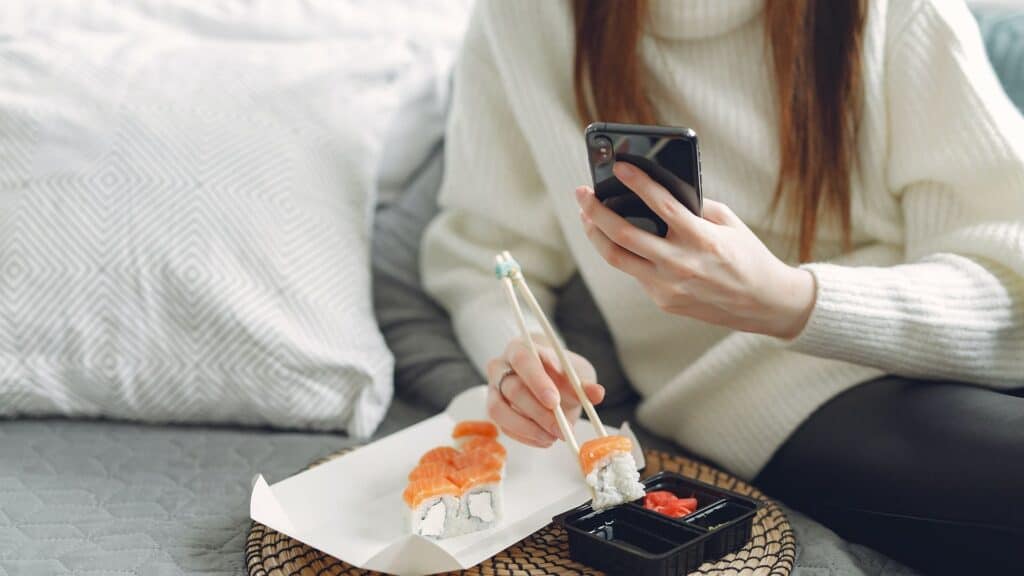 Check out some of these of our favourite tools and see if they can help you with your travels!
Welcome Pickups is a luggage transfer taking care of you every step of the way. They go above and beyond to deliver a holistic, in-destination travel experience from the moment you arrive in a new destination until you return home.
TransferWise is our go-to online money transfer service. It is great to use them for easy money transfers, unlike traditional currency transfers where there are buy and sell rates.
Allianz Travel is a travel insurance that is here to insure you while you are travelling abroad, protecting you, your family, your belongings and much, much more during your journey.
World Nomads is a travel insurance for travellers and families, covering all your trip essentials, even if you run out of travel insurance or leave without it.
NordVPN allows is a VPN service that ensures great security for all your devices from your computer, phone and even TV.
Step 8. Tours and experiences
There is no better way to explore Japan than with local guides. There are countless number of tours and experiences you can join in Japan. You can find cultural experiences such as tea ceremony, Japanese cooking classes, kimono experience, geisha experience and sumo wrestler experience.
You can also enjoy walking tours, food tours, bar hopping tours and ramen experiences. You can find a lot of them on viator.
We offer a bar hopping experience that takes you to 4 underground spots in different areas in Tokyo, with free shots and discounted drinks. If you're interested, you can find more about it here!
Step 9. Itinerary
Now that you have scheduled all your major travels, reservations and experiences, it's time to fill in the gaps and figure out where to go during your trip in Japan.
Some people prefer to have detailed itineraries listing everything, whereas some people prefer to go with the flow. Whichever type you are, we have compiled the main attractions in the main cities including Tokyo, Osaka, Kyoto, Nara, Hiroshima, Hokkaido and Fukuoka for you to check out.
Planning your trip to Japan is a fun process but it can also be a time-consuming process. To help you plan so you don't have to stress or worry, and just spend all your energy enjoying your time, here is our itinerary to help you make the most out of your time in Japan.
A quick disclaimer. People all have different interests and pace when it comes to exploring. This itinerary guide is a general guideline to help you understand the things to do and things to see in Japan and some of our recommended neighbourhoods and sights. We have included various options for you to choose from so you can always mix and match!
Step 10. Arriving to Japan
If you're travelling to Japan, especially if this is your first time visiting the country, then you'd probably fly into Haneda airport or Narita airport.
For both airports, you can hop on a bus. No lugging around heavy luggage while navigating Tokyo's many train lines. Taking the airport limousine bus runs the entire day and makes stops at hotels all over Tokyo. A ticket costs around 2,900 yen (USD$27).
If you're looking for a more affordable alternative, and you don't have much luggage, regular trains are a good option.
Beginning of your trip: Get to know Tokyo
Now that you are well rested, it's time to explore Tokyo! There's no better way to start your trip off than seeing all the major sights in Tokyo. We suggest doing a big one-day trip to dive right into the culture and find the places you might be interested in coming back later during your trip.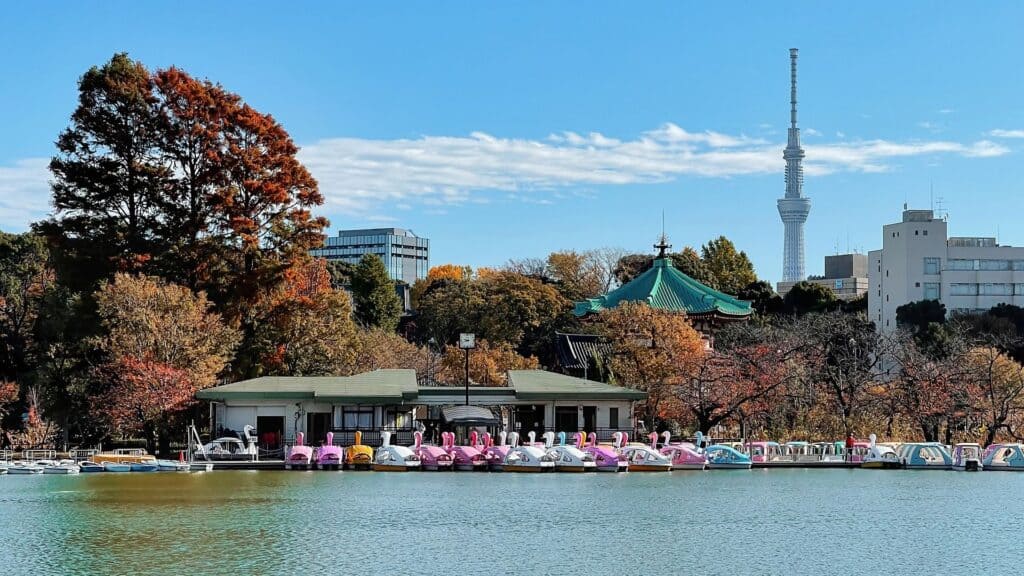 We suggest you start your day visiting Skytree and Sensoji temple in the Asakusa area. Then heading to Akihabara for the anime and manga culture as well as the electronics in the area. Might not sound like everyone's cup of tea but there are lots more to see in that area. Then you can head to Harajuku for Takeshita Street, try out some of the delicious street food and kawaii culture and check out Meiji Jingu Shrine and Yoyogi Park. If you are feeling up to it, you can check out the famous Shibuya for their Shibuya crossing, different shopping malls and viewpoints. Head to Shinjuku to end your night visiting the small bar streets, the red light district Kabukicho and their many food options.
You can check out the detail one day trip itinerary here. If you want to take your time, you can split these activities into two days.
Getting to know Tokyo even better
Now that you have had time to visit the major sights of Tokyo, is there a place you want to go back and visit? Depending on if you want to try out some Japanese food, go shopping, visiting museums or checking out some nature spots, there are a lot of things to do in Tokyo.
If you have been to Tokyo before or want something more underground and unique, you can check out some of Tokyo's local areas and these day trip ideas from Tokyo.
Visiting other cities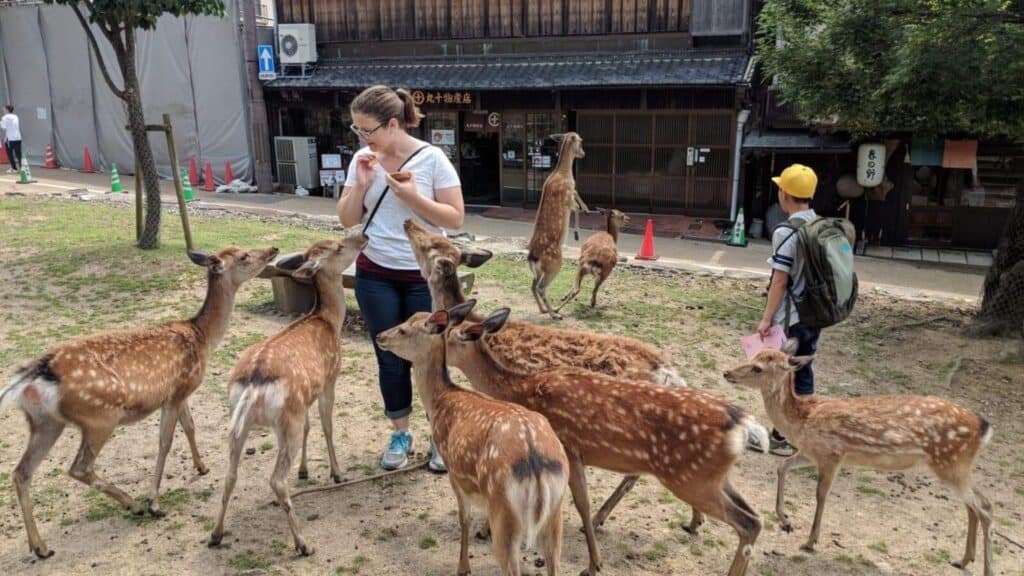 Nara is famous for Nara Park, where you can find wild deers hanging out everywhere. Inside the Nara Park, you will find many temples and museums, including Tōdai-ji and Kōfuku-ji.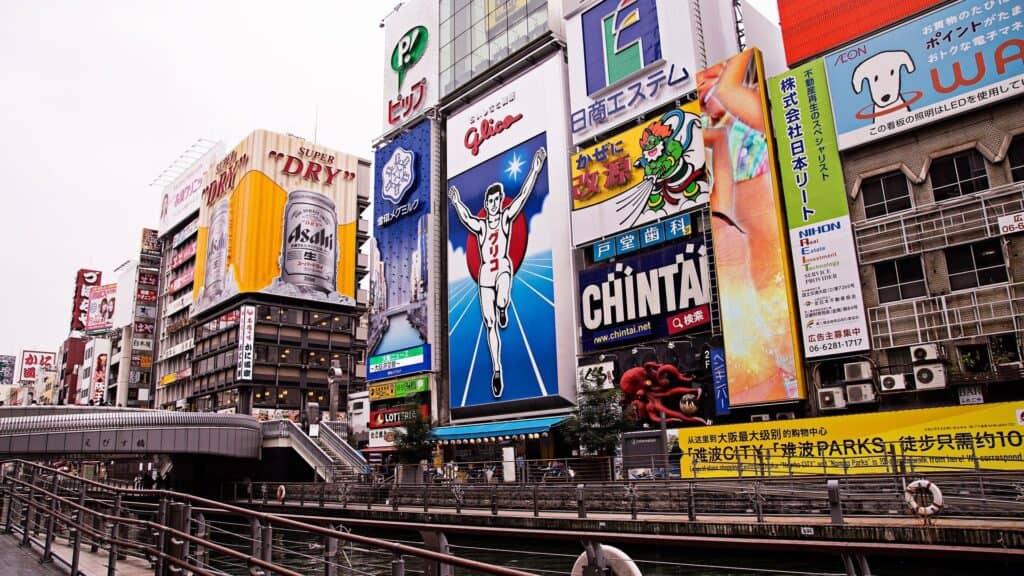 Osaka is an exciting city, where you can find countless restaurants, shops and street food in Dotonbori and Shinsaibashi. Namba is close to these areas and it has an incredible nightlife. Check out Universal Studios here if you're interested in amusement parks. Abeno Harukas, Tsutenkaku and Umeda Sky Building are popular skyscrapers with viewpoints.
Kyoto has countless temples and shrines and you can truly experience the cultural side of Japan. Check out the famous Kinkaku-ji, Kiyomizu-dera, Arashiyama and Fushimi Inari Taisha, which you might have seen photos of. Visit the Gion area and check out some other famous spots including Shōren-in Monzeki, Chion-in and Yasaka Shrine inside Maruyama Park.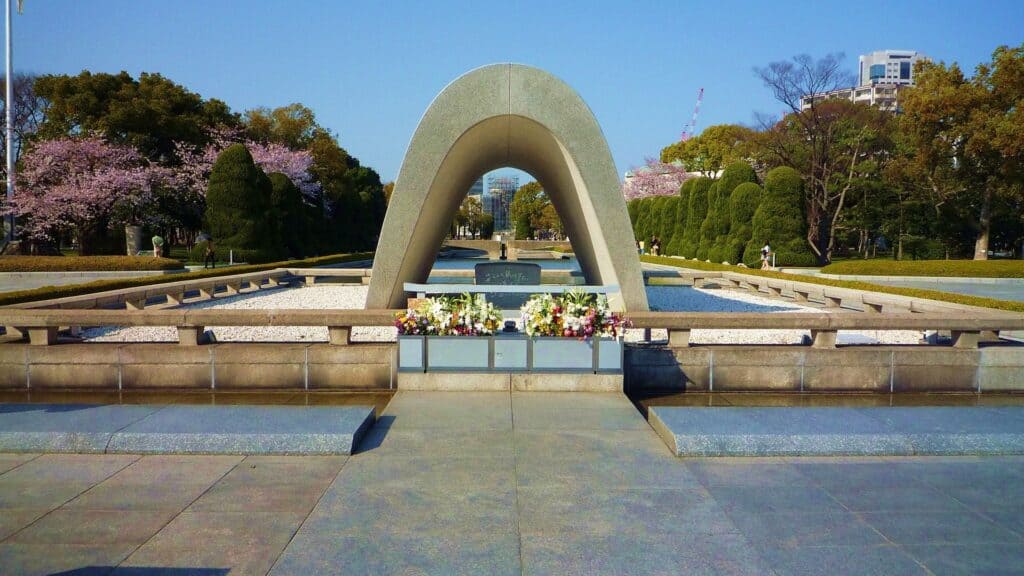 Hiroshima is a historical site and you can learn more about the history in this area with the Hiroshima Peace Memorial Museum, Hiroshima National Peace Memorial Hall, Hiroshima Castle and Hiroshima Prefectural Museum.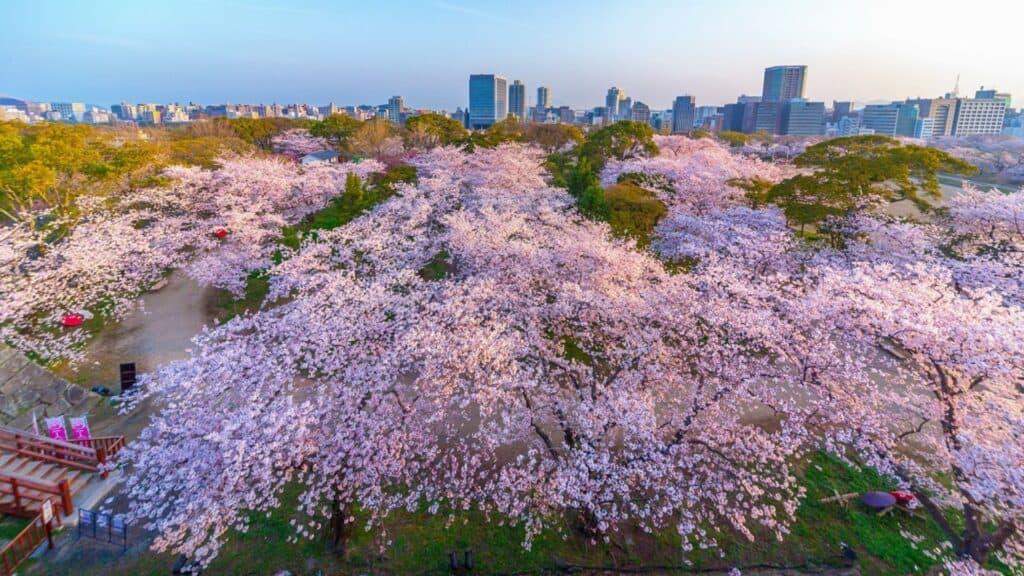 Fukuoka is a city in Kyushu and besides the city centre, there are a lot of neighbouring towns and cities with beautiful nature. Inside Fukuoka, you will find a lot of street food and delicious Fukuoka cuisine. Besides food, check out Hakozaki Shrine, Waka Hachimangu Shrine, Chikuzen Sumiyoshi, Maizuru Park and Tochoji Temple.
People enjoy visiting Hokkaido, the northern prefecture of Japan, especially in winter for the ultimate powder snow. Visit the capital Sapporo, the nearby cities Otaru and Hakodate, the famous ski resort Niseko and there are a lot of other gorgeous nature sites for you to check out.
Okinawa
For people that love summer and hot weather, check out Okinawa. It is the southern prefecture of Japan. Naha is the capital of Okinawa with a lot of local food and historical structures. Check out the Okinawa Prefectural Museum & Art Museum to deep dive into the Okinawan culture. Okinawa has a lot of islands and all of them have something special to offer, perfect if you're hoping to immerse in nature and relax.
—
Last but not least, explore, experience and enjoy Japan! Japan has a lot to offer and there is something for everyone. Be open to new things and new experiences because there will probably be many unexpected and spontaneous things that will happen during your trip. If you have any questions or want to get in touch, feel free to DM us on Instagram or message us on Facebook Messenger! We would love to talk with you!