Not only is walking in Japan an amazing form of exercise… but it's the best way to find those cute hole-in-the-wall coffee shops or tiny family-owned restaurants serving authentic Japanese food at deals so good it makes you wonder if their business is doing okay. 

Find out more about Japan travel here: Shopping in Japan, the best souvenirs to buy in Japan, nature in Japan, camping in Japan, overnight & day trips from Tokyo, Top museums to visit in Tokyo, Local neighbourhoods in Tokyo and beaches near Tokyo.

One of the best ways to explore Tokyo is to visit the local areas and immerse yourself in the local culture. If you want to explore local areas, we have created scavenger hunt adventures personalised to your interests, filled with fun facts, clues and puzzles. If you're curious, you can check out the games here!

Check out the Flip Japan Games here!

Hello, hello, hello! I'm Lana, a Canadian-born Japanese/German who's been living in Tokyo for 4+ years! I'll keep my self-introduction short because I know you're dying to hear what I have to say about walking (I mean, the title's what caught your eye in the first place, isn't it?).
I moved to Tokyo to attend university and to be closer to family
My life outside of school became much bigger than my student life, and my family moved back to Canada (lol, RIP)
I taught conversational English for years and connected with hundreds of Japanese people
My love for connecting with people and listening to their life stories, coupled with my passion for health, wellness and fitness is what led me to launch my own gym-wear brand, Dash 22 (dash22.jp, please check it out!) and online health coaching business (you can find me @LifeIzEasy on Instagram, let's chat!).
Oh, and, I love walking!
Now, let's talk about walking
When you think of Japan, Japanese food, anime, culture/tradition, baseball, etc. might come to mind. One thing that almost all newcomers (myself included!) find surprising is how efficient the public transportation system is. Trains are the preferred mode of transportation in Tokyo, and they're infamous for being overly packed during rush hours and famous for their reliability, cleanliness and easy accessibility.
With trains in Japan, and especially in Tokyo, are great and I can't think of anything to complain about (actually, now that I think about it, it would be nice to have trash bins inside the station), my preferred mode of "transportation" is my own two feet! Some of you are probably totally on board with the idea of walking everywhere (I'm sure there are at least two others lol! C'mon, guys!), but the majority of you probably think I'm cuckoo banana pants for even considering walking up to two hours to reach a destination, but hear me out…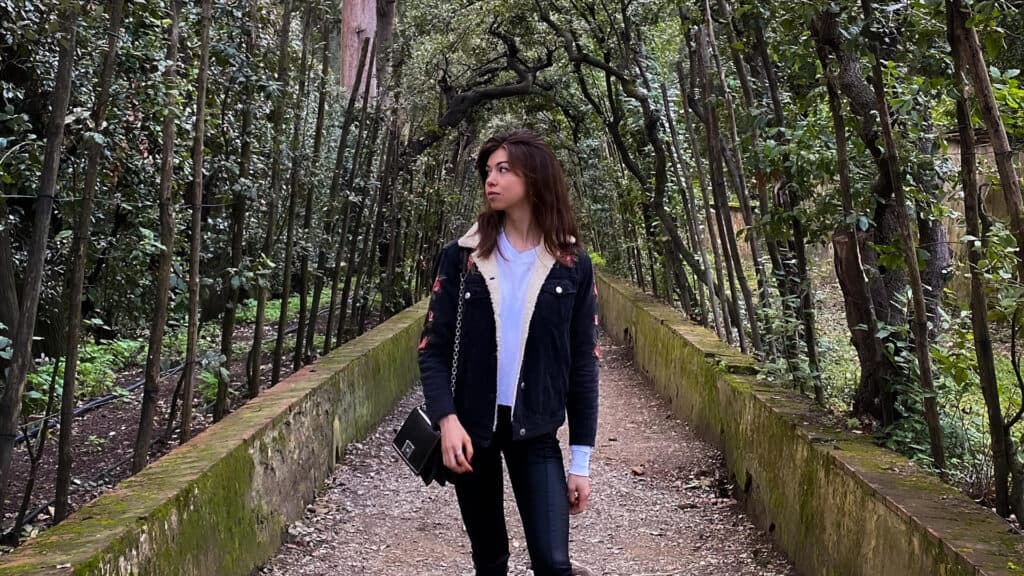 Not only is walking an amazing form of exercise—easy on the body and it lowers blood pressure, cholesterol, stress, etc.—but it's the best way to find those cute hole-in-the-wall spots or tiny family-owned restaurants serving authentic Japanese food at deals so good it makes you wonder if their business is doing okay.
When it comes to walking in Japan, I recommend walking mostly in Tokyo or other big cities. Otherwise, you'll end up meandering amidst forests in Aomori or empty streets in Tottori, and I don't want to be held responsible for accidentally starving you to death. But in Tokyo, and other big cities, it is the best way to understand the city's layout, to stumble upon all kinds of cafes, restaurants, shops, parks, and to be present in the moment and really soak everything in. Also! This does not mean you have to give up trains altogether! You could get off just a couple of stations before your stop, or if your commute has multiple legs, forego the train for the shorter leg and walk.
Not everyone is lucky enough to be able to tour this beautiful country, so make the most of it!
P.S. if you are a fit savvy and want to do more than just walking in Japan, there are a lot of fun exercise classes to choose from in the city as well! But don't feel like you have to exercise or have to eat healthy. Enjoy yourself! And if you ever need someone to reach out to, again- you can find me on Instagram at @LifeIzEazy for a holistic approach on health and wellness (you'll never think about dieting again!)
Lana Maile
Holistic Health Coach and Founder of Dash 22 gym-wear
Lana is on a mission to empower and reduce the amount of unnecessary confusion-led stress with regards to food, exercise, health, wellness, and overall lifestyle. Find out more about her 16-week transformation program through Instagram @LifeIzEazy.
Find out more about Lana here:
Instagram @LifeIzEazy , @dashtwentytwo
Facebook https://www.facebook.com/dashtwentytwo/
Shop Dash 22 www.dash22.jp
If you have any questions or want to get in touch, feel free to DM us on Instagram or message us on Facebook Messenger! We would love to talk with you!