If you're a foodie, there's no better way to explore the local Japanese food and have a great time, then by hanging out with local guides and fellow travellers. You can find a lot of food tours in Tokyo on Airbnb Experiences, Viator, Get your Guide and a lot of other platforms, and it can get confusing and overwhelming. We are here to make your life easier and show you all of our favourite food tours in Tokyo. 
(In no particular order!)

One of the best ways to explore Tokyo is to visit the local areas and immerse yourself in the local culture. If you want to explore local areas, we have created scavenger hunt adventures personalised to your interests, filled with fun facts, clues and puzzles. If you're curious, you can check out the games here!

Check out the Flip Japan Games here!

Find out more about Japan travel here: Shopping in Japan, the best souvenirs to buy in Japan, nature in Japan, camping in Japan, overnight & day trips from Tokyo, Top museums to visit in Tokyo, Local neighbourhoods in Tokyo and beaches near Tokyo.
Food Tours in Tokyo
1. Arigato Japan Tours
Arigato Japan Tours is a Culinary Tourism company in Japan and our goal is to help visitors make delicious memories during their trip.
They offer more than 30 food tours in Japan's top destinations (Tokyo, Kyoto, Osaka, and Hiroshima and near Mt. Fuji) and their company also provides online experiences you can enjoy from the comfort of your home, such as a Green Tea Experience, a DIY Japan-inspired cocktail Experience and a Virtual Tokyo tour.
All of Arigato Japan's tours are hosted by local experts who will share great insights, tips, and useful information.
Find out more about Arigato Japan Tours here!
Find Arigato Japan Tours on Instagram, Twitter, Facebook and Pinterest.
2. Magical trip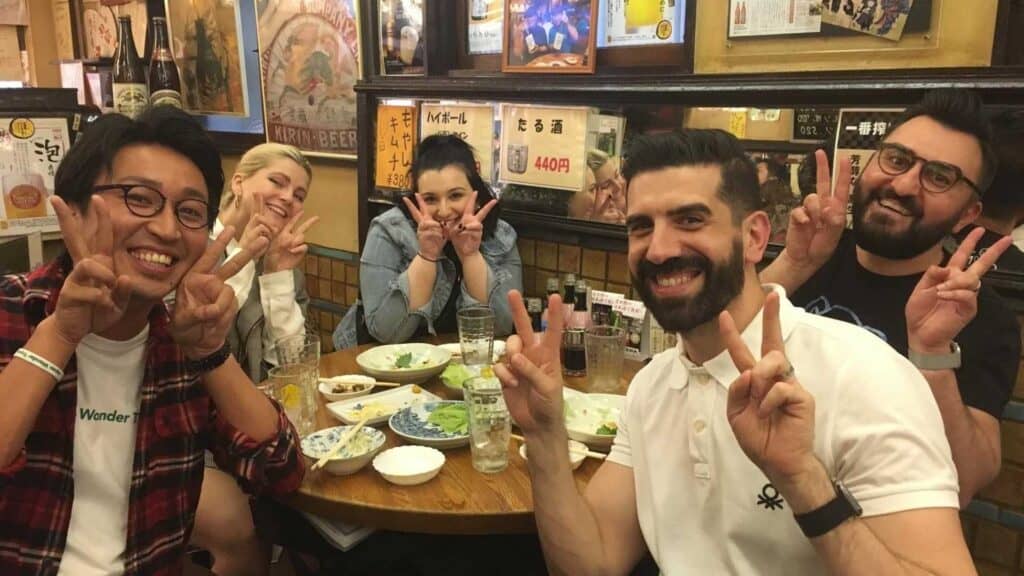 MagicalTrip is a local tour company providing many varieties of local activities in Japan.
The unique characteristic of MagicalTrip is that all the tours are done by locals living in the city, so you can experience Japan through the lens of a local!
If you have any chance to come to visit Japan, these popular tours by MagicalTrip: Bar Hopping Tours and Night Food Tours in Tokyo, Kyoto, Osaka, Hiroshima and Sapporo must be in your bucket list!
MagicalTrip also offers online virtual tours such as Akihabara Virtual Walking Tour and Gion Historical Virtual Walking Tour.
Find Magical Trip here!
Find Magical Trip on Youtube, Facebook and Instagram.
3. Tokyo Ramen Tours
When you're planning your trip to Tokyo, you might be overwhelmed by the sheer number of ramen shops (there are thousands).
Leave this to Tokyo Ramen Tours – your local Tokyo ramen experts. They will take you to only the very best, most delicious Tokyo ramen shops!
On any ramen tour, you'll also learn all about this savory dish, from its history to its preparation.
The "Ramen Tasting Tour" is the most popular and most booked. On it, guests visit three distinct ramen shops for 6 delicious mini bowls. These tour-exclusive mini bowls are 1/4 the size of your standard ramen. They also have a Vegetarian / Vegan Ramen Tasting Tour.
Whether you're brand new to ramen or are a seasoned ramen eater, Tokyo Ramen Tours has something for you!
Find more about Tokyo Ramen Tours here!
Find Tokyo Ramen on Youtube, Instagram and Facebook.
4. Foodies Adventure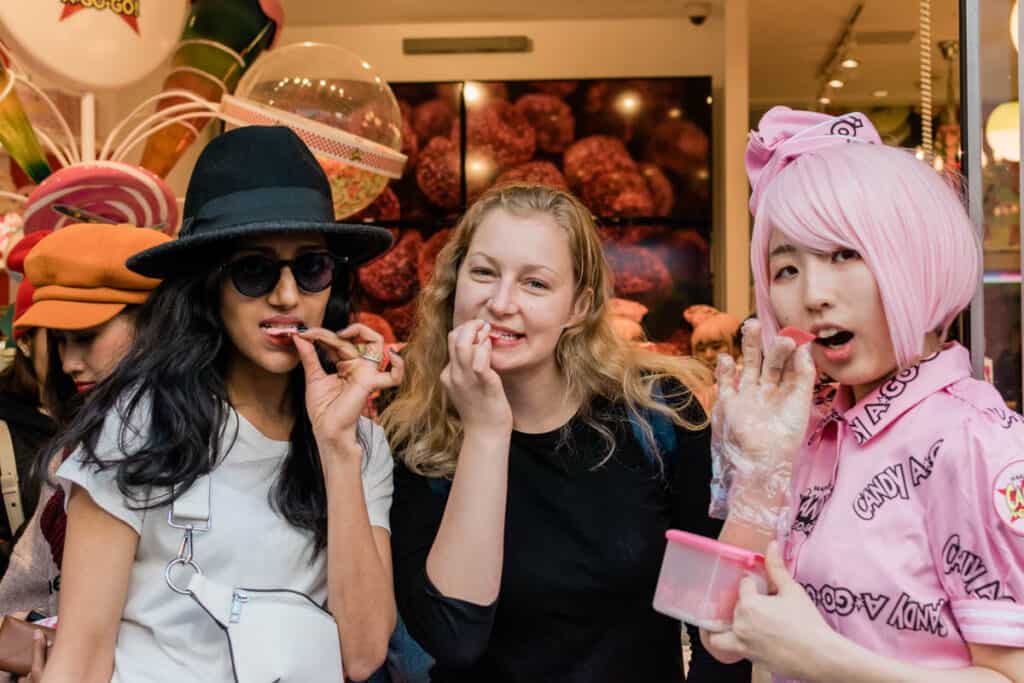 Foodies Adventure is against the stream and never boring! Foodie Adventure Japan is your local Tokyo friend who'll be taking you on a tour through the unknown, the quirky and the traditional side of this versatile city! On the hunt for the craziest bits & bites colorful Tokyo has to offer, you'll come along rainbow cotton candy, finger-lickin' delicious street food, or even monster ice cream … ?
PS: Inclusivity is their speciality! Foodies Adventure welcome Vegan, Gluten-Free & Muslim guests and guarantee you'll NOT miss out on any of the yummy and authentically Japanese staples you've been craving for!
The Foodie Tours are limited to small and exclusive groups to ensure the most outstanding experiences for our guests and a slower and more sustainable way of traveling.
Find Foodies Adventure here!
Find Foodies Adventure on Facebook and Instagram
5. Culinary Backstreets Tokyo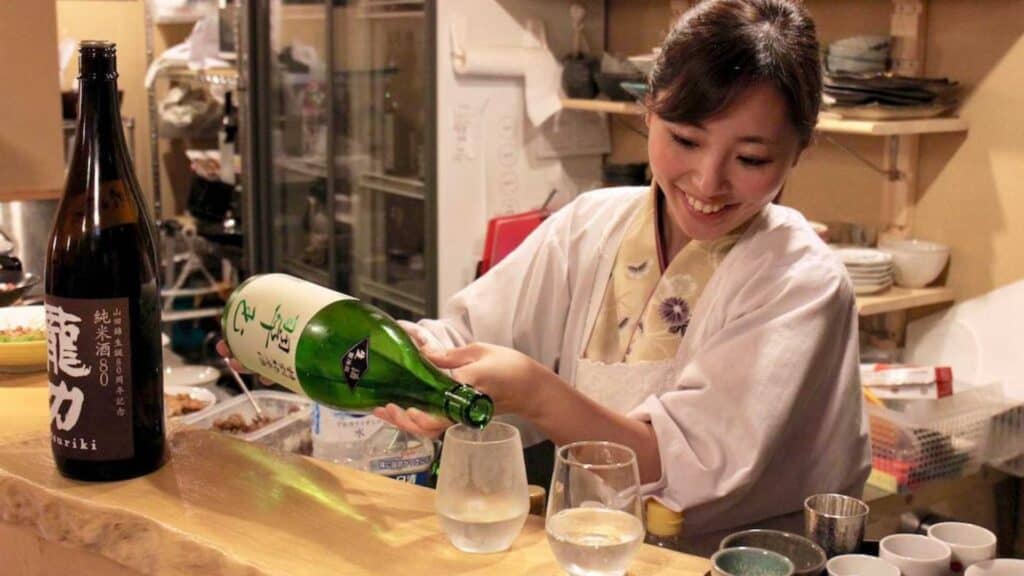 Culinary Backstreets, the global guide to local eats, offers small group food tours in more than a dozen different cities around the world. Culinary Backstreets tours go off the beaten path, exploring less visited neighborhoods in search of hidden gems and the stories of the people behind these local food spots.
In Tokyo, Culinary Backstreets' tour takes guests on a journey that serves as an edible survey of the city's culinary past, present and future. Visiting both bustling Shibuya and more laid-back Kichijoji, the tour explores how Tokyo's food scene is always moving forward while at the same time religiously guarding its culinary traditions. From modern depachikas to classic sushi places and the shops of traditional miso and senbei makers, the tour visits some of the best examples of Tokyo's diverse food scene. The tour ends at one of the quickly disappearing traditional yokocho drinking alleys to sample sake or beer and traditional bar snacks at an izakaya, or Japanese gastropub, joining locals in a tradition that, though nostalgic, is as of-the-moment as it's ever been.
You can find more about Culinary Food Tours here!
Find Culinary Food Tours on Instagram, Twitter and Facebook.
6. DIG Tokyo Tours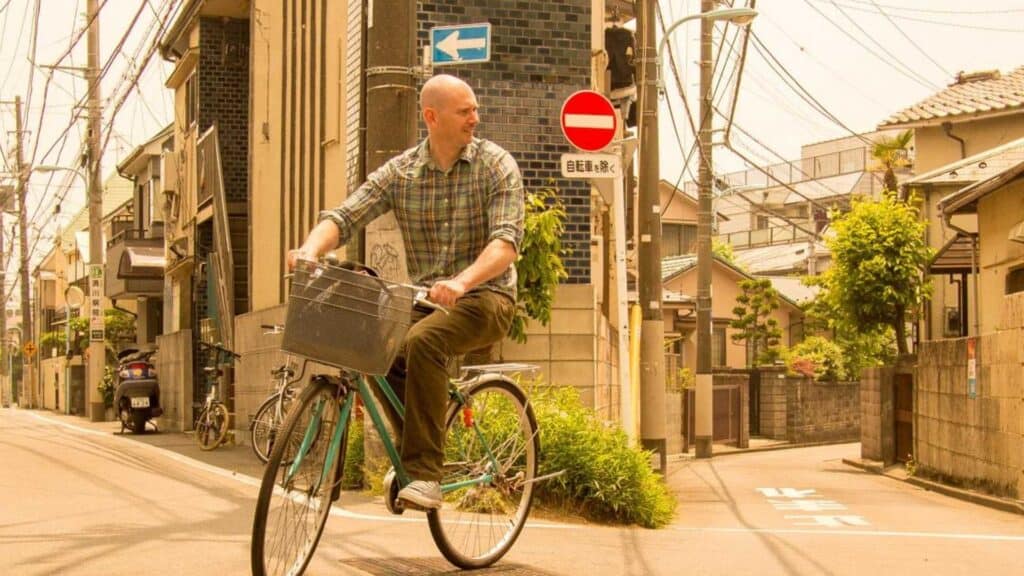 Andy is the owner and operator of DIG Tokyo Tours. Hailing from Melbourne Australia, his family and he reside in the laidback Tokyo neighbourhood of Koenji. He has a passion for Japanese classic bicycle restoration, outdoor expeditions, a hot bowl of ramen, a cold beer and exploring the endless local treasures, personalities and eats scattered throughout this alluring side of Tokyo.
DIG Tokyo Tours focuses on Tokyo bike tours and street food jaunts in the offbeat Tokyo neighbourhoods of Nakano, Koenji and Asagaya.
Only a stone's throw away from the major Tokyo sightseeing hubs of Shinjuku and Shibuya, DIG aspires to provide the discerning traveller with an honest local insight into the neighbourhoods and communities on the inner west-side of town.
Each of DIG's immersive and socially responsible small-group, family and private offerings are unmistakably unique to any other tour operator in Tokyo. So jump on a bike or join me on foot for a whirlwind Tokyo cycling tour or colourful street food voyage through the vibrant backstreets away from the tourist crowds.
Find out more about DIG Tokyo Tours here!
Find DIG Tokyo Tours on Instagram and Facebook!
Check out DIG Tours here:
7. Japan Food Trips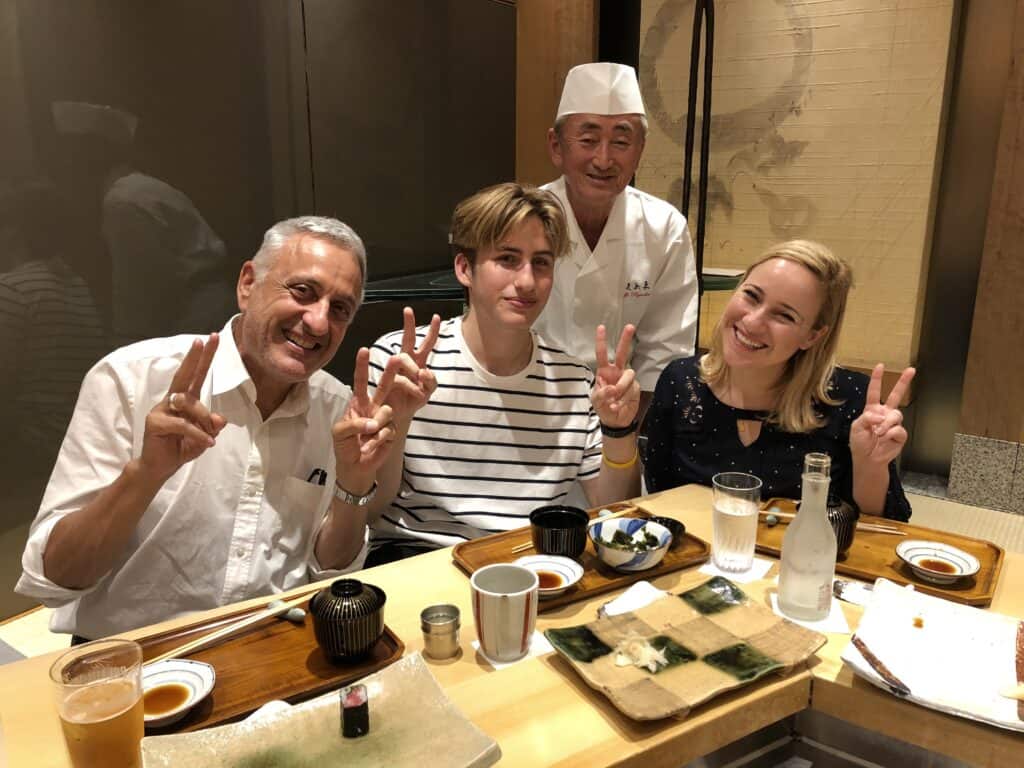 In a post-pandemic world of travel, consider Japan Food Trips the perfect option for you to explore a deeper culinary side of Japan with the safety of maintaining a private, small and intimate group setting. Instead of being dragged around to mediocre spots in a large group, Japan Food Trips gets you up-close-and-personal with some of the most innovative chefs throughout Tokyo.
JFT founder and food critic, Stephanie Haddad, custom curates many of her walking food tours to suit your needs and culinary desires, showcasing a myriad of exceptionally cool hidden gems. Her signature tours throughout Nakameguro have gained a lot of popularity, as she is a local to the neighbourhood and knows all the best nooks and crannies this hip and picturesque area has to offer.
JFT provides a unique opportunity to learn about Japanese food and the culture surrounding it. Whether you're biting into a freshly baked curry pan pastry from one of the best bakeries in Tokyo, or sipping on one-of-a-kind special sake, this experience is a sure way for you to truly get a taste of the most delicious bites even the locals go crazy over."
Join Japan Food Trips Nakameguro Day trip for a unique food experience!
Find more about Japan Food Trips here!
Find Japan Food Trips on Instagram and Facebook
8. Hatago Travel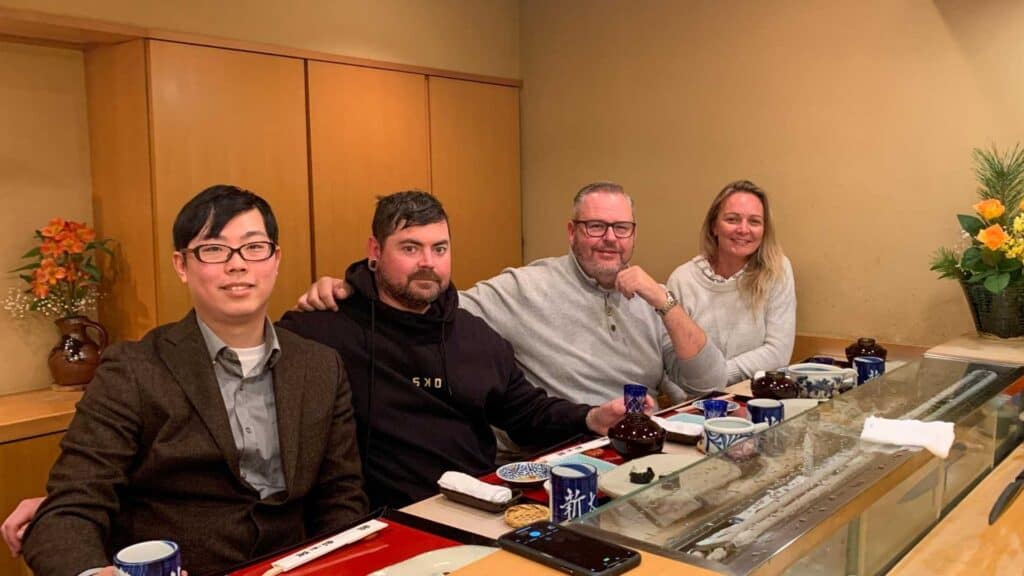 A trip is lived three times: when you plan it, when you do it and when you remember it.
Hatago Travel's tours are not just about visiting Tokyo with a guide, but are about the experiences. We want our guests to live a unique experience that is relevant to the context of the chosen tour or designated area. Whether it is a traditional Japanese dinner in a Michelin-starred restaurant that is enriched by the explanation of kappo kaiseki and chatting with the chef, or the exploration of the Otaku district of Akihabara with explanations of Japanese subculture with entry and drink at maid cafe – our goal is to give our guests a unique memory of their experience, which gives them something to tell their friends after returning from the trip.
Tour itinerary to the most classic and touristic points of Tokyo is completed with small hidden gems. Walking in the most traditional area of ​​Tokyo is completed with a traditional cultural experience such as a tea ceremony or the personalization of one's Maneki Neko, the most classic Japanese souvenir.
All Hatago Tours are private to guarantee customized experience and flexibility according to the guests' needs.
Find Hatago Tours on Instagram and Facebook!
9. Ninja Food Tours
Ninja Food Tours is a small, locally-run food tour company in Tokyo, offering unique and intimate experiences in Tokyo, Kyoto, and Osaka. They set you up with a local guide who knows everything about the food and drink scene in the neighborhood, and they bring you to all their favorite hot spots for an unforgettable (and educational) experience.
Ninja Food Tours offer both day tours and night tours to fit into any itinerary, but each tour is uniquely tailored to seek out the best in each district. The goal is to see you gain the confidence and knowledge of a local when choosing restaurants and ordering food in each city, and they also want to offer you a really special experience that you could never find on their own.
Ninja Food Tours offer cooking classes, sake tastings, and private tours to really personalize the trip, and they always keep the group sizes small so that you can get the most out of your experience and truly get to know their guides. Ninja Food Tours's multicultural team has only 6 people on it, which means that they all work together very closely, and each one of them is committed to making our customers' trips as special as we know they should be.
Find more about Ninja Food tours here!
Find Ninja Food Tours on Instagram and Facebook.
10. Japan Wonder Travel
Japan Wonder Travel creates original tours and selects the best destinations and specialized adventures for you to get the most authentic Japanese experience. Enjoy Japan one step deeper with Japan Wonder travel. They believe that their tours are carefully designed to provide you with the best immersion in Japanese culture. All their guides are very friendly, knowledgeable, and enthusiastic as professional guides! With their guides, you will get a unique experience that you won't find anywhere else.
Find out more about Japan Wonder Travel here!
11. Oishii Food Tours
Oishii Food Tours was established 5 years ago, providing both standard tours and custom tours. Oishii Food Tours offer cultural experiences, such as explaining how to use chopsticks, fun games, Japanese lesson while accommodating food restrictions and special occasions.
One of the Oishii Food tours includes taking guests to Toyosu market. The tour guides of Oishii Food tours have special connections with tuna vendor so guests can enjoy fresh tuna there. 2.
Oishii Food Tour's iconic tour takes place in Ebisu, where guests are taken to 3 very different and authentic izakaya. Guests get to try a variety of food and drinks, loved by Japanese locals.
Check out their home page here for more information!
Find Oishii Food Tours on Instagram and Facebook!
---
Which of these food tours would you like to join when you're in Japan? Let us know in the comment section down below!
Find out more about Japan travel here: Shopping in Japan, the best souvenirs to buy in Japan, nature in Japan, camping in Japan, overnight & day trips from Tokyo, Top museums to visit in Tokyo, Local neighbourhoods in Tokyo and beaches near Tokyo.
Stay tuned for more information about Japan travel, Japanese culture, moving to Japan, living in Japan, Japanese language and more.