​​The light, the fresh air, and the trees, nature is a wondrous thing. It's highly advisable to spend more time outside. Life can be hectic, and with so many people living in cities with children and demanding work, it's easy to forget about being around nature for a month or even more. Here are the top Japan outdoor tips to help you with your camping and hiking in Japan.
You may notice that when you aren't in touch with nature as much as you would want, you become more agitated and anxious. Nature not only has numerous health benefits, but it is also a wonderful thing to do and experience. You never know what may happen; you may encounter wildlife, learn something new, or even assist in the teaching of life lessons to your children that they'd never learn in school.
Find out more about Japan travel here: Shopping in Japan, the best souvenirs to buy in Japan, nature in Japan, camping in Japan, overnight & day trips from Tokyo, Top museums to visit in Tokyo, Local neighbourhoods in Tokyo and beaches near Tokyo.

One of the best ways to explore Tokyo is to visit the local areas and immerse yourself in the local culture. If you want to explore local areas, we have created scavenger hunt adventures personalised to your interests, filled with fun facts, clues and puzzles. If you're curious, you can check out the games here!

Check out the Flip Japan Games here!

Camping and hiking are often associated with nature lovers or families with young children because they are a less expensive option for travelling on vacation. However, they have the potential to be so much more.
Yes, one of the benefits is that you can spend a lot more time in the wilderness, which is fantastic. Being outdoors around nature has been shown to help lower tension, stress levels and anxiety, as well as make you feel more relaxed overall.
It allows you to enjoy calmness while taking in the beauty of nature. It makes sense, even if it's just for the exercise you receive from doing anything outside. However, studies demonstrate that it's not just the movement that makes a difference; it's also the "greenness" of the outside space. Children with ADHD were able to stay focused more on a task after a stroll in the woods than after a walk through an urban environment.
Where To Visit in Japan?
Wakasu Park Camping Ground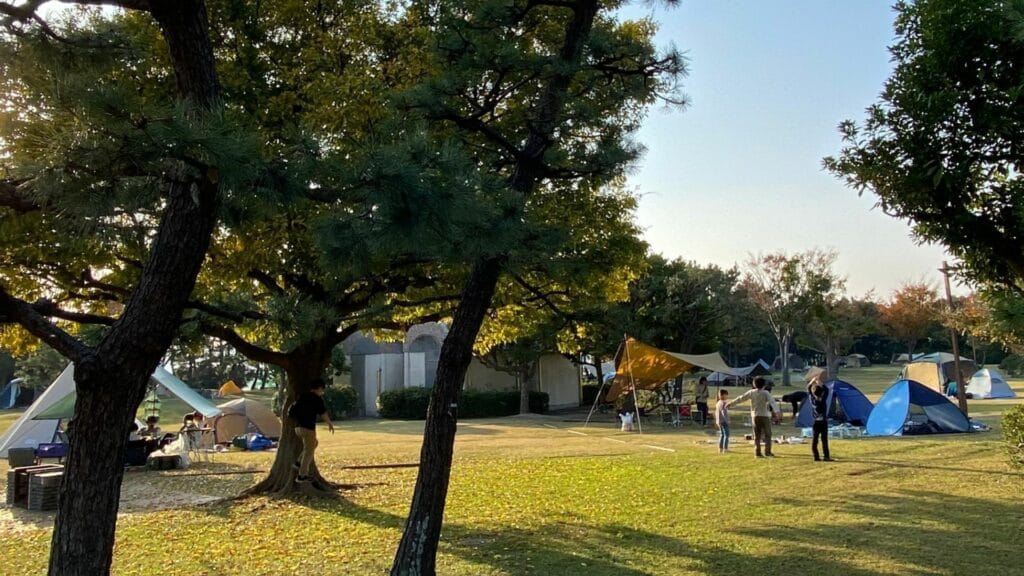 Wakasu Park Camping Ground is one of the nicest camping spots near Tokyo's downtown area, and it's also affordable because it's a government park. Because the camp area overlooks Tokyo Bay, you can enjoy sea views, including the Tokyo Gate Bridge, Tokyo Disney Resort, and Mt. Fuji. The park has a communal kitchen with BBQ grills, and the site sells food and rents out BBQ equipment.
Twin Ring Motegi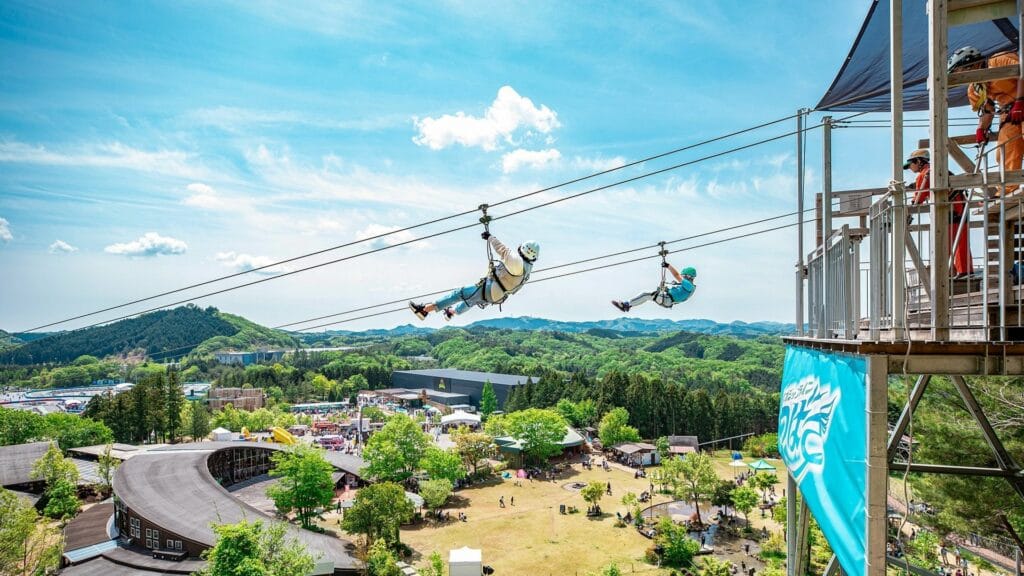 Twin Ring Motegi is a nature-rich campers place surrounded by woodland in Tochigi Prefecture. The campground offers a variety of camping options, including traditional tent camping, log cabins, and glamping. The glamping plan allows you to stay in a large tent with sofas, mattresses, hammocks, and other amenities. The premium package includes a high-quality BBQ supper prepared by a chef. Look up at the gorgeous sky to see stars in the night sky! You can also participate in unique activities like canoeing or riding in a hot air balloon. The additional playground is located close to the camping site and features a variety of equipment, including a zip line and circuit karts.
The Farm
The Farm provides a field for individuals living in cities to enjoy agriculture, as well as camping spots such as The Farm Camp in Chiba Prefecture. You can spend some downtime camping in a large farming field and learn how to collect the veggies that the farm produces. A huge tent, a hammock, mattresses, a luxury BBQ meal, and other amenities are included. The Farm has a natural hot spring with a view of the clear night sky from the exterior hot spring.
Top Things To Take into account
When you consider everything you'll be doing, one of the other advantages of camping and hiking is that it's quite a physical workout. The first difficult portion will be assembling your tent, and also digging a hole for the bathroom, gathering firewood, and possibly scavenging your food in the woods. Hiking can involve climbing up rocks, ascending a steep incline, and being out for several hours. Because you'll be outside for a long time, you'll want to make sure you have the appropriate equipment to help you with these activities.
Eating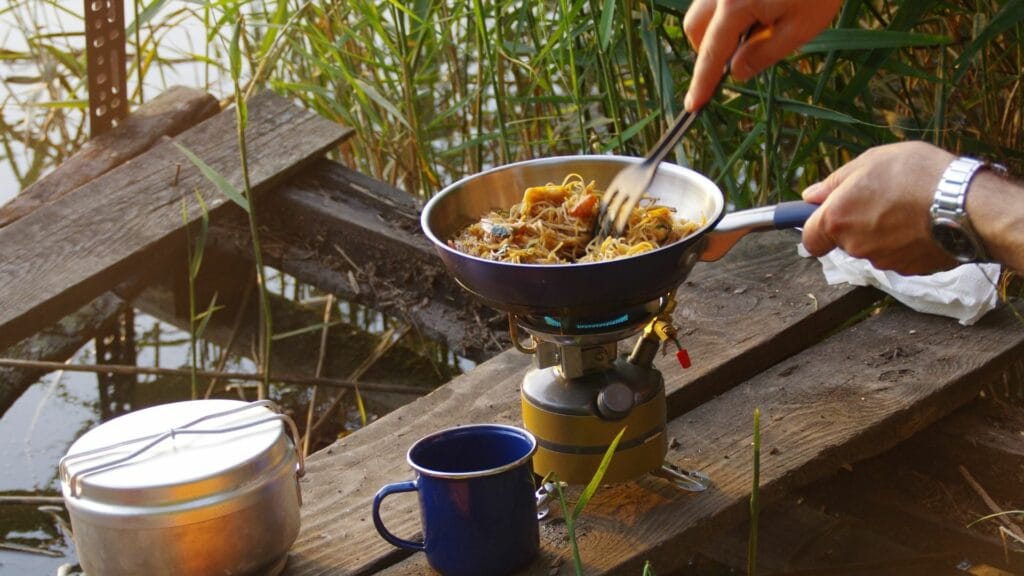 If you are camping you will need to think about what you are going to eat. Will you take food with you, will it be ready to eat or are you taking something you will need to cook first?
You don't want to take too much as you will end up carrying it about with you, so if you want to cook, think of one-pot meals and work around that then it saves bringing a lot of things. You will also need something to eat your food on like plates and cutlery to eat it with.
Safety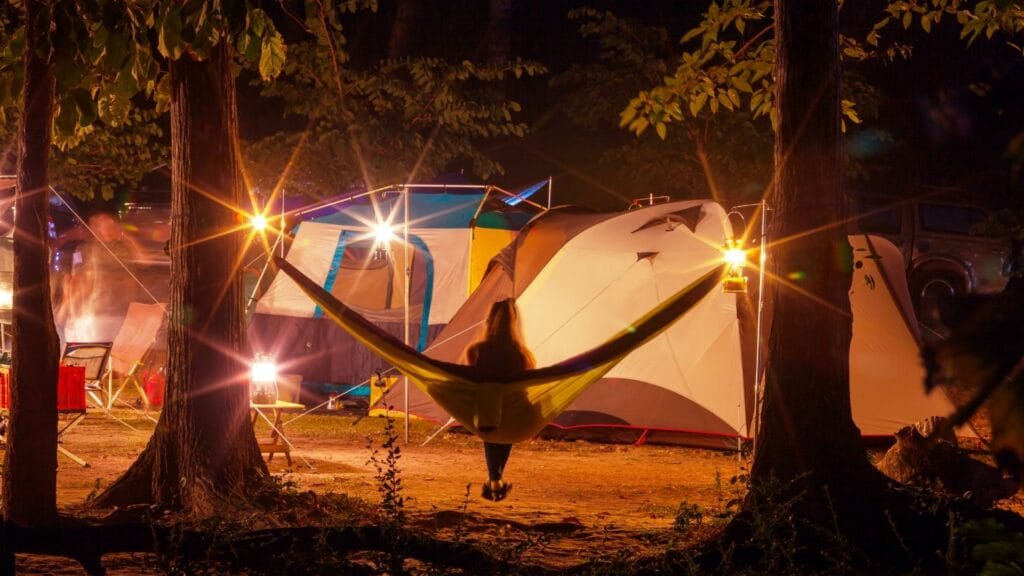 Being out in nature can feel scary sometimes, especially at night. It can be very dark so be sure to invest in some good lighting and get professional tactical flashlights for when you are walking around at night.
Warmth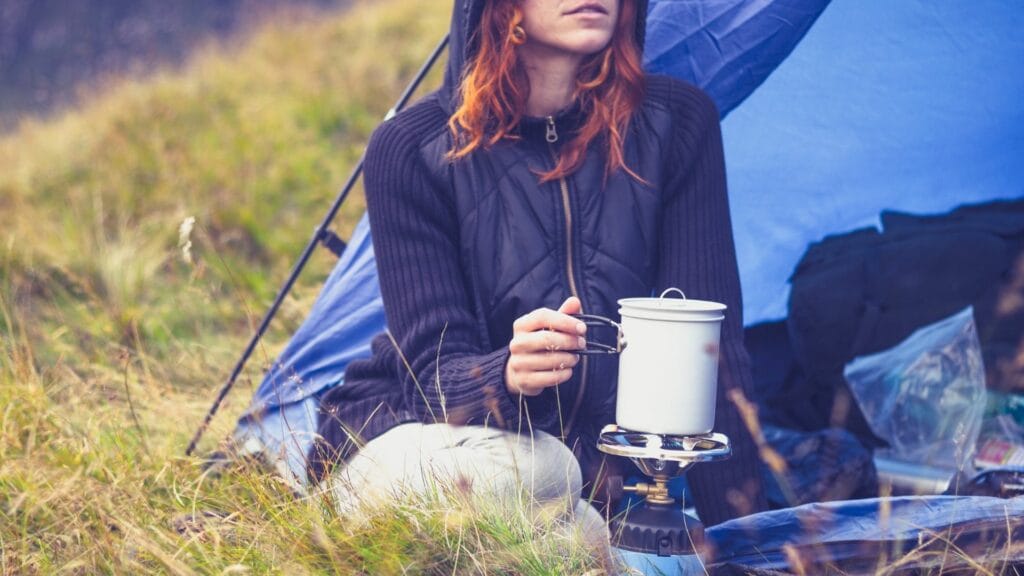 Unless you are going in the hot summer it tends to get cold at night and you will want to make sure you can wrap up warm and even have something like a hot water bottle to help keep you warm through the night. You will be relying on a good quality sleeping bag and blankets to keep you warm as tents are normally quite thin. When you wake up, if it is early it is likely to still be quite chilly and crisp so pack a warm jumper to keep you snug while you have your breakfast.
Keep Comfortable
Whether you are camping or hiking there is a lot of walking that is going to happen. With hiking obviously, there will be a lot more as that is the activity. But you can end up hurting your feet and getting blisters all over the place. Be sure to invest in some good quality shoes or hiking boots, they will be worth the money you spend!
So if you want to appreciate all the incredible views, locations and natural beauties that Japan has to offer then be sure to start exploring it and take up camping or hiking this year. It gives you chance to get outside, get some more Vitamin D, spend quality time with loved ones and help you destress from the hustle and bustle of everyday life.
Find out more about Japan travel here: Shopping in Japan, the best souvenirs to buy in Japan, nature in Japan, camping in Japan, overnight & day trips from Tokyo, Top museums to visit in Tokyo, Local neighbourhoods in Tokyo and beaches near Tokyo.
Stay tuned for more information about Japan travel, Japanese culture, moving to Japan, living in Japan, Japanese language and more.