When you think of the symbol of Japan, what comes into your mind? Some might think of sushi or ramen, some might think of Ghibli or Ninja, some might think of anime and manga, some might think of Mt Fuji, Fujisan. Photos and even videos simply cannot show you how beautiful the view is, let us tell you a little about this gorgeous mountain and things to do in mount fuji and around Lake Kawaguchiko area.
Find out more about Japan travel here: Shopping in Japan, the best souvenirs to buy in Japan, nature in Japan, camping in Japan, overnight & day trips from Tokyo, Top museums to visit in Tokyo, Local neighbourhoods in Tokyo and beaches near Tokyo.

One of the best ways to explore Tokyo is to visit the local areas and immerse yourself in the local culture. If you want to explore local areas, we have created scavenger hunt adventures personalised to your interests, filled with fun facts, clues and puzzles. If you're curious, you can check out the games here!

Check out the Flip Japan Games here!

Mount Fuji is Japan's tallest mountain in Japan. It is an active volcano and UNESCO site. Mount Fuji is a sacred mountain, worshiped since a long time ago by many people. There are many historic and cultural heritages associated with Mt Fuji and they flourished in the Edo period. It is about 1.5 hours drive from central Tokyo and although it can be difficult to get a clear view of Mount Fuji, when there is a clear day in Japan when you're visiting, you should definitely visit this beautiful sight.
During summer, you can hike up Mt Fuji and although it is a long hike up, it will be worth it when you arrive at the top. Most people hike up Mt Fuji during the evening, resting along the way to arrive at the top in time to see the sunrise. There are resting huts along the way for you to take a break and a nap if you need it. If you have time to visit this area and belive you have the energy to take on this challenge, definitely bring on your hiking shoes and gear for this adventure.
Things to do in Mt Fuji
Lake Kawaguchiko
Lake Kawaguchiko is one of the Fuji Five Lakes. From the northern part of the lake, you can get a stunning view of Mt Fuji along with red leaves during autumn season and cherry blossom during spring. There are many resorts in the area, with windsurfing facilities and camp sites. If you wish to explore the lake, you can catch one of the boats for a relaxing ride. Many people choose to stay here for a night to experience the hot spring, with the view of Mt Fuji right outisde your window, for the ultimate Japanese experience.
Kawaguchiko Panoramic Ropeway
Riding the Panoramic ropeway is probably the best way to see Mount Fuji. Taking a comfortable ride up 400 meters of Tenjo Mountain, you can see the whole mountain of Mt. Fuji and Lake Kawaguchiko.
At the viewpoint, there is a souvenir shop that sells all kinds of Japanese snacks, including Mt Fuji shaped ice cream. Take your time scrolling around the area and enjoy the calmness and relaxing environment.
The famous folk tale "Kachikachiyama" was said to be set here. It is about a tale of how a rabbit defeated a cunning Tanuki, a Japanese raccoon, to avenge an old couple. You will find a shrine, "rabbit shrine" based on the "rabbit" that appears in the old tale "Kachikachi".
Besides taking a round trip and coming down from the viewpoint via ropeway, you can also take the hiking trail, taking you on a scenic path before arriving back at the bottom of the mountain.
Forest Music Museum
Probably not the place that you have in mind to visit when you're in this area, but definitely worth the visit. Without spoiling too much of the amazing things you can experience here. This is a one of a kind musical theme park, with an European feel. They have a collection of automatic musical instruments along with a huge number of shows all throughout the day. A lot of the experiences you get to enjoy here are exclusive to this place and you wouldn't be able to find it anywhere else in the world. Here is a quick glimpse into one of their most popular performances, "Sand Art Drawing".
Wineries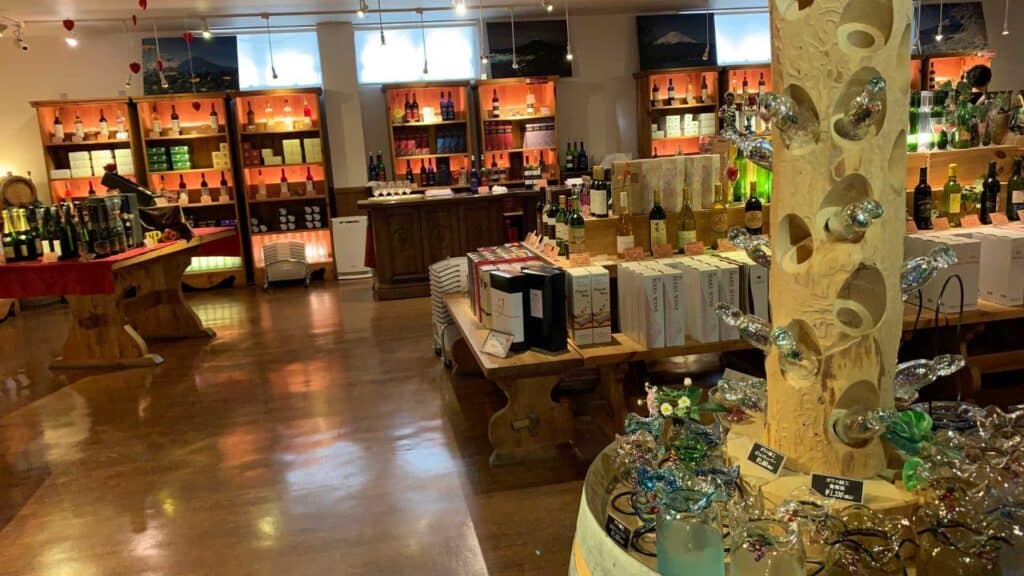 There are multiple wineries around the area of Kawaguchiko, showcasing different wines from the Yamanashi prefecture. If you are interested in trying Japanese wine, there are multiple wineries that you can check out in the area. Akafuji Wine Cellar is among the many. They have a wide range of both red and white locally produced Yamanashi wines. Here at Akafuji Wine Cellar, you get to try out a few different types of white and red wines for free.
Aokigahara, Suicide Forest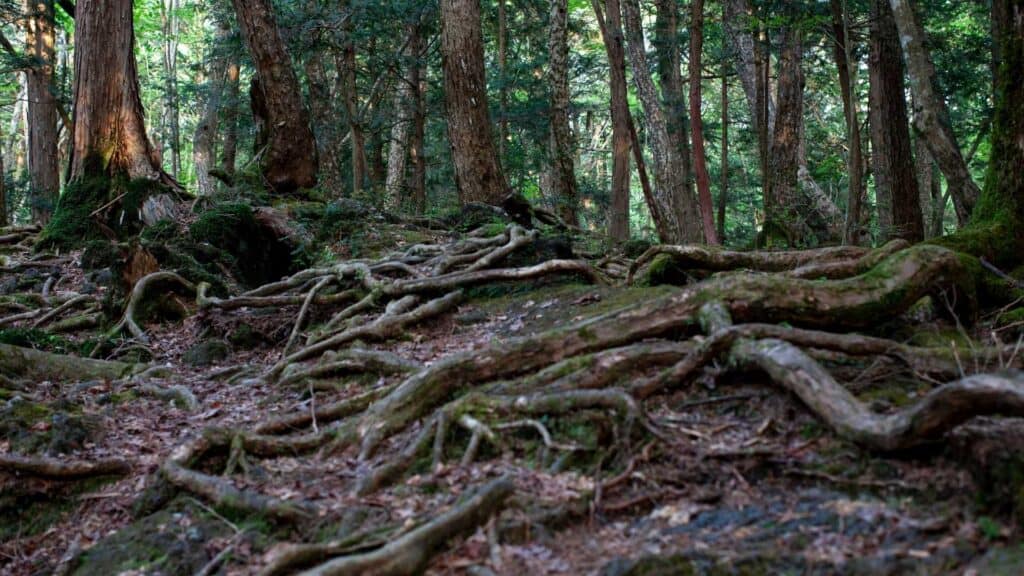 Aokigahara is a forest on the northwestern part of Japan's Mount Fuji. There are caves that fill with ice in winter and it is a popular destination for visits. Parts of Aokigahara are very dense, and the porous lava absorbs sound, enhancing the feeling of isolation and peace in this area. There are a lot of gorgeous hiking trails in the area, taking you all over the forest.
The forest also has a historical reputation as a home to ghosts of the dead in Japanese mythology. In recent years, Aokigahara has become known as "the Suicide Forest", one of the world's most-used suicide sites.
Fuji-Q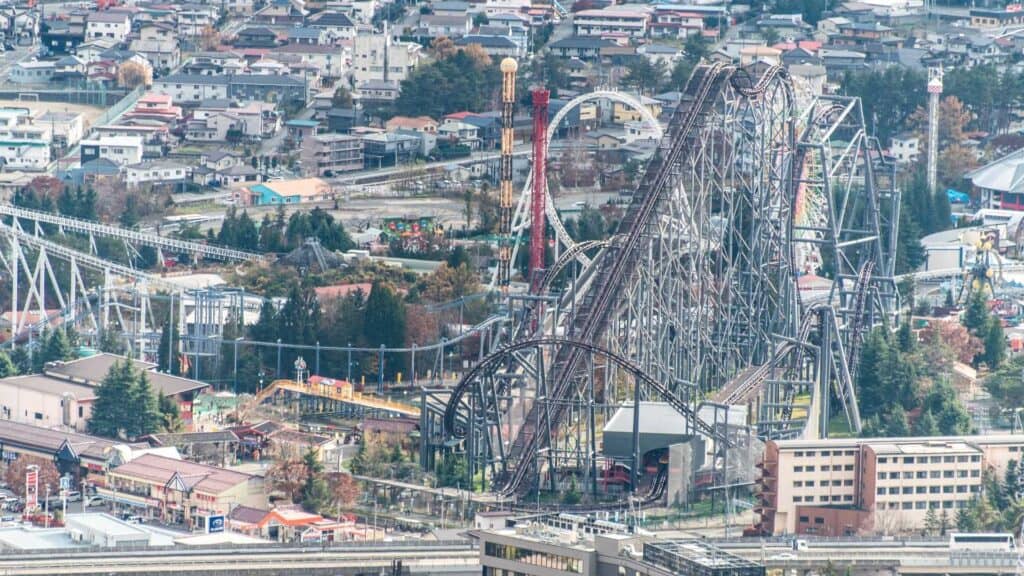 Fuji-Q is an amusement park located near the base of Mount Fuji, in the Kawaguchiko area. They have a few of the world's most thrilling roller coaster rides, including "eejanaika," with the highest total number of spins in the world. There are also two haunted attractions here including the Haunted Hospital, which is the world's first largest haunted attraction and the newly built Hopeless Fortress. If you are a thrill-seeker and want to test your limits, then definitely stop by Fuji-Q. There is no entrance fee to just go into the park and you can pay for each ride on its own so you can just come and check it out and not worry about committing your whole day.
Gotemba Outlet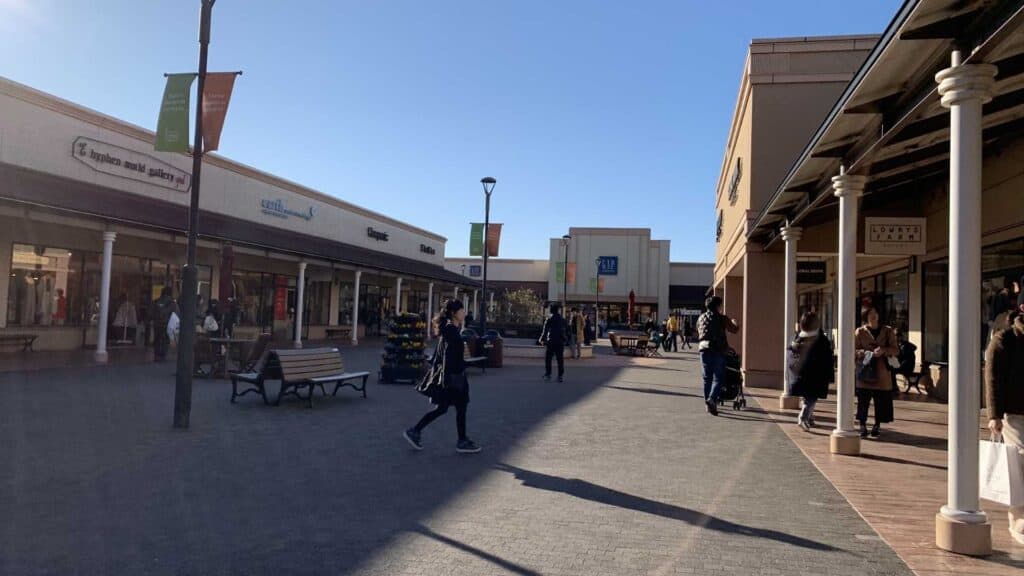 Gotemba Outlet is an outlet mall, located near Mount Fuji, about 40 minutes drive from the Kawaguchiko area. There are over 200 stores in the area. There are internationally known brands, clothing stores, household goods, food and drinks and so much more! Although you might not be able to find stores that have extremely cheap goods, there are usually such massive discounts that if you dig around a little, you will likely find something for a great price!
Hoto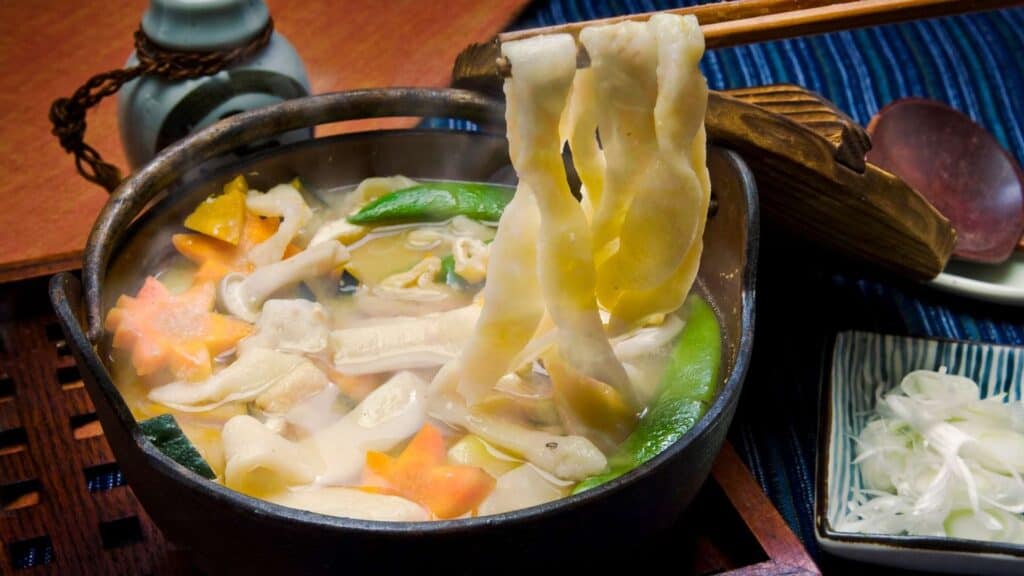 Hoto is a noodle soup made of flat udon noodles and vegetables in miso soup. It is a regional dish originating from Yamanshi and it is very popular. The noodles are unique since they are made similarly to dumpling dough. You can get the dish on its own, or in a set with rice, tempura or other mouth-water side dishes. There are many restaurants in the area where they homemake the Hoto noodles and it is filling, warming and absolutely delicious.
After hearing all these fun and amazing things to do in the Mt Fuji area, hope you have a clear idea whether or not you'd like to visit during your trip to Japan.
—
Find out more about Japan travel here: Shopping in Japan, the best souvenirs to buy in Japan, nature in Japan, camping in Japan, overnight & day trips from Tokyo, Top museums to visit in Tokyo, Local neighbourhoods in Tokyo and beaches near Tokyo.
Stay tuned for more information about Japan travel, Japanese culture, moving to Japan, living in Japan, Japanese language and more.