When it comes to deciding where to stay, especially in a big metropolitan city like Tokyo, it can be very confusing. You type "hotel" or "hostel" into Google and thousands of results pop up. How could you choose where to stay in Tokyo? Well, don't worry, we are here to help you decide, based on your interest. Let's take a look at the best budget hostels and hotels to stay in Tokyo. 

One of the best ways to explore Tokyo is to visit the local areas and immerse yourself in the local culture. If you want to explore local areas, we have created scavenger hunt adventures personalised to your interests, filled with fun facts, clues and puzzles. If you're curious, you can check out the games here!

Check out the Flip Japan Games here!

Best budget hostels and hotels to stay in Tokyo
Sakura Hostel- Social hostel for a great value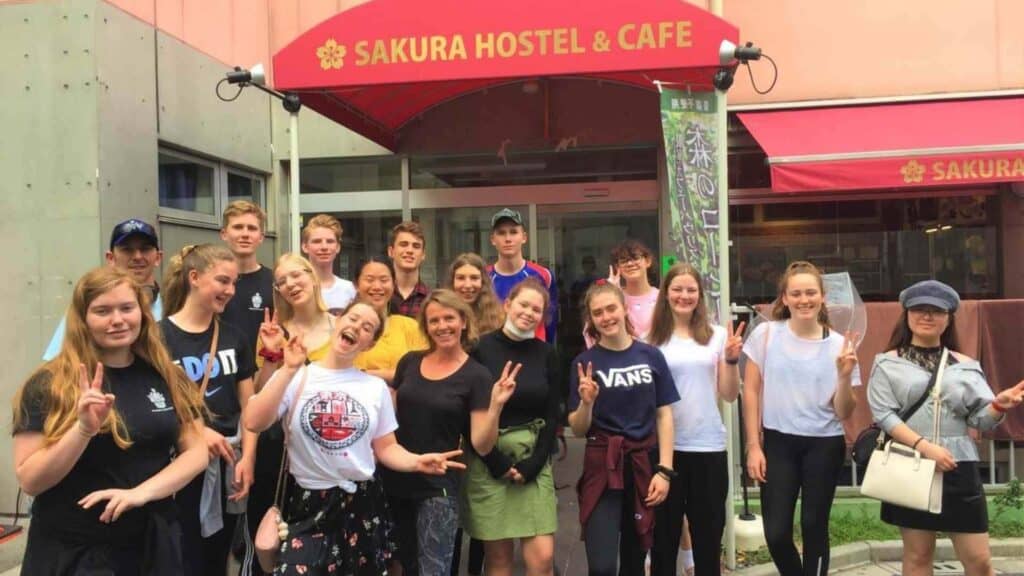 Sakura Hostel is one of the most popular accommodation options for travelers. There are many Sakura branches and we recommend you stay at the Sakura Hostel in Asakusa. It has excellent access to some of the major sights including Sensoji Temple, Sky Tree, and Akihabara!
Enjoy a different Tokyo experience at an international hostel where travelers from all over the world gather. They have events happening regularly for you to meet fellow travelers.
Accommodation options: Dormitory and a group room for families and groups.
Location: 111-0032 Tokyo-to, Taito-ku, Asakusa 2-24-2, Japan
Price range: Dormitory rooms from $20 and private rooms from $55
K's House Tokyo- Cozy hostel, a great place to meet people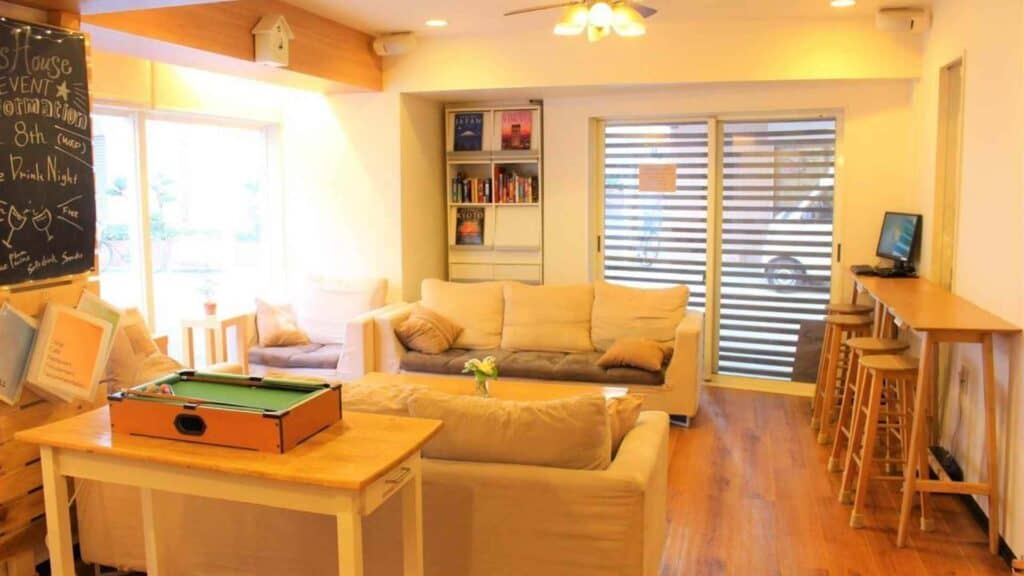 K's House is a popular place for people to stay in. K's House Tokyo is located in Kuramae, providing an at-home feeling in a town where traditional and modern cultures meet. It is a great base when exploring Tokyo and the Asakusa area.
They have hostels at the major cities in Japan, including a listed heritage property of Japan located on the east coast of the Izu Peninsula and a 100-year-old historical Ryokan that was converted into a budget hostel in 2010.
Address: 20-10, Kuramae, 3-chome, Taito-ku Tokyo Japan
Accommodation Type : Bunk beds $19-22, Private $44-98
Unplan Shinjuku- Stay in the center of the action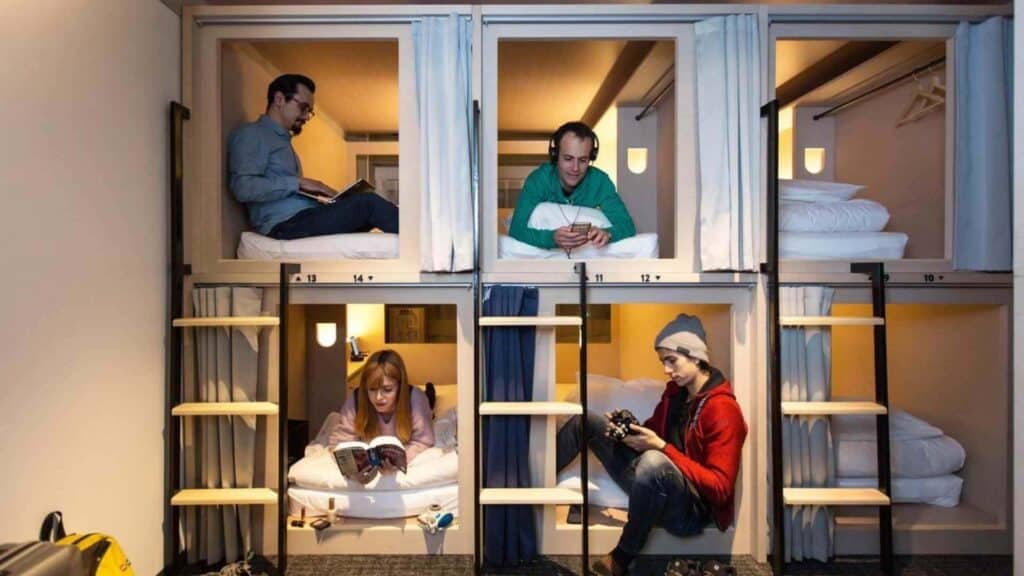 Hostel UNPLAN Shinjuku is located in the center of the popular tourist area of Shinjuku. They promote the relationships you will build with other travelers while staying here. It is a minimalistic, simple, and comfortable place to stay.
Address: 5-3-15 Shinjuku, Shinjuku City, Tokyo
Accommodation: Bunk $23-38, Private $59-203
Khosan- Backpackers hostel with budget stays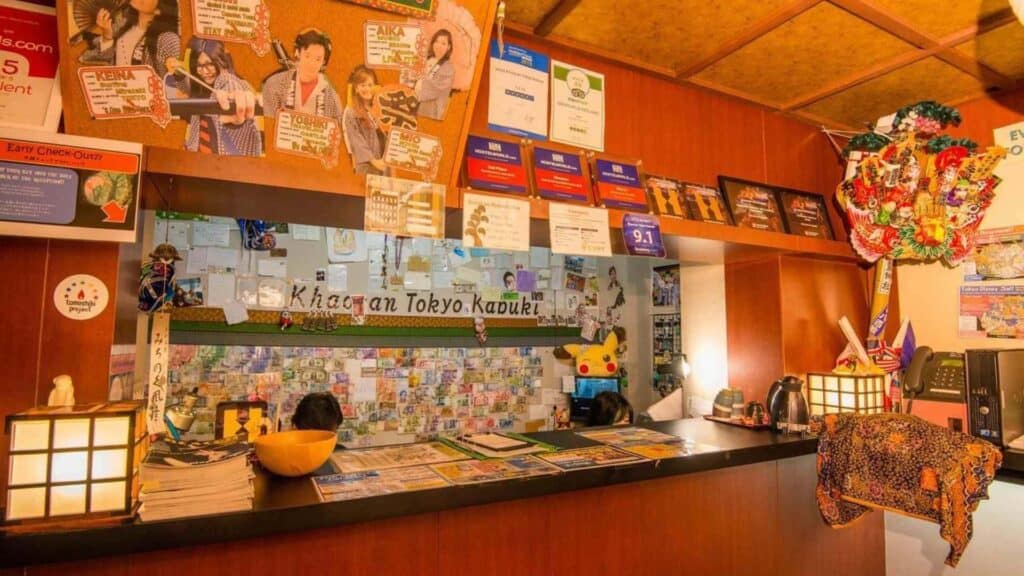 Khosan is known as the accommodation for foreign backpackers in Japan, you can meet a friendly community of global travellers, from Japan and abroad, with different backgrounds, travelling alone, as a group, with family or friends, or for business, spending time here at Khosan Backpackers Hostel.
Address: 3-4-12 Asakusa, Taito-ku, Tokyo
Accommodation: Bunk $33-50, Private $13-40
Citan- Modern hostel close to the historical center of Tokyo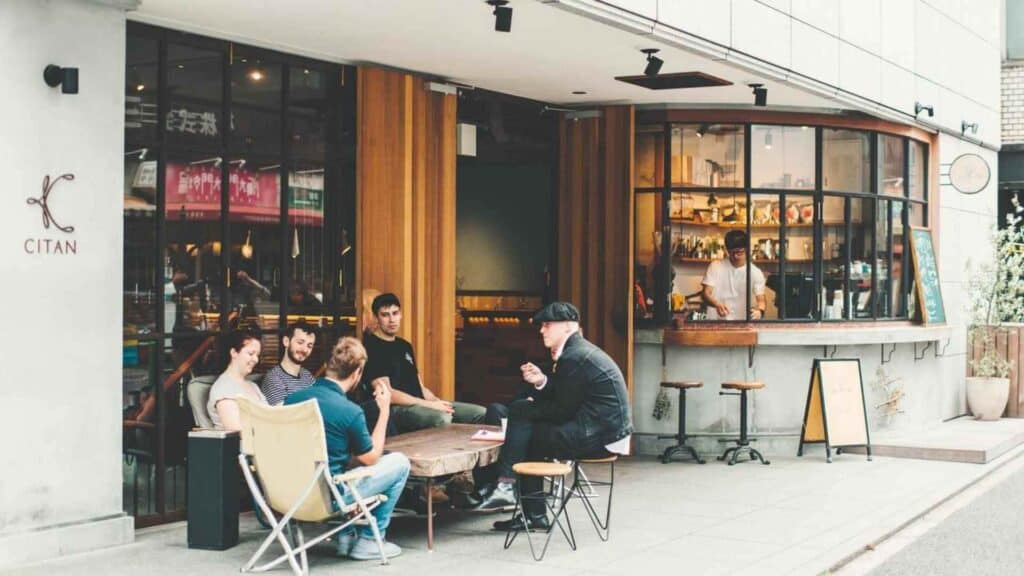 CITAN Hostel is located in Tokyo, 600 meters from Suginomori Shrine, and offers air-conditioned rooms and a bar. Facilities of this property include a shared kitchen and a shared lounge, as well as free WiFi. This hostel offers a night club and a luggage storage area
Address:111-0032 Tokyo-to, Taito-ku Asakusa 3-4-12, Japan
Accommodation: Bunk $33-50, Private $33-50
Imano- Affordable accommodation with a great hangout spot
IMANO Hostel is a Hostel & Café Bar in Shinjuku, middle of Tokyo. Imano Tokyo Hostel offers dormitory rooms, family rooms, and private rooms, as well as free WiFi throughout the property. You can also enjoy a drink and a la carte meal from the café and bar on site.
Location: 5 Chome-12-2 Shinjuku, Shinjuku City, Tokyo 160-0022
Accommodation: Bunk $19-23, Private $58-104
Conclusion
There are so many different choices when it comes to hotels and hostels in Japan. So much so, that all the options can be overwhelming! We hope you were able to learn a little bit more about our favorites and find the one that suits you best.
Even if you live in Tokyo, try staying a night in one of these accommodations as there is so much to do within each one. As many of them offer shockingly affordable prices, why not go on a little adventure? 
—
Stay tuned for more information about Japan travel, Japanese culture, moving to Japan, living in Japan, Japanese language and more.
Find out more about Japan travel here: Shopping in Japan, the best souvenirs to buy in Japan, nature in Japan, camping in Japan, overnight & day trips from Tokyo, Top museums to visit in Tokyo, Local neighbourhoods in Tokyo and beaches near Tokyo.