Japan is known for its wide variety of seasonal edition items, from clothing, accessories, decor to food and drinks. Winter is no different. You can find festive decorations and limited edition sales all over town. If you have a sweet tooth, here are the top 8 Winter edition sweets you have to try in Tokyo this year!
Christmas edition sweets
1. Anniversaire Cafe Minato Mirai Yokohama
Anniversaire Cafe Minato Mirai Yokohama offers a variety of sweets and drinks at the winter limited-time fair "White Winter Flower". One of the items that looks brilliant is the plate menu "White Flowery Plate", which you can enjoy all five types of pure white sweets of Fondant Chocolat, ElderFlower and Lemon Mini Cone, Matcha Macaron, Eclair with Caramel Sauce and Fromage Mousse.
This plate is available from December 17th (Friday) to 26th (Sunday), 2021.
2. Chocolatier Palet D'or
Chocolatier Palet D'or's parfait is a special seasonal parfait in winter. As you dig in and try the parfait, different local sweets from northwestern France will appear, and you can enjoy the taste and texture that changes one after another. Rich cacao sorbet, apple cider jelly with pear, and red wine sorbet are layered to create a unique taste that is perfect for the Christmas season. This parfait is available from Friday, November 19, 2021 to mid-January 2022.
3. Afternoon Tea Love and Table
Afternoon Tea Love and Table has a special Mille Crepe for the Christmas season. The carefully baked crepes are layered with fresh fruits and cream on top. From this limited menu, 21 layers of crepe dough and cream with mascarpone are layered, and white chocolate along with sweet and sour Franboise jam. There are two types of limited milk crepes served, berry & mascarpone, sweet potato & caramel.
Enjoy the delicious sweet potato and caramel mille crêpes here. This mille crepe is available from Thursday, November 18, 2021 to Saturday, December 25, 2021.
4. Afternoon Tea Tea Room
Afternoon Tea Tea Room sells 5 types of sweets and drinks. One special item is the Pistachio and Chocolate Tree Cake. It is a layer cake with moist chocolate cake and pistachio cream. It's a luxurious tree-shaped mini cake with a popcorn crunch accented with the scent of yuzu, three berries, and vanilla ice cream. This cake is available from Thursday, November 18, 2021 to Monday, December 27, 2021.
5. Strings Hotel Tokyo Intercontinental
The popular menu Strings Parfait at the Strings Hotel Tokyo Intercontinental is available exclusively for Christmas. This parfait is called "Berry Merry Christmas". You can enjoy the harmony of all the different taste as you eat, with the sorbet and shanti to match fresh raspberries, cranberry and rose jelly, and pistachio crumble with a special texture. This dessert is available from Wednesday, December 1, 2021 to Saturday, December 25, 2021.
6. Hotel Okura Tokyo Bay
Hotel Okura Tokyo Bay offers Maritozzo's winter-only flavor "Pistachio's Maritozzo" during winter. A special kind of cream is created, combining pistachio cream and fresh cream of the hotel's original blend and it is sandwiched in brioche dough, topped with plenty of roasted pistachio. This sweet is available from November 9th (Tuesday) to December 25th (Saturday), 2021.
7. Krispy Kreme Donuts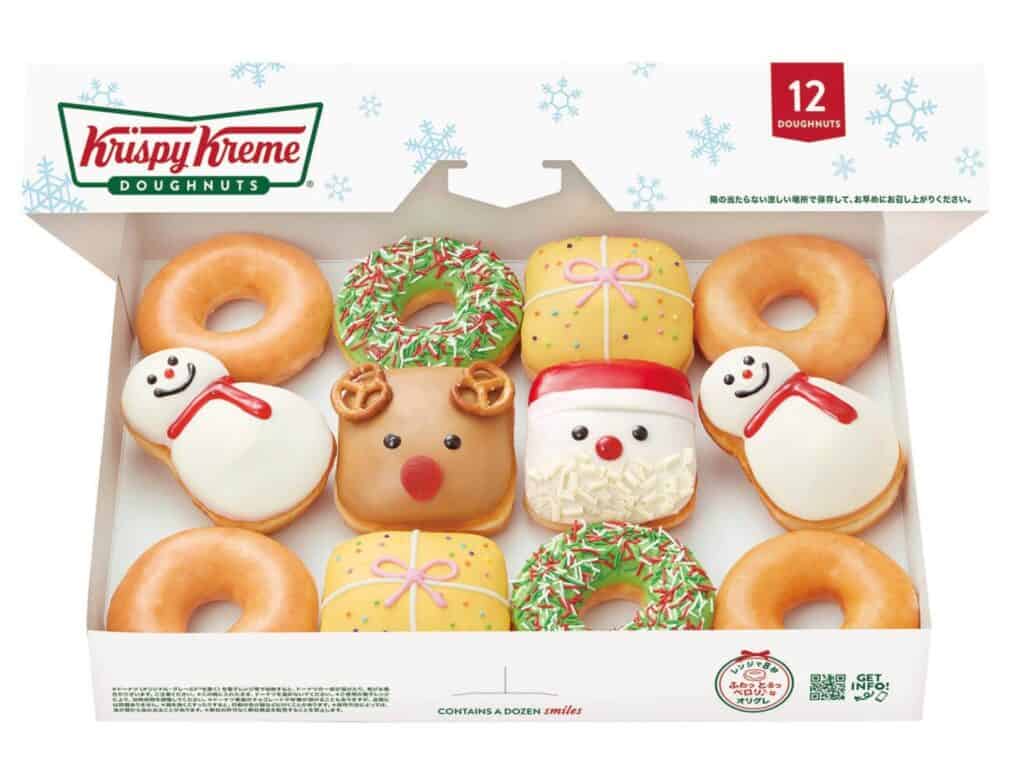 From November 24, 2021, Krispy Kreme Donuts will release 5 types of "HAPPY HOLIDAY WISHES" with cute Christmas characters such as Santa, Snowman, and Bear as motifs for the holiday season!
Milk tea white bear is a new addition to the Christmas sweets, with the surface of the donut coated with fluffy milk tea chocolate and filled with milk cream.
The White strawberry santa is a cute looking donut with a bright red strawberry hat and a beard of fragrant flakes, stuffed with a sweet strawberry chocolate-flavored cream.
Chocolate snowman is a winter season limited donut that is very popular every year. It is a snowman-shaped donut filled with chocolate cream containing rich raw chocolate coated with white chocolate that is pure white and milky like snow.
"Happy Holiday Donuts" with 12 pieces will be released along with the 5 types of limited-edition donuts that allow you to enjoy a rich taste and Christmas mood.
8. Vibrio Take! Pancakes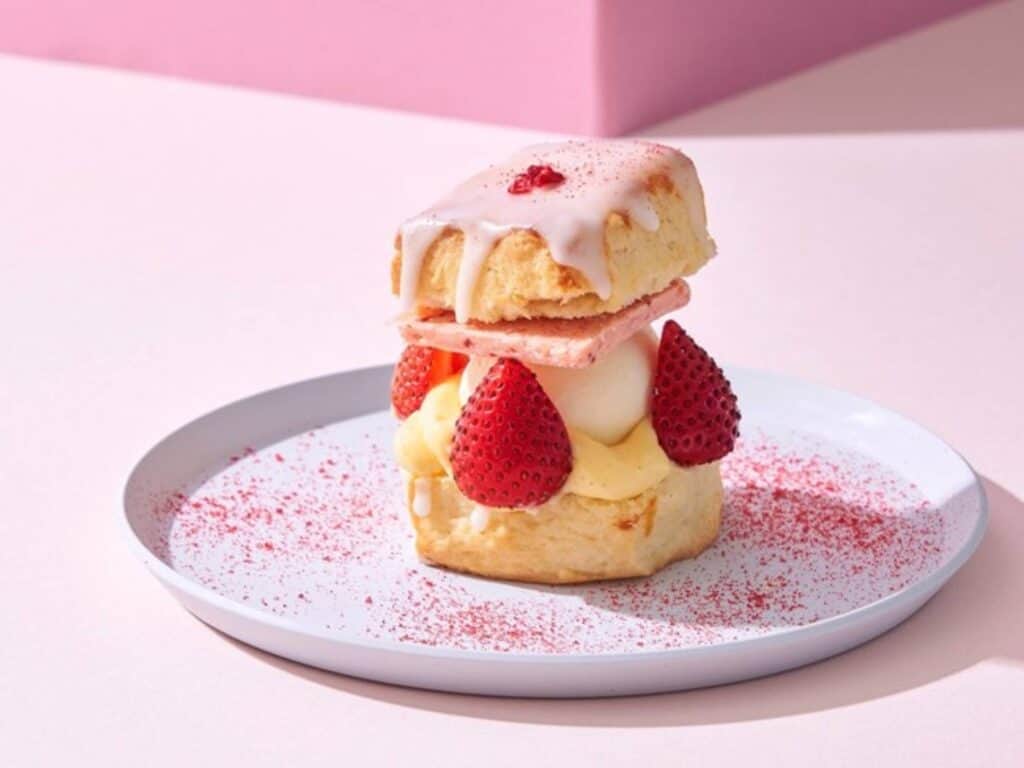 From November 10, 2021, the Christmas fair THE CHRISTMAS STORY of bibliothèque will be held at Cafe & Books Bibliotheque. A variety of Christmas desserts will be available, from Christmas pancakes, shortcakes with fresh cream, to Bush Donoel, a rich chocolate.
In particular, the Christmas pancakes are made of whey, which is high in protein and low in fat. It is finished in a light and smooth milky cream and strawberry sauce. The mousse with a slight whey scent is filled with strawberry sauce accented with the richness of white chocolate and the sweet and sour taste of strawberries.
These sweets are available from November 10th (Wednesday) -December 25th (Saturday), 2021.
—
Is your tummy growling after looking through this list of Christmas edition sweets? Don't miss out on these delicious desserts that are only available for a limited period of time. Stop by one or more of these places to get your sweet tooth satisfied this winter. Let me know which of these places are you most interested in trying out this Christmas in the comment section.