Japan is famous for its diverse four seasons where you can enjoy all kinds of winter activities in Japan and beautiful sceneries all-year-round. In Spring you can enjoy the stunning cherry blossom, sakura. In Summer you can explore the traditional Japanese festivals. Autumn brings stunning red leaves. Winter is no different, this is when you can enjoy all kinds of winter sports, gorgeous white sceneries, and festive seasonal events!
Winter is a wonderful season because this is when you can enjoy the beauty of the snow in addition to countless fun events and activities. Here are 7 traditional and unique things to do here in Japan during winter, perfect if you're wondering what to do in winter in Japan!

One of the best ways to explore Tokyo is to visit the local areas and immerse yourself in the local culture. If you want to explore local areas, we have created scavenger hunt adventures personalised to your interests, filled with fun facts, clues and puzzles. If you're curious, you can check out the games here!

Check out the Flip Japan Games here!

Check out what to do in Winter, best illuminations in Tokyo, best illuminations in Japan, illumination day trips, best ski resorts, winter festivals, best onsen spots and ways to escape the cold in winter in Japan.
Things to do in Japan during Winter
1. Hatsumode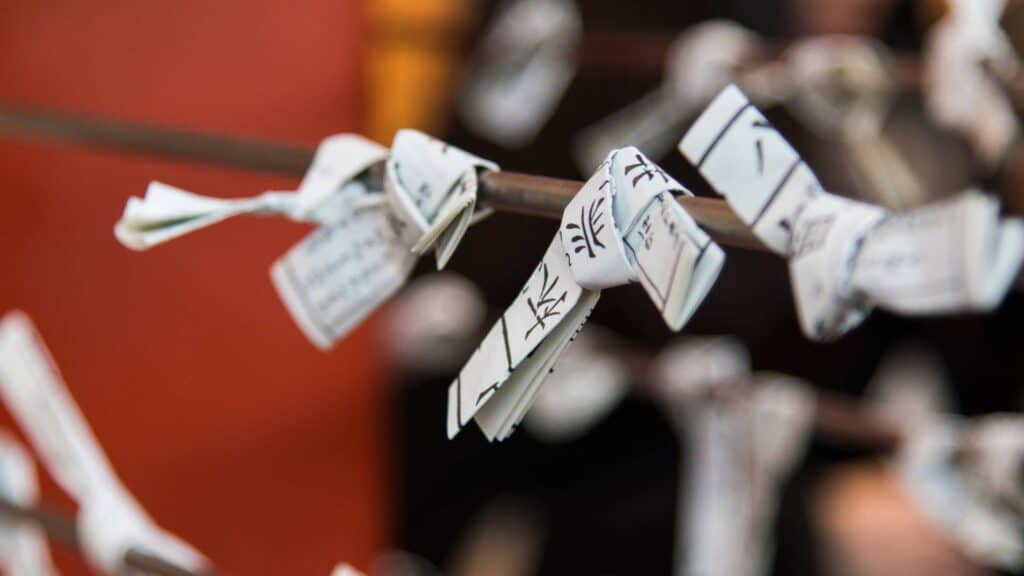 Didn't have the best year? Hoping to fulfill your New Year's Resolution this year? Hatsumode is here to help to make your wishes come true!
Japanese people usually go to shrines at the very beginning of the year, which is an activity called Hatsumode. It's believed that the first wish made in the year will come true. They pray for many aspects such as wealth, family or health, etc. You can experience traditional Japanese culture and pray for good luck for the following year.
During the Hatsumode period which is the first few days of the year, starting at midnight of New Year's Day, you can buy mascots, amulets as guardians, draw lots, and consult oracles at the different shrines. You can enjoy the food and drinks stalls as well as activity booths all around the Shrine area.
Meiji Jingu is one of the most famous shrines in Tokyo for Hatsumode. A lot of people line up for 3-4 hours just to make their first wish of the year. Sensoji Shrine is another one of the most famous shrines in Tokyo. It's always crowded and even busier than usual during Hatsumode, countless people visit Sensoji to make their first prayer of the year.
2. Winter fruits tasting and picking
Japan is an excellent place to try out different seasonal fruits. Winter is the perfect season to have strawberries, oranges, kiwi, and apples. One of the most popular activities to do during this period of time is to go fruit-picking. Only during winter will you have the opportunity to enjoy all-you-can-pick and all-you-can-eat in fruit gardens and try out the different kinds of local produce.
Many Japanese people take day trips to experience fruit-picking in neighbouring towns. It is a popular activity to be done with family and friends.
If you like mandarins, you can check out Usami Farm in Shizuoka. By paying just 400yen (Around 4 USD) you can enjoy eating an unlimited amount of mandarins. If you have a chance to visit this farm you should highly consider doing a barbeque and enjoy their fresh vegetables and meat. Craft beer is also brewed and offered on the farm, making it a great option for a fun day drinking spot.
Tokyo Strawberry Park is another excellent fruit-picking spot, allowing you to taste different types of strawberries in the winter season. Enjoy fresh and delicious strawberries in the stunning garden. You might even have the chance to look at the operations of making a strawberry dessert or even participate in it!
3. Winter Festivals
In winter, different places in Japan organize festivals to celebrate the coming of winter. A winter festival brings energy and excitement to the area, along with countless visitors from all around the country. They are definitely a must-do during the winters in Japan.
Winter festivals are created to celebrate winter and the snow. There are traditional winter-welcoming celebrations, winter markets, winter ice-skating parks, winter light-up festivals all around the country. Families and friends visit these amazing events together, enjoying the combination of art, tradition, culture, and activities.
In Hokkaido, Sapporo Winter Festival is one of the most well-known snow festivals in Japan. There are countless gorgeous ice statues, along with illuminations and music. It is definitely one of the most popular places for families and friends to visit. There are multiple kids areas. These areas offer interactive games equipped with slides, swings, mazes, and performances.
Kamakura Snow House Festival is another great winter festival. It's a fantastic event with 800 mini snow domes that are illuminated by candles and placed along the riverside. If you plan to visit Kamakura Snow House Festival, You can reserve a spot to enjoy a barbeque under this stunning view.
4. Illumination
During the winter season, you will see illuminations everywhere in Japan, making it another must-do thing during winter in Japan! Come appreciate the beautiful sceneries under light illuminations.
Different places have different themes of illuminations and lights every year. You will never get tired of looking around the cities and enjoying the colourful decorations. Here are some spots and events with larger scales of lighting and they are introduced below:
In these two years, Caretta Shiodome has been using the themes of Disney princesses which attract a lot of people. They combine the illuminations with theme music which turns out to be a fantastic performance.
Tokyo Winter Dome has a light garden that is divided into four parts, and each part has its own theme. The illuminations in Tokyo Dome are usually related to Japanese cultures, and the lighting changes colors occasionally.
Osaka Sky Vista has recently cooperated with various organizations to launch some light decorations. It is on a large scale with an enormous scope of illumination coverage on the streets. I'm sure that you will absolutely love it.
5. Skiing/Snowboarding
Japan is a very popular country to visit for winter sports. The powder snow in Japan is world-renowned and many people travel to Japan just to experience the soft and stunning snow.
There are countless ski resorts in Japan that offer a wide range of difficulties, perfect for people of all levels. Some of the ski resorts are better for family traveling as they have child areas and parks that provide snow rafting and snowmobiles. Most of these ski resorts are equipped with hot springs aka onsen where you can warm up your bodies, after a cold day in the snow.
Some of the most popular ski resorts are listed below.
Hokkaido
Grand Hirafu is the biggest village in Hokkaido. There is an adventure park and zip line for everyone to enjoy. Night skiing is also very common in this resort. Make sure not to skip it if you feel like being adventurous.
Kanto
There are so many fun options in this area. Karuizawa Prince Snow Resort is famous for its kid's park, where young children may also have a chance to have great fun under the snow. Many skiing lanes with different slope levels are provided as well.
Kansa
Rokko Snow Park is so near to Osaka where travelers with packed schedules can also experience the joy of skiing. It is the snow resort with the earliest opening date, which is in November, and the slopes are relatively gentler.
6. Hot sake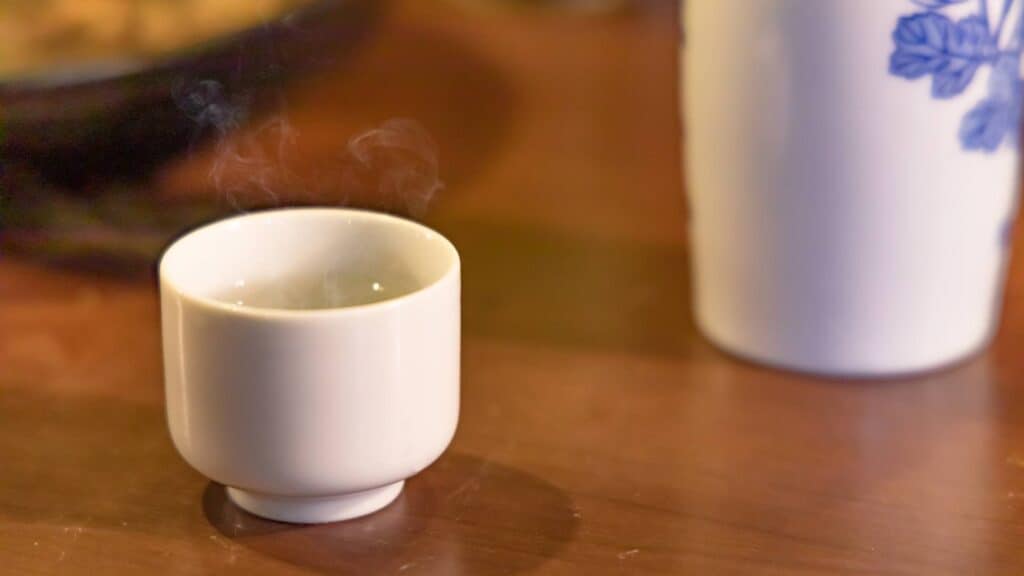 Sake is the face of Japanese alcohol and if you warm it up it's the perfect drink for winter. It is great for your health and is usually enjoyed after skiing or snowboarding. It can help relieve stress and muscle pain. Some of the different types of sake can even improve your beauty by having unique ingredients in it.
Below are some hot sakes which are highly recommended by Japanese people:
Ginzanshinhata is one of the best places to enjoy hot sake. People usually stay there overnight as it is not so convenient to travel from the city center to Ginzanshinhata in one day. But definitely worth staying a day there. During winter days, it is tough to get a hotel reservation because of the beautiful and romantic scenery. The places are also surrounded by antique buildings.
Odaiba Tokyo Oedo-Onsen Monogatari is a new type of hot sake that is near the city center. The venue is decorated as the Edo decade, and people have the chance to wear yukata. There are many types of sake, so there's always the one you like.
7. Sale + Lucky bags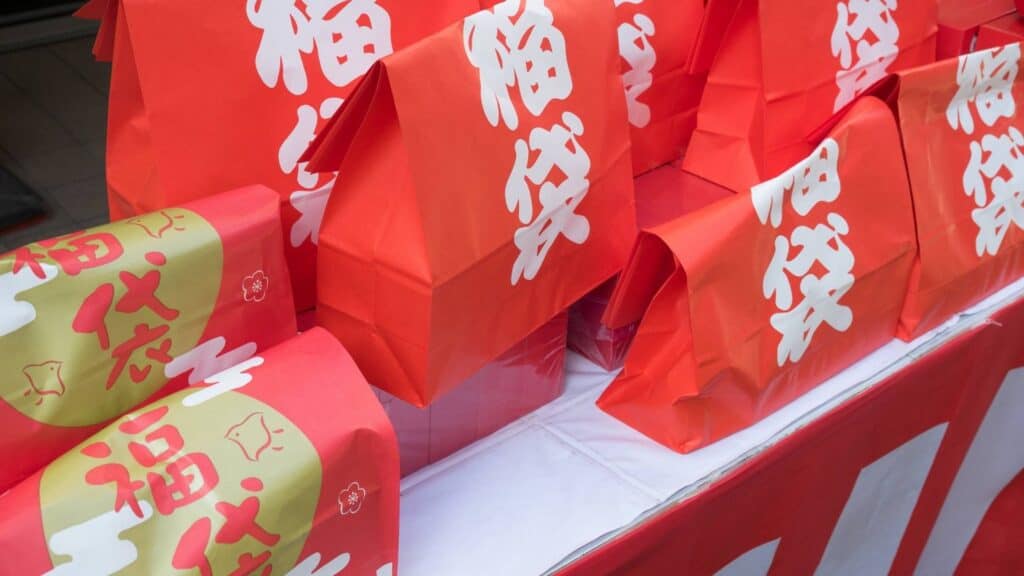 December and January are the best months to shop in Japan. Many places are having a big sale with 50% off or even 70% off. What is more exciting is that you can line up or purchase lucky bags online! It is a significant and exciting event every year in Japan as the products inside the lucky bags are usually unknown. They are all at very inexpensive prices, which makes it even more exciting to have a try. Lucky bags are provided for almost every brand.
You can find lucky bags in department stores, chain fashion boutiques, or electrical appliances stores. If you miss this mega sale in winter, you probably have to wait for at least a few months to get discounted products again.
—
Are you excited to explore Japan during winter? There are so many amazing activities you can do during this season.
Check out what to do in Winter, best illuminations in Tokyo, best illuminations in Japan, illumination day trips, best ski resorts, winter festivals, best onsen spots and ways to escape the cold in winter in Japan.
Stay tuned for more information about Japan travel, Japanese culture, moving to Japan, living in Japan, Japanese language and more.