Many people around the world are curious and fascinated by Japan. Its culture, traditions and society might seem otherworldly to some. Despite this, Japan is not a very popular tourist destination. Let's have a look at why visit Japan, what is stopping people from travelling to Japan and myths about Japan travel what it is really like over here in Japan, to help you understand Japan travel a little bit more or whether or not you should visit Japan.

One of the best ways to explore Tokyo is to visit the local areas and immerse yourself in the local culture. If you want to explore local areas, we have created scavenger hunt adventures personalised to your interests, filled with fun facts, clues and puzzles. If you're curious, you can check out the games here!

Check out the Flip Japan Games here!

Find out more about Japan travel here: Shopping in Japan, the best souvenirs to buy in Japan, nature in Japan, camping in Japan, overnight & day trips from Tokyo, Top museums to visit in Tokyo, Local neighbourhoods in Tokyo and beaches near Tokyo.
Why visit Japan?
The World Tour Organisation has Japan listed at 16th in the world for its number of international tourists, overtaken in recent years by other Asian countries such as China, Thailand, Hong Kong and Malaysia.
Why is this so? Japan is consistently ranked one of the safest countries in the world, has a rich culture and centuries-old traditions, and has some of the most beautiful shrines and temples in the world.
Let's have a look at the different factors and myths that might make people hesitant to travel to Japan, and allow me to tell you what it's really like and whether or not you should visit Japan.
Busting Myths about travelling to Japan
1. Not sure what to do in Japan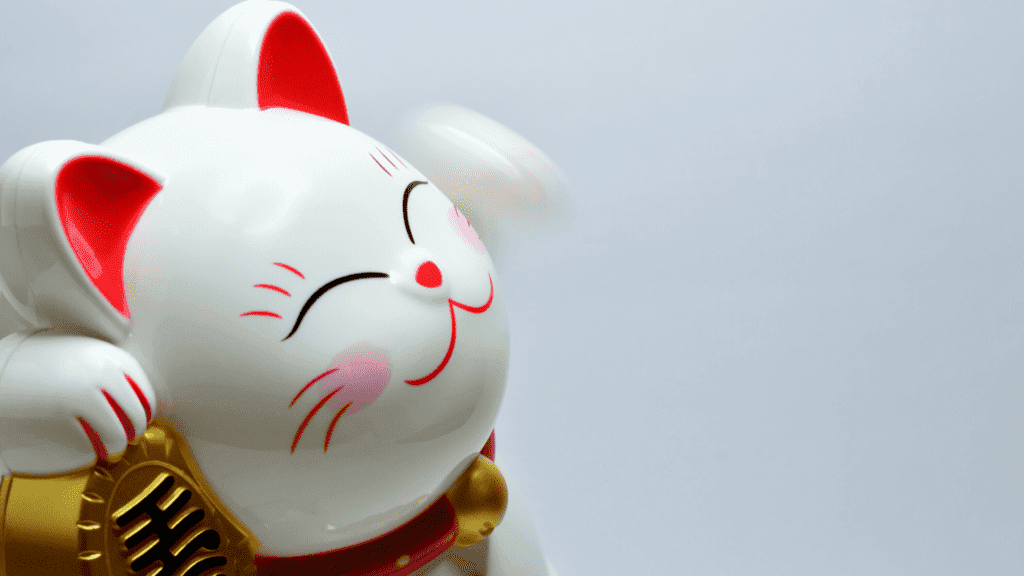 Unlike the Maldives which is famous for snorkelling and scuba-diving; Italy for its numerous art museums; and France for their many gorgeous and romantic architecture and sceneries, Japan is famous for less active things, or things you could enjoy even outside the country, such as Japanese anime, geishas and samurais. Without doing thorough research, it's hard for some to imagine what you can actually do in Japan.
If you're someone that likes to relax on the beach with a pina colada, or go hiking or camping to soak up nature, then travelling to Japan probably wouldn't be the first thing to come to mind.
The truth busting this myth about Japan travel
There are endless things to do in Japan, whether you're looking for some peace and quiet, or if you want to get into the hustle and bustle of the city. There are fun events and festivals, exciting nightlife scenes, tranquil shrines and temples, and beautiful beaches and mountains. Just because Japanese pop culture and media outshines such things doesn't mean they don't exist, and there'll be something for everyone to enjoy!
2. Want to relax in nature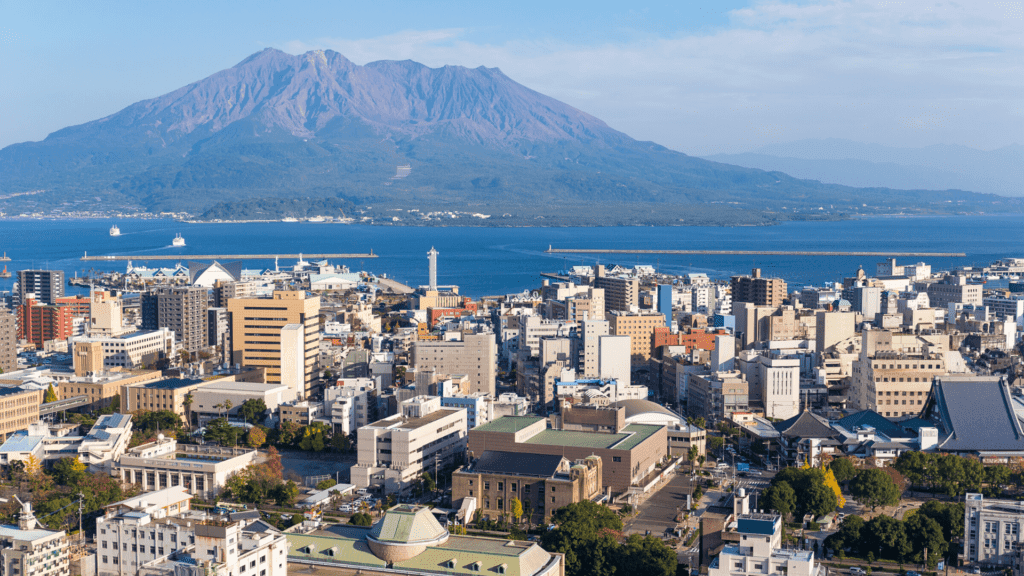 Nature is probably not one of the first things that pop into your head when thinking about Japan. Maybe you're thinking about robots and ninja, sushi, ramen, tall building and neon lights. "Big cities" is probably the idea that you have and if you are looking to explore nature, Japan might not seem like the place you should visit.
The truth busting this myth about Japan travel
If you like nature, you should visit Japan. You probably know the famous Mt. Fuji, there are also countless other mountain ranges, volcanoes, lakes, forests and even a desert. If you're a nature-lover, you'll love exploring Japan which is home to some of the most beautiful and traditional nature sites.
There are also many gorgeous coastal areas beaches for those who want to soak in the sun! If you're in Tokyo, you can visit the east coast of Chiba, or the Izu Peninsula. But, if you want the best of the best, then check out Okinawa to the south of Japan; they're famous for their beaches and aquatic activities. If you like nature, you should visit Japan!
3. Shopping in Japan
When thinking about shopping in Japan, you might think about kimono and cosplay. They might be what you're looking for but for those of you that aren't looking for that, you might not want to come shopping in Japan.
The truth busting this myth about Japan travel
Tokyo is one of the fashion capitals of the world! Even if you're not interested in Japanese fashion trends such as kawaii or Harajuku fashion, there are still loads of other boutiques, thrift shops and malls that have other fashion styles. A lot of stores also offer tax exemptions for tourists so be sure to bring along your passport when you're out and about!
4. Experience Japanese culture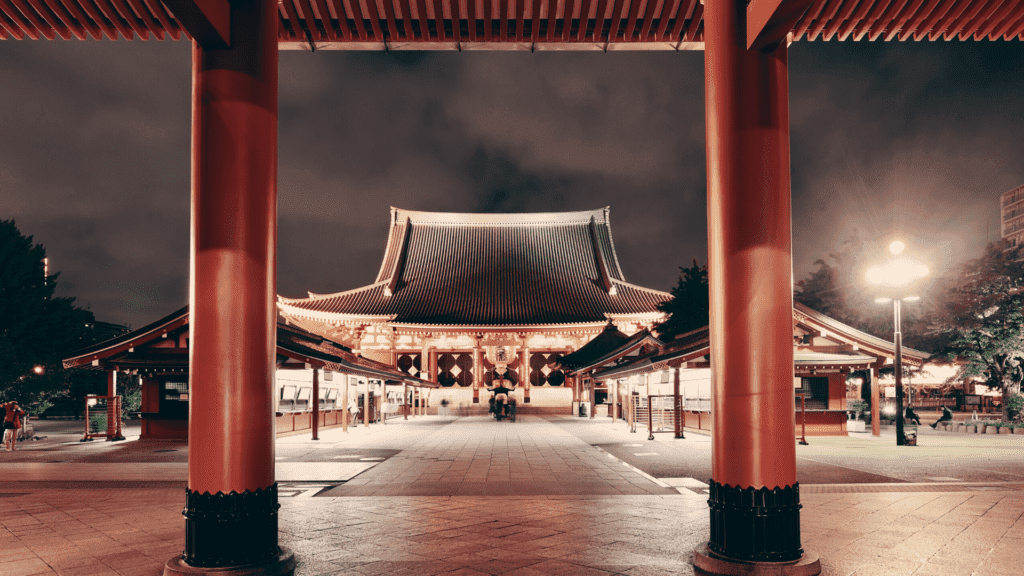 You might have seen beautiful photos of Japanese shrines and temples. If you're thinking that's not your cup of tea, if you're thinking that you might get bored very soon or wondering if there's anything else to experience in Japan, then you don't have to worry.
The truth busting this myth about Japan travel
Japanese culture and traditions span thousands of years and are very unique. Besides temples, shrines and museums, you can also participate in other traditional, cultural activities such as attending a tea ceremony, learning to make sushi, catching a sumo match, and more. Through all these activities, you'll learn more about Japanese philosophies and history!
5. Lack of information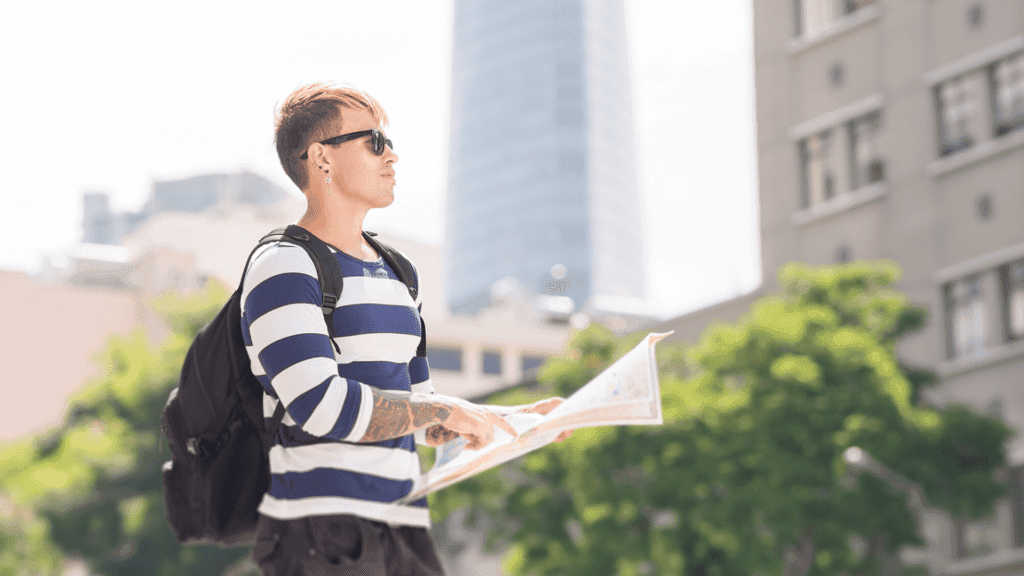 Even with globalisation, Japanese is still the most widely-used language in Japan. Famous tourist attractions and restaurants will have information available in English, but if you want to explore more local areas, it can be hard to gather information if you don't speak Japanese.
The truth busting this myth about Japan travel
Websites such as Japan Guide provides information in English on not just big tourist spots but smaller, unknown places as well! They will give all the basic stuff you need to know, for example access information and prices.
Or, you can also contact us! Our team has lived in Japan for several years and we've explored numerous places. If you have any questions or require any assistance in planning an itinerary, feel free to reach out to us.
If you'd like to try going at it alone, you can also Google Translate. It can instantly translate what you want to say, and even has a function that scans and translates words in a photo, for example a photo of street signs or a menu.
6. Communication and culture
Additionally, there may be a cultural barrier. Japanese people interact in a way different from other societies, they have different social cues, language nuances and a tendency to beat around the bush that can lead to misunderstandings.
The truth busting this myth about Japan travel
Japanese people's hospitality is renowned and they will do everything they can to make you have a good time. Even with the language barrier, many Japanese people will go out of their way to help you and communicate with you, especially if there's been drinks involved. You may not be able to have incredibly in-depth conversations but their genuine efforts to engage you in a chat with their limited vocabulary and gestures will most definitely make you feel welcome.
Your best chance to get such an experience is in tiny, hole-in-the-wall izakayas and bars. These places will seat only four to six people at a bar counter, and the small space creates an intimate, homey environment that allows people to loosen up and chat to one another.
The bartender will almost definitely talk to you if he sees that you are a foreigner. Many of my friends and tourists I have met have amazing stories to tell of their time in a traditional Japanese bar. If you enjoy communicating with locals, you should absolutely visit Japan!
7. Travelling in Japan is more expensive than in other Asian countries
According to World Popular Review, Japan has the 7th highest cost of living in the world, the highest in Asia. So you may think that it's hard to spend a few weeks travelling around Japan, enjoying delicious food and drinks and trying exciting and fun activities without breaking the bank. Japan is classified as one of the most expensive countries to live in in the world, and that might stop many people from travelling to Japan.
The truth busting this myth about Japan travel
There are actually many ways to navigate Japan more affordably! You can save money on accommodation, food, transportation and more, especially if you know what to look out for and how to do things properly. We've compiled a list of tips to travel in Japan affordably, we hope it helps!
8. Japan is too weird for me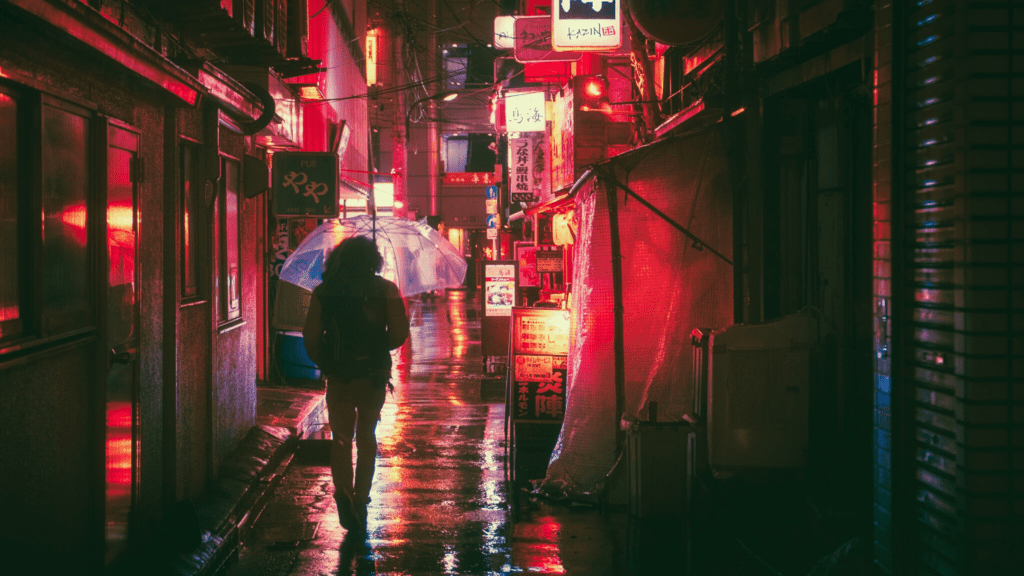 For fans of Japanese anime, manga, idols, games and cosplay, Japan is a pop culture haven. But, for those who don't particularly enjoy these things, they may think that Japan is a strange and bizarre world full of odd characters. They may think Japan is all about robots, Pokemon and Hello Kitty.
The truth busting this myth about Japan travel
While Japanese pop culture is undeniably present in Japan, it's not as outspoken as the media or the Internet will have you believe. You will occasionally come across weird things such as crazy advertisements or unique foods and products, but it's actually quite ordinary for the most part, as far as buildings go: tall buildings, businessmen, trains and buses, large crowds.
Checking out interesting and weird Japanese advertisements could make good entertainment and a good reason for why you should visit Japan.
9. It's inconvenient for short-term visitors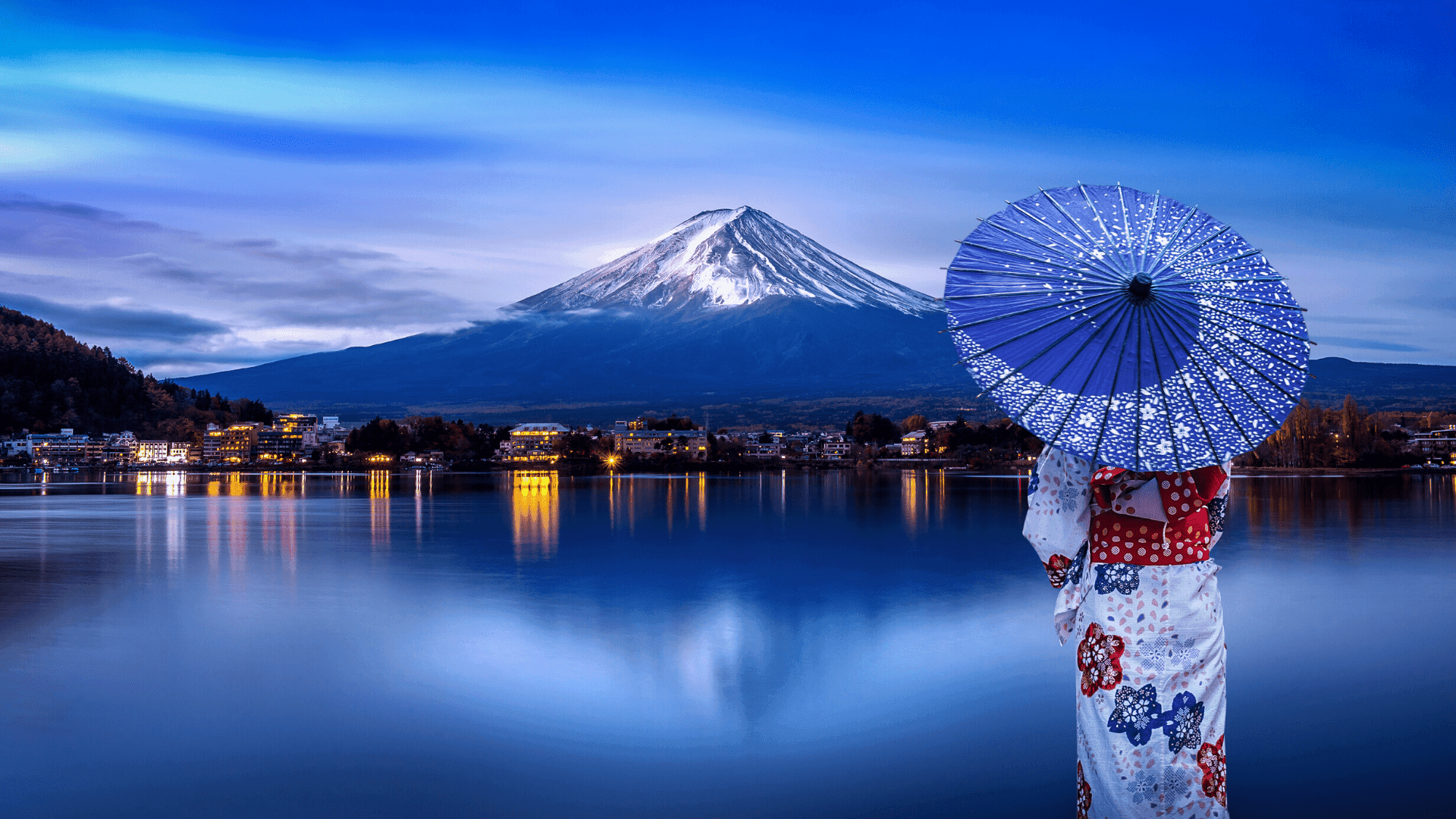 When enjoying your Japan travel, you'll probably need a SIM card to help you stay connected and navigate with apps and the Internet. You'd think getting such an essential Japan travel accessory would be easy to get, and it is in most other countries, but not so in Japan. If you're looking for a cheap and short-term SIM card, most of your options are relatively expensive and will include administrative hassle.
The truth busting this myth about Japan travel
Luckily, a few more reliable and affordable options for SIM cards, such CDJapan Rental, have popped up lately and they don't require you to spend an hour signing paperwork. To help you save time and energy, we've put together our own Japan Starter Pack that will have everything you need for your trip to Japan, including a SIM card!
10. Money exchange is inconvenient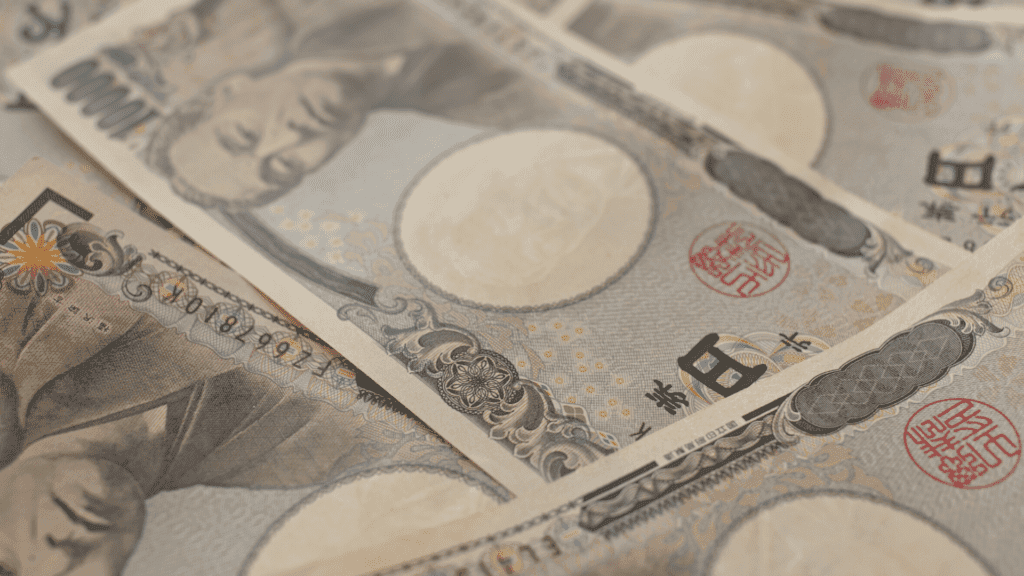 Japan Travel Myth
Japan is a cash-based society and very few places will accept credit cards. Unfortunately, there aren't many money exchange services in Japan, and the few ones that do exist will often not have great exchange rates.
The truth busting this myth about Japan travel
Most convenience stores, especially 7-Elevens, have ATMS that allow you to withdraw cash even with an international credit card. Just be sure to contact your bank and activate overseas usage!
More stores and restaurants also accept credit cards these days, in preparation for the influx of foreigners when the Tokyo Olympics are held.
We hope these tips and tricks have helped to ease your concerns about coming and travelling to Japan and let you figure out whether or not if you should visit Japan. Are there other factors that are stopping you from booking that ticket to Japan? Let us know in the comments!
—
Want to find out more about Japan? check out Don't let the rain stop you: Things to do on a rainy day in Tokyo and 7 rules of what NOT to do on the Tokyo subway blog.
Find out more about Japan travel here: Shopping in Japan, the best souvenirs to buy in Japan, nature in Japan, camping in Japan, overnight & day trips from Tokyo, Top museums to visit in Tokyo, Local neighbourhoods in Tokyo and beaches near Tokyo.
Stay tuned for more information about Japan travel, Japanese culture, moving to Japan, living in Japan, Japanese language and more.